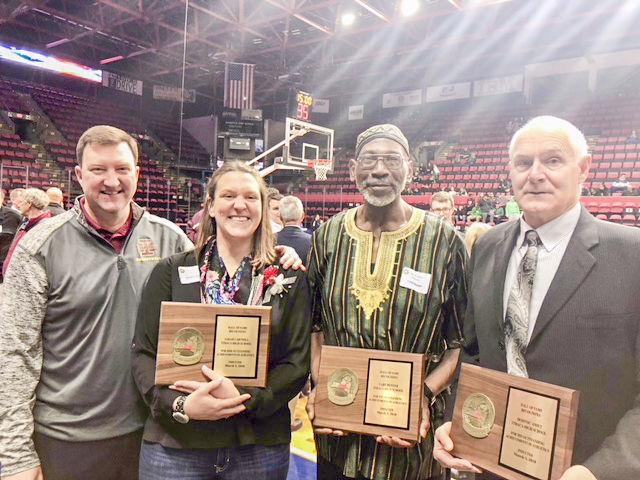 I lost three friends last week, and the Ithaca sports community did too. 
When I learned that Gary Hunter had passed on at 68 years of age, I thought back over the 50 year period over which his name had crossed my radar. I grew up in Owego, I followed high school football, and my friends that played spoke of the almost mythical team a half hour up Route 96B. Gary Hunter was one of the cornerstones of that state championship dynasty that made his hometown so proud. 
By the time I took over this column in 1992, Gary's personal athletic achievements had faded in the rear-view mirror to a degree (he was also a beast of a wrestler, a prodigious thrower of the discus, and he went to college on a football scholarship), but he was still coaching at his alma mater and loving every minute of it. We saw each other often, and he had such an engaging way of pulling me into the stories about the kids he was coaching. Sometimes, he wanted to tell me about a young athlete that was on the verge of breaking a record, or gearing up for collegiate competition, but his excitement was just as palpable when he was telling me about some kid who was on a dark path but found a ray of light through sports. Gary had hit a few personal potholes of his own, but he knew that through sports, and the people involved, one can patch one's tire, pump it back up and keep going. 
I was happy for Gary when he was inducted into the Ithaca High School Athletic Hall of Fame in 2007, and even happier when Section IV's HOF recognized him a decade later. The students at I.H.S. knew Gary Hunter as "The Legend." I knew him as a man who loved young athletes and held them in his big heart until its last beat. 
    ***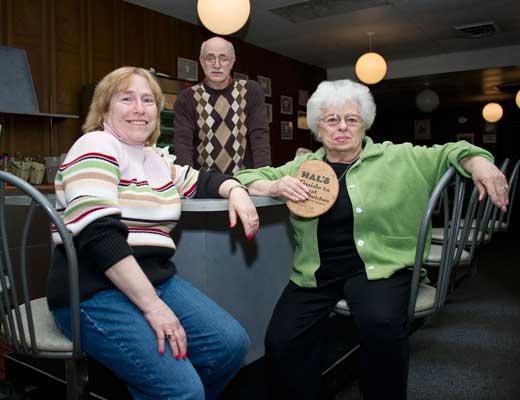 Sandy Kuntz also passed on at age 88. Sandy's husband, Hal, was the official scorekeeper for Cornell basketball until his way-too-early passing in 1986, but Sandy and her children, Mike and Jackie, stayed closely connected to the program while running the iconic Hal's Deli until it closed in 2017. My friend Mark Goldberg, who was also very close to the program, said, "Through decades of Cornell Basketball—both during the good times and tough seasons—Hal and Sandy were always there for both the coaches and players. They were a constant with Big Red basketball and treated the players and coaches like they were family. Hal went on practically every road trip during the Tom Miller era, and he was always there to lighten the mood and keep the players relaxed so they could focus on the task at hand, and Sandy was there after games to give them hugs. They hosted teams both at the restaurant and at their house. I'm not sure both truly realized the important role they played in the program and impact they had on dozens of Big Red basketball players and coaches." 
In 1994, I wrote a story about the passing of Jim Dale, a beloved member of the Ithaca softball community. He played for Hal's Deli, and Sandy and her family had a trophy case at the deli. They put the story in it for all to see, and from that time until they closed the doors 23 years later, I saw that yellowed, crinkled article, keeping Jim's memory alive. I would walk in and say "I wish for a knish," and Sandy would laugh—yet again—and say something nice about my stories. She was a kind, sweet and very classy lady.
  ***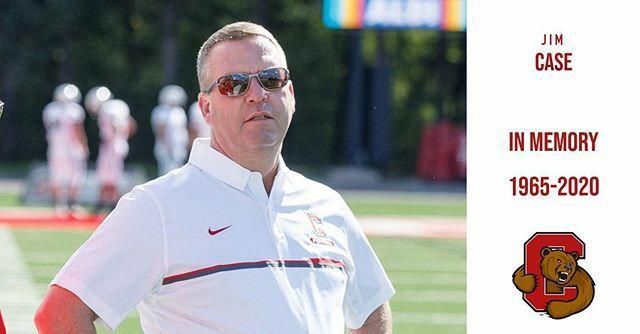 Jim Case was the Associate Head Athletic Trainer at Cornell, and he patched up the knees, shoulders, hopes and dreams for hundreds of Big Red athletes since arriving on campus in 1988.  
Jim, who was 55, was also a husband and father (he and his wife, Ladeen, were parents to a daughter and two sons), and given our daughters were the same age, we gave one another updates over the years. We were proud when both of them enrolled at Nazareth College at the same time. His daughter landed back in the area, mine moved away, and Jim laughed when I told him, "Kids…we can steer 'em, but we can't park 'em." 
I was pleased when Jim showed up on a regular basis to referee basketball games at Spencer-Van Etten. I roasted him about the fashion benefits of vertical stripes, likened his shirt to a prison uniform, and he gave it right back to me, asking if I was in Spencer because I had been banned from Ithaca. 
Jim was the trainer for the men's lacrosse team. They were 5-0, ranked #2 in the country and had big dreams. On Thursday, they were informed that the remainder of their season had been cancelled and two days later, they lost a dear friend. My heart hurts for all of them.