The man known as "Tick" got some points for creativity, but it was nonetheless a sad song. 
"You know that song 'Behind Blue Eyes,' by The Who?" Tick asked. "Well, our motorcycle club has modified it as our theme song." Putting forth a valiant effort, Tick made an attempt to channel his inner Roger Daltry. Sounding more like a hound dog howling at the moon, he crooned, "Nobody knows what it's like to be the back man… to be the sad man… behind our wives."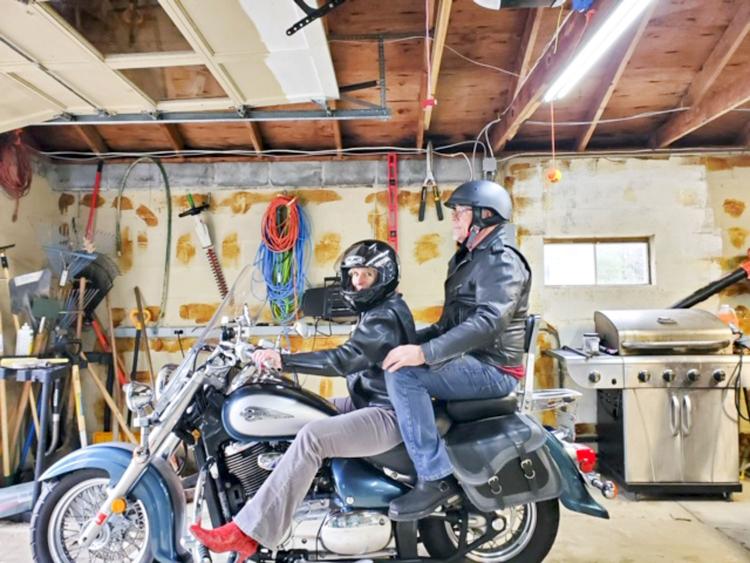 Jim Tickerson (hence the name "Tick") is a member of an outlier motorcycle "club" (not "gang," mind you) that faces its share of ridicule—if not outright scorn—from other clubs. "In our club," Tick explained, "the women pilot the bikes and we men sit on the back. Our club's name is 'Dudes on the Back of Bikes,' or D.O.B.B., but we refer to ourselves as 'The Dobbers.'" He shook his head and added, "I'll tell ya man, we catch a lot of crap for our choice to ride on the back." When asked if his wife earned her nickname "Scary Merri" as a result of her riding habits, Tick said, "No, she can handle the bike, for sure." With a wink and a grin, he added, "She's sitting right here… I would say that no matter what." 
Another club member goes by the name of "Jimmy Ho," and he settles into the saddle behind his wife, a stout woman known as "Marge in Charge." Ho said, "Marge kept her own last name, so she is in charge, for sure. She does big-ass bench presses and leg presses at the gym so she can manage the weight of the bike with me sitting on the back."  
Ray Martini rode many thousands of miles over the years, crashed a few bikes, cars and hang gliders, but when he married a biker chick known as "Nickel Bag" Eastlake, he decided to join the Dobbers and saddle up in the back. "My wife is a lot stronger than I am," Ray confessed, "and I have a tendency to doze off, so I'm happy to let her pilot the big machine." Nickel Bag added, "Sometimes I have to grab him by the collar and yank him back up on the bike at 80 miles per hour, but hey, that's why I do so many 50-pound curls."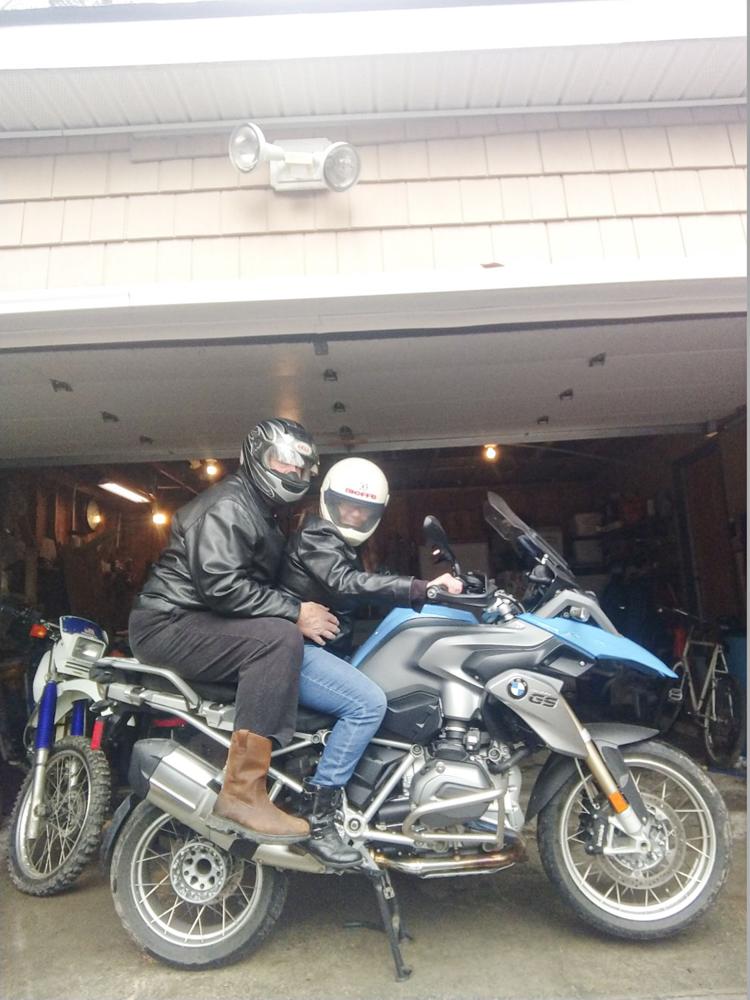 Two of the couples declined to remove their helmets for the group photo and I asked why. One guy called himself "Clark the Dark," the other identified as Billy "Goat" Dumialiddle. When I asked how they got to know one another, Goat, sporting what looked suspiciously like a prison tattoo, said, "Did anyone ever tell you that you ask too many questions?" Okay, then… I asked their drivers why they chose to remain anonymous in the photo, and one of the women answered, "Well… let's just say that there are some relationships in which parole officers are not supposed to engage." Got it... 
As the Dobbers saddled up, I found myself envious of them. I have ridden motorcycles for many years, and I have never had the opportunity to relax, to look around, to embrace the experience without the demands of being the one doing the driving. I asked the guys how they made the choice to switch seats, and Ray Martini shrugged and said, "Nickel said something about 'needing more empowerment,' I thought she said she 'needed more power tools,' so I just said I was on board."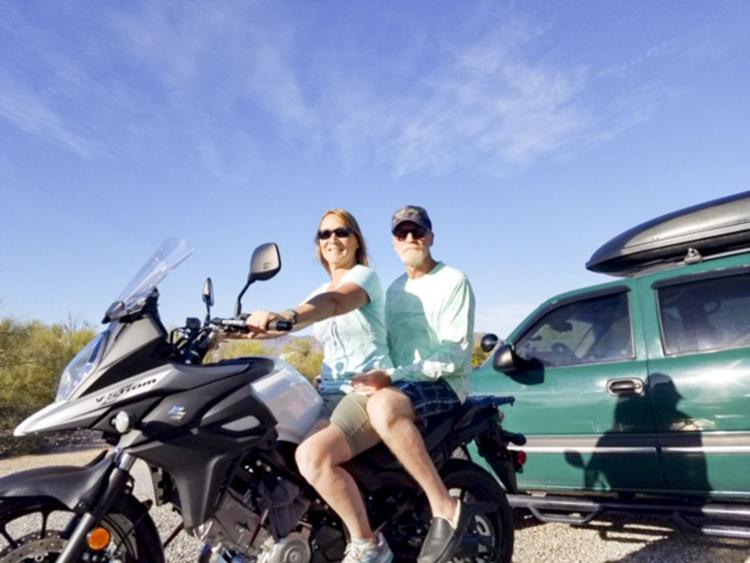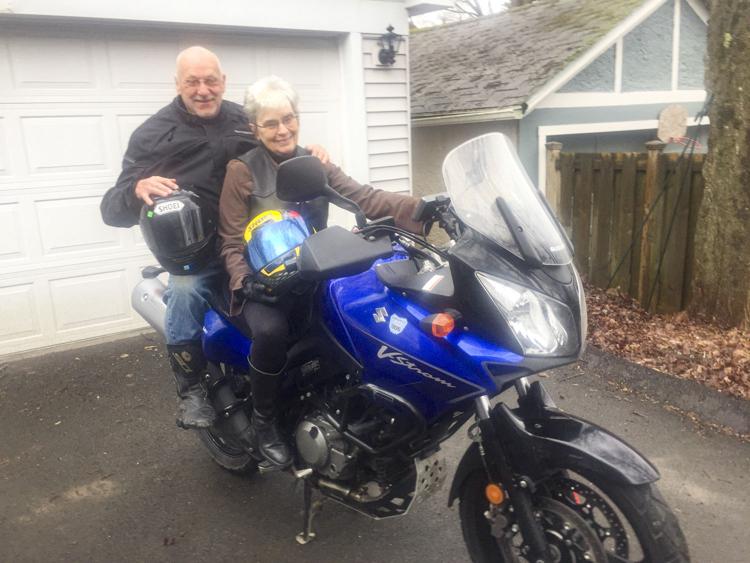 I love it when our paper publishes on April Fools Day, and now I want to wish all our readers the very best as we navigate these trying times. For 27 years, I have loved the connection I feel with all of you. My email address is no secret—it is listed in the masthead every week—but should anyone feel the need or the desire to connect, please do so at stevesportsdude@gmail.com. I have a mountain of jokes, a molehill of wisdom, and I love to stay connected in these isolating times. Love you all.