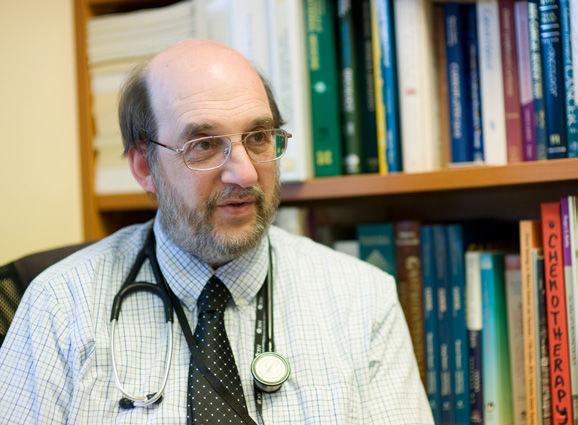 Cayuga Medical Center received their third consecutive, three-year term of accreditation with Gold-Level Commendation from the American College of Surgeons Commission on Cancer. Since the program began in 1985, it has been continuously accredited by the Commission and has twice received the Commission's Outstanding Achievement Award. A Gold-Level Commendation is the highest designation given to cancer programs and recognizes that the Cayuga Cancer Center meets all standards set by the commission and ensures that patients receive high-quality oncology, radiation, and surgical cancer care.
The most recent Commission on Cancer accreditation report noted:
"Cayuga Medical Center has been a COC-accredited hospital for 30+ years and has received the Outstanding Achievement Award during its past two surveys. They take great pride in this but are not complacent. It is apparent that continuous performance and quality improvement is one of their guiding principles. The Hospital Senior Leadership is very involved and supportive of the Cancer Program and takes great pride in its success."
Improving survivorship care
Along with Cayuga Cancer Center's clinical care excellence, the Commission cited the CMC's survivorship program as a notable area of high-quality patient care. The program assists patients completing cancer treatments in making the transition to the next phase of their lives. Their nurse navigators give patients survivorship care plans that are a comprehensive record of their cancer history and treatments. The plans also provide recommendations on future checkups, cancer tests, possible long-term effects of their treatment, and suggestions for staying healthy. Their oncology nurse navigation and survivorship program has been guiding patients since 2011 through all phases of their care from early diagnosis, treatment, and post-treatment care. The nurse navigation team and social worker provide care and support for both patients and their families. The team advocates for patients, collaborates with caregivers and health-care providers, links patients to community resources, coordinates patient care, and educates patients and the community about cancer issues. Their partnerships with the Cancer Resource Center of the Finger Lakes and the American Cancer Society have done an outstanding job of assisting patients with finding support groups and information during and after their cancer treatments.
Lung cancer detection
Their program to improve the detection and early treatment of lung cancer in our community has rapidly expanded since it began in 2015. During the last three years, more than 1,000 patients were screened for lung cancer, so the disease can be detected early before the onset of symptoms when treatments are most effective. Their community's primary care physicians' attention to patients having a history of smoking tobacco can be credited to the program's success. They have taken the lead in asking patients about their tobacco use and urging current and former smokers to have a low-dose computer tomography screening for lung cancer