Technically, growing good Pinot Noir grapes in the Finger Lakes and then using the harvest to make a first-class wine should be widely possible. Vineyardists agree the Finger Lakes climate is similar to that of the Loire Valley in France, where Pinot Noir thrives and is blended into many a Burgundy wine. But among Finger Lakes growers, Pinot Noir is also sometimes called the "heartbreak" grape because the grape's delicate nature and predisposition to problems can mean that unless the crop is subject to close vigilance, even in the best years, all may be lost.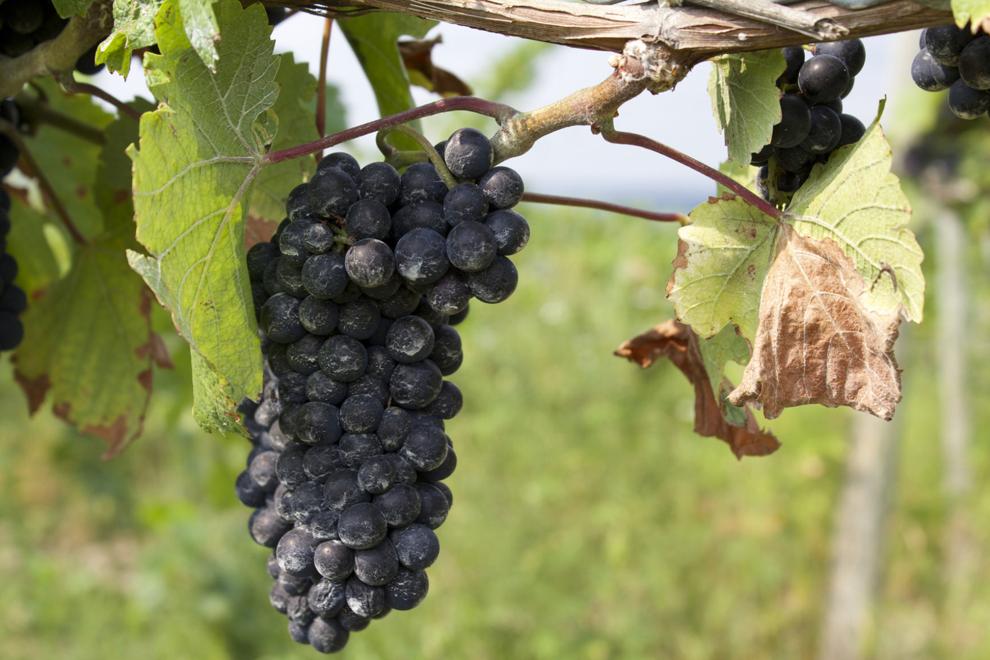 Justin Boyette, winemaker and part owner of the Hector Wine Company in Hector is optimistic about Finger Lakes Pinots. "I thought we should be making Pinot Noir because we're one of the places in the U.S. with weather most similar to Burgundy. And even though we have questionable weather, it's the first vinifera red to ripen. So even in a mild summer, there's plenty of time for Pinot to ripen.
"On the other side of that," Boyette continued, "it's very susceptible to disease and there's a lot of disease pressure. Keeping it clean is always a constant, and that's very labor intensive, with a lot of leaf removal and cluster thinning. When we have 30-pound lugs brought to the winery, we sort clusters for disease and unripe fruit. Everything is very labor intensive. Is it worth it? Absolutely. And we're just beginning to scratch the surface of the potential in the Finger Lakes. 
"In the last five to eight years," said Boyette, "a lot of local growers and winemakers have gotten really serious about Pinot. We're spending a lot more time with it both in the vineyard and in the cellar, so we're just beginning to see the potential of pinot and understand where we should be planting it. There are some great pinot plantings in existence. The only thing limiting pinot production is finding quality fruit."
Tom Higgins, owner and winemaker at Heart and Hands Wine Company in Union Springs calls Pinot Noir "Finicky in the vineyard and fickle in the cellar. But we've found that with the right kind of deliberate care, Pinot Noir can do some wonderful things for us," he said. 
The care required to produce good Pinot Noir is specific and constant. "Anything that applies to other varieties, put 'especially' in front of it for Pinot Noir. For instance, leaf-pulling. In a region like this, a cluster of Pinot Noir grapes can become a Petri dish on the vine because of the moisture and humidity. In the growing season, opening the canopy earlier in the season gives good air drainage and lots of sunlight. There are only a handful of spots in the world that are conducive to growing great Pinot Noir, and I believe we're very fortunate to have one of those here. For us, it's a matter of paying attention to details, and Pinot needs more than a little TLC."
"It is a challenge. Our current approach to Pinot Noir is not to make it at all," said Peter Bell, winemaker at Fox Run Vineyards in Penn Yan. "Almost all the big issues relate to viticulture. It's a tight-clustered grape with thin skins, so it's very susceptible to botrytis worldwide, and when you have a high disease-pressure region like the Finger Lakes … Why make it? It's something we ask ourselves. Maybe it comes down to everyone in the wine industry has had a bottle of Pinot that's been the most orgasmic experience in a glass. If you make Pinot, it's a constant quest. In 25 years, I've made maybe three I thought were absolutely outstanding." 
Because Fox Run Vineyards does have plantings of Pinot Noir, they currently use their harvest to make a rosé, which is "less fraught with difficulty," Bell said. However, if a sterling growing year were to come along, he does not rule out another run at making another outstanding Pinot Noir.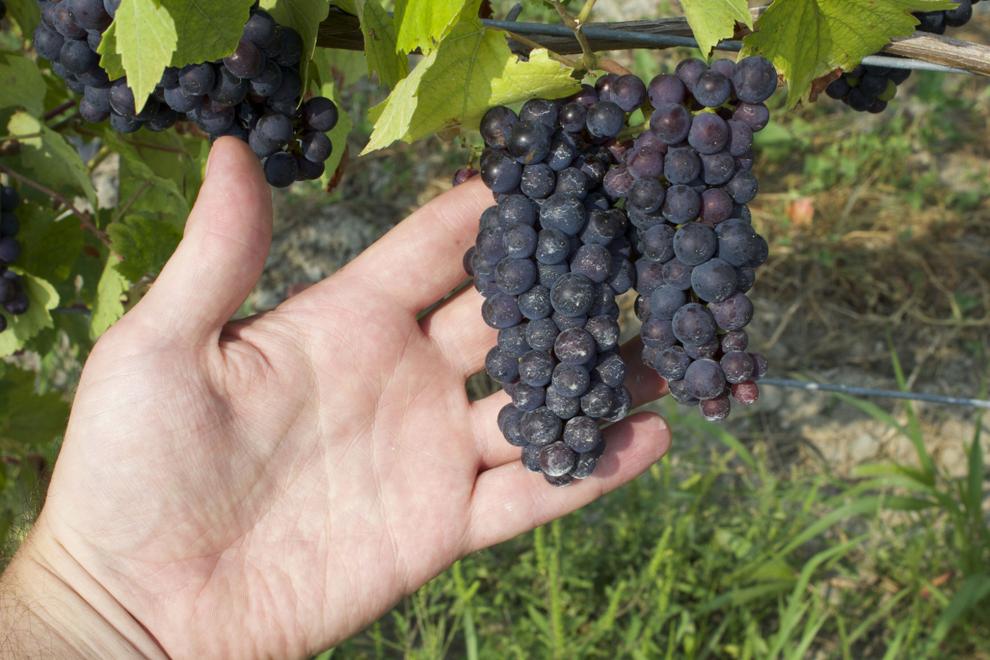 Although most larger wineries machine-pick most of their grapes, Pinot Noir grapes are most-often—though not exclusively—hand-picked. A skilled grape-picker can hand-sort the clusters, discarding any that are diseased as they pick; hand sorting to take out unripe grapes as well as diseased ones is also essential.
"We hand select every cluster," Higgins said. "We have a vibrating sorting table which allows us to eliminate and compost anything we don't want like bird-damaged grapes. Hand sorting allows us more color, decreases a little acidity, that is the hallmark of wine practices here. There are others now trying that level of care and it elevates that wine that much more." Later, in the cellar, he's careful to age his Pinot Noir in tight-grained French oak barrels rather than American oak ones, to allow a slower release of tannins and preserves the wine's character, he said.
After making Pinot Noirs for more than a decade, Lindsay Stevens, winemaker for Tréleaven wines by King Ferry, calls Finger Lakes Pinots, "a unique animal. We can have just as complex and nuanced Pinot Noirs as in other regions. It's a winemaker's wine. In the cellar, you've got to treat it with kid gloves and you have to have some appreciation of subtlety and elegance. You can't approach it with a heavy hand." To make a great Pinot, Stevens has a wish echoed by other area winemakers—she's hoping for "a nice, dry September," before the grapes are harvested. 
At the end of the day, when you sit back with a glass of regionally grown Pinot Noir, you are also tasting the Finger Lakes terroir, said Aaron Roisen, winemaker at Hosmer Winery, Route 89 in Ovid. "You can't compare the Finger Lakes to other parts of the world, our wines are our own. The unique climate of the Finger Lakes produces the most balanced, true-to-form pinot in the country. And it portrays what the season was like to the last hour of harvest. It's happening."