Cabernet Franc is the workhorse of the Finger Lakes wine industry, where this French variety is grown by everyone who grows vinifera grapes. It is used as a blending grape in this region, just as it is in much of the wine-producing world. But in upstate New York, it is also quite commonly bottled, with much pride, as a varietal.
Tréleaven Winery in King Ferry puts Cabernet Franc into four different bottles: the usual barrel-aged varietal, their Meritage (Bordeaux blend), a blend that changes yearly called Premier, and — most unusually — a "stainless steel" Cabernet Franc.
"It's our take on a refreshing fruit-forward wine," said winemaker Matt Denci, who has been at Tréleaven for a year and half. "There is less tannin extraction [from the grapes], and it stays in the tank; it is never put in a barrel." The result is more like a Beaujolais than a Bordeaux.
Denci brought the idea for a stainless steel Cabernet Franc with him to Tréleaven from Keuka Spring Vineyards. He feels it is a nice introduction to the grape. "All the Tréleaven wines were more serious," he said.
Although Cabernet Franc is grown in France, it is commonly bottled as a varietal only in the Loire Valley in the cool climate of northwestern France. Denci noted that it is the traditional wine used in Paris bistros, where it is set on the tables in carafes.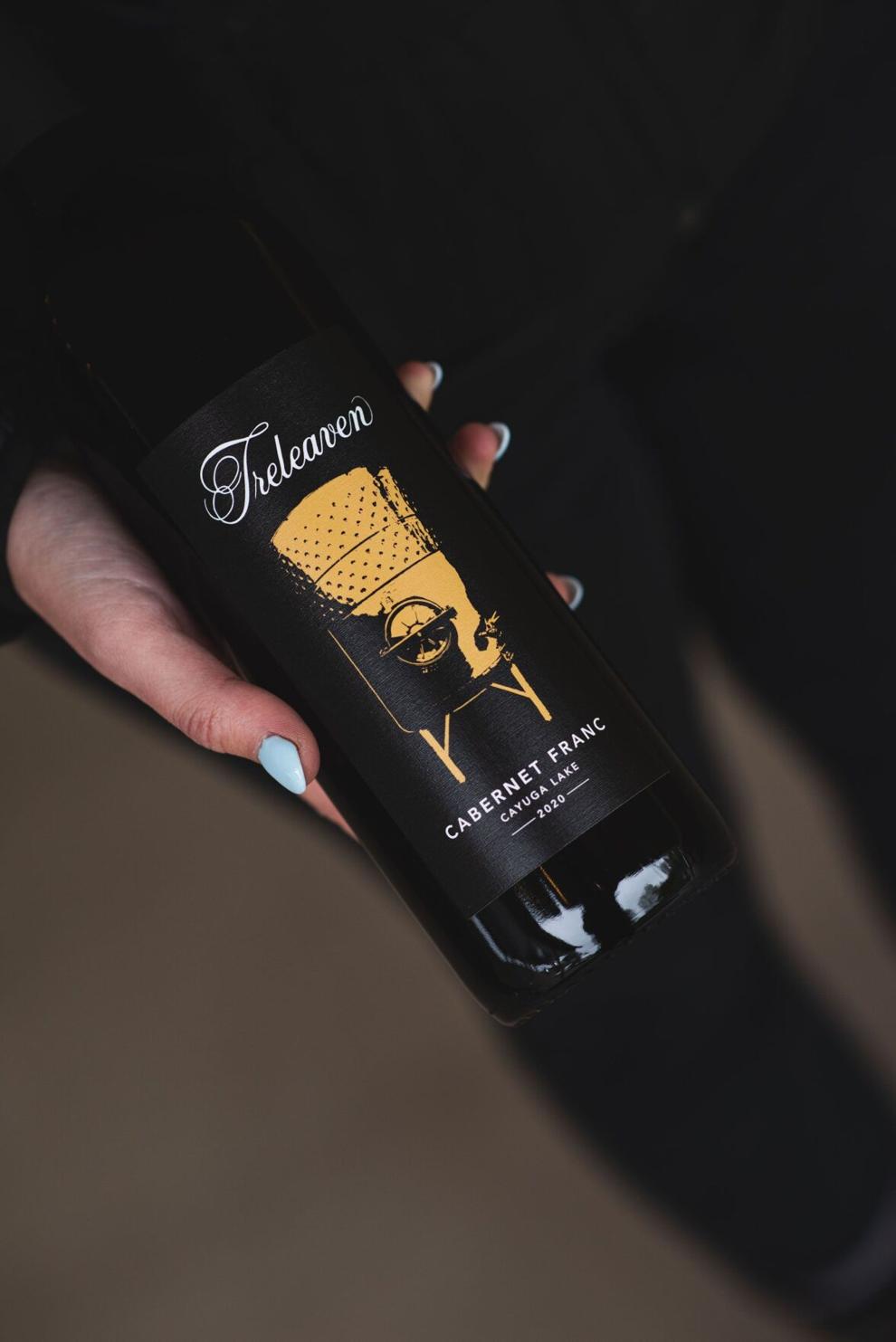 Kelley O'Neill of Randolph O'Neill Winery in Ovid was less sanguine about Loire Valley Cabernet Francs. He regards them as "rustic," although some are "good and interesting." He once worked at Northside Wine and Liquor in Ithaca, where was able to try more than he can remember. He recalled they were often laced with Brettanomyces ("Brett"), a yeast that imparts a barnyard odor.
Meritage wines, sanctioned by the Meritage Alliance, are required to use only grapes traditionally used to make Bordeaux wine. Bordeaux wines from east of the Gironde River (Saint-Émilion, Pomerol) are blends of Merlot and Cabernet Franc. West of the Gironde (Médoc, Graves), Cabernet sauvignon is dominant with lesser amounts of Cabernet Franc and several other varieties, including Petit Verdot and Carmenere.
Denci described Tréleaven's Meritage as its "top end" wine. The proportions of the blend vary from year to year with the nature of the growing season, but last year's vintage was 50 or 60% Cabernet Franc. "Whatever does well," he said, "is predominant."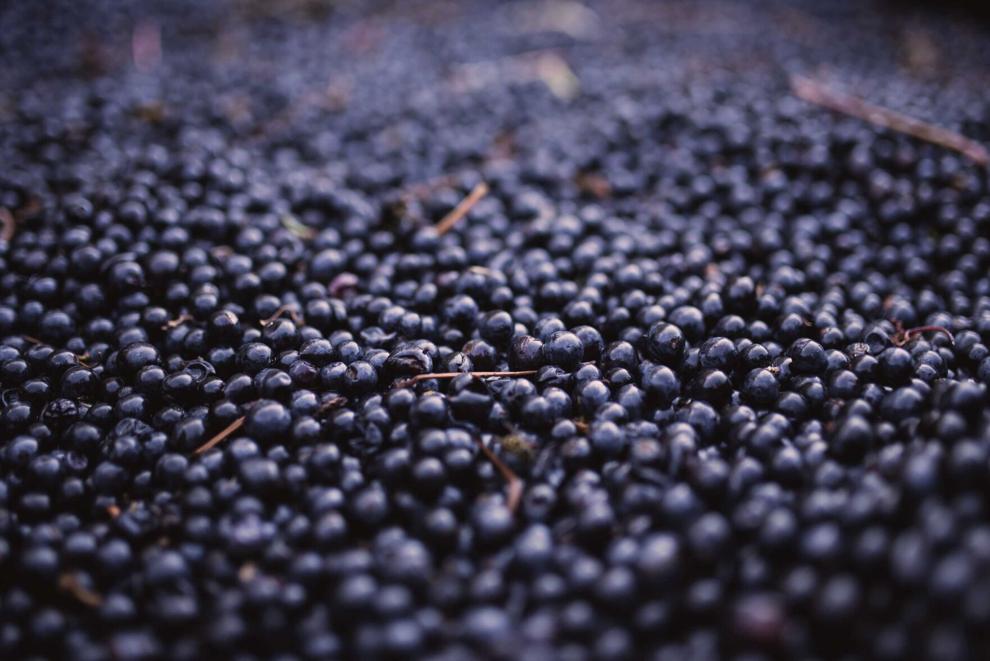 Shalestone Vineyards in Lodi makes a varietal bottle, a blend called Red Legend, and a Bordeaux blend, but they choose not to pay the Meritage Alliance fee and call theirs "Harmony." Seth Thomas is the winemaker and vineyard manager at this Seneca Lake winery in Lodi. "Harmony used to be more Cab Franc," he said, "but now it is more Merlot."
Why is Cabernet Franc so prevalent in the Finger Lakes? Thomas said that Franc is well suited to the cooler climate of the Finger Lakes. It has harder wood than Merlot, he said, and its trunks are less likely to freeze during a big temperature swing. The grape clusters are also looser than those of Merlot, Syrah, or Pinot noir, which makes them less susceptible to rot. 
Thomas has noted a seeming trend in Finger Lakes growing seasons toward higher "intensity," with much higher humidity levels and bigger downpours. "A quarter-inch used to be a good rain," he said. "Now it's a light rain." On average, he said, growing season now starts earlier and lasts longer.
This decreases an advantage once held by Cabernet Franc; it begins to ripen before the other viniferas. And it is important that this grape ripen fully, because otherwise it retains a bell pepper taste that can diminish the quality of the wine. Denci identified it as his primary concern in working with this otherwise relatively easy grape. Upon detecting the pepper "note" he must decide whether to "play it up or down" in the winemaking process. It is more of a difficulty in his stainless-steel bottle, because there is no barrel to "integrate it into the flavor and make it cool and savory.".
All the winemakers mentioned a vineyard management technique recently promoted by Cornell that helps Cabernet Franc to fully ripen: leaf removal. "You want to get sun to the fruit as soon as possible," said O'Neill, "even when they are little green peas. It is labor-intensive early in the growing season."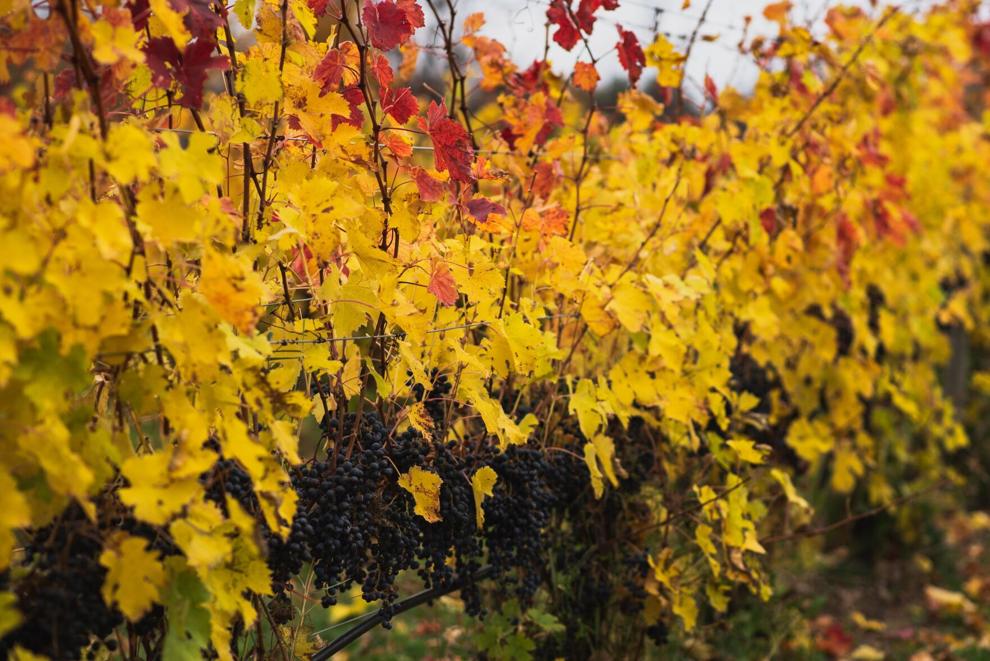 Otherwise, Cabernet Franc is easy to grow. O'Neill said he has few problems with birds and deer. "You need a special season to get a good Cab Sauv," said Denci, "but we regularly get a good harvest of Cab Franc." Thomas described the fruit as tough and durable. It is when the skin is punctured — by a bird or insect — that rot gets into the grape. 
The increased humidity worries Thomas because it promotes both downy mildew early in the season and Botrytis ("royal rot") later. But Cabernet Franc, with its loose clusters and early ripening, has an advantage. "Even this year," O'Neill said in late August, "there's been no downy mildew. It would have appeared by now. The grapes become immune before the leaves."
When he first met it, O'Neill was not overly fond of Cabernet Franc as a wine. But he came around to it. "I settled on growing Cab Franc because it's consistent," he said. "I've grown to love it. It's so versatile; it goes with a wide variety of foods, and it makes a fantastic rosé.
Thomas finds the wine easy to make. "It is one of the easiest grapes; it ferments well, going through primary fermentation quickly and secondary fermentation well. And it's not finicky when it comes to matching yeasts to the wine.
Denci likes Cabernet Franc for its centeredness. "It's not a big monster grape," he said. "Cab sauv is high acid and high tannin, and Merlot is plush and fruity. Cab Franc is the middle child; it does a little bit of everything."