ITHACA, NY -- Sacred Root Kava Lounge and Tea Bar, a nightlife spot located in downtown Ithaca, is constantly transforming. Some days, you might walk in and find a poetry reading or an art show's opening reception. Other days, a local band might be jamming out to some electric music. 
Regardless of the event du jour, Sacred Root is a place for people "to be creative, to share their ideas, or to take in the creativity of others," says Paul Galgoczy, the lounge's co-owner.
Galgoczy said he was inspired to create Sacred Root after noticing that there were few non-alcoholic nightlife activities in Ithaca. Sacred Root's mellow ambiance, with its comfy colorful chairs, mystical wallpaper and soothing lighting, is designed to be an alternative to the typical bar scene.
"We based Sacred Root on the idea of a community gathering space," said Galgoczy. "There's so much less of that in our culture now, but it's something that traditionally has had value, where people come out solely for the purpose of running into other people and having connections and conversations." 
The kava drinks are also meant to enhance this experience. "The history of kava usage is based around people coming together and sharing kava to heighten that interaction," said Galgoczy.
So what exactly is kava? Kava is a plant found inthe Pacific Islands, and its roots can be ground up, steeped, and then drunk as a tea. At Sacred Root, you'll typically find the drink served in a coconut shell as a nod to kava's tropical roots (pun intended). The flavor is earthy and slightly bitter, although people typically do not drink kava for its taste. Rather, kava contains natural chemicals that relaxes the muscles and can reduce feelings of stress and tension. 
While this may sound similar to the effects of alcohol, kava is not as mentally impairing as alcohol is. "So the kava experience is very true-tuned in and present, which is great for conversation, music, dancing, taking in art," explained Galgoczy.
In addition to kava, there are also other tea drinks to warm up with during the many cool Ithaca nights. The flavors range from more traditional teas, like Earl Grey, to special blends that are named after Welsh goddesses. "There's a tea for every mood you're in," said Galgoczy. Sacred Root also offers herbal elixirs, which are non-alcoholic cocktails, and some light vegan snacks.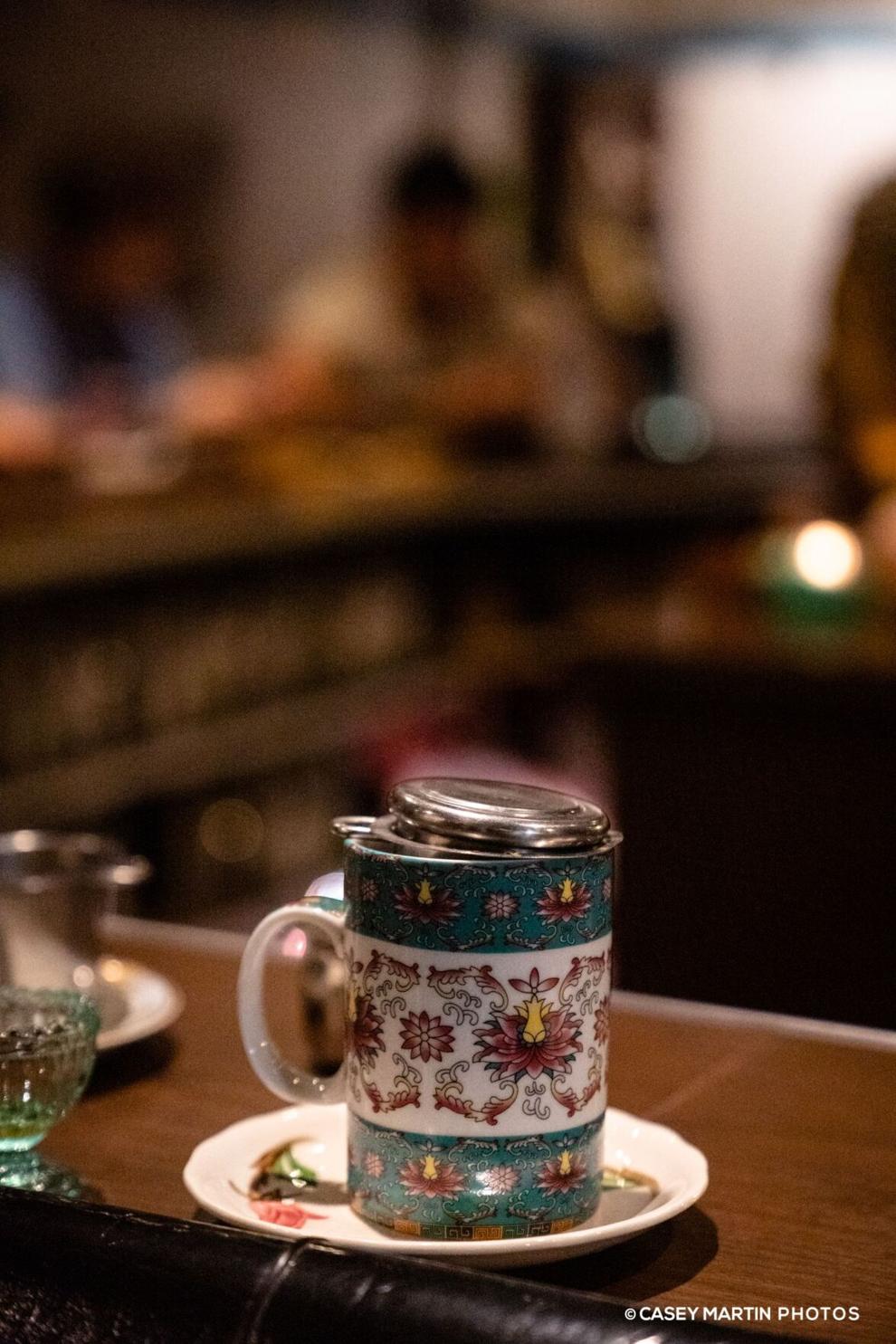 With so many different drink options to try, musicians to hear, and events to attend, Sacred Root attracts a varied crowd — from tourists who are curious about trying kava to locals who have been going for years. In fact, you never know who you might strike up a conversation with.
"The thing that always moves me is that we have a couple of customers who met here and went on to get married and so forth," Galgoczy said. "So to know that we were the space where that random encounter happened, that was life changing for them, it's really special."
Sacred Root Kava Lounge and Tea Bar is currently open Monday – Saturday from 5-10 p.m.. For more information on upcoming events, check out Sacred Root's Facebook page.