ITHACA, NY -- It's that time again — our readers have voted on their favorite people, places and businesses in our annual Best of Ithaca issue. Is this bigger than the Oscars? Hard to say, but even those with an EGOT don't have an Ithaca Times Best of Ithaca award, so we'll let you draw your own conclusions. This year we included some returning categories like Best New Business, Best Local Band and Best Theatre Production, and introduced some new ones like Best Place to Bring Your Dog and Best (legal) Swimming Spot. If there are any categories you'd like to see included next year, feel free to reach out to us.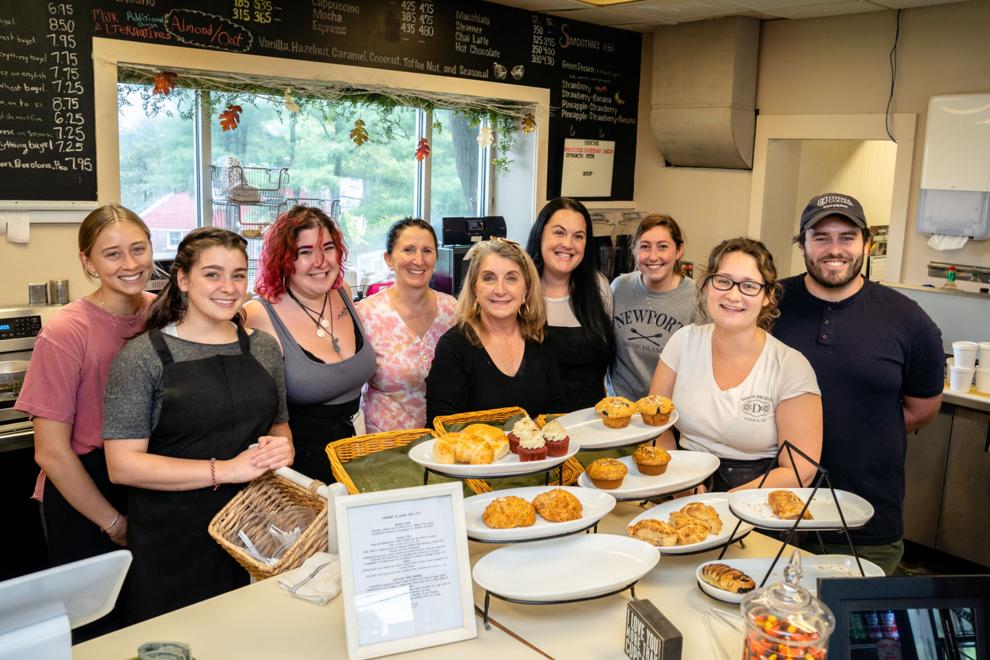 Best Comfort Food: Luna
Kevin Sullivan, owner of Luna's Inspired Food in Downtown Ithaca, gave his thanks to Ithaca for winning Best Comfort Food. "The whole Luna team is honored to be chosen as best comfort food, especially after a year of operating during [COVID-19]," Sullivan said. "So many team members worked through challenges to keep our local community well fed this past year."
Best Food Truck: Silo Food Truck
Co-owner Katie Foley expressed her enthusiasm in winning Best Food Truck. "We are super excited to have been chosen by the people for the third time," Foley said. "Our fans are a big reason why we do what we do. Thank you for supporting us as we continue to grow."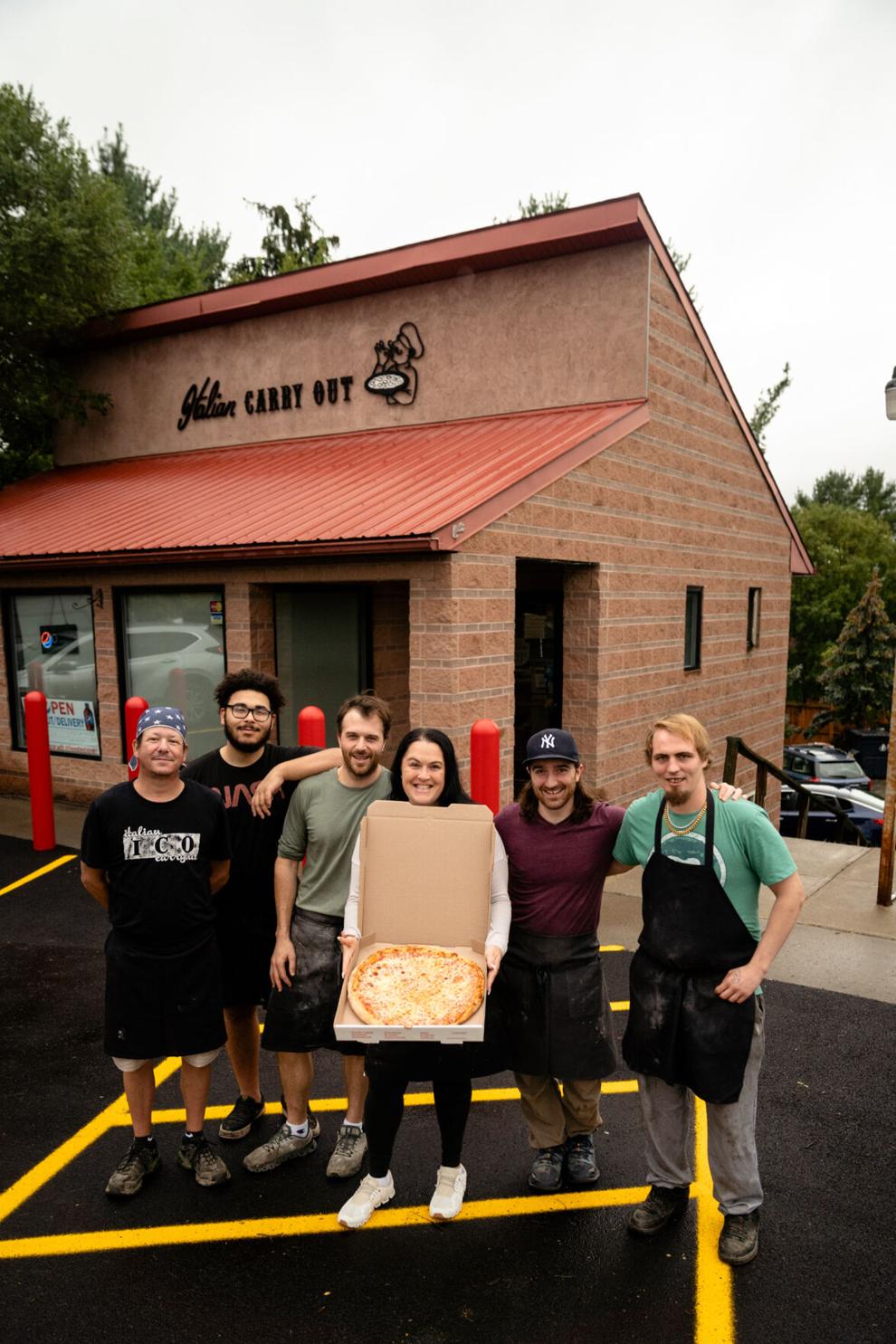 Best Winery: Six Mile Creek
Co-owner of Six Mile Creek Vineyard Mark Renodin said they are happy to win best winery for a second time. "We are pretty honored about it [winning] and thankful for the local community that voted for us and also the support we received during the pandemic and during lockdown," Renodin said.
Best Breakfast: Dolce Delight
Becka Long Manager at Dolce said they are thrilled about winning Best Breakfast. "We are so happy," Long said. "We've definitely been just grinding through this pandemic just like everyone else. It just makes us excited and grateful that people feel the same way after this time. We worked really hard to get here."
Best Coffee Shop: Gimme! Coffee
Manager of Gimme Coffee at 430 N Cayuga Street, Aaron Goodenough, said it is amazing that Gimme Coffee won Best Coffee. "The community here is great," Goodenough said. "Everybody lights up when they enter the cafe. The appreciation from customers really boosts the team and makes it the best work space possible."
Best Pizza: Franco's
For the fourth year in a row, Franco's was voted Best Pizza in Ithaca. Owners Salvatore and Frank Evola have found plenty of success, both critical and commercial, since opening the West State Street pizzeria.
Best Sandwich: Shortstop
Another repeat winner, Shortstop is well-loved for its convenient location, made-to-order sandwiches and fair prices. Shortstop Deli was established in 1978 and has been locally owned and operated since day one. A true Ithacan establishment.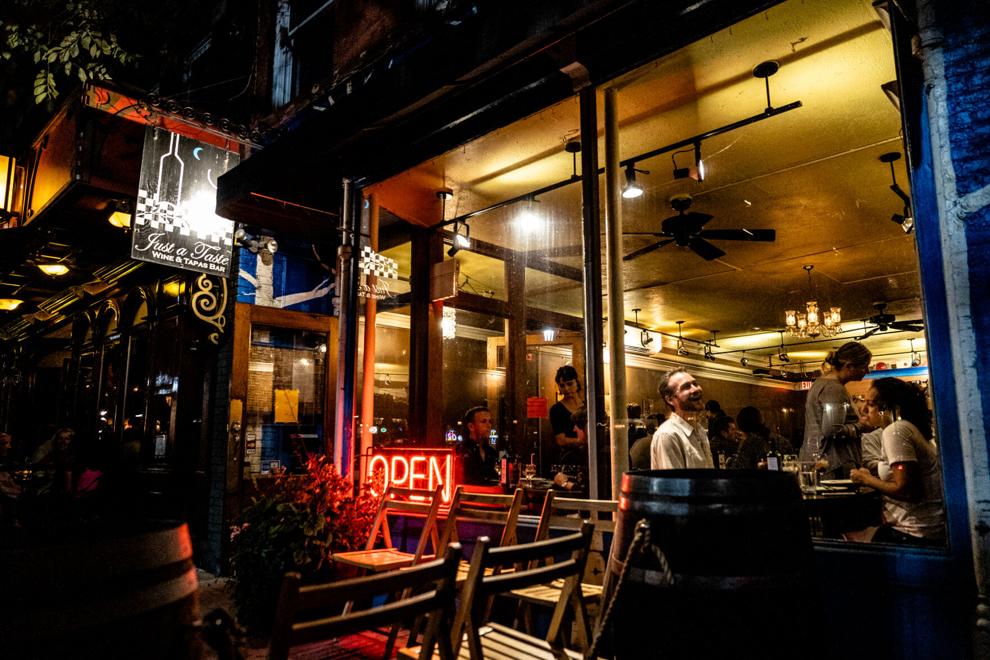 Best Outdoor Dining: Ithaca Beer Co.
With plenty of open space and beautiful scenery, there's definitely lots to like about eating outside at Ithaca Beer Co. Add in craft beer and a menu that includes burgers, pizza and poutine? You've got a winner.
Best To-Go Experience: Italian Carry Out
I mean, it's called Italian Carry Out — is it any surprise it won Best To-Go Experience? With easy online ordering, an organized pick-up system and delicious pizza and pasta with homemade sauce, what more could you possibly ask for?
Best Closed Business We'll Miss: Just a Taste
The pandemic was hard on the restaurant business, and in it we lost the former Best Downtown Dining winner Just a Taste. The popular downtown tapas restaurant regularly had diners waiting at the door when they opened each day for dinner. It was a favorite on restaurant row with suitable prices and a comfortable setting.