Best New Business
One Ring Donuts
"This is such an honor! We are so excited to be bringing seasonally inspired and locally made donuts to Ithaca and we cannot wait to open our brick and mortar shop in Press Bay Court soon! Thank you to everyone who has been coming to our pop ups and to the friends and family who are continually stepping in and stepping up to help us get One Ring Donuts off the ground." Owners Amy Cohen and Carmen Kiera.
Best Non-profit Organization
SPCA of Tompkins County
Who doesn't love our furry friends? The SPCA is a no-kill shelter here, with a mission statement of defending animals from mistreatment and finding them the best possible home. And of course, every year you have several chances to donate to the SPCA, especially during the March for Animals in the fall or Hot Dog Day on the Commons in the spring.
Best Fitness Class
anything at FLX Fitclub
FLX Fitclub has been open for business since March 2017. According to Chantelle, "We specialize in group fitness classes and currently have more than 40 classes a week, with everything from indoor cycling to weight training to cardio dance (and more). We are currently located in the Clinton Plaza but will be moving soon to a larger space in the former Palisade building (near the new Greenstar location).
"Thanks so much to our awesome, supportive members for taking the time to vote. We're lucky to have the best fitness community! And a big thank you to our amazing instructor team who work so hard to keep everyone motivated and excited about fitness."
Best Yoga Studio
Mighty Yoga
Mighty Yoga's Maya Pagan told us, ""We are so grateful for our community of yogis that make Mighty such a special place. Yes, we do yoga, but all of our teachers and staff are completely dedicated to making the studio feel like a second home. We are always so excited to see you, whether it's your very first yoga class, or you've been practicing for years. A huge thanks to all of our Mighty yogis and Mighty staff for being so awesome at what they do!"
Best Mani/Pedi
Miracle Nail
Miracle Nails, on Elmira Road, gives customers a reliable nail salon experience where they can add a massage after their treatments as well. Customers say they love the hot stone massage, the massage chairs during the manicures and pedicures, the salon's atmosphere and the skillful and friendly staff. .
Best Fundraiser
Women Swimmin'
Held on a Saturday in August, Women Swimmin' is the annual fundraiser dedicated to raising money for Hospicare & Palliative Care Services. Over 300 women take to the waters of Cayuga Lake at dawn, accompanied by boating escorts for safety, and swim from the east shore to the Ithaca Yacht Club, about a 1.2 mile swim total. This year, though the event was shortened due to weather, it still has raised nearly $400,000 to date.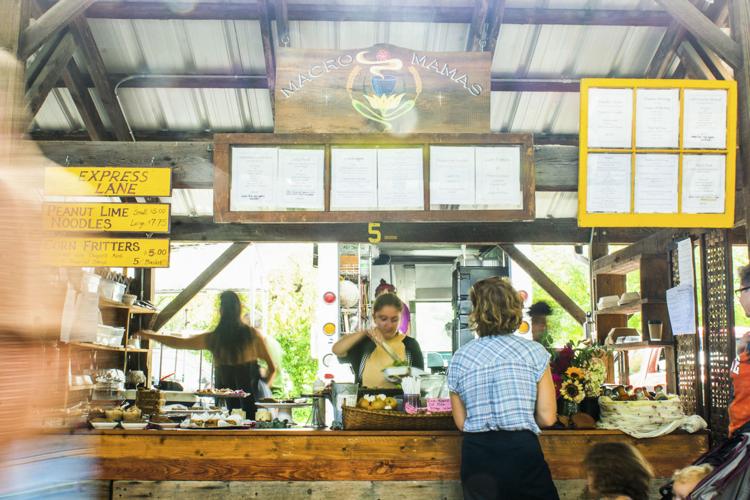 Best Farmers Market Booth
Macro Mamas
For the past 28 years, Macro Mamas has been creating locally sourced, seasonally inspired, and consciously prepared food from the bounty of the Finger Lakes Region. Their signature Peanut Lime Noodles and Corn Fritters have made their way into the hearts of many an Ithacan. You can find them at the Ithaca Farmers Market on Saturdays throughout the spring, summer, and fall, where they offer plant-based meals and desserts for every palate.  They also cater all manner of events with a wide range of cuisines for all dietary preferences.
Best Hair Salon
Hairy Canary
Hairy Canary say they are "thrilled" to receive the BOI "Best Hair Salon" award this year.
"We dedicate this award to our beloved guardian angel and colleague, Liz who passed away last December. Denny and Beth thank all of our amazing customers... we love getting into your hair and being a part of your lives. And that's the long and the short of it."
Best Barbershop 
Mikey David's
Owner Joseph David told us, "As owner and one of three master barbers at Mikey David's Barber Shop, I must admit I am overwhelmed with receiving such recognition of my business! We truly owe this honor to our customers. We work very hard at trying to get our customers' confidence. This shop is a gathering place where we want our customers to feel it belongs to them.  As they often enter as strangers, they will hopefully leave as friends! 
"We enjoy developing relationships with our customers, and over the years it has been a special pleasure watching them grow and being a part of their lives. In our business, one very important aspect of being successful is listening to our clients and we try very hard to accomplish this.
"We sincerely hope to continue our success and serve the community as my family has in the tradition of barbering since 1924! Thank you!"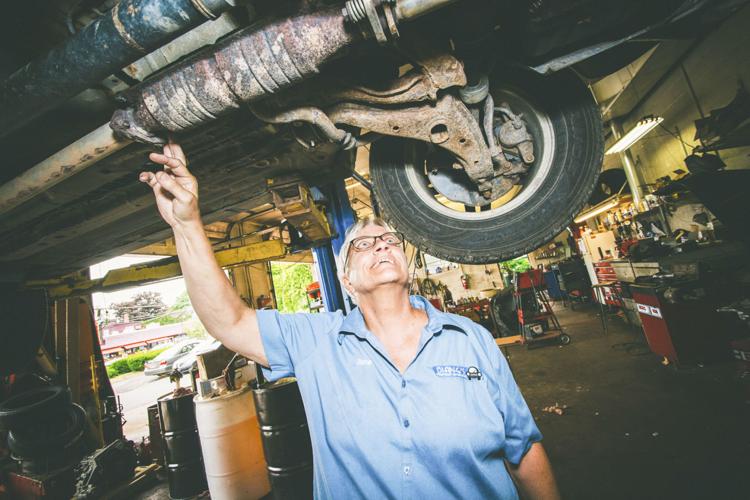 Best Auto Repair
Diane's Downtown Automotive
Diane's Downtown Automotive, a staple of the West End, wins here for their years of making sure your car stays on the road, or at least gets back on it as quickly as possible. Diane Russell, who runs the garage and shop, said they were "pleased as punch" to find out about the voting results. 
"We have great customers and great customer relations," Russell said. "But they wouldn't be coming back unless we could provide great service. We feel we're pretty conscientious of doing that, and hopefully we are doing that."
Best Friday Fish Fry
Doug's Fish Fry
Doug's Fish Fry has locations in both Cortland and Skaneatles, and offer a wide range of seafood options. You can roll into Doug's for anything from lobster rolls, shrimp po' boys, clams, oysters, fried scallops, fish dinners and basically anything else seafood related. Also keep an eye out for the Doug's mobile food truck.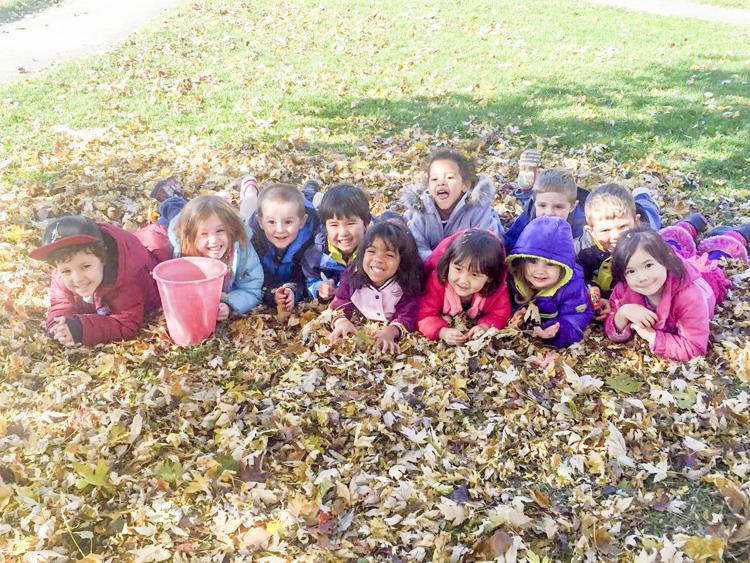 Best Daycare
Ithaca Community Childcare Center (IC3)
Staci Higgins, Enrollment & Marketing Manager for IC3, responded in kind.
"Ithaca Community Childcare Center sends thanks to all of the readers of the Ithaca Times that voted for us!  It is an honor to be recognized for our high-quality childcare that is provided to our families and reinforced through our Board of Directors.  With your continued support we are able to have a professional childcare center that has low teacher turnover and high teaching standards, making IC3 a great place to learn, grow, and play!"
Best Bike Shop
Cayuga Ski &and Cyclery
The West State Street bike shop offers a full array of basically any bike you could need, spanning from e-bikes to giant bikes to mountain bikes to road bikes. And, as indicated by its name, the store also contains a plethora of ski gear and accessories, including bootfittings. Visit their website to see that day's specials, especially as the weather cools and being outside becomes tolerable again.