Best ESSENTIALS
Best Local Not-For-Profit | SPCA
Jim Boudreau is the executive director of the Tompkins County SPCA. "Because we're in the 'pet business," he said, "it's natural to feel great about your own pets and where you got them. People appreciate our hard work."
Boudreau has been director for about six years, but the SPCA has been a "no kill" shelter for 15 years. "The movement started here," said the director. "That shows you the amount of support we have. Other places try it, but they can't afford it. We're very proud; there's a lot of community spirit here."
Best Fitness Classes | Island Fitness
James Bradac, the marketing and sales manager at Island Fitness, said that the popularity of their fitness classes might have something to do with their number and diverity; they over 100 group fitness classes per week. They offer everything from yoga to Zumba. Bradac singled out the Les Mills programs as especially popular. "The instructors are very dedicated and they get people psyched up," he said. "The number one thing is the instructors."
Best Yoga Studio | Mighty Yoga
There are a lot of yoga studios in Ithaca, which saying something like "There is a lot of tea in China." Sixteen different places got a vote from our readers. Mighty Yoga, however, got more than twice as many votes as its nearest rival. Upon hearing that they were in effect number one, instructor Zainab Thomas, pumped her fists straight (very straight) up into the air and said, "Yes!" And then, very quickly realizing this was a little more track star than yogi, offered a more moderate response about being thankful and appreciative. This might be Mighty Yoga in a nutshell; they are serious about yoga, but do combine it with a certain very American athleticism. The instructors offer a broad spectrum of approaches that represent varied blends of Eastern consciousness raising and a Western zeal for accomplishment.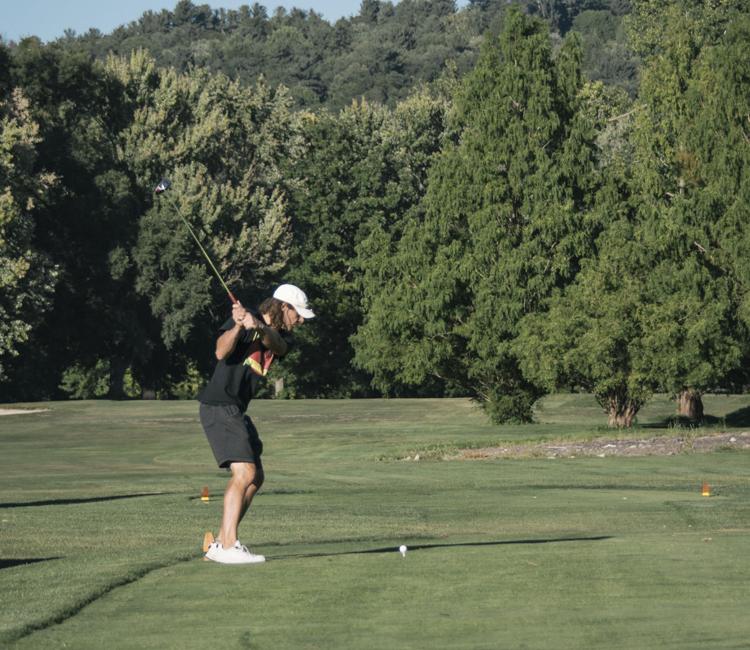 Best Golf Course | 
Newman Municipal Golf Course
In 2013, according to then-reporter Dialynn Dwyer, the Friends of Newman Golf Course are exploring options for making the course budget neutral for the City of Ithaca. The municipal course, once the city's dump, was built by the Civilian Conservation Corps in 1935.
In the fall of 2012, the City of Ithaca Board of Public Works asked the Friends of Newman, a group of Ithacans who dedicate time and effort to enhancing and preserving the Newman Golf Course, to evaluate whether private management would be a viable option for the municipal course and see how the city asset could be sustained without the taxpayer support it currently relies on. The report generated found that private management of the course is not a viable option currently, because the golf course's "current situation" limited "its attractiveness to a for-profit entrepreneur." Instead, the report suggests the private management option could be re-evaluated in three years. In the meantime, the report suggested following an "emerging management plan."
We haven't heard as to whether this idea has been revisited, but according to our reader, this is the most popular course in the city.
Best Fundraiser | Women Swimmin'
"We're grateful for all the support," said Melissa Travis Dunham, the manager of community relations at Hospicare. Women Swimmin', which was just swum for the 13th time, has raised $3.6 million for Hospicare since its inception. This year's event has raised $423,000 and the donations are still coming in, according to Travis Dunham. This year 320 women got in the lake and swam across. Nineteen more, who were not up to the trip, but wanted to help, swam laps in a pool for the cause. 2016 is on track to being the most successful fundraising year ever. 
This is a long way from Hospicare board member Joan Jacobs Brumberg suggesting to her doctor, upon getting an examination  while turning 60 years old, that she would like to swim across Cayuga Lake to raise money for an organization that meant much to her. She thought she might get 50 women together, said Travis Dunham, but 127 women signed up that first year and they raised $54,000. Since then 1,300 women have made their way across the longest Finger Lake for Hospicare.
Best Retail Store | Wegmans
Wegmans usually wins some sort of "Best of" award and this year Ithacans showed just how much they care about food by picking a grocery store—out of all possible kinds of retail store—as their favorite. "We're very proud," said service team leader Chris Loviglio. "We thank everyone for the recognition."
The runner-up, with slight more than half the votes Wegman's got, was Sunny Days, a relatively new gift shop located at the corner of East Green and North Cayuga streets. Upon surviving its first year in business in April 2015 co-owner Deirdre Kurzweil said, "We opened in April [2014] in anticipation of The Commons being done last August—but the response from the many people who have shopped or browsed in our store has been overwhelmingly positive. We regularly meet new customers who tell us, 'I drive by all the time and I'm so glad I'm finally able to get in here to check it out!' which motivates us to maintain our mantra… The Commons will be amazing again soon, the awesome businesses are still here with hardworking owners at their helm, and the products that we love are still being sold inside."
Best Green Business | Home Green Home
"We're thrilled to hear that our name is out there organically," said Joe Nolan, co-owner with Megan Vidler, of Home Green Home. The store, at 2,300 square feet, is one of the larger ones on the Commons. When it opened nine years ago it was even larger and had a larger focus on furniture. The Great Recession, said Nolan, caused them to reorient their approach. They increased the variety of their offering and now sell everything from mattresses to lunch boxes and candles, which Nolan said has proved popular. "We refine our offerings based on feedback from customers," he said. "We have brought in non-plastic kitchen and lunch ware and natural yoga mats."
Best Wine/Liquor Store |
Northside Wine & Spirits
"That's pretty cool," said store manager Joe Pendergast, when he was told of his store's popularity among Best of Ithaca votes. "We're very excited." When asked why his place of business was the people's favorite, he said, "It's definitely because of the customer service. We help you find the wine or spirits that your looking for and are going to make that occasion special."
Since March of this year Northside has been owned and operated by Christina O'Hara, Danny Wegman's stepdaughter. It had been owned by the Borow family since 1959.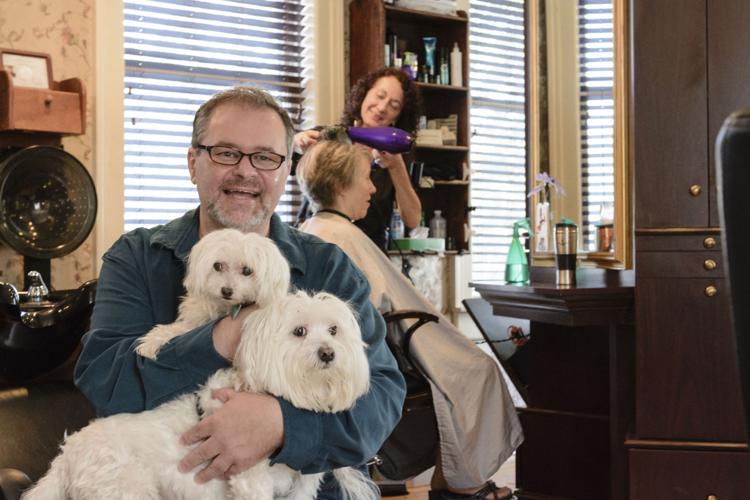 Best Hair Salon | Salon Salon
Bob Gates, who owns and operates Salon Salon on East Buffalo Street with Sherri LaTorre, was delighted to hear that his salon had been voted Best of Ithaca. "It's awesome," he said. "It's a great feeling. The reason we're popular? Probably because it is just Sherri and me together here for the last 19 years. It's relaxed and friendly, and it's just the two of us. It's a joy and pleasure for me to be here and I think people know that while they're here. We're not so 'mini-mallish.'"
The salon is in a frame house located in the East Hill Historic District. The hominess of the place is increased by the presence of two other staff members, Chi Chi and Dakota, Gates's two white Maltese dogs. "They," he said, "are our official greeters. Dog lovers love them."
"People leave here looking and feeling really good," said Gates. "That's the best part of it for me."
Best Alternative Health-care Provider |
Ithaca Community Acupuncture
"We were really excited," said Colleen Foley, who with her husband Tim owns Ithaca Community Acupuncture. "We were floored." They opened ICA a little over a six years ago with a very different model than most acupuncture offices. Treatments are administered while clients are in reclining easy chairs. These are scattered around a large L-shaped room with diffuse, indirect lighting and hypnotic Asian or South American music filling the air like an aural sleeping draught. 
"It's accessible," said Foley, "in terms of price range and being accessible to local people." Located in the West End off West State Street, the office is easy walk or drive to. "There's a sense of community," Foley said. "There are multiple practitioners and a communal feeling of healing."