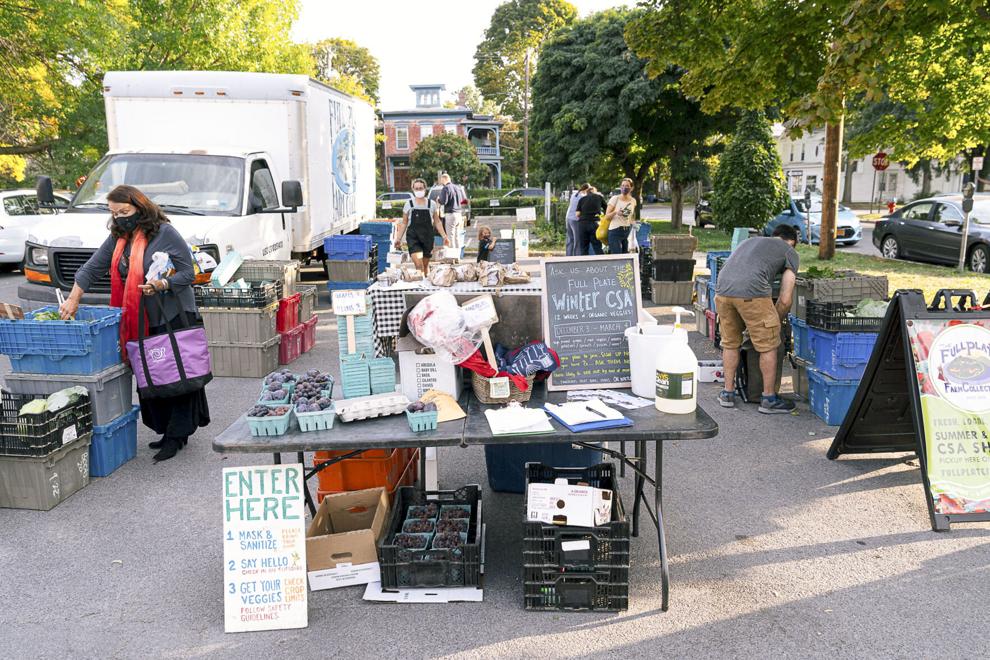 Best C.S.A.: Full Plate Farm Collective 
Founded in Ithaca in 2005 by Stick and Stone, Remembrance and Three Swallows Farm (now the Youth Farm Project), the Full Plate Farm Collective CSA is a unique collective model CSA, where multiple farms work together to provide produce for the shared community. Coordinator Molly Flerlage told us, "Thank you to our members for the incredible outpouring of local food love this season. And thank you to the farm crews doing truly essential work every day to feed our community."    
Best New Business: Odyssey Bookstore
The Odyssey Bookstore at 115 W. Green St. was all set to open on March 14, according to owner Laura Larson, but the next week everything shut down. Odyssey officially opened on June 23 with a new website and curbside orders. 
 "What a wonderful surprise!" Larson said. "Wow, we are all so excited and honored. Thank you so much, Ithaca! We are very excited to be a part of our amazing book-loving community. We are delighted to join a dynamic group of booksellers and places for people to find their books. It's been an interesting journey to get here and we appreciate the many people who've helped create our space, who've joined our team, and who have chosen to stop by and talk books."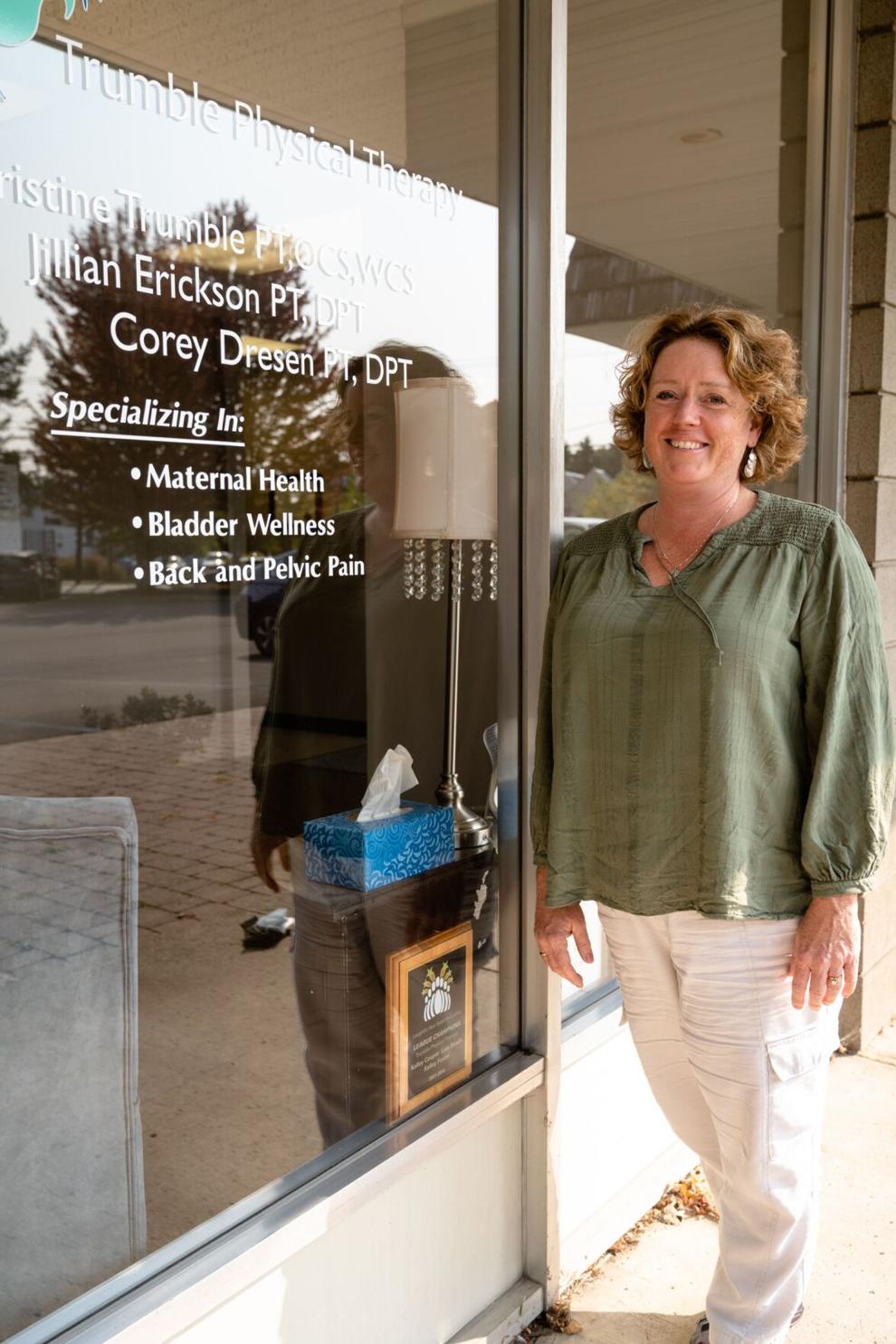 Best Physical Therapist: Christine Trumble  
As Christine Trumble sees it, her IC education helped her pass her licensing exam, but it was her patients who taught her how to be a good physical therapist, and five years ago, she opened Trumble Physical Therapy. "My colleagues and I saw a huge void in addressing the needs of people with very personal, painful, life-altering and sometimes embarrassing issues that were poorly understood and infrequently treated. The community responded and now I have the best job in the world, surrounded by dedicated PTs and staff, making the world a little better, one pelvis at a time."   
Best Non-Profit Organization: G.I.A.C. 
A heartfelt THANK YOU to everyone who has supported the selection of the Greater Ithaca Activities Center (GIAC) as non-profit of the year.  Since 1972, GIAC has been serving our community because we believe strongly GIAC programming IS essential for this community to thrive. The staff and board are committed to our mission to provide multicultural, educational, and recreational programs focused on social and individual development. We are committed to providing programs and services that work to improve the quality of life for the people we serve; support the rights and needs of youth, families, underrepresented and disenfranchised populations; provide structured employment training for at-risk youth and adults; and fight against oppression and intimidation in our community. The practice of social justice is embedded in all GIAC's programs and is needed now more than ever.A few of our many programs include the School-Age Child Care Youth Program/Camp, Teen and Senior Programs, Chet Cashman Boxing, Alex Haley Pool, Conservation Corps, Basketball Leagues, and events, including the upcoming Harvest Dinner and Dr. Martin Luther King, Jr. Breakfast. We offer a successful and collaborative job training program – the Hospitality Employment Training Program (HETP). We don't do these things alone and rely on our community partners and funders who support our grants and other funding applications. The recent financial generosity and love from the community helped us re-open summer and school year programs. We are positioned to expand with the purchase and reconstruction of the former Immaculate Conception School gymnasium.  With the community's continued love, we will keep GIAC's vision of being "A Place to Be Me," alive. For more information on how to support GIAC, visit http://giacgrows.com, the United Way of Tompkins County website, call (607) 272-3622, or email Director Leslyn McBean-Clairborne at lmcbean@cityofithaca.org or GIAC Board President Annie Perry at annieperry@twcny.rr.com. 
Best Real Estate Agent: Jill Rosentel 
Jill Rosentel came to Ithaca 20 years ago looking for a more enlightened environment. She worked as a server and manager at Viva Cantina for seven years while attending college, transitioning into real estate after graduation. "I feel very honored and humbled to have such enthusiastic supporters. I love what I do and am very grateful to be able to work with such wonderful clients and colleagues in the Ithaca community."  
Best Thrift Store: Finger Lakes ReUse Center 
Jessica Orkin terms FLRC as "a growing group of problem solvers." And they are growing, with a new retail location, ReUse Community Hardware in the Triphammer Marketplace, and a new drop-off location at 700 West Buffalo Street. "We are honored to win "Best of Ithaca" this year!" said Orkin. "What makes our ReUse Centers so special? Daily we handle a lot of amazing locally donated materials and facilitate reuse for our community. We are always working, working, working to flow materials back into the community and make goods accessible to all." 
Best Local Gift Shop: Sunny Days
I just learned a few hours ago that you beautiful people have again awarded us Best Gift Shop. I've been asked to "say a few words" in acceptance of this award. Thank you isn't sufficient. I know the struggle is real for so many of us right now, and I really appreciate those who took a moment to write our name on the ballot. It's not at all about the "win," it's about the validation that what we're doing has a positive impact on the community. Validation – whether in the form of a lovely honor like this, a purchase at our store or on our website, or a nice comment or like through social media – is a wonderful boost to help energize me to keep moving forward. We are keeping it super safe and remaining open (by appointment or walk-ins when no appointment in session, but only 1 group at a time), but understand that some you may need to lay low for a while. I miss seeing your faces, but I totally understand and look forward to better days ahead. Stay safe, everyone! (Oh, by the way, in an attempt to be prepared for whatever these next few months bring, I'm regularly adding new products to our website – www.sunnydaysny.com – as safe as it gets with free local pickup or delivery!).
Best Home Improvement Contractor: Trade Design Build 
"This recognition floors everyone at Trade Design Build," says Gideon Stone. "We are fortunate to have great clients, and our network of subcontractors and vendors in the area are a huge key to our success. However, this acknowledgement speaks volumes to the people we have on our team and their effort every day. Thank you to everyone who voted for us! We are looking forward to meeting those of you who are just learning about us now, so if you're interested in any design or building services, check out our website and get in touch!"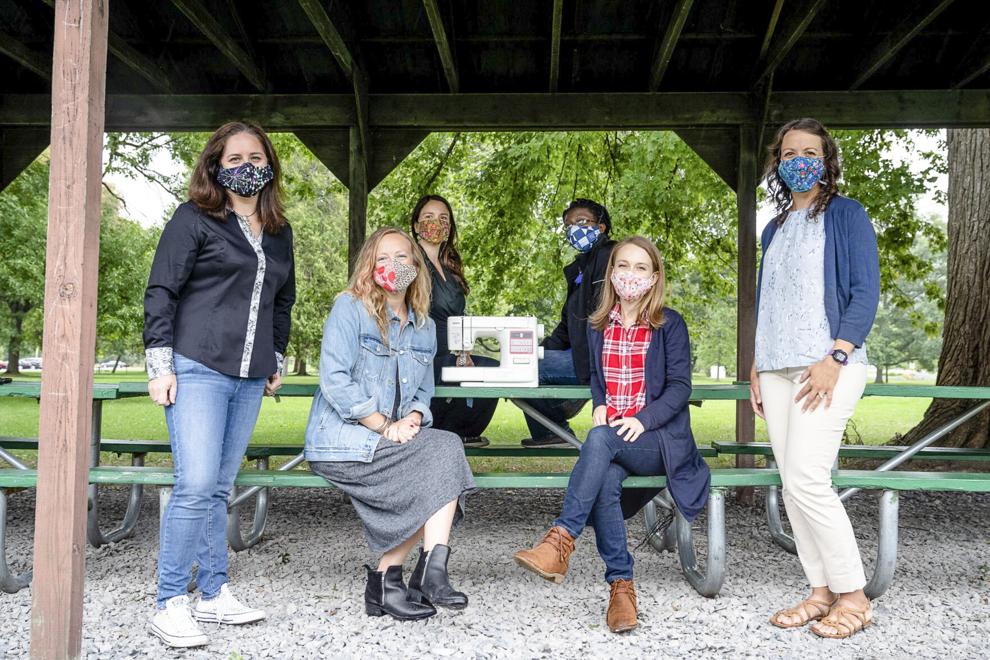 Best Local Mask Maker: Tompkins Mask Makers
The Tompkins Mask Makers Collective (currently made up of Draya Koschmann, Amanda Kellerson, Jillian Goldfarb, Stephanie Allen, Francisca Struve-Entelis, and Alfreda Kwakye-Talbot) is so honored to receive this Best Of Ithaca award! For us, selling masks is a way to facilitate the other work we do in the community, and we are incredibly grateful to our customers for their support!
Our collective's beginning was such a whirlwind in April, and we are so indebted to many local organizations. The Tompkins County Health Department and the Chamber of Commerce who have continued to refer businesses to us. Businesses like CFCU, Gimme Coffee, GreyHaven Motel, and WaterWorks who took a chance on a relatively unknown group of sewists to outfit their employees in fabric face coverings. Bike Walk Tompkins who provided much needed financial and tech support right when we started, and Mutual Aid Tompkins which has been an inspiration and a collaborator since the beginning. Greenstar Coop, Mama Goose, and Purity Ice Cream who stock our masks in their stores. Workforce NY, Sew Green, Quilter's Corner and many individuals who supported our Youth Program this summer with time, publicity, and material/monetary donations. We thank all of our customers--it has been a joy to outfit your families in beautiful face coverings. Thank you for choosing local! And MOST IMPORTANTLY we want to give a shout out to all of the individual mask makers in Tompkins County who have sewn and donated masks both in collaboration with us and in separate efforts. You are AMAZING. We have learned so much from so many of you and are honored to be associated with you all.
Best Virtual Fitness Class: FLX Fitclub 
"We are excited to be voted Best Virtual Fitness Class in Ithaca," says FLX Fitclub's Chantelle Farmer. "We've been open for live group fitness classes since 2017, but like so many other businesses, we were forced to shut down in March due to the pandemic. After it became clear the closure was going to last more than a few weeks, we wanted to find a way to help our loyal members stay connected and motivated to keep up with their fitness. Our instructors worked hard to adapt to a new way of teaching, the team from Calf Audio did a fantastic job with our tech setup, and the participants in those first few classes gave helpful feedback that allowed us to improve the experience over time. One unexpected bonus is that now people who are on vacation, or even move or live across the country can still take classes and stay connected with us. We see the unique benefits of virtual and plan to continue offering that option. We are so thankful to have had the opportunity to adapt and improve, and we are grateful for the support of our amazing community!"