This week the Tompkins County Industrial Development Agency (IDA for short) will hold a public hearing to listen to the public's views on McKinley Development/Blue Vista's request for a 10-year tax break on the apartment complex they are proposing to build at 401 E. State St./Martin Luther King, Jr. Street.  This is not the first time city and county tax payers are being asked by the IDA to subsidize developers who want to build market-rate apartments in Ithaca.  I recognize that this is the IDA's mission, but it is time they take into account whether developers who come looking for a tax break actually need the funds or if they are taking advantage of us.
Although on the face of it, this seems like a project brought to us by a seasoned apartment developer, McKinley Development (who specializes in student housing, among other things), the money for the project is actually coming from a private equity fund with $2 billion in assets under management (Blue Vista), of which $200 million belong to the company's principals.  Yes, believe it or not, this is the company that is telling us they need taxpayers to cover 15.8% of the cost of the project, that is to say, approximately $18.6 million.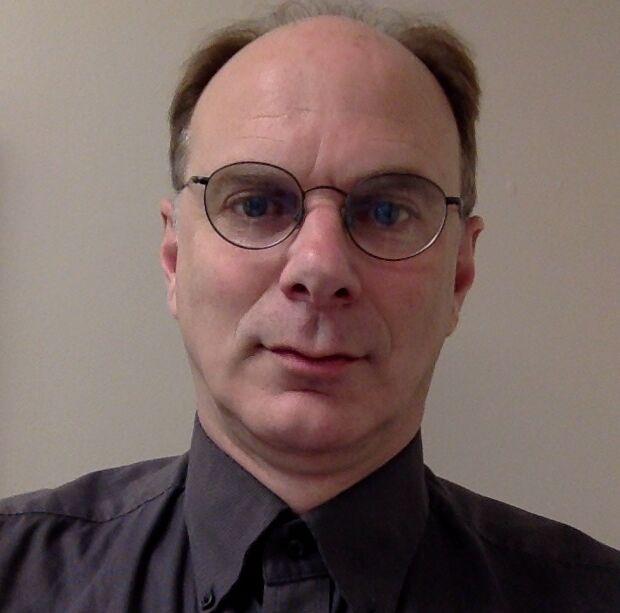 The TCIDA should know better than to buy into this type of project.  Admittedly, it ticks some boxes for them—it's downtown, multi-family, energy-efficient.  But they should be more judicious in their choice of whom they consider worthy of subsidizing to achieve their goals.
There are two questions to ask here:  First, can the developer afford to do the project without the help of the city?  If so, then they are just using the tax break as leverage for their own investments—they will use the $18.6 million to invest in something else.  So, do they need the money? According to their website, Blue Vista has "invested and provided" over $10 billion in capital for real estate projects, including more than $3 billion in student housing.
As noted above, the firm currently has $2 billion in assets under management with an incentive structure that favors the sale of buildings as a way for the fund owners to make themselves wealthier (they get 20% of any of the firm's profits, and investors get the rest, according to their SEC paperwork).  So, if they don't have the cash on hand, it wouldn't be too hard to get it—either sell a building or borrow against it (and with near zero borrowing rates that's an attractive proposition). 
Alternatively, they could go out and find a few more investors for their fund. Indeed, if the industry press is to be believed, investments in student properties in areas like ours remain hot (see: https://www.wealthmanagement.com/student-housing/surprising-growth-opportunities-student-housing-sector) so finding additional investors should not be too difficult. In sum, I would say they either have the cash or know where to get it.  
The second question is whether the development will create enough jobs to justify spending $18.6 million.  According to their filing with the IDA, they are promising to create only 10 jobs.  These jobs will pay an average of $40,000 a year.  But with or without the subsidy the jobs would be created if the complex is built, much as the cost of building will be spent whether or not the subsidy is there—assuming that the developer doesn't walk away.  While the latter point could be a concern, recent history in downtown Ithaca shows that if one developer walks away from a large project, another may well take its place.  So, in all likelihood it won't create a significant number of new, living-wage jobs.
The IDA should reject McKinley Development/Blue Vista's request.  The parties in this joint venture simply do not need the funds, despite their claims to the contrary. Having the county cover 15% of the firm's costs when they are putting down less than 40% of their own money (or their investors'), is unnecessary.  Let them find other investors to do it instead. These are our future tax revenues. Over the next 7-10 years, the city, the school district, and the county will need those monies more than Blue Vista's investors. For these reasons, the request should be rejected.
That said, there is a good chance that the abatement may well be approved.  If this turns out to be what happens, it should only be with more concessions.  Here are a few the IDA should consider:
1) 15% of any profits from resale of the complex should come back to the city and county if the project is sold before the abatement terminates—to compensate for our covering 15% of the costs
2) All subcontracted workers at the building, including janitors, landscapers, maintenance workers, etc., must be paid a living wage.  This clause would not end when the subsidy expires.
3) All workers on the construction site be paid prevailing wages
4) At least 40% of the borrowed funds be borrowed locally if possible
The TCIDA will hold a public hearing this Thursday at 11 a.m.  Citizens are urged to participate and state their opinions. Notice of the meeting can be found at http://www.tompkinsida.org/wp-content/uploads/2021/05/TCIDA-McKinley-Notice-of-Public-Hearing-4823-3279-9978-1.pdf.  The IDA will meet the following Wednesday at 2:30 p.m. and you can also send comments prior to that meeting as well.