Everybody knows about Groundhog Day, although nobody really cares about it. It's a nonsensical proposition, divining long-range climate conditions through a waking woodchuck, but it's a regular (annual) part of popular lore, possibly because people simply like to speculate on weather, and by February are desperate, or at least avid, for any promise of springtime warmth.
The more practical-minded, rather than scanning reports on Pennsylvania rodents, soothe and strengthen themselves perusing seed catalogs and planning gardens. In Ithaca, people watch the mini-billboard outside Agway on Meadow Street for encouraging messages.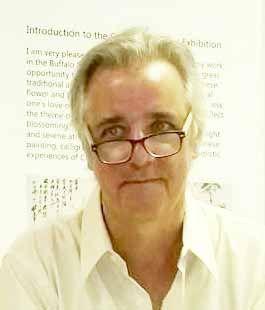 The sports-minded have messages and codes of their own. Last week on the street I passed a friend who, like me, is a New York Mets fan, with whom I regularly go to see the team's minor league affiliates based in Binghamton and Syracuse.
"Two weeks to pitchers and catchers," he said.
This meant that, in two weeks (less now), baseball's spring training would start. Camps open not with full squads, but with pitchers, who require the most deliberate work (and with catchers, who keep the pitchers from having to chase the ball around).
To legions of fans, this is as significant a sign of pleasant, clement days ahead as any foreshadowing mammal or developing daffodils emerging from earth.
What's not so pleasant at the moment is a proposal by major league baseball to save money by revamping its contract with minor league baseball and cutting ties to 42 teams.
Major league baseball does not acknowledge it, but ending association with these teams will likely kill them sooner or later; probably sooner.
The Syracuse Mets team is not on the cut list. The Binghamton team (known as the Rumble Ponies, a zonal nickname) is.
It is a particularly devastating and unexpected blow to the Binghamton team, whose new management has expended much energy and money in the past few years to take a team of middling success to the verge of competitiveness and financial solvency.
Now it might be for naught, a great loss not just for the unstinting owners, but for the economy and spirit of the city.
For years the Binghamton team had an average attendance of about 1,000 a game. A few years ago it gained the (temporary) benefit of a celebrity player, Tim Tebow (ex-NFL quarterback and Heisman Trophy winner), attracting media attention and fans. Owners enhanced their promotional efforts and upgraded the ballpark to help keep the fans they had made.
The investments worked. One weekend the park (capacity 5,000) sold out all three games of a weekend series, a first. The team took aerial photos of the packed ballpark to show and celebrate it.
Binghamton has had baseball ties with the Mets, and before them the Yankees, dating back almost 90 years. Severance would rend part of the city's history, and remove an important recreational resource, economic engine and source of civic pride.
Presidential candidate Bernie Sanders has made a campaign issue of major league baseball's threatened abandonment of minor league teams.
It happens to play well in the important campaign state of Iowa, which has a significant minor league presence (and is the site of the "Field Of Dreams" book and movie).
It also fits Sanders' political identity as an anti-corporate champion of small business and ordinary citizens.
It also appears personal for Sanders, a baseball fan who brought a minor league team to Burlington, Vermont as its mayor in 1984, and has described the decampment of the Brooklyn Dodgers, his childhood team, in 1957 for more money in Los Angeles as a traumatic loss for himself and his hometown.
Sanders issued a statement in late January citing "gigantic tax breaks" given to major league baseball.
Sanders said, "If the multi-millionaire owners of major league baseball have enough money to pay hundreds of millions in compensation to one superstar ballplayer, they damn sure have enough money to pay minor league players a living wage and prevent 42 minor league teams from shutting down."
When Rachel Carson wrote about "silent spring," she was talking about devastated nature, not thwarted ballparks in imperiled cities. But, broadly, she illustrated wanton destruction caused by corporate greed. As a new spring approaches, Senator Sanders is broadening the call.