After Meaghan Sheehan graduated from Ithaca College, she was promoted from her undergraduate internship to Coordinator of CUSLAR – the Committee on U.S.-Latin American Relations. After she met her now husband Devan Rosen they headed off to Hawaii for a year and one year grew to five.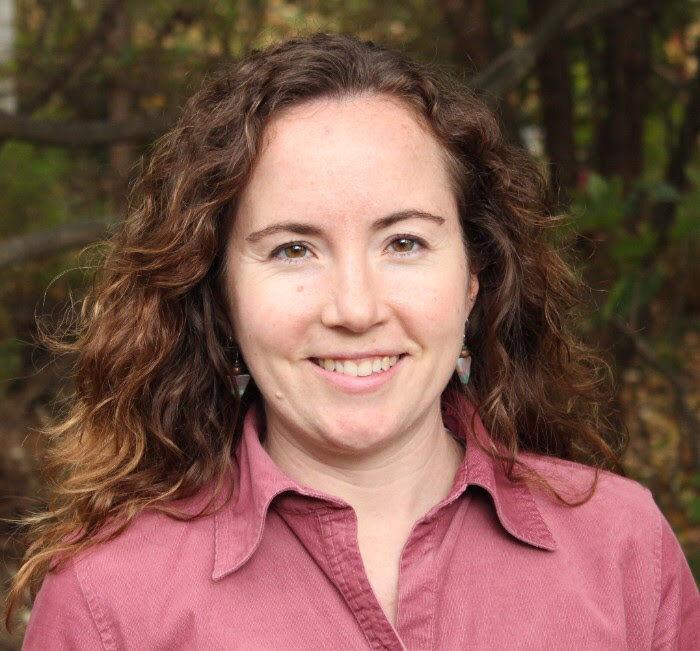 Planning to relocate to be closer to their families in the Northeast, both Meaghan and Devan Sheehan Rosen picked Ithaca in 2011. That year they found their home in the countryside of Brooktondale, a community that they both love. 
Friendship Donations Network, founded in 1988 by Ithaca's visionary Sara Pines saves about 1,000-1,500 pounds of food every day, with one outstanding Coordinator and a far-flung group of amazing volunteers. Meaghan was the perfect fit when Sara and her husband Aaron Pines retired (only to begin a second redistribution program we hope to read about soon).
Meaghan: "It makes sense to rescue fresh, nutritious food and redistribute it to people. FDN operates 364 days a year, thanks to a network of dedicated volunteers. We don't buy any food and we don't sell any food. We rescue good food and connect it with people and programs in our community. FDN volunteers are able to pick up and distribute fresh food quickly and often on short notice. Most of the food which we pick up is used the same day."
So how does Friendship Donations Network (FDN) and its band of community volunteers pull this off?
Meaghan: "Each day a volunteer picks up food from our food donor partners and the food is distributed through our network of 50+ food distribution partners. We partner with most of the local grocery stores year-round, and with farmers during the growing season to collect donations of fresh, edible food that they are not able to sell. Some of our Food Donors have a regular pick-up schedule and others call us when food is available. And we operate with flexibility and coordination."
"In response to the COVID-19 crisis, FDN designated some funds to purchase food from local farmers in partnership with Healthy Food for All and Press Bay Alley Food Transfer Hub to offer special boxes of local, organic food to community members regardless of their ability to pay." 
 "Through our 50+ food distribution partners we can efficiently distribute the fresh perishable food that is donated daily. We have really quick turnaround, so that the food reaches people within hours from pickup at the store. We provide food donations to over 50 community programs throughout Tompkins County and in several locations outside of Tompkins, including meal programs (like Loaves and Fishes and the Salvation Army), food pantries (Groton Healthy Tuesdays, Ithaca Kitchen Cupboard), housing communities (including West Village and Overlook Apartments), and grassroots distribution. New partners since COVID include Press Bay Friendship Pantry, YMCA, and No Mas Lagrimas. FDN values being nimble enough to respond to needs that arise and provide food to its partners in a way that is simple, efficient, and without a lot of bureaucracy. We also work closely with our food distribution partners to match the appropriate type and quantity of food to their needs and work with them to re-distribute any surplus they may have after their distribution."
"Each week 2,000 people are served, and nearly 1,400 pounds of good food is diverted each day from the landfill. A schedule and listing of where food is available 7 days/week through FDN partners is on our website at friendshipdonations.org."
"In addition to our daily food rescue, FDN works to educate community members about reducing wasted food. Too much perfectly good food is wasted because people misunderstand date labels on food, which indicate freshness not safety. There has been a growing movement across the globe to address food waste and there are a number of excellent resources available for consumers including SAVETHEFOOD.COM. We are heartened by the growing consciousness around saving good food, while ensuring that our fellow community members have enough to eat."
"During the growing season, area gardeners can conveniently share their extra garden produce with neighbors at one of FDN's Neighborhood Food hubs located throughout the county from July–October. Schedule and listing at https://friendshipdonations.org/hubs/."
Meaghan Sheehan Rosen is modest about her remarkable success organizing, coordinating, supporting this huge rescue and redistribution program, preserving the vision of Sara Pines. Based on Meaghan's relationships with Donors, Volunteers, Organizations throughout this region, this grass-roots-under-the-radar-distribution project is helping all our neighbors have fresh, nutritious food. Not bad for a day's work, 364 days a year.