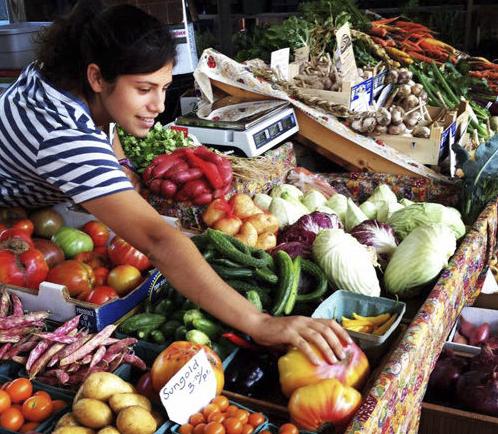 Hey, kids! You want to become a farmer! We have got an opportunity for you! Check it out! 
It's called World Wide Opportunities on Organic Farms (or WWOOF)—and you can become a WWOOFer, too, if you're ready for the country living that farming entails. Or the suburban living of a budding permaculture garden. Or perhaps doing some pottery in an urban homestead. 
The pay is in room, board, and knowledge. Worried about the impending collapse of mechanized civilization? Maybe you're just the right person to grow the food that can keep you and yours alive—a valuable skill, if transportation networks fall apart like they tend to do every half-millennium or so. 
"If things completely come to a halt, the amount of food we have in Ithaca will last about three days," said Jane-Marie Law, an associate professor of Japanese religions at Cornell. 
Law and her family are building up a suburban homestead on Muriel Street, in the town of Ithaca's "cigarette street" neighborhood. (There is also a Winston Street.) The area was developed in the 1950s as a classic suburb: the homes were built by National of Lafayette, Indiana, shipped here in a box and constructed in a week. 
Since last year, Law has had three WWOOFers visit, with one, Lisa Malloy, a Cornell student, staying on as an intern. 
"We want WWOOFers who have something they can teach," Law said. "We can teach them several skills—how to bake their own bread, how to can jams and chutneys, we can give them some skills with bees." 
Sean Dixon-Sullivan, one of Law's 2015 WWOOFers, taught a community workshop on inoculating logs to grow shitake mushrooms. 
"What we have to start doing is sharing skills," Law said. "If every time we have a workshop we have to make a buck off it, we're f***ed."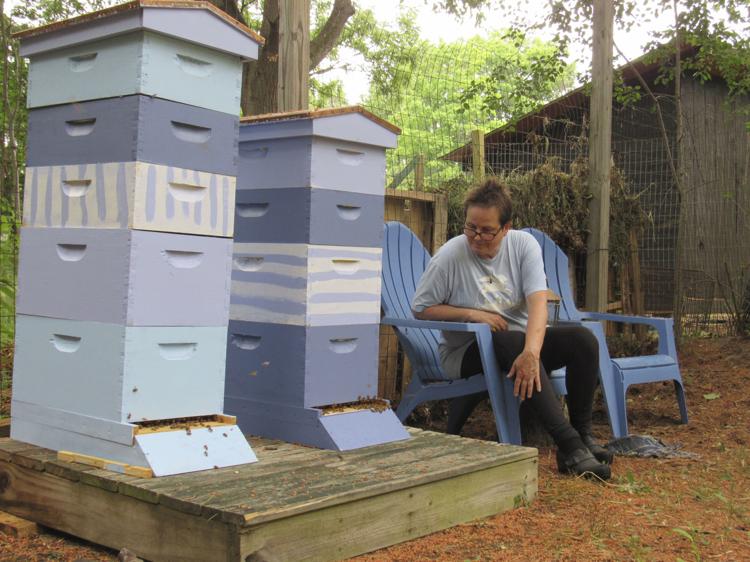 Law and her husband purchased the home of their next-door neighbor, "a committed ecological activist," after her death last year and there founded the Fallen Tree Center for a Resilient Future. There, Law is starting pollinator gardens—funded in part by a mini-grant from Sustainable Tompkins—and has a community vegetable garden, where neighbors can come and grow their own veggies. They renovated the three-bedroom house, with rooms for visitors, including WWOOFers, created a meditation room, and put in a sustainability library in the living room—along with the previous owner's excellent classical music selection on vinyl. 
"We're working on finding how the average American living in suburbia can relearn the skills necessary for sustainability," Law said. "Can we recreate the cigarette streets so you can live here without a car?" 
The area was intended to be a transition zone, out of the city into farmland—before the later waves of suburban tract-home building; all of those "McMansion" developments were farms. 
"The saving grace of this neighborhood is all the lots are three-quarters of an acre or an acre and a half," Law said. "Originally, in our deed, we could keep hens … F.H. Fox [a well-known veterinarian who passed away in March] lived in this neighborhood; he had a pony and sheep." 
Law has a variance from the Town of Ithaca to keep six hens; she also keeps bees, what she calls the "gateway pollinator" to get people interested in pollinators in general.
How to Dig a Hole
Every WWOOFer host is different; for many who go WWOOFing, they are just learning the basics of what and how to work. 
Lily Gershon went WWOOFing in Hawaii with friends about 10 years ago. 
"We worked on some lovely orchid and anthurium flower farms, hauling lava rock, planting shade trees and harvesting flowers for sale," Gershon said. "On weekends our hosts would sometimes take us to black sand beaches, or town markets or we would hitch-hike around the island getting stuck in the rain. It was a great way to explore the place and have somewhere to crash." 
Gershon said Hawaii was where she "learned to dig a hole." 
"You'd think it was self explanatory, but in my first battle with a shovel and all the underground world I would come to the farmer-host about every two minutes with an impossible root or stone, to which he had a simple and obvious solution. By the end of the week I was damn proud of my holes." 
It was while when WWOOFing that Gershon was convinced that she wanted an off-grid homestead; now, Gershon and friends have their first WWOOFers coming to join them at the 16-acre Dacha Project, in Freeville. 
"We hope to get help taking care of our small farm—weeding, landscaping, feeding chickens, small construction projects," Gershon said. "But we also want to tailor things to our guests, and teach them what they are curious to learn about homesteading or green building or whatever they are into. And of course, there are always more holes to dig."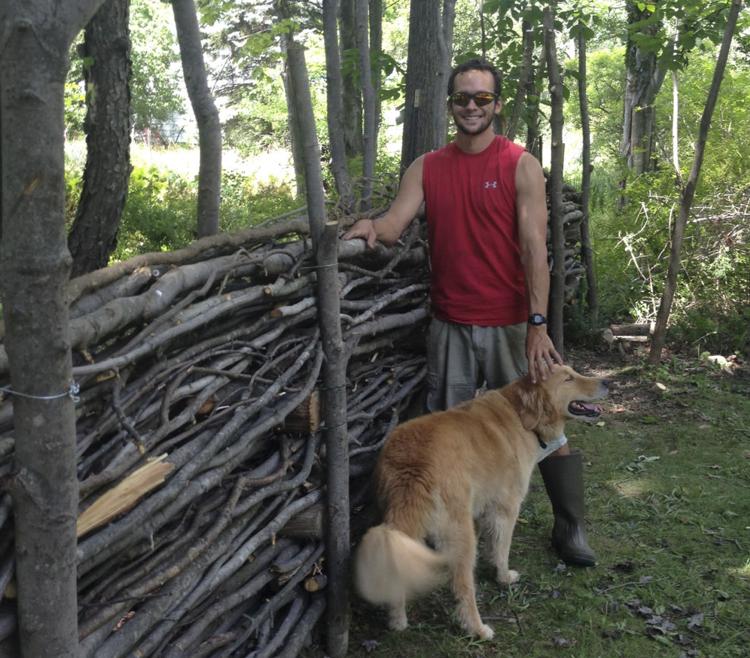 In the three days of chasing WWOOFers for this story, a theme from host farmers was that coming into a visit, expectations must be clear. Courtney Sullivan of Humble Hill Farm, Spencer, said that she lays out a work plan for potential WWOOFers before they arrive. 
"We definitely don't consider WWOOFers our labor force," said Shannon O'Connor of Daring Drake Farm, Ovid. "Labor-wise, you're not sure what you're going to get. It's added assistance, but we don't rely on it. It's interesting to get people to talk to." 
"We've had good experiences and learning experiences," Sullivan said of hosting WWOOFers at her and husband Rick Tarantelli's one-and-a-half-acre farm and inn for the past five years. The couple has teenagers; there's "too much going on right now" to host very young WWOOFers, Sullivan said. 
"If you're from San Bernandino, California, haven't been anywhere, and come out to Spencer where there's not even street lights, there can be a lot of culture shock," Sullivan said. "You need to have some formative, 'Wow, it's a big world out there' experiences—if you're 21 to 25, you'll be fine." 
"There's a give and take," Jacob Eisman of Six Circles Farm, Lodi, said. "You can see their profile on WWOOF[.net], people leave comments on your page, and you can leave comments for them for other farms. A lot of it is teaching them about pace—educating them in what farming requires." 
Sullivan's best WWOOFer was a Suzuki cello teacher who insisted on camping out; she was "so well-rounded and very meticulous. She paid a lot of attention to process and was so into doing a great job." 
Other WWOOFers have stayed at the Humble Hill inn, or, as that's become more consistently full, in a motorhome that was Sullivan's mother's residence until recently. 
WWOOFers "come out alongside us," Sullivan said, "weeding, watering, harvesting, washing, and cleaning—keeping the crops alive and getting them out of the ground." 
The option is available to work exclusively alongside Sullivan, to learn the ropes of running an "agri-tourism destination," she said—but "that's not as sexy as what my husband does, working outside." 
O'Connor said that European visitors seem more eager to do work; often, a WWOOFer will wake with the roosters' crows at dawn, expecting to get to work, but her husband John Reynolds doesn't get to tending the orchards until later in the morning. 
WWOOFers at Six Circles participate in all the on-farm activities and come to the Ithaca Farmers' Market. 
"We give them a chance to roam and talk to other farmers," Eisman said. There's also people who are "interested in wine and don't know how to get into it," so they can talk to some of the many winemakers on the eastern shore of Seneca Lake. 
Jacksonic, a New York City native who has returned to Six Circles for four straight years after his first WWOOFing trip there, released nine tracks under the title "J.G.O.A.T.S." in December 2015: the acronym stands for "July Garlic on August Tomato Sandwiches."
The album is dedicated to Six Circles Farm "for teaching a young boy how to grow food," Jacksonic wrote on his Soundcloud page. Cuts include the opener "Fresh Manurientation," "Scapes On It," "Weeding Interlude [Heaven On Earth]," and the closer "Carrot Field [feat. Lael]." 
In a video shot at Six Circles and at the Farmers' Market, Jacksonic raps: 
"Vegetables like what. All I had to do was take a five-hour bus. And all these market customers love it so much." 
A few other choice lines from Jacksonic's oeuvre include: "USDA organic, and Monsanto mad at me. 'Cause I'm growing all these veggies, and I'm happy as can be," "Wish my grandpa could see this day. I'm out here running this CSA," and "Open your third eye with my veggie stir fry."
Advanced Placement
WWOOFers are not right for every farm. 
"Our scale is big enough that we're pretty mechanized—there's not a lot of hand work," said Emily Thompson of Remembrance Farm, Trumansburg. "It's not a great first-time experience in the romantic sense that WWOOFing has done a really good job of offering."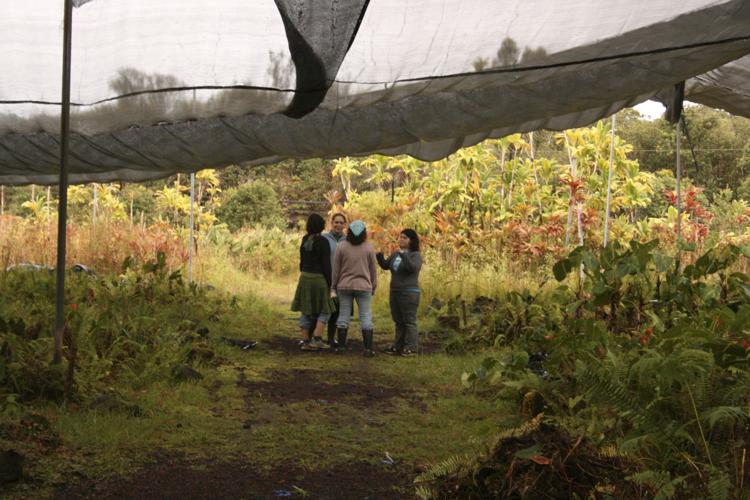 An inexperienced WWOOFer could, in theory, work in Remembrance's packing house, Thompson said, "if someone would want to do that, but I'd assume they'd want to be outside using a range of tools and meeting other people their age." 
Thompson's husband Nathaniel, the farm manager, is "interested in inspiring knowledge in people who have already got farming skills." 
"We're passionate about education, but it's more advanced," Thompson said. Remembrance does offer an apprenticeship program in biodynamic farming practices for people who are about ready to strike out on their own; they have had a couple people come to their program from the Rochester Folk Art Guild farm, in Middlesex, who got into farming as WWOOFers. 
The 350-acre Folk Art Guild property hasn't had as many WWOOFers this year, said Nicole Hummel, one of the Guild's potters. No farm manager was found this year, so the focus is on feeding guild members and visitors; in years with a farm manager that's into it, the guild has gone to three farmers' markets a week. Hummel first came to Middlesex five years ago as a WWOOFer. 
"It was kind of part WWOOFing and part working in pottery," Hummel said. "It worked out great for me. I really loved a lot about farming and preserving food. It's not just working on the farm, it's bigger than that—it's part of the community here." 
WWOOFers at the guild farm typically stay one to three months, and work five days a week; in exchange they get free room and board and have a day to work in one of the craft studios. 
"The incorporation into the craft shop is a pretty essential part of it, too," Hummel said, "that's what continues year round. It's the bulk of our economy." 
A WWOOFer applying to work at the Guild writes in a letter, and they're invited for a trial period of about a month. At the end of that time, for people interested in continuing there, the Guild—which operates by consensus—holds an evaluation meeting to "make sure things are going good on both ends," Hummel said.
Not All Wine and Roses
Every WWOOFing experience is different, of course; it's not all sunshine, basket weaving, and jamming out on kale guitar. As "a loose network of national organizations," as the Wikipedia page puts it, both WWOOF hosts and visitors need to do their homework beforehand. Law has heard from one of her WWOOFers of a farm in Pennsylvania where 14-hour days are expected, with WWOOFers cooking their own meals; Law's daughters had to practice some deception to get to the train station and get out of an isolated spot in France where the farmer was creeping on them.
And like most aspects of agriculture, the law as it pertains to WWOOFers and other farm education and work programs is arbitrary and unclear—backyard chickens anyone?—so a big thanks goes out to all of the farmers who spoke on record for this story. 
The law is "foggy on WWOOFers," according to Elizabeth Henderson, head of Peacework Farm in Rochester and a board member of New York's Northeast Organic Farms Association chapter. 
"As volunteer workers who exchange labor for room and board and the "experience," they do not come under the heading of hired labor," Henderson said. "However, unless a farm depends on WWOOFers for labor … the likelihood of a [Department of Labor] inspection is low. Nationally, only a few farms have been inspected by the DOL and fined for not paying apprentices like regular workers—but the fines have been high for those few who have been snagged. For the most part, DOL does not have enough staff to enforce labor laws carefully or there would be a lot less wage theft directed at migrant workers, especially undocumented ones."
There's certainly a class angle to the WWOOFer experience: Sullivan theorizes that she hasn't had any conversations with potential WWOOFers this year because "kids who were kept comfortable by their parents before are getting told 'you need to get a job." 
Rich or poor, everyone's got to eat. At the least, a good WWOOFing experience exposes people to what it takes to grow food. 
"WWOOFing is a powerful medium for growing the next generation of people who are interested in the food economy," Sullivan said. "People who are interested can give some value back into the food economy, whether that means being good customers who never bat an eye at the prices we have to charge to stay afloat. They might grow a garden. We might not see the impacts for 20 years." •