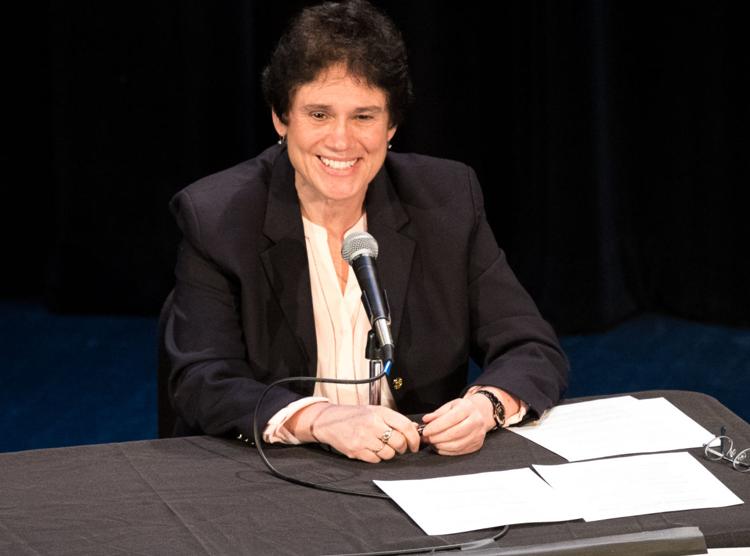 Former Air Force officer and Democratic Congressional candidate Max Della Pia has conceded to opponent, Tracy Mitrano, leaving no doubt who will be facing incumbent Republican Tom Reed in this year's midterm election to represent New York's 23rd Congressional District.
The margin of Mitrano's victory, which came down to absentee ballots, was not immediately available on Tuesday afternoon. Absentee ballots are set to be verified on Thursday.
Della Pia, who led Mitrano by less than 30 votes on election night, said that while the results were not yet finalized, he wanted to get work started on "uniting as a party to defeat Tom Reed," ahead of the final result.
"To my fellow primary candidates, I want to thank you all for your friendship, your commitment, and drive," Della Pia said in a statement. "We must all, as a team, work together — unified — to make sure a Democrat wins this district, in November. You, your families, and your volunteers, all sacrificed so much to help you. For all that sacrifice, I thank you."
He thanked his campaign's volunteers as well as his family, and outlined numerous sacrifices made along the campaign trail, including missing his 34th wedding anniversary and the birth of his granddaughter.
He additionally released this statement:
"Here's the bottom line, folks — unless we all commit ourselves to work together and put all our shoulders to the wheel to win, all of our efforts up until now will be for naught," he wrote. "We are all better candidates because of each other. Each one of us. Now, working together, we can make a stronger, better party that can and must win in November. I have said, again and again, how very honored I am that the people of the 23rd District trusted me with their personal, and sometimes heartbreaking, stories. I have said I would work to help their stories have a happy ending. Let's work together to make sure that still happens. The people of the 23rd District are counting on us. We can't let them down. United, we can offer a future they deserve. Thank you all again, and onward to November!"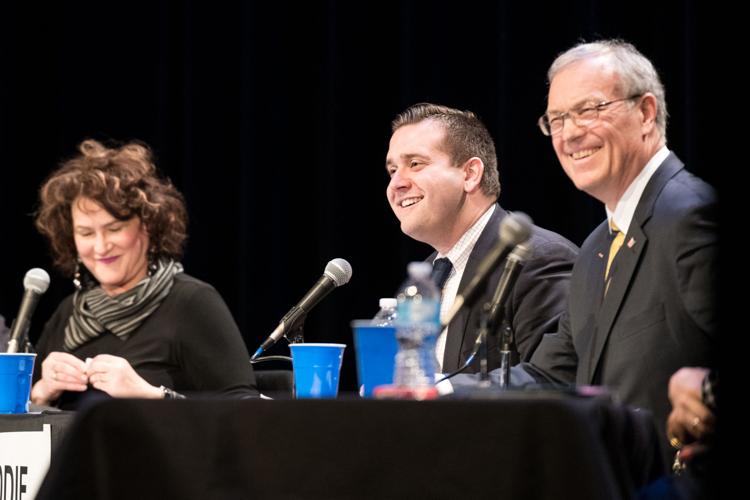 According to figures obtained by The Ithaca Times, 1,717 absentee ballots were counted across New York's 23rd District. The breakdown per county is as-follows:
Allegany: 140

Cattaraugus: 82

Chautauqua: 219

Chemung: 173

Ontario: 68

Schyler: 49

Seneca: 55

Steuben: 118

Tioga: 88

Tompkins: 660

Yates: 65
The Ithaca Times also obtained two sets of uncertified results from absentee ballot counters in two counties – Chautauqua and Tompkins County – showed Mitrano outpacing Della Pia in both. In Tompkins County, Mitrano received nine more absentee votes than Della Pia, despite losing to him by 6 points on Primary Night. In Chautauqua County, Mitrano received 80 absentee votes – compared to Della Pia's 34.
The Mitrano campaign released a statement shortly after:
Max Della Pia called me this afternoon to concede the NY-23 Democratic Primary. I thanked Max for stepping up to run and mobilizing a strong base of supporters.  
I would also like to thank all of the candidates for their courage in taking that extra step and running for office. They saw the challenges facing our District, and devoted their money, hearts, and lives to help the country we all love. Thank you to:
Karl Warrington, who campaigned with real heart;
Charles Whalen, who brought keen analysis;
Rick Gallant, who spoke so powerfully for teachers and unions;
Eddie Sundquist, who so effectively reminded us how this district has been failed by poor congressional leadership;
Linda Andrei, who shined a light on the importance of meaningful healthcare reform; and
Ian Golden, who galvanized the people who have felt disenfranchised from politics.
I also want to thank everyone who voted in the NY-23 Democratic primary. You are the backbone, the driving force, the spirit behind our growing movement to put people first. I decided to run for office because of you.  I share this victory with each and every one of you.
This crowded primary election was tough. But it also has been a shining example of the energy and renewed civic duty that has broken out all across our country.
Now is the time to heal this district.  What we have in common is far greater than that which divides us.  Let's re-establish accountability and common sense in our politics.  Let us join together, farmers and small business people, urban and rural, young and elderly, minority and majority populations, immigrants and native-born.  Let's work toward health care, education, labor, and immigration reform; robust infrastructure of roads, transportation, and internet; let's build the foundation that will attract new investment and bring 21st century jobs to this district.  
But for a moment tonight, let us celebrate!  Let's celebrate the hope we feel among all people of this district, friends, neighbors and family, a community spirit towards Republicans and Independents and Democrats alike.  Together, let's put people first."
This story will be updated.