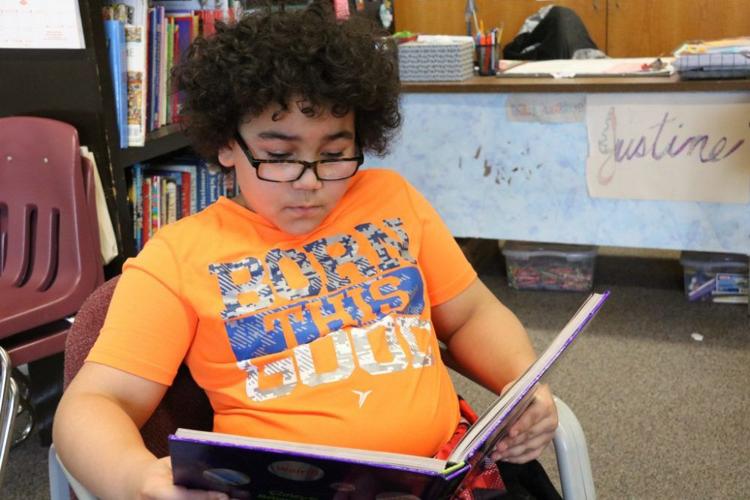 TST BOCES is currently pursuing a 25 percent stake from Tompkins County in order to hire on a school resource officer (SRO) at its campus in the Town of Ithaca, near Lansing.
Discussed since last Fall, the program – a collaboration between the school and the Tompkins County Sheriff's Office – would be funded at annual cost of approximately $95,619 for a period of three years, 75 percent of which would be funded by TST BOCES with the rest coming from county coffers. The announcement, Superintendent Jeff Matteson said in an interview, is not reactive – particularly following a recent rash of school shootings across the country that prompted much of the dialogue around SROs – but rather, a proactive move, instituted as a means to help improve the learning environment for a unique student body encompassing everybody from students learning trades to those with special needs.
According to a resolution reviewed by, but not acted upon by the county's public safety committee last week, the SRO would have a number of duties on campus, including providing direct law enforcement and police services to the school, making appropriate referrals to juvenile authorities and other government agencies, preventing juvenile delinquency through "close contact and positive relationships with students," and maintaining close relationships with school administration and the community, occasionally assisting school administration in emergency crisis planning and regular security planning, even potentially assisting with curriculum and instruction for the BOCES Criminal Justice program.
The SRO would count as an additional position for the sheriff's office and, when not being utilized as the SRO for TST BOCES, will be retained for regular Tompkins County Sheriff's Office duties.
The announcement, Undersheriff Brian Robeson said last week, ties in with a growing effort by the New York State Police and the New York State Sheriff's Association to revive funding for school resource officer programs within school districts which, post-recession, saw substantial drops in funding. BOCES, in particular, is an ideal lab for a local program, especially give the campus has accounted for roughly 160 calls to police over the past 1.5 years – nearly one call for law enforcement every two school days. While the campus currently has a number of teacher's aides in place to assist with some of the needs and challenges presented by certain students, Matteson said oftentimes extra assistance on-campus is needed.
"We have a different kind of student up here on campus – some challenging students who can be flight risks, students who may be disruptive," said Matteson. "We have a program in place up here and thought we put a lot of supports around that program, there are still times situations go beyond what we can handle, whether with some sort of legal offense or an investigation that needs doing, even just dealing with flat-out disruptions that require us to call for assistance."
But the program, Matteson said, could also have some benefits within BOCES as a learning environment. Relying on numerous police services to answer calls, Matteson said the face of law enforcement within the school – which should be a therapeutic environment – is often inconsistent, potentially creating negative dissonance between law enforcement and the kids they're trying to help.
"With our plan, the person would be here on campus and would be able to respond immediately," Matteson said. "We really want to see the relationship build with the students. We could see them being able to de-escalate a situation quicker when it's with someone they're familiar with. It's like with our administrators – the best gift you can give a district is longevity – and that's what we're looking for: for someone to build a relationship with students and respond to issues outside the educational realm."
This is a model that has been successful in partner school districts like South Seneca, the only one of TST BOCES' partner districts with an SRO on campus, that has supported a program in conjunction with the Interlaken Police Department for the past three years. Stephen Zielinski, superintendent there for the past five years, has said the SRO there is responsible for everything from spending time in each of the district's two buildings and is even expected to have a presence at things like school sporting events, where they can better interact with the greater school community. He said they're careful to de-emphasize their officers as "police in-residence," instead focusing on bettering sensitive situations in schools before they compound into problems requiring outside police presence.
"The emphasis is on education and relationship building," Zielinski said. "The officers (they have two working on a rotating basis) get to know our kids and guest speak in classes, they answer questions from students. But it's mostly about presence, being around in the hallway and getting to know students and establishing positive relationships with local law enforcement, building a level of comfort where we're not anxious or fearful around the police."
Though all the partner districts have agreed to authorize their 75 percent share of the funding, Tompkins County was reluctant to provide a rubber stamp right away. A representative from BOCES will be at the next meeting of the county's Public Safety Committee and, if approved there, the funding request will move on to the full legislature for a vote. Some discussions remain – County Legislator Shawna Black suggested the possibility of looking into adding social workers instead of police officers to address disciplinary issues – and, if funding is secured, an applicant likely coming from within the sheriff's office and will be given specific SRO training before starting.