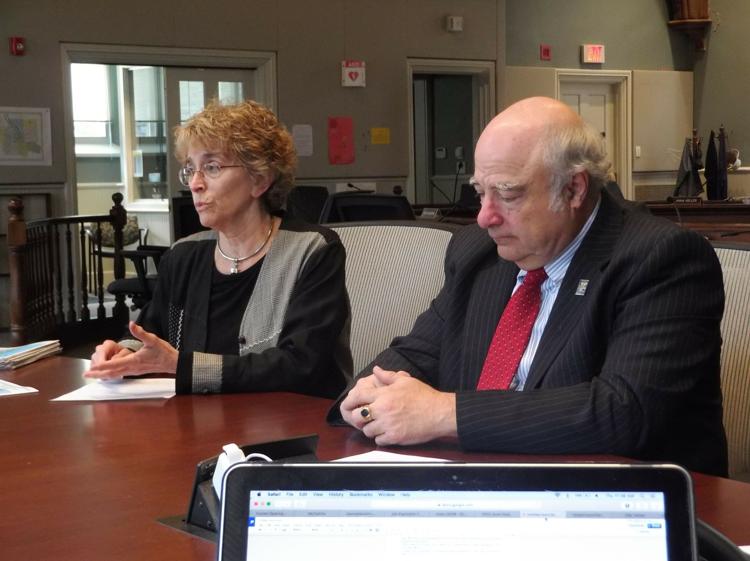 Without much objection on Tuesday, the County Legislature's Public Safety Committee gave its support for a draft piece of legislation to seal a higher, more competitive rate of pay for publicly-funded attorneys statewide.
The resolution supports a recently released, four-piece set of recommendations from the New York State Bar Association outlining numerous issues with New York State law around compensation for publicly provided legal representation. According to the bar association, lagging pay for these attorneys has led to a lack of interest among quality lawyers for taking on assignments as public defenders and, in some areas of the state, have been tied to a lack of expediency in the justice system. The recommendations include:
Enacting legislation to increase assigned counsel rates of pay.

Raising the rates of compensation to be comparable to the percentage increase of judicial and elected district attorney salaries, which are often measured by the rate of inflation.

Ensuring the legislation enacted provides for an annual review and adjustment of wages as-needed under a formula similar to that used by the Federal Criminal Justice Act.

Guaranteeing the increase in rates be a state expense, not resulting in another unfunded mandate from the state.
According to New York State County Law, attorneys funded by the state are aid according to a fee schedule dictating an hourly rate of pay for attorneys around felonies and misdemeanor cases, as well as work performed outside of court. Since 2004, lawyers assigned to represent the unrepresented in court have been paid the same wage: $60 an hour for misdemeanors and $75 per hour for felonies, with a cap in any one case of $2,000 for misdemeanors and $4,400 for felonies – all funded by New York State. If cases go over that, more commonly in the case of felonies that go to trial, judges can waive that cap based on arguments from the attorneys. However, the bar association argues this rate of pay – the first and only raise the rates have seen since 2000 – are not enough to stock the justice system with quality attorneys.
Lance Salisbury, the author of the local resolution who serves as Supervising Attorney of the County's Assigned Counsel Office and teaches as an adjunct professor of law at Cornell University, said the assigned counsel office currently operates with approximately 50 attorneys ready to receive cases paid for by New York State – a roster he says has endured substantial turnover.
The program, Salisbury said, has lost several experienced attorneys in recent years, either to to larger firms with benefits or into the public sector, and, despite creating no discernible hold-ups in the efficiency of the local court system, Salisbury said the lack of experience in the office can be detrimental in more subtle ways.
"It's an ongoing problem," said Salisbury. "The assigned counsel rates are an increasing problem for our program. Most of the attorneys are either solo practitioners or in small firms, and it gets increasingly difficult for them to sustain their practices while taking on these assignments."
If left unaddressed, Salisbury said, the fiscal issue for attorneys can make the prospect of accepting assigned counsel-serviced cases unfeasible for most attorneys. Newer attorneys, he said, can find it hard to sustain a new practice taking on this work, especially when most attorneys charge hourly rates between $200 and $300 an hour – significantly higher than the rates outlined by the state. For cases like DWI defenses – which can net a law firm $3,500 to $5,000 – accepting a case capped at $2,000 is very clearly leaving money on the table while still demanding the same amount of work from a law firm's associates, which can make sustaining a practice a difficult exercise.
Salisbury said this clear lack of incentive could, eventually, lead to more and more attorneys refusing to take on assignments, leading to increased costs for counties from jails overcrowded with people awaiting trial or on remaining on programs from the Department of Social Services for a longer duration while legal disputes are settled.
"It's coming down the pike," Salisbury said. "You can't sustain mandated representation at these levels… it'll throw mud in the system, and create other costs for counties."
The resolution, passed unanimously by the committee, will now go on to the full legislature, after which it will back the efforts of draft legislation expected to be approved by the bar association introduced into the state legislature sometime in the future. It is unclear whether or not the bar association has secured early sponsors for the bill, nor is it clear what the statewide cost for the increase would be.
"If this passes the bar, they can help set the parameters for the discussion," Salisbury said. "If it's a state-borne cost and not an unfunded mandate, that's going to be huge."