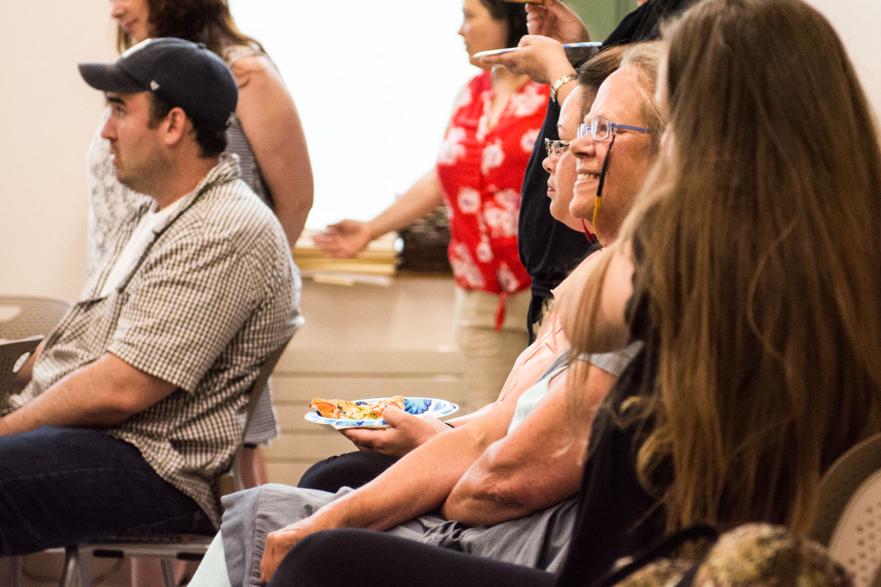 As criminal justice reform gains momentum throughout the country, there has been increased demand for municipalities to provide ways to avoid incarceration, particularly in liberal strongholds such as Tompkins County. 
Opportunities, Alternatives and Resources (OAR) of Tompkins County is the latest organization to answer the call with the implementation of its College Initiative Upstate program. CIU is designed to help those with criminal records re-enter society via education, seeking to smooth the transition from inmate to freedom by guiding participants through the college application process and providing preparatory classes, among other things. 
Prior to students leaving jail, they can request meetings with academic counselors and have weekly college prep sessions through CIU while after they are released, the program helps them access grants and funding that would help them afford higher education, more academic and application counseling and even Chromebook laptops for students who need them. 
College Initiative Upstate will be modeled after its predecessor, which Benay Rubenstein founded in New York City 15 years ago. At a meeting to celebrate the first CIU class, which contains 10 people, Rubenstein said she knew the road to that point in each of their lives may have been difficult but she thanked them for taking the essential first action of showing up for the orientation session. Rubenstein will serve as the director for this Upstate incarnation of the College Initiative.
"I don't believe that your story is only your story, it's a story of time and place," she said. "There is no one in this room, I believe, who walked a straight line into this room. Am I wrong?"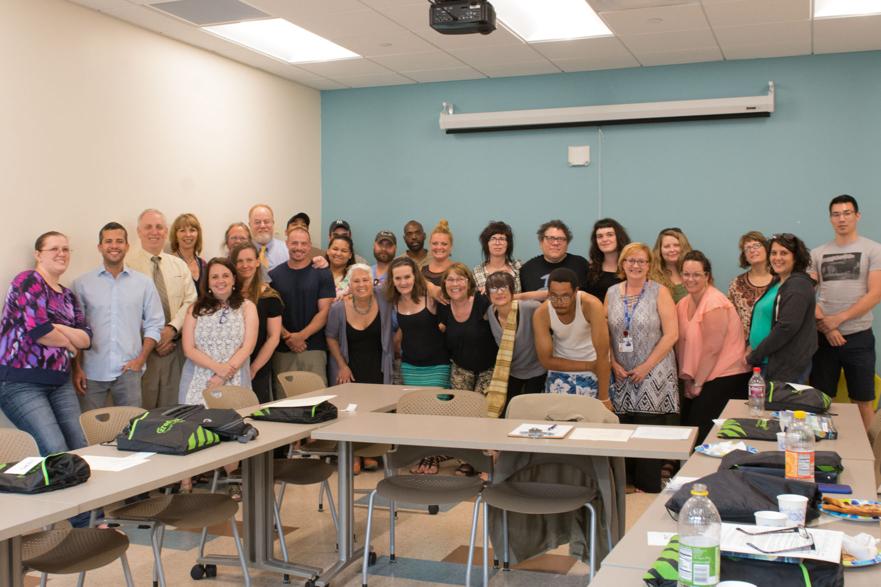 The room's nervous laughter confirmed that she was not. 
OAR lists on their website that despite Tompkins County's generally moderate incarceration methods (while the country's incarceration rate has skyrocketed during the last few decades, Tompkins' has remained relatively steady) inequities persist in the jailed populations. The goal, as stated there, is "to create pathways from jail to and through the college for court-involved and formerly incarcerated residents of Tompkins County."
Lucas Hahn is one of the beneficiaries of that mission already. He addressed the class members with his own experiences, having spent time in Tompkins County Jail after picking up a drug charge in 2013 and finding himself a bit aimless before connecting with CIU about a year ago. 
"Being a felon anywhere is difficult, but especially in applying to school," he said, thanking Rubenstein specifically for her assistance. Hahn plans on continuing his computer science education elsewhere after his time at Tompkins Cortland Community College. "They've provided me with scholarships for both semesters helping me with my books, and helped me again tremendously in finding where I want to go for a four-year school."
Hahn is now applying to Brooklyn College in New York City, and credits the program with helping him realize and attain that next step in his life. The numbers seem to reinforce CIU's thesis that education can be a true agent of change for those behind bars or newly released: a study published last year by the RAND Corporation stated that people are up to 43 percent less likely to end up back in custody after they've been enrolled in virtually any education program while in prison or jail. Plus RAND alleges a financial benefit for the community, as every dollar invested in correctional education, as they call it, saves almost five dollars in reincarceration costs over three years.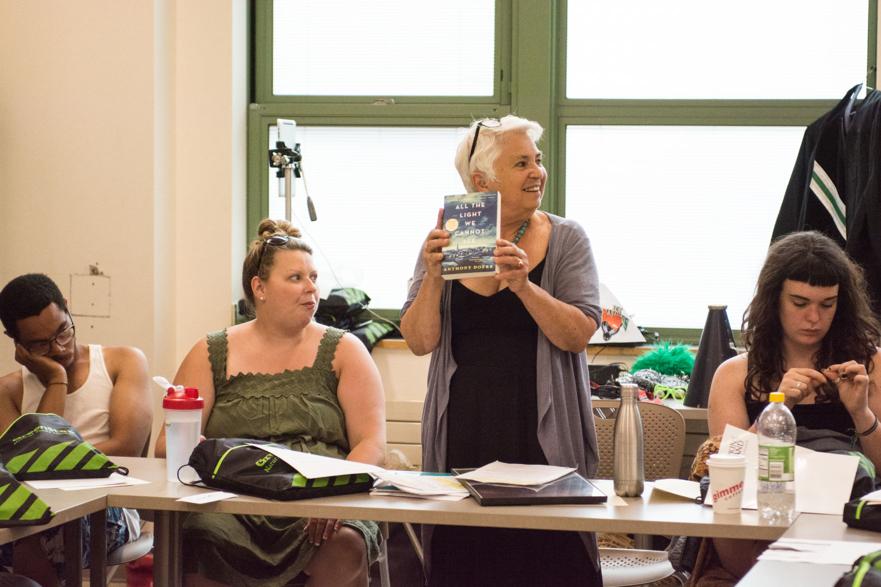 CIU does appear to have one important ally who will prove crucial to its future success: the law enforcement system it wants to reform, at least in Tompkins County. Judge Rick Wallace, who serves on the Ithaca city bench, also addressed the group, expressing support for their mission on behalf of himself and fellow Ithaca judge Scott Miller. He said the two judges had already started integrating the program into their decision-making process, listing participation in a CIU orientation as an acceptable substitute for probation, community service or even incarceration in pre-trial screening. 
"We really believe strongly in the value of this program, and we are glad to be participating in it," Wallace said.