The Advocacy Center (AC) has provided support, advocacy and education for survivors of domestic violence since 1977, survivors of child sexual abuse since 1982, and survivors of adult sexual assault since 2003. In 2013 Joanne Farbman, the organization's executive director of 25 years, retired. The center moved locations, launched a new volunteer education program, continued to see decreases in government funding, and still served over 1,400 local men, women and children who needed their help. 
New executive director Heather Campbell spoke about the center's mission to change the culture of violence and victim-blaming surrounding domestic and sexual violence through victim advocacy and educating bystanders to intervene. "We have two parts to our mission," said Campbell. "The first is to provide critical services to victims of abuse and that's absolutely the bedrock of what we do. But we have a second, equally important part of our mission, which is creating change through education: changing the knowledge and attitudes of people in our community that allow abuse to continue."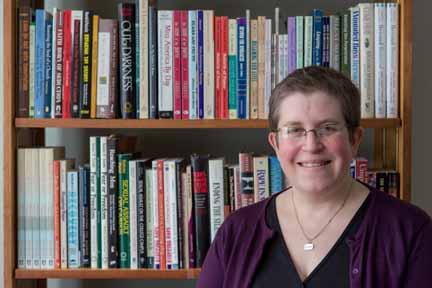 Among the critical services the AC provides are legal advocacy, such as assisting with orders of protection, support at court proceedings or social services, and accompaniment to law enforcement; medical advocacy through the Sexual Assault Nurse Examiner program at Cayuga Medical Center; crisis intervention through their 24 hour hotline; safety planning; shelter at a confidential safe house; emotional support in the form of counseling, case management, therapy services and referrals, and support and empowerment groups; and assistance with applying for NYS Crime Victims Board compensation.
Although Campbell is new to the position she is not new to the center. "I spent 12 years as our education director, and so I spent a lot of time going out and speaking with people about domestic and sexual violence," said Campbell. "People are often really shocked when they find out we serve over 1,400 victims of domestic and sexual violence in any given year. Those are local people, local children, local teens and local adults who experience trauma. We know this is just the tip of the iceberg, those are just the people that reach out to us, and we know there's so much more need out there."
So what does the whole iceberg look like? The Centers for Disease Control and Prevention (CDC) report that nearly one in five women and one in 71 men experience rape at some time in their lives, and "More than 3 million referrals of child maltreatment are received by state and local agencies each year—that's nearly six referrals every minute." In 2010, the National Intimate Partner and Sexual Violence Survey, conducted by the CDC, found that one in four women have been the victims of severe physical violence by an intimate partner, while one in seven men have experienced the same. 
Campbell explained that one aspect of her new role is to educate the public about the services the center provides. "There are so many barriers to people reaching out for services," she said, "so we try to get the word out that the services are here, they're free, and people can call anonymously."
According to current education director Tiffany Greco, the assumption that the AC will try to convince victims of domestic violence to leave their partner is a significant barrier to victims reaching out for services. "We don't try to convince people to leave their partners," Greco said. "That's not our role. We're here to offer the support and resources to help victims find safety, whether that's with their partner or not." Greco explained that most victims of domestic violence do not leave their abusers for many reasons, including love, safety concerns, children, or a lack of resources. But whatever their reason for staying, the AC offers them the support and resources to navigate the situation in ways that work for the them.
"If I'm at a cocktail party and someone asks me what I do for a living, usually they respond: 'Oh my gosh, how do you do what you do? It's so hard.' And it's true, What we do is hard," said Campbell. "We work with people who are afraid and in danger, people who have been hurt in really profound ways. I see what we do as hopeful; creating change in people's lives is a very hopeful thing. But the education part of our mission is the most hopeful part of our work."
The AC works in a variety of capacities in middle schools and high schools, providing workshops, educating teachers and guidance counselors in identifying signs of abuse, and providing support to child victims of domestic or sexual violence. The center not only has an educational presence in every school in Tompkins County, but assists victims in every school as well. 
According to Campbell, research shows that youth attitudes regarding violence continue to glorify violence and perpetuate victim blaming. "Our culture supports victim blaming and not accountability for people who are abusing their intimate partners or sexually abusing or raping other people. So our work with youth is critical and is really still a little radical," Campbell said. "We're looking at how we change the way people think about these things. We have a youth educator who goes into middle schools and high schools and talks directly with youth about healthy relationships and unhealthy relationships, about sexual boundaries and consent."
On college campuses AC educators have been utilizing a research-based program called "Bringing in the Bystander," that focuses on sexual violence and rape prevention. Unlike most efforts to change the culture around domestic and sexual violence by educating victims or perpetrators, the concept of bystander intervention calls attention to the fact that most people are bystanders to sexual violence and as such have the ability to make a difference. "The program educates people about what they can do as bystanders to interrupt and prevent sexual violence. In the post-tests we find a decrease in victim blaming, an increase in acceptance of offender accountability and an increased willingness to take bystander action, and that's what we want to see," said Campbell.
But, according to Campbell, classroom education is only one element of changing cultural perceptions of violence. "When we look at how we create change, we understand that we have to work on all levels. On college campuses that means working on policy, working in classrooms, working with student groups, and working with the faculty and staff who help students when there has been a report of sexual violence. We're involved in RA trainings, and we work with student activists in different clubs and organizations on campus to sponsor workshops and events and to support the work they're doing to organize on campus."
In her time at the AC, Campbell has seen a rise in local youth groups dedicated to talking to their peers about gender-based violence, domestic violence, and sexual violence. "There's a group at Trumansburg called Femtastic! They organized themselves and then came to us and said 'Hey, we want to talk about this, can you help us?' The fact that it is a youth-driven group makes them effective in a very special way," said Campbell. "They've been meeting for four years. They have around 40 members, both young women and young men, and they're doing a ton of stuff in Trumansburg. They hold community and school events, and they participated in the Take Back the Night march and rally. This year we helped them secure a grant to expand Femtastic! clubs into other local high schools. The model they've created has been really sustainable, so we're helping connect them with other resources."
Outside of schools the AC is working to educate bystanders in the community through the newly launched "Enough Abuse" campaign. "The Advocacy Center [in Tompkins County] was selected as one of three counties in New York State to pilot the Enough Abuse Campaign," said Greco. "The CDC called the campaign 'a trailblazing effort to prevent child sexual abuse by building a movement of concerned citizens, community by community.'" 
"We've trained 19 people who are going to partner with us to train adults in this community," said Campbell. "They'll be trained on how to identify and interrupt childhood sexual abuse. This is so critical, because the work we do with kids to talk about boundaries and different kinds of touching and empowering them with tools to be able to say 'No' and tell, that's all really important, but ultimately adults have to be responsible for the safety of children.
"There's only so much we can do through educationstaff, only so many programs we can run," continued Campbell. "With this model our hope and goal is that over the next couple of years we're really going to saturate the community by talking to Rotary Clubs, PTAs, people's bowling nights and church groups. We're empowering people to identify when something is not OK and teaching them about what they can do to keep kids safe."
According to Campbell, it's common, after a disclosure of abuse, to hear from people who say they saw something one time or another but didn't know what to do and so said nothing. "When you look at the Sandusky case at Penn State, there were so many bystanders who saw something and some of them saw things that were huge red flags, but because they were unsure and there was a taboo, or there was a supervision relationship involved, they didn't say anything. We want that not to happen in our community. So we're empowering people to see those red flags that an adult is not safe with children and teaching them what to do next."
Most of the 19 volunteers trained by the AC are already involved in youth work in the community, including folks from the district attorney's office, the county attorney's office, law enforcement investigators, Child Protective Services, the Ithaca Youth Bureau, and the Ithaca City School District. "It's a bit of a who's who of people who are involved with child safety in our community," said Campbell.
At the same time as the AC is launching new programs, their budget has decreased steadily since 2008 due to cuts in government spending. "This economy has been really difficult for non-profits. Since 2008 we've seen steady shrinking of government funding, which is the largest source of our funding," explained Campbell. "We've had to cut 2.5 staff positions at the same time as we've seen client numbers increase. We've done all that we can to become more efficient and meet the needs of our clients. We've had an eight to ten percent decrease in our budget every year since 2011. If we're not able to raise the local money we need, we end up with holes in our budget, and we've already made all the cuts in our budget that we can without impacting core services."
This year the AC is looking to raise a total of $85,000 locally through fundraisers, such as the upcoming Actors Workshop of Ithaca (AWI) gala event at the Hangar Theatre, sponsored by Madeline's Restaurant, Nail Candy, Agava, and Avanti. For the second year in a row the AWI will perform the Nora and Delia Ephron play, Love, Loss and What I Wore, as a benefit show for a local non-profit organization.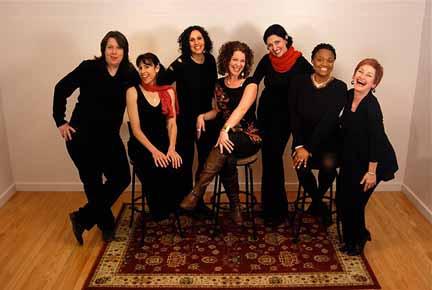 "Unfortunately violence against women and physical and emotional abuse is incredibly prevalent," said AWI Director Eliza VanCort. "I haven't met a single woman who hasn't been affected by it in some way. Everyone knows someone who has been impacted by domestic or sexual violence. One of the reasons we decided to work with the Advocacy Center is because unfortunately people don't like to talk about this issue, and in order for any organization to raise money there needs to be conversation. I wanted to give back to them for all of the wonderful work they do in the community."
All proceeds from the gala—which takes place Saturday, March 1 at the Hangar Theatre and features a cash bar before the show and free savory and sweet treats provided by Agava following the show—will go to the AC. "At $22 a ticket, it's the cheapest gala you'll ever go to," said VanCort. "It was important for us that people who want to contribute in this fun sort of way would be able to come. It's a fun, upbeat play. Every woman will identify with one of the monologues. Some of them will make you cry, some will make you laugh, and everyone will enjoy the show."
According to Campbell, community commitments to fundraising, such as the AWI's gala, are particularly important to the AC. "There are some specific challenges to us around fundraising. There's still a taboo around talking about domestic and sexual violence. It makes people uncomfortable," said Campbell. "It's one of those things that people would rather not think about, so it can be challenging to fundraise in that climate. This is a really wonderful community collaboration, not just with the Actors Workshop but with the Hangar Theatre as well. The actors are really amazing community activists in their own right who have donated their time to this—there are all kinds of layers of community involved in the gala." •
For tickets and more information about the gala visit actorsworkshop.biz/love-loss. For information on the Advocacy Center, including volunteer opportunities and support services go to theadvocacycenter.org.
If you are experiencing domestic or sexual violence or suspect someone you know is being abused, the Advocacy Center has counselors and advocates available 24 hours a day, seven days a week, for free and confidential help. The 24-hour hotline number is 607-277-5000.