Local friends of Bob Stein poured into the Van Etten VFW Post 8139 Aug. 24 to wish the veteran, former train conductor, father of three and beloved member of the community a happy 99th birthday. 
Originally from New Alexandria, PA, Stein moved to Van Etten to be close to family in 1988 and wasted no time making friends and establishing Van Etten as his new home. He joined Christ the King Fellowship (a Presbyterian church in Spencer), became a member of the VFW and joined the local Masons and Shriners.
Though Stein does not get the chance to leave his house as often as he used to, he has no shortage of people willing to come to him. 
"I like to go to his house and visit with him," said Bonnie Matthews. "He always wants you to come in and talk."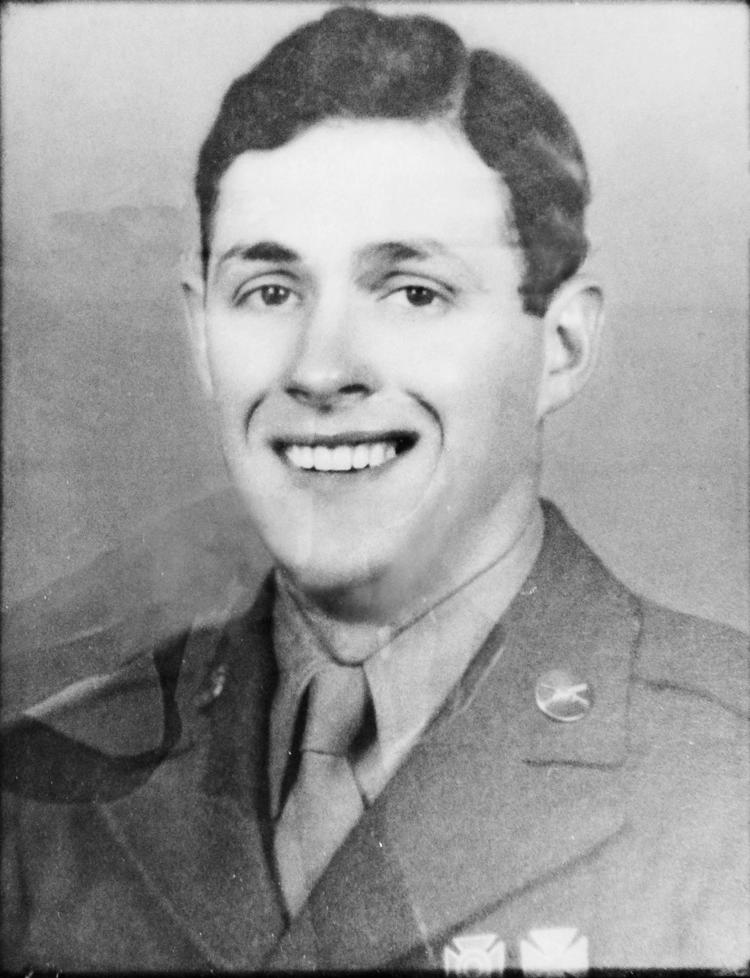 "He is the kind of person you enjoy sitting down and talking to," said Kermit Bossard, who has known Stein for 40 years. "He's a very, very honest person who cares about people, enjoys life, and enjoys people." 
As Stein greeted his guests, his gift of gab was obvious. He remembers his childhood vividly—he was the oldest of 11 children—and tells funny, poignant stories at the drop of a hat. 
He thanked nearly every guest for something they have done for him in the past. He's also thankful for the VFW. 
"It's amazing how much the VFW does for you," he said.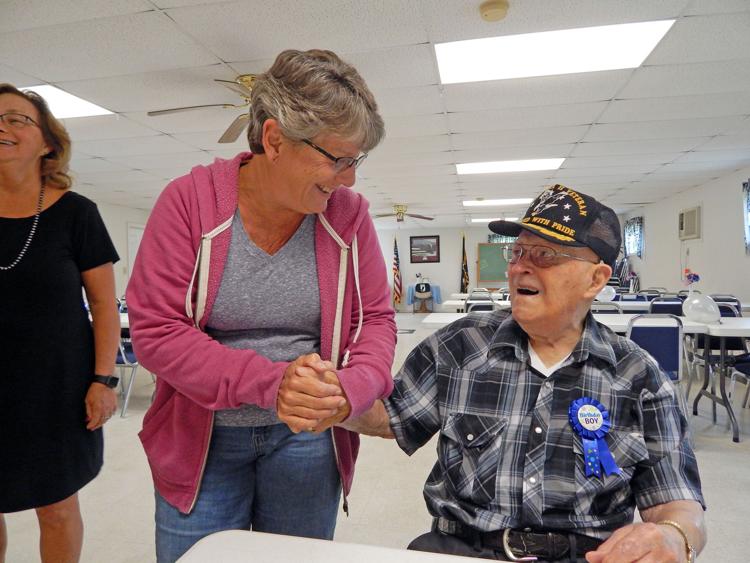 Photographs of Stein's family were displayed at the party, along with a few photographs of Stein throughout his life. One portrait showed Stein as a young man in his Army uniform. 
Stein served in the United States Army for about two years and is proud to say he served under General George S. Patton. He was promoted to Sergeant and was present in the courtroom during the Nuremberg Trials in Germany. 
Stein said the one and only beer he ever had was while he was stationed in Germany. He never smoked, either, except back when cigarettes were 10 cents a pack, and he credits not drinking or smoking to his health and longevity.
After his time in the Army, Stein resided in Freeport, PA, while working for 40 years as a freight conductor on the railroad. With a grin, he pointed out that he has now been retired 41 years—his retirement has finally outlived his four-decade career.
Stein grew up on his family's 152-acre farm with his mother, father and 11 siblings. "It was great," Stein said of being part of a large family. "The sad part is, I only have one brother and one sister left." He still stays in contact with his siblings, who are 86 and 93, and had a small reunion with them just two weekends before his birthday. 
Life was not easy for the family, especially after Stein's father passed away when Stein was in the ninth grade. He dropped out of school to work on the farm, which had 40 dairy cows, hayfields and orchards. 
Despite the hardships, or perhaps because of them, Stein grew up to be someone his many friends could count on. For that he was celebrated.
"He is the sort of person," said Carol Brossard, "that if anybody was in any sort of trouble, he would help."