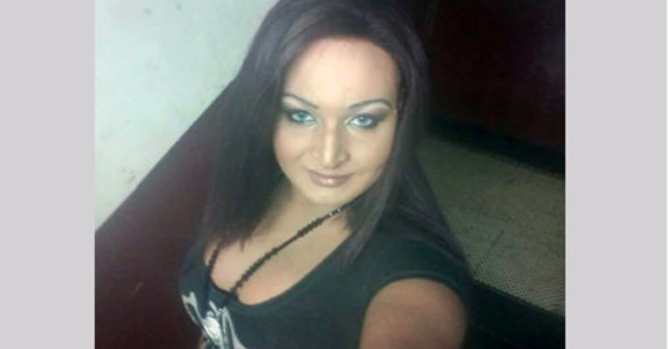 On a cloudless Friday morning in March, a convicted murderer was sentenced to 25 years to life in prison.
The crime of which he was accused and confessed, which ended the life of a young woman named Josie Berrios, brings closure to a case that horrified both the local community and that of the entire LGBTQ+ community, which highlighted the case as a tragic example of domestic violence against the backdrop of a national epidemic of violence against transgender women of color. A candle-lit vigil in memory of her life drew hundreds to the Ithaca Commons and, nationwide, headlines were written as Berrios joined one of the nation's sorriest statistics as, at the time of her death, she was the 13th reported transgender woman of color to be murdered in the United States. But, as one of the founders of Ithaca drag troupe The House of Merlot and an active advocate for youth in the local LGBTQ+ community, Berrios was more than a statistic, made evident by the line of three-dozen or so who, 30 minutes to sentencing, lined up out of the door of the Tompkins County Courthouse, or those hundreds to line the streets that dreary, candle-lit night on the Commons nine months ago. One by one, her family and friends spoke their hearts, sharing stories of how she changed their lives, how much she was their strength and how, in the worst times, helped pull people out of darkness.
Many people knew Berrios and knew her well. The public prosecutor leading the case, Andrew Bonavia, even had his own memories, remembering her role as a courageous and confident witness who testified in a case for her friend – the sole person to do so.
"She truly was a light in this community," Bonavia said in his statements on Friday. "But as her light goes out, we need to shine a light on her killer, Michael Davis, as well."
The crimes Davis committed were horrific and, despite his troubled past, Bonavia – and the judge – agreed not to let his alleged mental illness and the failings of society around him to serve as a way to rationalize the life he had taken away. He would be sentenced to the maximum allowable sentence, Judge John C. Rowley said, to serve as another example that those who inflict such pain on others.
Some of us would find themselves content to let the story end there. Some will never know Josie Berrios beyond the headlines and dispatches from the county courtroom, will never know the depth of a woman whose life has veered into the symbology of some larger movement. But her story, and her persistent influence on those in the Ithaca community, is a story worth telling and one her killer did not end that night in June.
***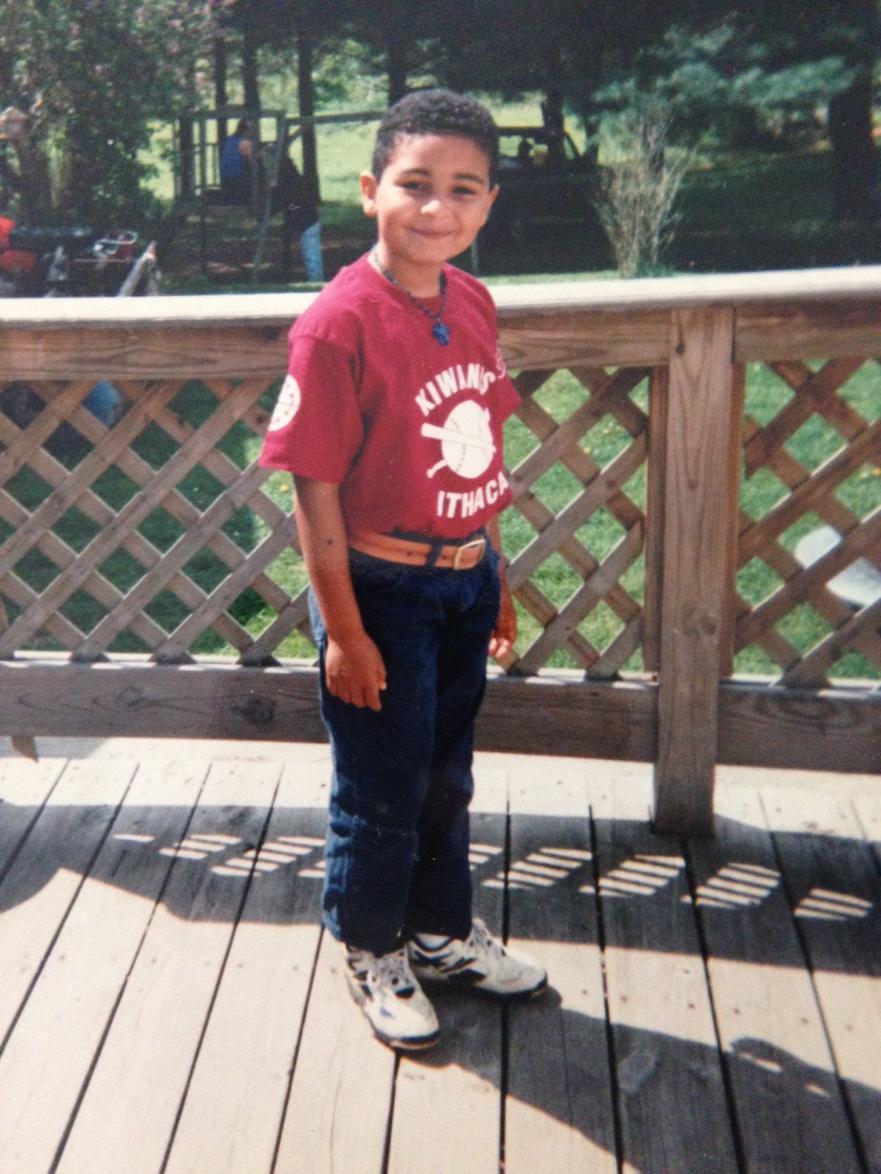 She was always the type to stand out but, even from a young age, one knew there was something different about Josie Berrios.
Taken into the Ellis Hollow home of her aunt and uncle at the age of four in the early '90s, Judy and Marlon – just kids themselves at 20 and 21-years old respectively – knew they had a unique child on their hands.
"I don't think there's one picture where Jo wasn't not smiling," recalls Judy. "Jo was just this creative kid, very crafty."
Flip-flopping between Caroline and Enfield Elementary Schools, Josie – then known as Joezaya – had a difficult adolescence. (Editor's Note: Best practice typically dictates that in the case of transgender individuals, it is best practice to not mention "dead" names and to treat them as the gender with which they identify as, some commentators have noted, the societal implications of portraying trans women as "former men" has contributed to continuing violence against trans women. In this sense, the narrative of Josie's family learning to accept a son transitioning to who she was – a woman – has brought us to deem the one-time use of the "dead name" and "he/his" pronouns, in this context, as appropriate to the story.)
Attending kindergarten in the early '90s, he was picked on for a love of dolls, and when playing house would often be the subject of teasing by the other students. The young Josie  would often steal half-sister Angelica's Barbies, Judy remembers, and even at the dinner table, something as simple as a napkin and a pencil could be turned into a twirling ballet dancer, gracefully spinning pirouettes around the salt and pepper shaker.
"It wasn't really as cool as it was now to people, to 'be politically correct' and let the kids be who they want to be," Judy said. "That wasn't like that back then. It was more about boys wearing blue and playing with trucks, because that's what boys do."
Josie, then, was a unique for a lot of children at those schools and, even entering the Alternative Community School in the 7th grade, still took some getting used to. Because within the physical body of that little boy was a young girl, yearning for the chance to be her true self.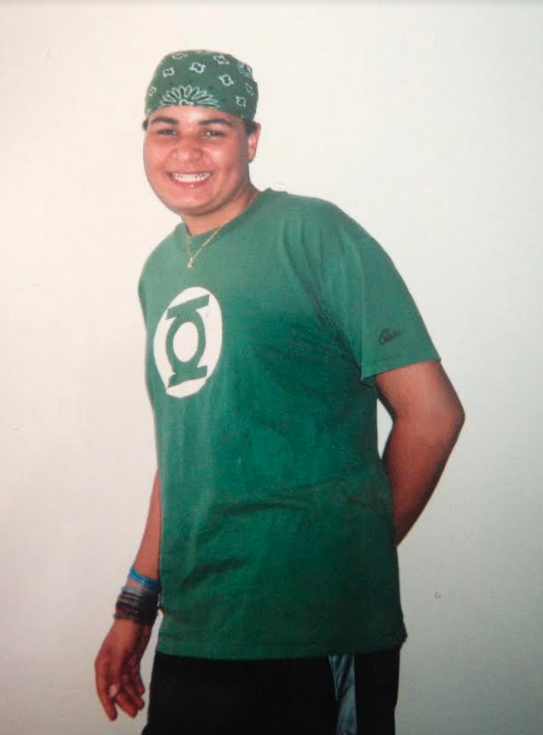 "Josie was very hurt, from a lot of different angles," said Angelica. 
In the mid-1990s, the openness of  identity – identifying as a girl in all ways – was still taboo, and though supportive, the family at first struggled with the concept. While a student at ACS, they – working with the parents and teachers there – made an effort to include Josie in activities at the school.  But they still felt something was wrong. A hole in his heart left from a topsy-turvy childhood, both Judy and Marlon assumed Josie's behavior – the wearing of women's clothing, the attraction to dolls – were a result of some psychological trauma, rather than her attempt at expressing her true self. Elsewhere, there were tensions and challenges at home, and the family sought help through counseling. It was decided that Job Corps, a career technical training and education program through the United States Department of Labor for young people, was a solution worth exploring.
"There's a part of me that will never know whether or not I did the right or the wrong thing in the moment," said Judy, "but I think Job Corps gave her the moment to decide to be herself and start to dress like a woman. That was when she started wearing her hair very long, and there were parties there where she and her girlfriends there would help get each other ready. It was there, she didn't have this obligation to her family and it actually could have been a good thing for her, even though Job Corps is a pretty tough place."
When she came home from Job Corps around her 18th birthday, Josie  had fully begun to embrace herself as a woman, and the family began the process of coming around to the idea that the child they had raised was Josie now. This challenge, explained Maureen Kelly, the Vice President for Programming & Communications at Planned Parenthood of the Southern Finger Lakes, is a common experience for parents and siblings, where family members need to work through reconciling the difference between who a person truly is and the image they'd held of them for their whole lives. Kelly recalled how, in the challenging times, Judy initially created the space to allow Josie to be Josie and, as they both grew, that space just got bigger and bigger.
It took Josie's persistence, the family's patience, and a moment of revelation to understand who Josie was and fully embrace her.
"I had mentioned something to her at one point about being gay," said Judy. "And she lashed out at me, and said 'I'm not gay – I'm a woman.' It was then where I understood. It was a hell of a thing to get my immediate family – my husband, my sister and my youngest son – to start getting on board with the idea… It was a big deal if you bought her a Barbie back then. It's not so forced on young people today. As a family, we knew she was hurt as a child, and we were looking at that as whether or not it was okay to let her do this, or if there was some sort of psychological background we needed to address."
"It was easy for me," her half-sister Angelica, who was about 15 at the time, said. "She was always acting like a girl, so I figured you might as well call her that. And hey, I always wanted a sister."
***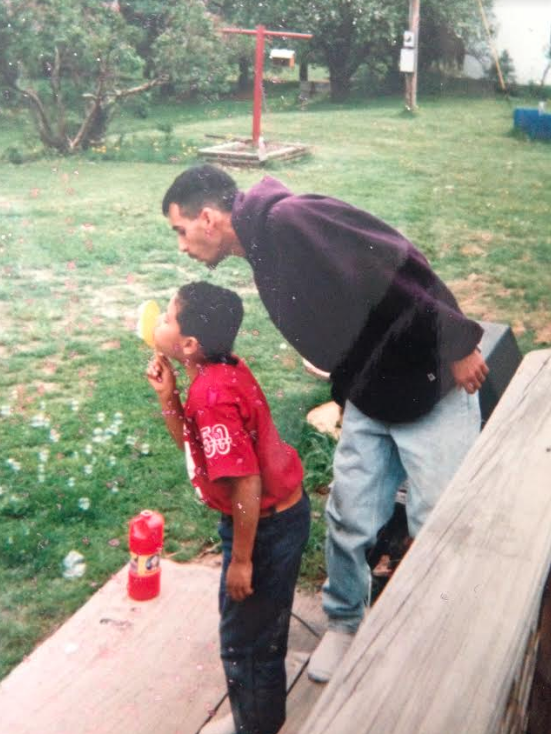 It wasn't until Josie's memorial service where Judy was pulled into her world and realized how valuable a role Josie Berrios played in so many people's lives. Something of an aunt to the LGBTQ+ community in Ithaca ("You couldn't walk a block without getting stopped at least three times," Angelica remembers) Josie had everyone's back in ways case managers couldn't – a constant and vital pillar in people's lives that went far beyond institutional support. She was "fierce," her family recalls, her strength of personality sometimes leading her to knock heads with management at her workplaces. But she also had a sort of magnetism about her, made evident through her ability to pull together these splintered groups that, under any other circumstances, may never been linked together.
"We will never fill her shoes," said Judy. "There are lots of great people in the community doing great work all the time but… she just had this completely open and generous spirit. She had lived the hurt and she held that, and was able to use it in a way to connect with people others couldn't."
Her connections and committed personality lended itself to her selfless approach to life – Josie would often go beyond the call most others would, willing to lend kids having issues with their parents an ear to listen, a meal or a lead on a job, even a safe place to stay. At her memorial service, the family heard numerous stories of how Josie had been there to watch over so many young adults in the community, offering them a place to regroup and, when the time came, call their parents. But she was also an ally for so many people just like her, people seeking to understand and embrace their true selves and, when the time came, walk with them on their journey. But while she filled a void for so many lacking support in the ways she experienced, she found herself forever seeking something she never could find for herself.
"She filled her life with all these men who didn't deserve her, because that's who she thought she deserved," said Angelica. "She saw herself as someone broken who needed to be fixed, when she never needed to be fixed. She just needed to love herself the way everyone else did. She took her pain, and made herself into a soldier, because she didn't want to feel that pain anymore."
Josie Berrios had a lot of life left to live. When Angelica was pregnant with her daughter last year, Josie was the first person she told, filling her with the pride of soon becoming an aunt and having an active role in that child's life. She hoped for a future for herself as well, one where that sense of longing and emptiness, whatever the solution might be, went filled. Because of the actions of Michael Davis, the only knowledge of the child's aunt will now come only with the photographs and memories they share with her; results of their best efforts to encapsulate and immortalize a personality that could not be bound by names, labels or the world's expectations for her.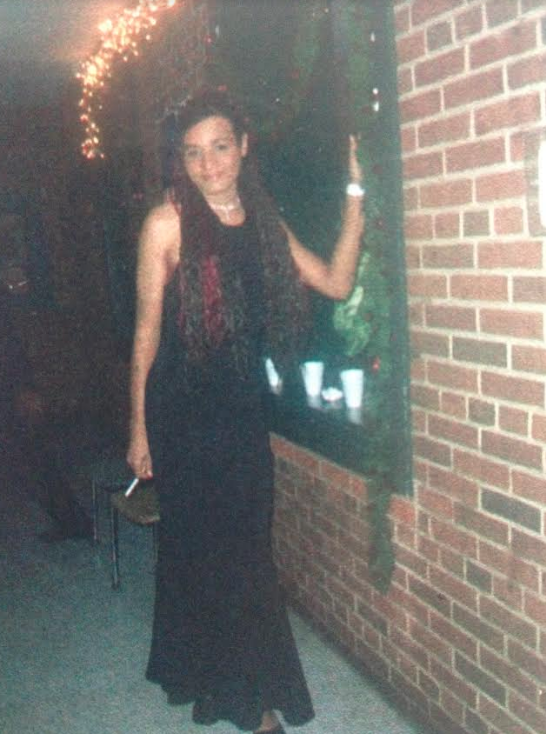 But Josie Berrios' spirit is one of those rare souls that has a way of sticking around. Her character persists in everyone who's heard her laugh, her voice and attitude echoing in their memory. Her example left an impression on so many to be a better human being and, even in the enthusiasm and smile of Angelica's daughter, you can still see traces of Josie. She had a way of leaving trails after all – dirty socks or good impressions – that had a way of holding on long after she'd gone. To carry on her memory, the family is looking into designating an entire month – June – into "June for Josie," a month of awareness and a reminder for people to love themselves and others in ways that may not have been apparent and, in her memory, they want to turn her intentions for the world she wanted to create into tangible action.
"There's been a lot taken from us," said Judy. "But there's a lot that's been given to us as well. This community has been so amazing. My own spirituality has been a true gift, because her spirit was really strong. She sends us messages all the time, and I'd like her to continue to live on."
"Josie was wanted. She was wanted in our life, and her family and her friends wanted her. Michael Davis decided for all of us that she was not."
In that courtroom on Friday morning, Judy poured their family's story out of her, from the time Josie was adopted to all their strife as a family. She painted a rich portrait of a life selflessly-lived and well-intentioned, one of struggle and reward, of frustration and laughter. She laid out what they lost, and what was taken away from them: Their dining room table would have one seat empty. Their home would be a little quieter. They would miss her messes and her jokes, her smile and neon-colored wigs, her advice and her sass. Josie Berrios' story was one any of us who have ever felt alone or misunderstood could understand, her example our idea of what the ideal would appear to be. She was a sister, a cousin, a daughter, a niece, a granddaughter, a lover and in finding herself, she helped so many find the love and self-acceptance for themselves that they otherwise, would have struggled to find on their own.
"She had such an effect on people and so many people looked up to her," her mother said. "She was just this inspiration to people. In the world, she showed up for people who really needed an ear and would pick them up when they were really in the dark."
That's a memory no man will ever tear from the fabric of the community.