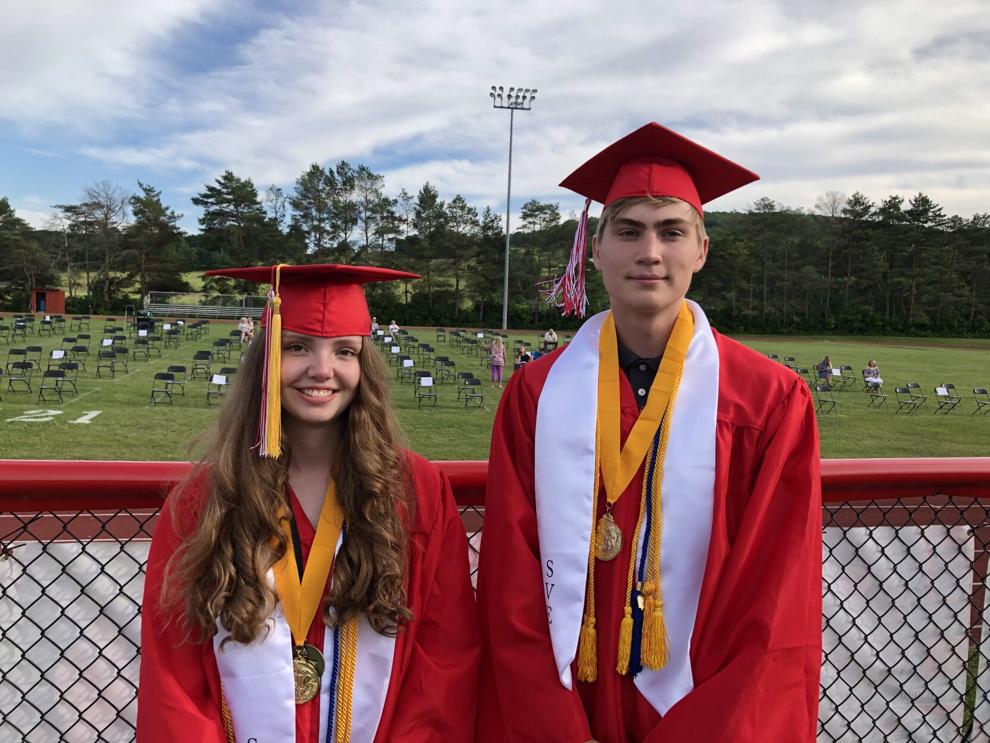 Valedictorian Cassidy Evans
Spencer Van Etten's valedictorian of the Class of 2021 is Cassidy Evans, daughter of Shelley and Ernest Evans. She lives in Van Etten and has worked hard to earn that class rank of number one out of 75 students, as she earned a GPA of 101.86. 
She also earned an Advanced Regents Diploma and simultaneous Associates Degree in Liberal Arts at Tompkins Cortland Community College, quite a feat. That means she will enter college as a junior, saving herself two years of college tuition. She also won the Bausch and Lomb Honorary Science Award in grade 11 as well as the Rensselaer Medal Award. She earned a C-Pass every single marking period during high school, not missing even one. She is well-liked by her peers, who elected her as sophomore class secretary, junior class vice president, and senior class treasurer in those three years. She was elected to the National Honor Society in grades 11 and 12 and also served as secretary of National Honor Society as a senior.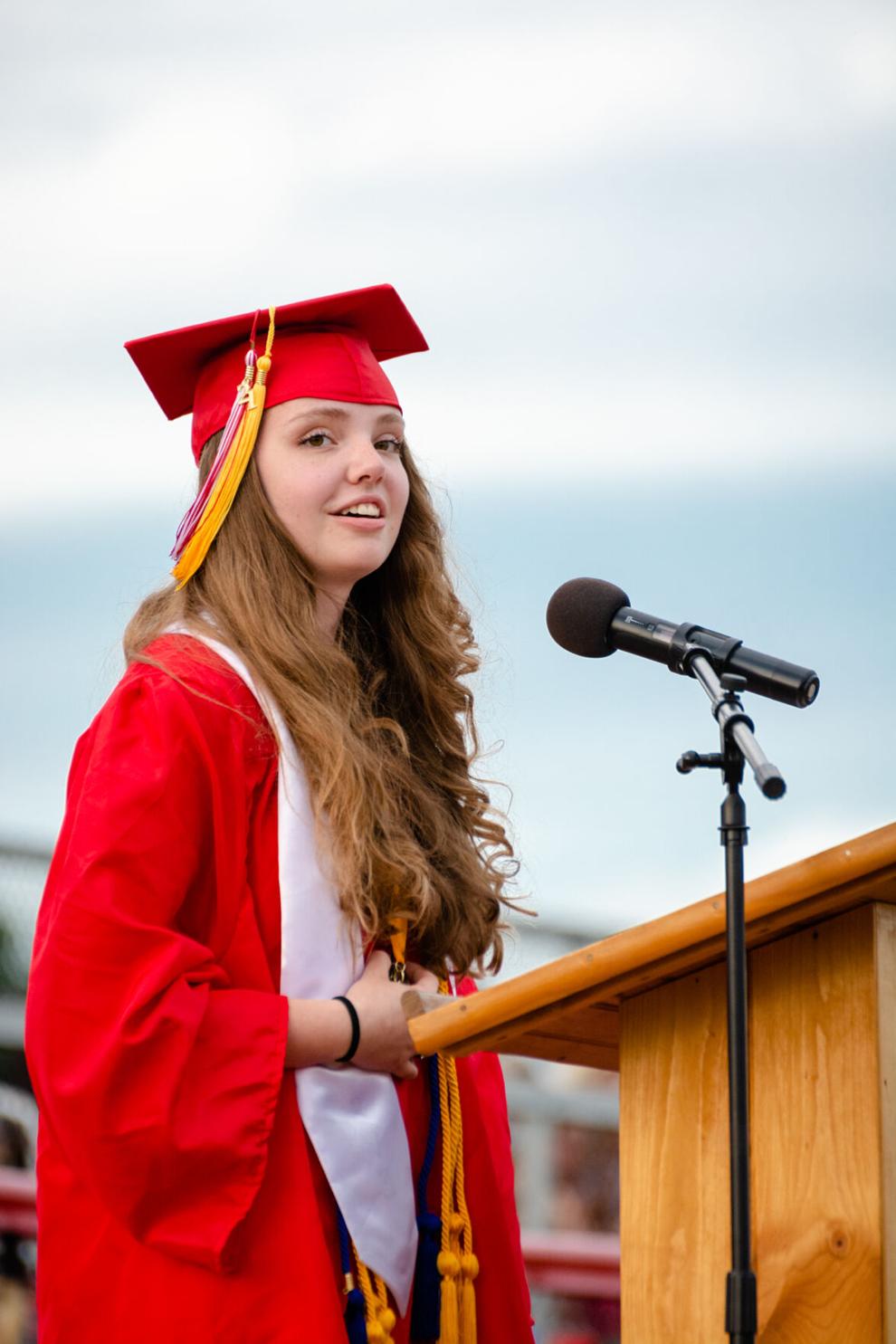 Evans has played various sports, from basketball to volleyball, but she particularly likes music. She participated in All County, Area All State, NYSMAA, and was able to share a huge opportunity for a summer program in Europe called American Music Abroad (the Red tour) after her sophomore year, where she played flute in the Red Tour's band. Her musical talents were highlighted when she played Susan in the musical "Title of Show" as a senior. 
Evans has a special heart for community service. As a Guthrie VolunTEEN from 2017 to the present, she clocked 232 hours and 35 minutes. It is a volunteer program for teenagers at Guthrie hospital where she transported equipment and files and had some patient and visitor interaction. Beginning at grade six through her junior year she volunteered at VFW Post 8139, helping with Chinese auctions and serving chicken barbecues. She liked keeping the statistics books for SVEYA basketball. She also has made a point of helping out some elderly neighbors, especially for them this most recent winter. 
Evans is very responsible and has been a reliable pet sitter for the last few years. She also has done farm chores and baby sat for younger kids. Last but not least she worked as an intern to the Chemung County Attorney. As an intern for the Chemung County Attorney she read a lot of contracts and looked over some of the cases. 
As for her future plans, Evans will go to Binghamton University in the fall for their pre-med program with a minor in music. She plans to either become a physician or do some type of medical research or both, and play music or give private flute lessons on the side. 
Salutatorian Matthew Byrne
The SVE Class of 2021's Salutatorian is Byrnehew Byrne, son of Pat and Ingrid Byrne. Math and science were two strengths during Byrne's entire high school career, which led him to select the University of Buffalo to study Civil Engineering for his college career. He graduated with Advanced Designation, a High Honors graduate, with over 95.00 GPA; he was a member of National Honor Society, and achieved Mastery in both Math and Science. 
Byrne also won four scholarships focused on excellence in science and/or math, or social studies. The Richard Wells Math Award went to Byrne; he won the Nicholas & Vivian Marchase Award in Science/or Math for doing well on the Regents. He won a NYS 2021 Scholarship, and he also won a scholarship created by Neil & Helen Riker for excellence in Social Studies. Despite his affinity for math and science, Byrne is the well-rounded student. He won an additional award, the Toini Pasto Stanat Award, to honor her memory and to recognize students who excel in creative and imaginative writing.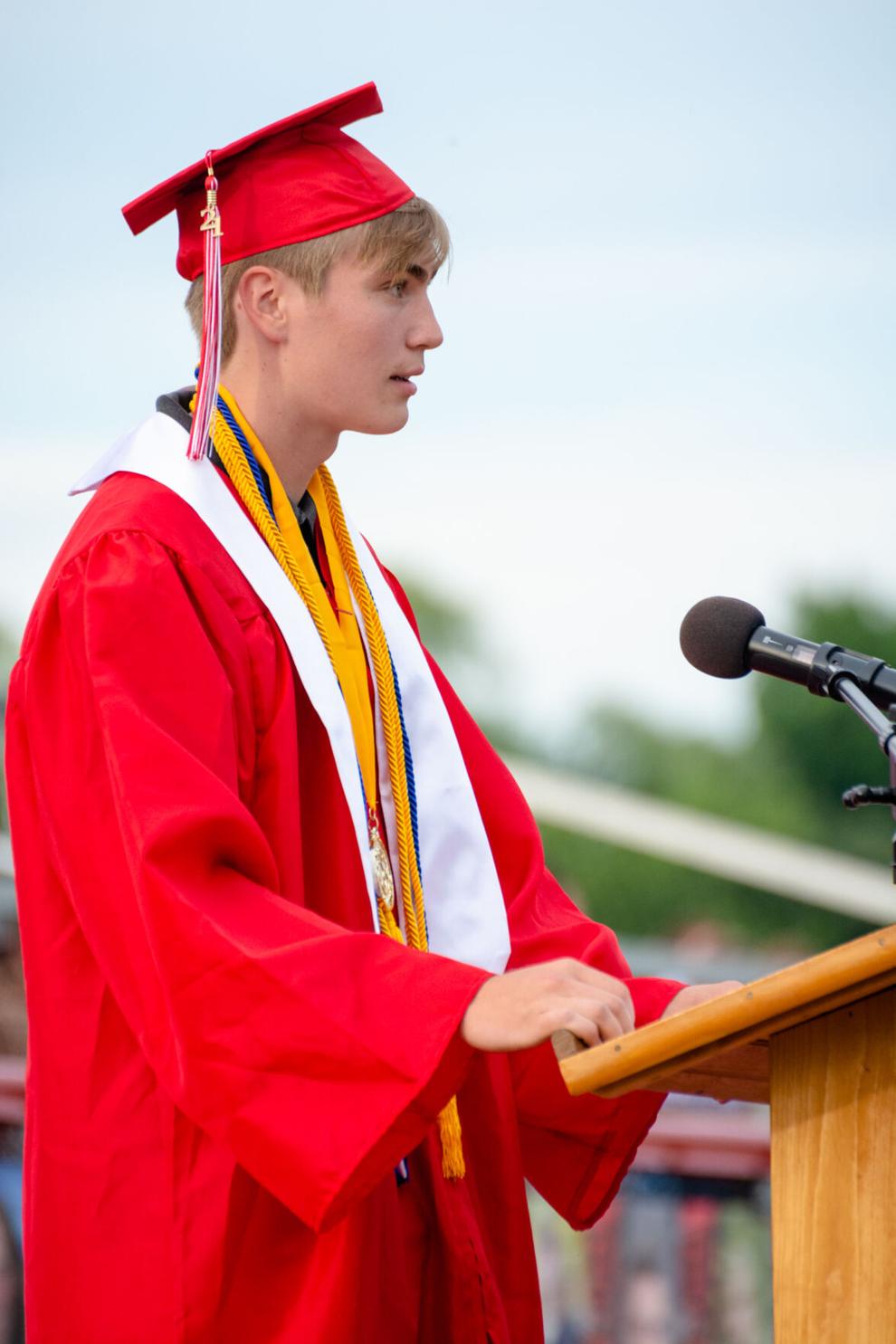 Byrne found that he particularly enjoyed traveling and widening his horizons as he traveled extensively. The summer before Byrne's ninth grade and transition to the high school, he was a People to People Student Ambassador. He traveled through Scotland, Ireland, Wales, and England. One experience he particularly enjoyed was digging peat in Ireland. The peat was allocated to help people to heat their homes in the coming winter, which Byrne felt was a useful community service. 
Identifying a place where community service during the pandemic was welcome, given the pandemic regulations, many kids were casting about for a community service opportunity, but Byrne found a good one. Byrne found something he could clean – St. Paul's Lutheran Church! He enjoyed keeping it sparkling, and found that he could clean when others were not present so as not to share germs. He was able to set his own hours, which helped with his sports practices and games, and the people of the church were thankful for his hard work, shining floors and woodwork. 
Sports have always been an important part of Byrne's life from youth sports in SVEYA to being a three-sports varsity athlete in high school — football, basketball, and baseball were his favorite sports. He also played AAU summer basketball league to improve his ball handling and defense skills. He has also enjoyed playing music in the SVE music program, where he played percussion in the band. On Awards Night, June 23, Byrne collected a group of additional awards — the four-year award in math, in science, and in social studies. In the athletic department, he earned the Jesse and Jeff Foote Defensive Basketball Award and one of the most prestigious for a SVE grad — the Outstanding Male Career Athlete over four years.