Every year, close to 700,000 people are released from jails and prisons in the United States. More than 700 of them are released from the jail right here in Tompkins County.
Those individuals are "reentering citizens," and, as criminal justice reform moves into the national spotlight, reentry is just one aspect of reform that is gaining steam locally. Reentering citizens can face an array of challenges, including finding a job when they have a criminal record, securing housing without any savings, and transportation to meeting parole and probation requirements.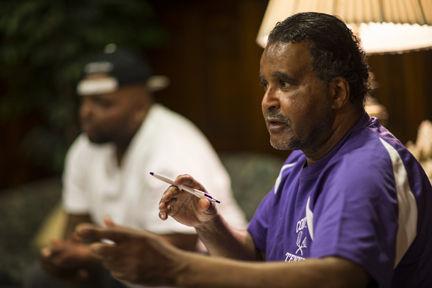 Ten years ago, there was relatively little to speak of in the way of reentry efforts in Tompkins County. Now there's a smattering of local groups dedicating resources to everything from college preparation to acting, all in the name of reentry.
Reentry Subcommittee
One big player in local reentry efforts could be the county government. In its current iteration the 2016 budget includes $100,000 in target contingency funds to support a reentry program, the specifics of which will be worked out as the year progresses. The decision to fund reentry support was based on recommendations from the Criminal Justice and Alternatives to Incarceration Board's Reentry Subcommittee. 
The county's current interest in looking at reentry grew out of the jail expansion. In addition to prompting the creation of the Jail Alternatives Task Force, the decision to install seven more jail beds eventually led to the creation of the Reentry Subcommittee in early 2015. 
The group was charged with the tasks of developing recommendations for a reentry program, identifying funding sources to implement those recommendations, and developing tools to track recidivism and program efficacy.
"Why are we talking about reentry? I think everyone's pretty aware that there's a revolving door syndrome," Patricia Buechel, subcommittee co-chair and county probation director, told the county legislature during an Oct. 6 presentation on the group's recommendations. 
To understand who exactly is part of the reentering population, Buechel—along with co-chair Deborah Dietrich and CJATI Chair Suzi Cook—offered up some data from the county jail. 
In 2014 the jail had a total of 794 inmates, 68 percent of whom were unsentenced. The jail population is relatively young—64 percent were under 33 years old—and 80 percent male.  
Although the jail population is mostly white—72 percent—African Americans are significantly over-represented. While 23 percent of the jail population is black, according to the Tompkins County Health Department's most recent county health assessment, only 4 percent of the county population is black.
Since 2008 the jail has had a limited reentry program in place. It began as a pilot project, but it doesn't actually get any specific funding.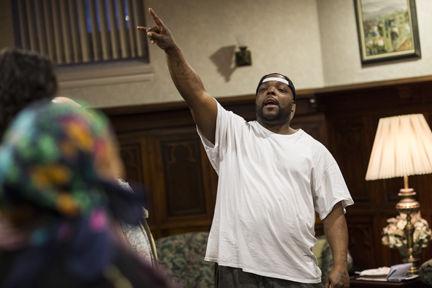 In a nutshell, the reentry program helps inmates complete Department of Social Services (DSS) applications, offers transport to DSS for an intake appointment, and provides assessments for other needs. However, the current program is only available to a small fraction of the jail population. 
To be eligible, inmates must be sentenced and have at least 45 days left to serve. They can't be on parole or probation after their release, they can't have participated in the reentry program previously, and they must be planning to stay in Tompkins County. 
As a result of those restrictions, only 14 percent of sentenced inmates—143 people—have gone through the program since it was created seven years ago. 
Despite its limited scope, there are some indications the reentry program may be working. The most recent Bureau of Justice Statistics study in 2005 found that more than 50 percent of state prisoners recidivate. Though there isn't recidivism data for the county jail overall, reentry participants are reincarcerated about 35 percent of the time, according to the subcommittee report. However, that number only measures returns to the Tompkins County Jail and thus commitments to other county jails aren't included. 
Although the subcommittee expressed optimism about the program's low recidivism rate, it's hard to make significant conclusions from such limited data. 
To improve and expand the program's outcome, the subcommittee offered a number of recommendations (including better data collection). Some highlights of the 16-page report include:
Hire two full-time reentry coordinators to create discharge plans, identify needs pre-release, and provide follow-up in the community. 
Create transitional housing in the city, staffed by a resident advisor. About 50 percent of inmates said they were unsure of their housing upon release. Transitional housing, the subcommittee notes in its report, "would provide a supportive atmosphere for those high risk inmates leaving the jail who have no or inappropriate housing."
Implement more jail programming, possibly at off-site locations. Educational opportunities, college orientation programs, money management, and addiction treatment programs were all identified as options that could help provide inmates with better tools for the real world after their release. 
Consider "Ban the Box" legislation at both the county and city level, in order to reduce barriers to employment by removing questions about criminal background from job applications. 
Create a van service to help reentering citizens in rural areas get to appointments and jobs.
Create a mentoring program. The report notes, "Lack of emotional support upon release from incarceration is an identified issue for those leaving both the prison system and the Tompkins County Jail."
Improve the process for getting identification post-release. Some reentering citizens struggle with finding the necessary documentation to get state ID. The report notes that the Department of Motor Vehicles has agreed to accept enhanced sheriff's ID cards—which could be given to reentry program inmates—for points toward proving identity for a license.
The legislature, at the urging of Legislator Martha Robertson (D-Dryden), began by tackling the first of those suggestions in this year's budget, but there are other groups already in place and working to address some of the remaining recommendations. 
Mary Bogan College Initiative
"The thing about reentry is it's a cloth, and every single person who offers support is a thread in that cloth," said Benay Rubenstein. 
Rubenstein, an energetic woman with decades of experience working in prison college programs, wants to add another thread to Tompkins County's cloth. 
That's why she created the Mary Bogan College Initiative (MCBI). Funded by private donations, MCBI is intended to "provide a bridge-to-college program for the entire reentry community here in Tompkins County." Basically, that means helping current and former inmates figure out how to navigate the college application and preparation process. 
Starting in October, Rubenstein and volunteer academic counselor Laura Komor began meeting with groups inside and outside the jail to provide academic counseling services.
Rubenstein said that Ray Bunce, the jail captain, has offered eager support.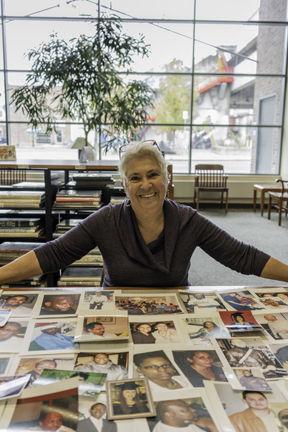 "Number one, he's going to be posting our information in the dormitories in the jail, and we're asking that anyone who's interested in having a meeting with an academic counselor put in a request to meet for one-on-one appointments," she said. "Then when they come home we can take the next step, which would be college prep courses or remedial work. Or, if a person is ready to apply, it could be assistance with applications, financial aid, dealing with outstanding loans, and dealing with the special application process for people with felonies."
The program is named after a long-time New York State Department of Corrections and Community Supervision employee who passed away in 2011.
MCBI's seed funding came from one of Bogan's close friends, Park Foundation Board of Trustees President Adelaide Gomer. Rubenstein hopes to find other sources to grow that seed funding into a tree. 
"At the moment the MBCI project is running on a shoestring budget, although I'm giving it my all in the hopes that more funding will follow," she said.
Rubenstein said that once there are additional funds in line, there is a possibility that the program could expand to other counties. Eventually, it could lead to more jobs for reentering citizens. 
"My plan is to hire formerly incarcerated people to staff this program as soon as possible," she added. "Also, volunteers are welcome. There is much to do, including outreach, academic instruction and tutoring, building a website, and on and on." 
Cornell Cooperative Extension
It's not just community groups and the county government that have become involved in reentry efforts—the Big Red behemoth up the hill has stepped on board too. 
Cornell is already home to the Cornell Prison Education Program, which seeks to provide a college education for state prisoners, but now the university is expanding its efforts, as the Cornell Cooperative Extension is housing a part-time reentry specialist position. 
Lisa Ellin—who has also been involved in Civic Ensemble's project (see below)—is currently filling that position. While many of the other reentry efforts underway focus on life after jail, Ellin is focusing on life in prison. 
Right now, she's running parenting classes at state prisons in order to help men learn how to maintain and rebuild family relationships upon their release. 
"The research shows that family connections and family involvement in reentry is critical," Ellin said. "What I'm doing is helping to develop tools and skills with these men so they can play a powerful role in their child[ren]'s lives."
Ellin said she also works on alternatives to violence programs and hopes to expand offerings to other facilities, possibly including the county jail.
Civic Ensemble
"What the arts can do is give a glimpse of another way," said Sarah Chalmers, Civic Ensemble's director of civic engagement. "In theatre there's no wrong answer."
There are right answers, though, and last spring Civic Ensemble embarked on a project to help former inmates find them. The eight-week playwriting class culminated with a series of plays—all penned by reentering citizens—offered up to the community for free. 
After a successful set of performances and positive community feedback, Civic Ensemble has decided to do it again. In early 2016 they'll be offering a second theatre reentry playwriting class. 
As they did last spring, Civic Ensemble will offer a stipend to anyone who completes the class and transportation will be available to anyone who needs it. The class meets twice a week, and Chalmers said—in addition to providing positive growth experience and resume material—the class can create a sense of place that reentering citizens often need. 
"Someone who's been told you can't or you're not good enough or you're not a full member of our community, they now have a place where they are valued without question," she said. "With this program, people have someplace to go, where they're expected to be. They're getting paid, they have community and people who are excited to see them and care about them. They work together, and by the end of the eight weeks they're helping each other finish their plays." 
Ultimate Reentry Opportunity
The idea for the URO came about in late 2013, according to one of the organization's founders, Schelley Nunn. 
"The reason why this all came about," Nunn said, "is because there were some serious issues around reentry. A lot of what we know is anecdotal information; it's been a little difficult getting statistical data. 
"We know of people who are opting to go back to jail because it's just so difficult to be out here," she said.
In addition to Nunn, Audrey Cooper and Fabina Colon are at the helm of the grant-funded project, which is affiliated with the Multicultural Resource Center (MRC). One of the key aspects of URO's problem-solving approach is the "collective impact model."
"It's really an approach that is used to solve large-scale social issues," Nunn said. "It goes a step further than collaboration; it brings key organizations and individuals together so they can work outside of the silos that exist when we operate in our own vacuums. It's a model that has been used internationally with great success."
So far, the group has begun their work by holding meetings with stakeholders involved in all aspects of a reentering citizen's life. That has included representatives from fields including mental health, education, probation, and more.  
Also, URO plans to start a mentoring program for newly released members of the community. 
Colon said that within the next year, they expect to hire one position to coordinate the volunteer mentoring program and another two positions to facilitate working groups for reentry stakeholders. 
"There are definitely gaps here in Tompkins County and Ithaca that are pretty serious," Colon said. "I think that we have a lot of work to do." •