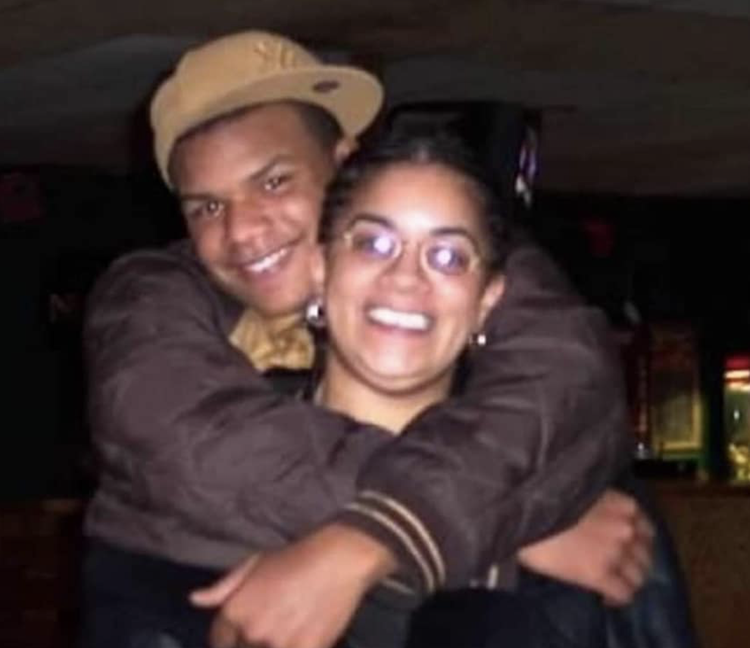 Update: As law enforcement continues to investigate the shooting on Shaffer Road in Newfield that left DeJour Xavier Gandy dead early Saturday morning, friends, family and coworkers of the 29-year-old Newfield High School graduate are struggling to come to terms with the death of a young person and active member of the community who, by many accounts, touched the lives of all those who knew him.
Gandy was a pre-k teacher at Downtown Ithaca Children's Center (DICC) on 1st Street, where he began working about four months ago after returning to his hometown of Newfield in April. 
"He was very good with the kids," said DJ LaFave, a teacher at the center. What made him so good? 
"His energy. His happiness," LaFave said. "He glowed with the kids. It just kind of came natural with him." 
One of LaFave's favorite memories of Gandy is the time his son, who had Gandy as a teacher and is also Gandy's cousin, saw Gandy come through the door and ran over to the teacher with arms wide open. 
"He just jumped on him," LaFave said. "That stuck out to me, and always will, because my son doesn't just run to most people. And he just hugged him. And I'll never forget it." 
"He was beautiful with the kids," agreed Eugenia Armstrong, childcare supervisor at DICC. 
"I don't think I ever met a person as happy as him," she added. "He was so good, and respected everybody. [He was] always willing to smile—willing to help." 
Armstrong knew Gandy well before he started working at DICC because her son, Michael Armstrong, has been best friends with Gandy since they attended school together in fourth grade. It was Michael Armstrong who recommended Gandy for the job, and another of their childhood friends worked alongside them at DICC as well. 
"He was a very outgoing, fun-loving person," Michael Armstrong said. "He was a very positive person…all the kids at the Center love him. I have three kids of my own, and my oldest is just torn up over it."
Perhaps unsurprisingly, given his large frame, Gandy loved sports and played both football and basketball at Newfield High School alongside Michael Armstrong and his other friends. But he had a passion for the arts as well. 
"Even though he was a big giant of a guy, he loved to do plays as well," said his mother, Resana Malone, adding that he was in Running to Places Theatre Company productions as well as a cast member of every high school play. 
"He taught himself to play saxophone and guitar," she said.  
His aunt, Denise Malone, of Ithaca, said that Gandy was like a son to her. Years ago, when she first moved back to the Ithaca area, 3-year-old Gandy was a welcome distraction and happy-go-lucky companion for his aunt, who was pregnant and going through a divorce. 
When she went into labor at her mother's house, she was upstairs and her mother was stuck downstairs due to prior injuries to her feet. Gandy went up and down the stairs, relaying information between the two women while they waited for help to arrive. When it finally did, Gandy was on top of the situation. 
"He was like 'she's over here!'" Denise Malone said with a laugh.
That helpful, optimistic spirit continued to be a huge part of who Gandy was throughout his life, according to his aunt. 
"He was full of energy, loved to dance, was extremely funny and very kindhearted," she said. "He would go to bat and protect his own."
"He wasn't in any criminal activity," she added. "He was 100 percent the victim." 
Gandy was very close to his family growing up, said Denise Malone, and he continued to have strong relationships with family members, particularly his cousins, in his adult life.  
His grandfather, Cecil A. Malone, was a well-known bishop who has an Ithaca street named after him as well as an upcoming weeklong community celebration in February in his memory. 
Gandy was head of the committee for the celebration's Kids' Day, Denise Malone said. 
"We're still going on with our plans," she said, "and definitely want to make Kids' Day happen in honor of my father and DeJour."
Services for Gandy will be on Saturday, Dec. 14, at 12 p.m. at the Vineyard Church, 23 Cinema Drive, Ithaca. A viewing will be held prior to the service from 10 to 12 p.m. 
Update: Law enforcement is continuing its investigation into the shooting death of DeJour Xavier Gandy, 29, who was shot Dec. 7 in his home on Shaffer Road in Newfield, according to the Tompkins County Sheriff's Office.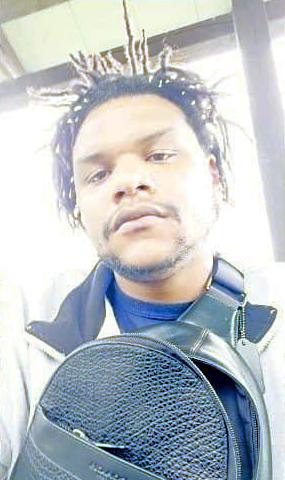 According to one witness, three black males with face coverings entered Gandy's residence and confronted Gandy with guns drawn. One of the men shot at the victim before all three fled the scene.
The Tompkins County Sheriff's Department has not released much more information on the case so far, but in the meantime a GoFundMe has been established to support Gandy's family. The page, which the Ithaca Times has verified is legitimate, says it is dedicated to helping his family cover funeral expenses and other costs going forward. 
"Dejour touched the lives of everyone he encountered," the GoFundMe page reads. "His accepting nature, laid-back demeanor and genuine love for others could be felt as soon as he entered any room. During this holiday season, help us to relieve some of the financial burden his family will need to bear."
The page says Dejour was shot and killed "while attempting to save his family." It has raised over $2,000 of its $25,000 goal in less than a day. 
Original story continues below:
This is the second shooting to occur on Shaffer Road in the less than four months. Members of the Sheriff's Department responded to the scene around 1:26 a.m. and, upon arrival, found Gandy dead inside the home, according to a statement released by the Sheriff's Office just before 6 a.m. on Saturday. Another resident, who was inside the home at the time (not the same witness who gave the statement about the alleged perpetrators), contacted 911 and reported the incident.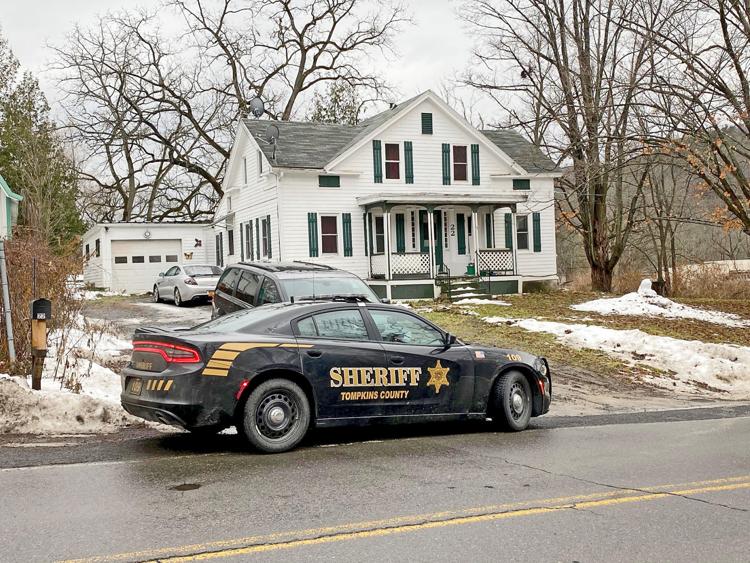 On Sunday, Dec. 8, the Sheriff's Department sent out a second press release stating that several interviews have occurred, and leads continue to be investigated on an ongoing basis.
Newfield High School confirmed Dec. 10 that Gandy was a Newfield graduate.
Investigators are asking Newfield residents with exterior surveillance camera systems in the areas of Shaffer Road, Pearl Street, and Main Street to contact them through the Tompkins County Emergency Response Center at (607) 273-8000.
Shaffer Road, also known as County Road 131, extends south from Main Street across the street from the Covered Bridge Market and runs parallel to Pearl Street. Pearl Street turns east and ends when it meets with Shaffer Road, forming a short loop.
Members of the Sheriff's Department are currently unable to confirm if this incident and the nonfatal shooting that occurred at 10 Shaffer Road Aug. 21 are in any way linked.
The distance between the apartment building where the previous incident took place and the two story house at 22 Shaffer Road is about 300 feet.
"We haven't been able to put anything together saying if they are related or not," said Investigator Timothy Rumsey of the Tompkins County Sheriff's Department.
"There's no evidence to conclude that; it's early in the investigation, and we can't say that it is or is not related," confirmed Tompkins County Sheriff's Department Lieutenant Kyle Koskinen.
"There are a lot of concerned people in the community," Koskinen said, "and we will be as transparent with the information as we can be as soon as we get it."
He also said it is too early to speculate about whether or not the shooting is drug related.
"We are working tirelessly on this and will continue to do so," Koskinen said.
The Sheriff's Office is receiving assistance from the New York State Police and the Ithaca Police Department. Bangs Ambulance and the Newfield Fire Department also provided assistance at the time of the initial call.
The Sheriff's Office maintains a confidential tip line at (607) 266-5420.