The United States Native American population suffers from a 25 percent poverty rate, according to a 2014 report by the US Census Bureau. A US Bureau of Labor Statistics report from 2012 found that Native Americans had the lowest employment rate of all racial and ethnic groups in the nation.
The struggles Native Americans face are evident, and Newfield resident Judy Horton believes there not only needs to be more awareness of the hardships indigenous people face in the country, but there also needs to be a greater effort among this country's white citizens in paying back for the troubles they have caused Native American people.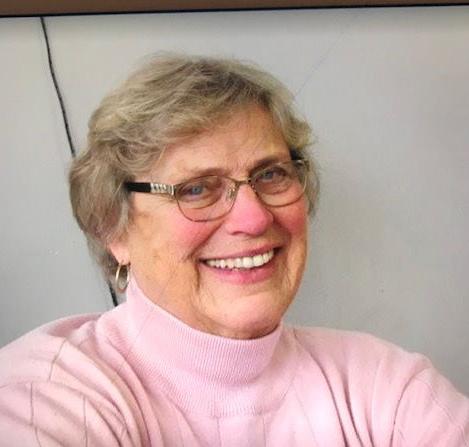 "The poverty in this country, which is being ignored, is on the reservations all around this country," Horton said. "They are, as far as I'm concerned, the original owners. They deserve to have some kind of consideration and respect for what we've done to them."
While she realizes she cannot help every single reservation in the country, Horton said she can still make a difference somewhere in one location.
The St. Joseph's Indian School is located in Chamberlain, SD. The school is adjacent to a cluster of Indian Reservations and is surrounded by 21 foster homes. Horton has been donating tangible items to the school multiple times annually for the past 10 or 15 years.
Horton said she joined the mission's committee at the church she attends, the Danby Community Church, about a year ago, which is where she shared a passion for helping the country's indigenous folk. 
"I was asked did I have any mission or a love or any kind of a project that I would like to pursue, and I said, 'Yes. I have a great love for the Natives, and I would like to do something for a little school out in South Dakota,'" she said.
Once the committee gave her the green light on her project, Horton conducted a clothing drive and collected enough donations to fill 20 large cartons to send off to the school. She said clothing was one of the biggest needs for the school, since most of the children that attend the school only come with the clothes on their backs.
"One of the things that sticks in my mind is that I called to be sure that the packages got there, and they said yes and the boxes arrived on the very first day of the huge blizzard they had there in winter," Horton said. "The big thing about it was that there was a huge box of hats and mittens and gloves and scarves, and the children were thrilled. Everybody got some."
For her current drive, Horton is looking to gather donations for items such as bedding, bath and kitchen towels, wash clothes, pots and pans, utensils and dishes in good condition for the school, the surrounding reservations and the foster homes. She is also accepting good conditioned, clean clothing and winter-specific clothing. So far, she has received donations such as a piano, coffee table, a couple of dressers and a set of stainless steel pots and pans.
In addition to this drive, Horton organized a shoe box send-off so that each and every kindergarten through 12th grade student at the school will receive a pair of shoes for Christmas this year. The school enrolls 226 students, and Horton said she currently has about 100 shoe boxes ready to send. 
Horton is also a part of a sewing class in Newfield, and she along with the other members of the class have knitted 32 single-bed quilts to donate. Those shoe boxes and quilts, along with the rest of the donations, will be shipped out at the end of this month.
Assisting with the shipping will be Dryden resident Kent Tryon. Tryon was introduced to Horton by Horton's step-daughter, who has helped him load up his 44-foot truck to deliver donations for relief efforts for the major floodings in Virginia in 2018 as well as for the damage caused by Hurricane Maria in Puerto Rico and the Florida Keys in 2017.
Tryon will fill up that same truck and drive all the way out to Chamberlain, SD, to deliver the donations to the school. He said Page Trucking Inc. out of Weedsport, NY will be paying for fuel and any necessary equipment for the trip.
"This is going to be a little different. With the other rides, we took all our goods to a big warehouse, and then they got the supplies to whoever was in need," Tryon said. "In this instance, we're going to the community and we get to see the end result of everybody's hard work. I mean, these ladies that are putting this together, they've been working very hard for over a month. Of course, we're going to take pictures and show them the faces of the people they're helping."
Tryon will be leaving on Oct. 19 to deliver the donations to the school. People interested in donating to the drive can drop off items at either the Danby Community Church or the Trumbulls Corner Community Church. Items to be donated can be dropped off no later than 4 p.m. on Oct. 12 at the Danby Community Church and noon on Oct. 19 at Trumbulls Corner Community Church. 
Donations should be packed in clean, concealable cardboard boxes. Boxes can be provided if need be. For more information, one should contact Horton at (607) 564-7749.