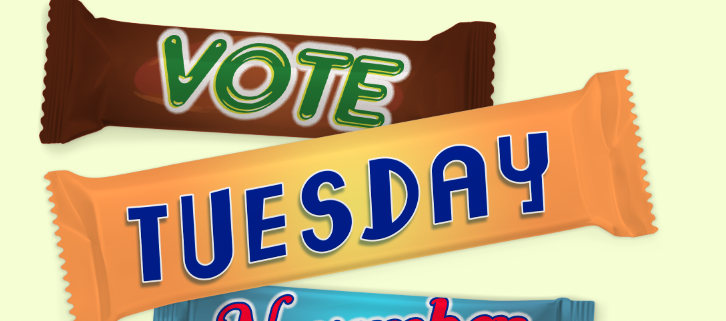 "This is the most important elections of our life-time." You've probably heard that sentence hundreds of times, not just this year but likely in 2016 with the "Lesser of Two Evils" debate, in 2010 and 2012 with the Tea Party movement, and a whole host of other contests held throughout recent history. 
National Elections:
United States House of Representatives seat- New York 23rd Congressional District
Representative Tom Reed (R) vs. Tracy Mitrano (D)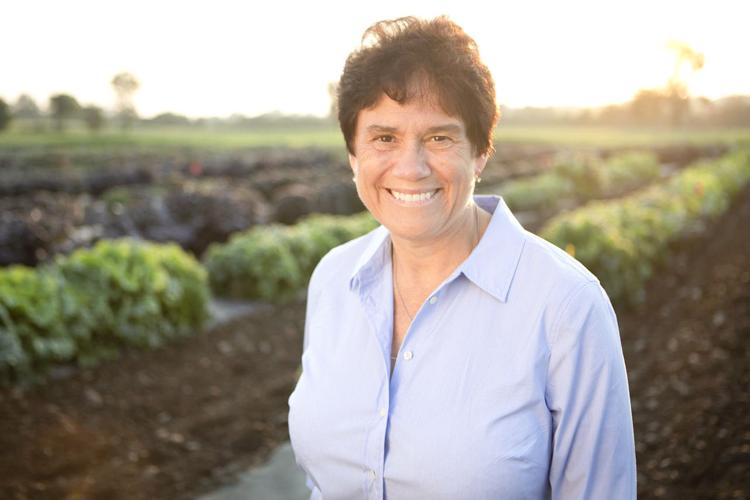 The race for the New York 23rd congressional district's House of Representatives seat is probably the most highly anticipated result of the night for residents of Ithaca and Tompkins County. Reed has been widely viewed as the heavy favorite, particularly after winning easily in 2016 and 2014 amid the district also voting for current President Donald Trump in the 2016 presidential election. 
Mitrano, meanwhile, won a crowded Democratic primary by a razor thin margin in June, and has set out in the time since to convince centrist-minded voters and disillusioned Republicans that she can do the job better than Reed. Reed's made that job as difficult as possible, pelting Mitrano with the "extreme Ithaca liberal" tag that he's become fond of utilizing over the last several years.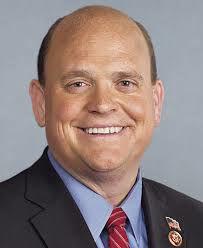 As for how they differ on policy, Reed is your garden variety Republican: he gambled on being an early Trump supporter during the presidential campaign, and though he's distanced himself from the president's rhetoric and actions on occasion, the two are often still closely linked and Trump has offered Reed two Twitter endorsements during the last month. Arguably Reed's most controversial vote in office came last year during the effort to replace Obamacare, or the Affordable Care Act, when he chose to support the ultimately unsuccessful American Health Care Act despite plenty of criticism (other policy moves around the same time have greatly weakened Obamacare's effectiveness). He also supported the sweeping Republican tax reforms, which included caps on state and local tax deductions that Governor Andrew Cuomo has claimed will have negative effects on New Yorkers. It's not quite clear, though, how much those votes, paired with the generally rocky Trump tenure as president so far, have impacted his normally favorable standing among district voters outside of Tompkins County. Regardless, he's a powerful Republican in the House, highlighted by his seat on the House's prominent Ways and Means Committee. The latest rankings from the Lugar Center have Reed as the 32nd most bipartisan member of Congress. 
Mitrano is not the type of progressive candidate that has become trendy in Democratic politics in the wake of 2016. Mitrano dismisses the "Extreme Ithaca liberal" label, and her views do seem to bear that out. She's a liberal, certainly, but probably does not go as far as a stereotypical Ithacan might like to see. For instance, she does support a single-payer healthcare system, but only through a gradual implementation to avoid tax spikes. Mitrano has been an outspoken defender of the second amendment and a critic of New York's SAFE Act (for its broadness and vagueness), though she has called for the implementation of "comprehensive background checks." She also draws lines around her support for safe injection sites, something Ithaca Mayor Svante Myrick has long pushed; she stops short of a full-throated endorsement of the method, but also said she wants them to be legal so that municipalities can have that option available to deal with the opioid crisis if they wish. She's also avoided the wave of prospective liberal politicians calling for the abolishment of Immigrations and Customs Enforcement (ICE). 
There's at least some sense that an upset could be in the works. Mitrano's last-quarter FEC filings showed she raised an impressive chunk of change late in the race, and that, along with a Democratic firm's poll released last week that showed Mitrano down by two points, seemed to breathe some life into her campaign. Not to sound too Ithaca-centric, but this race truly could come down to Tompkins County's turnout: everybody knows this is the liberal bastion of the district, surrounded by deep red country, and a strong showing from those voters could make this election a lot more like Reed's two point victory in 2012 instead of his subsequent dominance.  As of one week before the election, reputed statistical analysis website 538 predicted a six point victory for Reed. 
United States Senator from New York
Senator Kirsten Gillibrand (D) vs. Chele Chiavacci Farley (R)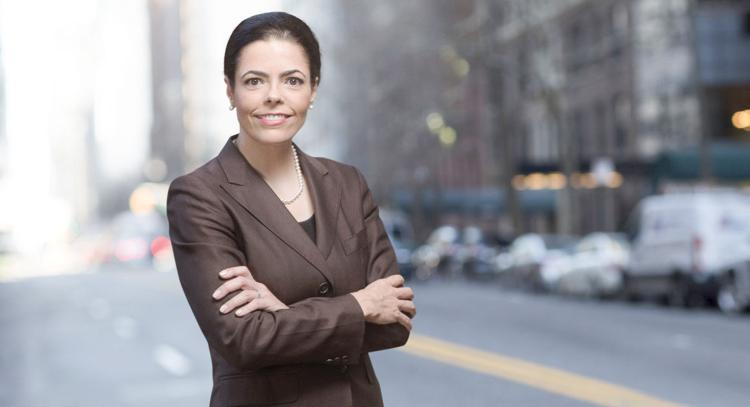 Though not many are predicting a loss for Kirsten Gillibrand in her race against Chele Farley, the election will give her one final hurdle before having to decide about a potential run for the presidency in 2020. 
Gillibrand's built a nationwide reputation over the last few years, morphing into a leading voice of the #MeToo movement in Congress and generally making her mark in opposition to the Trump administration.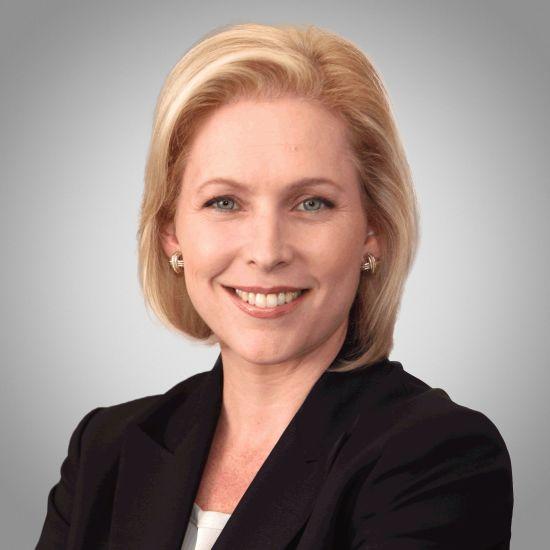 Farley is a moderate Republican who has criticized Gillibrand's national aspirations, saying they have led her to put other things before the well-being of New York residents. Farley does bounce around the political map, as she has voiced opposition to the national tax reforms recently enacted by Republicans, while also favoring very strict legal punishments for drug dealers, including the death penalty for heroin dealers. 
According to recent polls from Siena University and Quinnipiac University, Gillibrand is leading comfortably, hovering around a 30 point advantage. She recently pledged to serve out her entire Senate term if re-elected, which would theoretically take her out of the running for President of the United States in two years.
Statewide Elections:
New York State Senate District 58
Senator Tom O'Mara (R) vs. Amanda Kirchgessner (D)
O'Mara enters this race having served in the State Senate since 2010, winning his last election in 2016 over Leslie Danks Burke. He serves on a litany of committees in the senate, and while he isn't a dyed-in-the-wool conservative, he has received a 100 percent rating from the NRA for his votes on gun rights. O'Mara has had a relatively quiet campaign season, especially compared to his opponent, though he was most recently seen around Ithaca at the announcement that he had helped secure $450,000 in grant funding to put towards the establishment of the Wharton Studio Museum and Visitors Center in Stewart Park. Notably, he picked up a recent endorsement from Rep. Tom Reed.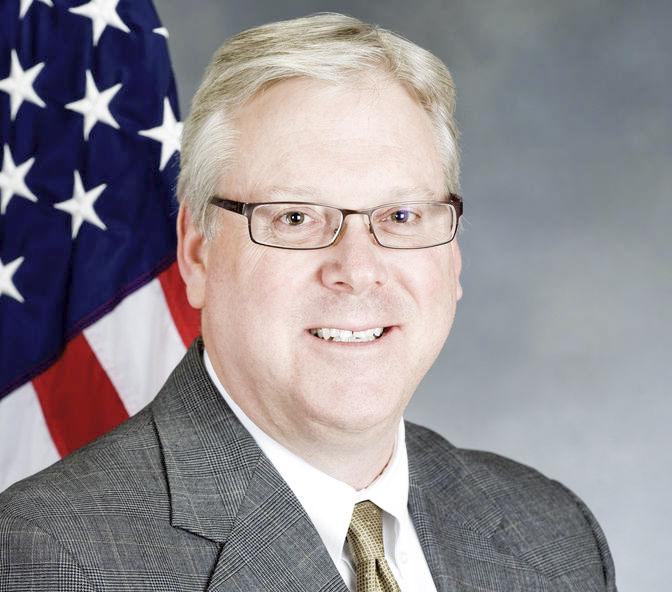 Kirchgessner built a grassroots campaign out of Trumansburg, enough to easily overcome Working Families Party candidate Michael Lausell in the Democratic primary. After her victory in that race, the Ithaca Times reported on domestic violence allegations she faced from her ex-wife, which Kirchgessner has denied. In the aftermath of those revelations, Kirchgessner faced some calls to drop out of the race as well as a dwindling list of political endorsers willing to stand by her before she chose to "give up" all her endorsements. Late in the race, she has pivoted to branding herself a "progressive Republican" (a decision that resulted in being dropped by liberal fundraising service ActBlue), though she has maintained support from some high-profile area groups like Tompkins County Progressives.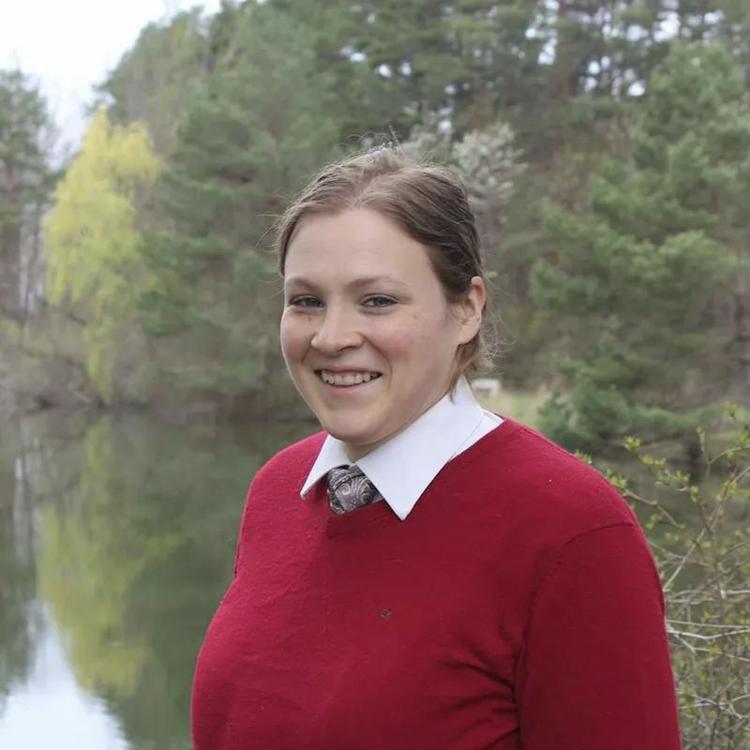 The focus of the campaign, such as it were, has been Kirchgessner's views that working class people have been wholly forgotten by lawmakers in Albany, as well as her pushing climate change as possibly the largest problem facing humanity in the modern world. She's also accentuated the need for affordable housing (particularly relevant in Tompkins County) and has backed the New York Health Act, a bill currently under discussion which would provide universal healthcare for all New York residents, which O'Mara opposes. Both have been outspoken critics of the New York SAFE Act, and have said they are generally against gun control measures. O'Mara has supported training and arming teachers. 
Governor of New York

Governor Andrew Cuomo (D) vs. Marc Molinaro (R) vs. Howie Hawkins (Green) vs. Larry Sharpe (Libertarian) vs. Stephanie Miner (SAM)
Incumbent Andrew Cuomo hasn't had the cleanest of tenures, with allegations of corruption and ineffectiveness aplenty, but he's still expected to win fairly easily. Perhaps his largest challenge of this election season came from actress and activist Cynthia Nixon in the Democratic primary, as her charismatic campaign pushed the long-time center-left Cuomo farther toward progressivism. Seemingly in response to her campaign's popularity, Cuomo softened his stance on legalizing marijuana, among a host of other progressive shifts. 
As for the general election, it has been contentious if not ugly. Molinaro has leveled many of the aforementioned criticisms at Cuomo, calling New York the most corrupt state in the U.S.  The one debate that has been held between the two was a mix between uninformative and a little bizarre, and it's unclear if another will be scheduled in the final days before the election. Perhaps the most salient issue to come out of that debate for upstate New Yorkers was a discussion of fracking, which Cuomo banned in 2014. While the practice is deeply unpopular in Ithaca, fracking has some support elsewhere in upstate where it is viewed as a potential boon to struggling economies. Molinaro said he would support a pilot program that would allow fracking on a trial basis.
In the latest general election polling from the beginning of October, Cuomo led Molinaro (the only included opponent in the poll) by over 20 points. Howie Hawkins is a perennial candidate who has touted the value of green energy initiatives and socialism for New York. Stephanie Miner was considered a rising star in the Democratic party while serving as the Syracuse mayor, though she declined a chance to run against Cuomo in a primary and instead chose to found the Serve America Movement party and run on its line. Larry Sharpe has found unexpected success in a down-the-middle path of sorts, trying to appeal to angry Republicans who value gun rights along with pro-marijuana and criminal justice reform liberals. 
Local Elections
Tompkins County Sheriff

Sheriff Ken Lansing (Independence) vs. Derek Osborne (D) vs. Josh Brokaw (TruthSayers)
The most locally and directly impactful race of this midterm election is that for Tompkins County Sheriff. Sheriff Ken Lansing is facing a challenge from his former undersheriff Derek Osborne and outsider candidate Josh Brokaw, a freelance journalist mounting an upstart campaign to reform the office. 
The race's main issues have been over transparency. Both Osborne and Brokaw have targeted Lansing and his department's relationship with the community. Osborne said he would be sure to improve the dynamic between sheriff and citizen if elected, a goal he perhaps took the first step toward when he selected Lt. Jenn Olin to serve as his undersheriff. Osborne's got a list of policy goals that stem from a position of ample experience in law enforcement, something Brokaw can't claim. But Brokaw's advantage, he counters, is that he comes from outside the system. If voters are truly unhappy with criminal justice and law enforcement at the county level, Brokaw says, why assign the clean-up job to someone, like Osborne, who helped create the mess?
Perhaps the largest topic facing those in the sheriff's race is safe injection sites and immigration. Safe injection sites are somewhat a moot point for law enforcement until they're actually allowed by New York State, and whether the state is moving closer to that or not remains uncertain. Regardless, none of the candidates have come out adamantly against a safe injection site proposal, and all seem to support a more holistic approach to drug treatment and enforcement, involving mental healthcare in cases of addiction instead of jumping directly to imprisonment. 
As for immigration, the nearly constant debate over how involved local law enforcement should be in pursuing and detaining undocumented immigrants has continued unabated, occasionally inflaming in Ithaca after a few instances of the federal Immigration and Customs Enforcement (ICE) agency infiltrating the community to find people who entered the country illegally. Once again, all candidates are on relatively the same side of the issue, voiced in their September debate on WRFI community radio-- that ICE doesn't have any business coming into Tompkins County, and that local law enforcement should not be helping when they do. 
Additionally, the infamous Hornbrook Road incident has reemerged as part of a debate about police militarization and use of force. The 2015 event, which involved a days-long standoff after the sheriff's office tried to serve a warrant and ended with the warrant's subject, David Cady, committing suicide, has been used as an example of law enforcement stepping over its bounds, particularly after a hole was basically torn through the house in an effort to extract Cady. Lansing, for his part, has responded by pointing out the extensive federal investigations that resulted from the department's actions, which all found their conduct to be justified. 
Unopposed Races: Democrat Barbara Lifton is running unopposed to retain her spot in the State Assembly, while Maureen Reynolds, who is running on both the Republican and Democratic lines, is the only candidate for Tompkins County Clerk. Scott Miller, a Democrat, is also running unopposed for another 10 year term as an Ithaca City Court Judge.