A group of citizens in the Town of Lansing organized a public forum to begin discussions around information access in the community in mid-February. Titled "How do we learn about what's happening in Lansing?" more than 40 residents attended the event, which was held both online and in-person. 
"There has been a growing sense of frustration in Lansing, across several issues, that information has been piecemeal," Michael Koplinka-Loehr, one of the event organizers, said. "Even those who are avid information gatherers are finding it hard to get a 'full story' in a timely way."
The forum was sponsored by the Lansing Central School District with participation by students of the Lansing schools. The Lansing Democratic Committee was a co-sponsor.
Chris Pettograsso, Superintendent of Lansing Schools, and Robert Rieger, Writer/Consultant and President of Friends of Salt Point, facilitated the Feb. 16 forum. The two presented background information about the topic before forming breakout discussion groups. 
Pettograsso shared the challenges of reaching multiple communities within the school district plus informing a wider audience of Lansing residents. "Covid continues to present a challenge for school staff," Pettograsso said, explaining how the pandemic still impacts their work. The superintendent coordinates much of the outreach for the district.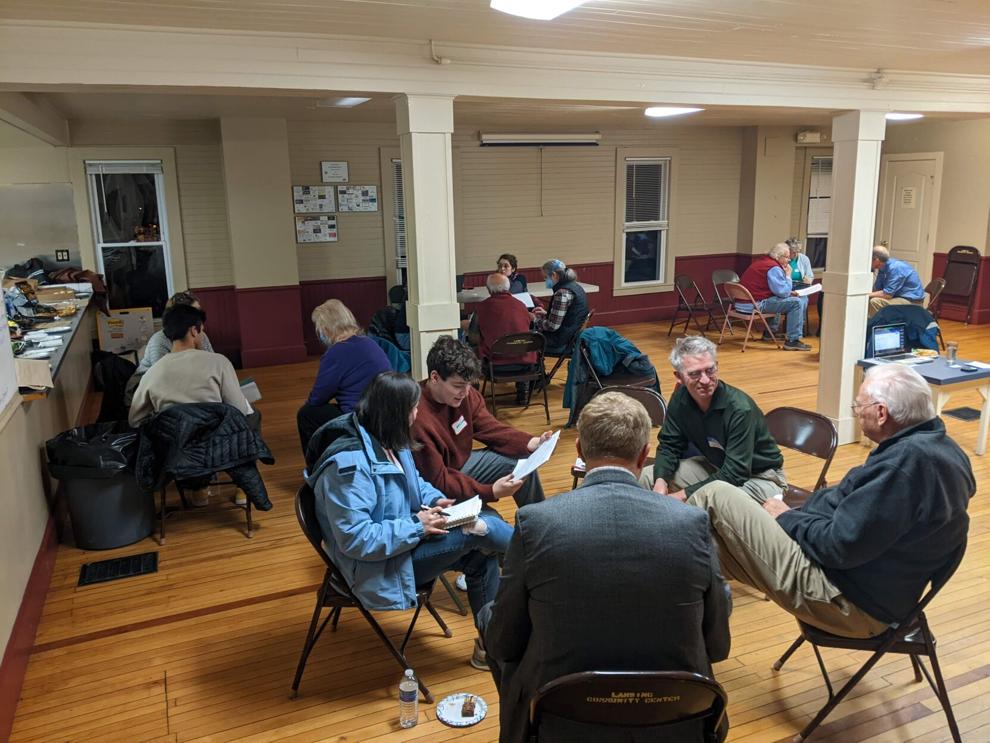 Rieger noted how area residents need to draw their information from a wide range of sources, including various Ithaca newspapers, online email lists, and social media postings. "The communication network is widely diffused," Rieger said. "There is presently no 'paper of record' for our town."
In the breakout sessions, participants reported getting information from many channels, including print, online and face-to-face. Email lists, newsletters, newspapers and social media were widely cited. They reported lacking a regular, consistent source of curated news such as what has been previously available. "Minutes from community meetings are too delayed and detailed," said one participant. 
Asked how they would prefer to get their information, nearly all cited the need for a consistent news medium that summarized key information from government, schools, businesses and other sources. A "centralized website" seems particularly appealing. 
Koplinka-Loehr said he was pleased with the forum and discussions. "The participants seemed very engaged; the needs and interests were well stated," he said. "There was strong interest in finding better ways of getting information out to the public, and feedback from the public to decision-making bodies."
Participants and organizers acknowledged that the forum was a "first step" and more work and ideas need to be generated.  In particular, they want to explore how to create a "community wide source or clearinghouse" that offers reliable information for Lansing residents. 
For possible future forums, Koplinka-Loehr said he would like to see a panel focused on how to meaningfully engage with decision-makers, once citizens have the correct information. 
The summary report of the forum can be found here.
Editor's Note: The author of this article facilitated the forum.