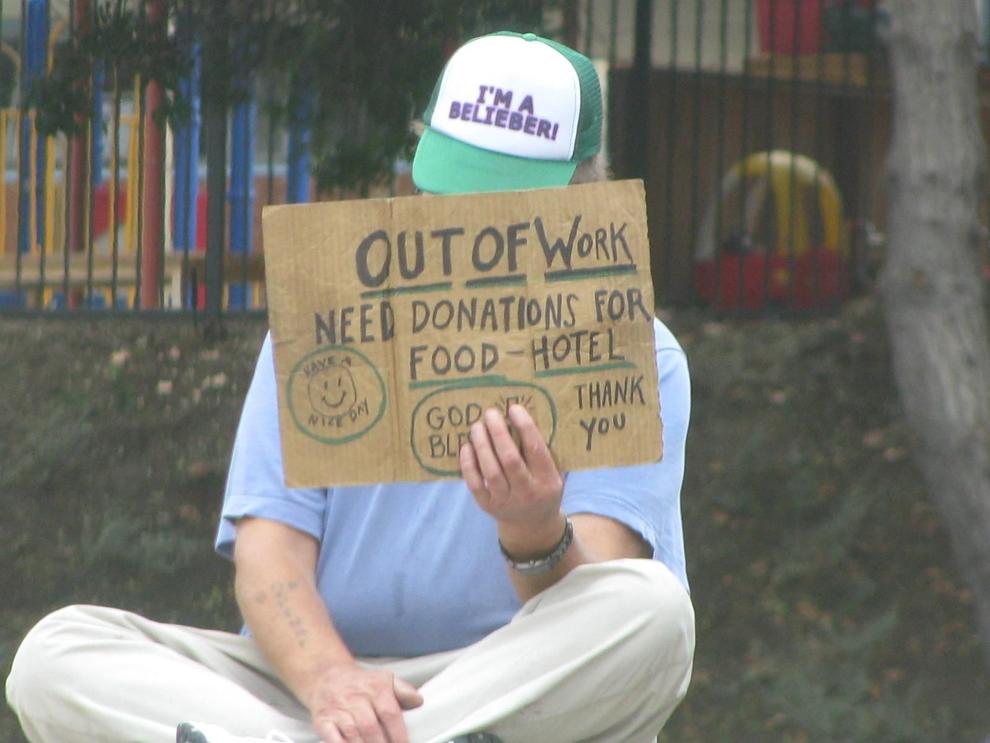 A Homeless and Housing Task Force meeting was held Wednesday morning, updating the community on the ongoing struggle to support and assist Tompkins County's homeless population. 
This year's Point-in-Time Count, a yearly charting of the area's homeless population taken via overnight ride-around observations and surveys, revealed a significant decrease in the number of homeless on the county's streets. 
Last year, the number of people who were homeless, imminently homeless (such as couch-surfing), or have unstable housing via survey was 51, while 2017's search yielded 22. Richard Bennett, who runs the Rescue Missions, said the drop was at least partially a result of lower response rates and a changed definition of "unsheltered" conditions. 
In total, this year showed just under 80 homeless people recorded on the day of the count, compared to over 100 in 2016 and slightly more in 2015. 
Numbers can also be skewed by homeless respondent answers when contacted, which are volatile. There was also a lack of response from school programs about how many youths are homeless or on the borderline. 
Meanwhile, Bennett said from his own experience of the last year, emergency shelter usage stayed fairly consistent from 2016 to 2017, though on the specific count night there was a decrease seen. 
Another major caveat with the lower numbers exists, however. The count was taken during the night of January 23, and though this winter was unseasonably warm for the most part, that particular night was ridden with low temperatures and slushy snow precipitation that carried over into the morning. These kinds of conditions can make it more likely that the homeless population had found temporary shelter for the night, and were more difficult to detect.
"If you would have came to my house last night and looked through the window, you would have seen my two daughters get done with their homework early, actually get ready for bed on time and go to sleep relatively easily," Bennett said. "That would not be a fair depiction of what my house usually looks like. It's really important recognizing what this is, a snapshot of a single night in Tompkins County, and what it tells us about our population."
In terms of those staying in transitional housing, the overall number stayed steady from last year, though its composition was slightly different. Less families were staying in transitional housing, though individuals seeking transitional housing were up. 
Bennett said his organization does not choose the date and that the weather circumstances were an unfortunate outcome. The federal government's Housing and Urban Development department selects a week during which the count must take place, and the Rescue Missions chose a Monday night to avoid bar traffic on the Commons. 
An update was also provided on a new housing project by Lakeview Health Services CEO Harry Merryman, planned for across the street from Ithaca Bakery. Though it is early in the process, the proposal currently stands for a 56 unit house built on a small parcel of land, 28 units of which would be dedicated to low-income housing and the other half to the community at-large. 
Merryman said his company has been working in concert with Ithaca Neighborhood Housing Services. However, the project is still a long way off, even if things go all according to plan-- Merryman said a tax credit application will be submitted in the fall, with the expectation that it will be granted by May 2018 and ground will be broken on the site by the following fall. All told, Merryman said they are currently slated to finish the project by the fall of 2019.