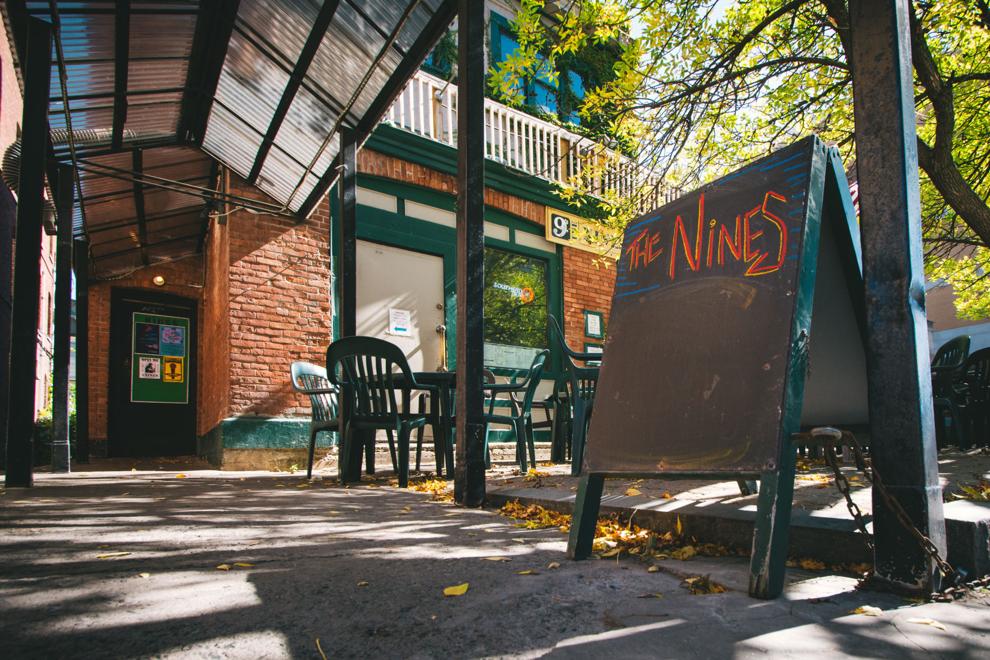 The Ithaca Landmark Preservation Commission is mulling changes that would modify Common Council's involvement in the historic designation process, citing the confusion and politics that plagued the debate over Chacona Block's historical merit late last year.
New guidelines proposed by City Historic Planner Bryan McCracken would clarify Common Council's role and the criteria the body should consider when voting on a structure's historic designation. The goal, McCracken said, is to provide Council members with guidelines more in line with what the ILPC follows when considering a project for recommendation – a more concrete guideline for what is actually historically significant, as compared to a vague landmark ordinance followed by Common Council that can allow room for misinterpretation.
What those criteria are should be proposed in the coming months, with input from Council. Accompanying those changes would be expanded justifications for historic recommendation by the ILPC, including tenets relating to a building's construction methods or its historical significance to Ithaca's growth, rules which could obviously impact future development or redevelopment proposals submitted by developers.
It's another step in the larger, ongoing tug-of-war between development and historic preservation throughout the city, though especially in the uber-lucrative Collegetown area. The back-and-forth seemed to come to a head late last year when Common Council tied a vote to historically designate the Chacona Block building, before Mayor Svante Myrick subsequently broke the tie with a vote against the designation.
Unlike most historic designations before it, that debate was riddled with tension between Council members, input from the community and rife with unprecedented lobbying commissioned by Student Agencies, which has long considered renovating or redeveloping the building and was strongly and vocally against the historic designation.
Motivated by the Chacona Block row, McCracken began looking into other communities' landmarking processes to address some of the long-term concerns he had that had seemed to manifest themselves. Historic designation in Ithaca is currently a three-step process: the ILPC reviews a property and makes a recommendation, that recommendation is reviewed by the Planning Board, which then prepares a report. That report is passed along to Common Council, which has the final designation authority, but with very little specificity about what is and isn't appropriate or allowed to be considered.
One possibility seen elsewhere that was mentioned at the meeting, but did not seem to gain much traction, was excluding Common Council from the process entirely and having the Planning Board be the final decision-maker – a prospect McCracken promptly shot down when interviewed.
"I definitely don't think the recommendation would be made that Common Council doesn't participate at all in the designation process," McCracken said. "I think it's important that the Common Council looks at it, but I think that it would be better if there were criteria for them to use."
The move would represent a significant, and hopefully beneficial, shift in the historic designation process, though any modification to Common Council's role would have to be approved by the Council itself. Increased specificity would lower the chance of outside, possibly inappropriate or irrelevant factors influencing landmark decisions.
Second Ward Alderperson Seph Murtagh, who is the Council's liaison with the ILPC, said while he thinks Common Council would be willing to discuss any modifications the ILPC may want to propose, he feels there is value in the Council having some margin for debate.
"The ILPC doesn't take into account economic development, they don't take into account the tax base, the housing affordability problem," Murtagh said. "It's important that Council has the flexibility look at all the numerous factors that affect the city to be consistent about whether to preserve buildings."
He also doubted that the Chacona process was a harbinger of things to come.
"I would guess that is somewhat of an anomaly," Murtagh said. "Particularly when a designation conflicts with a development proposal, you're going to see some controversy."
Coincidentally, though, that looks to be the case with the Nines restaurant redevelopment proposal, a debate that is looming in the near future. The restaurant's owner is interested in selling the property to retire, and Visum Development, which has made aggressive strides toward improving rental stock in Collegetown in recent months,  has revived their redevelopment efforts after initially announcing they would not continue due to negative city reaction. The group's latest proposal for the site, a six story, 50 apartment unit mixed-use proposal, has drawn much more optimistic reviews during initial discussion with the Planning Board.
Despite that, the ILPC has chosen to pursue a historic designation at their February meeting, though not without some trepidation at the thought of setting a collision course with an active development process. McCracken said, for now at least, the development proposal and the landmark process would run simultaneously.
Follow Matt Butler on Twitter @AllegedButler