ITHACA, NY -- The team at Tompkins Trust Company doesn't just talk the talk when it comes to philanthropy — they walk the walk, as evidenced by the Finger Lakes Chapter of the Association of Fundraising Professionals awarding them Corporate Philanthropist of the Year.
"Philanthropy, or supporting the community, is one of the core values of our company," Tompkins Trust Company CEO and President Greg Hartz said. "It's truly a cornerstone of being a community bank."
Hartz estimates he and his employees work with a couple hundred organizations across the Southern Tier in some capacity or another. In addition to the 100 or so organizations the company supports financially, there are an equal number that benefit from the volunteer work of employees. Additionally, the company encourages employees to get involved with their communities through the things that interest them, whether it be joining the school board or an arts organization or a youth organization.
"A lot of our people serve either as volunteers or in board positions," Hartz said.
One of the events Tompkins Trust itself put on this year was called Banksgiving, in which the company supported local food pantries and non-profits like Loaves & Fishes. Hartz said early on in the pandemic they also did food collection for essential workers.
"And then we make financial contributions to most of the local not-for-profits in some form or another," he said. "Everything from arts organizations like the Hangar Theatre and the Kitchen Theatre Company to human service organizations, like the Child Development Council and GIAC. Those are just some off the top of my head."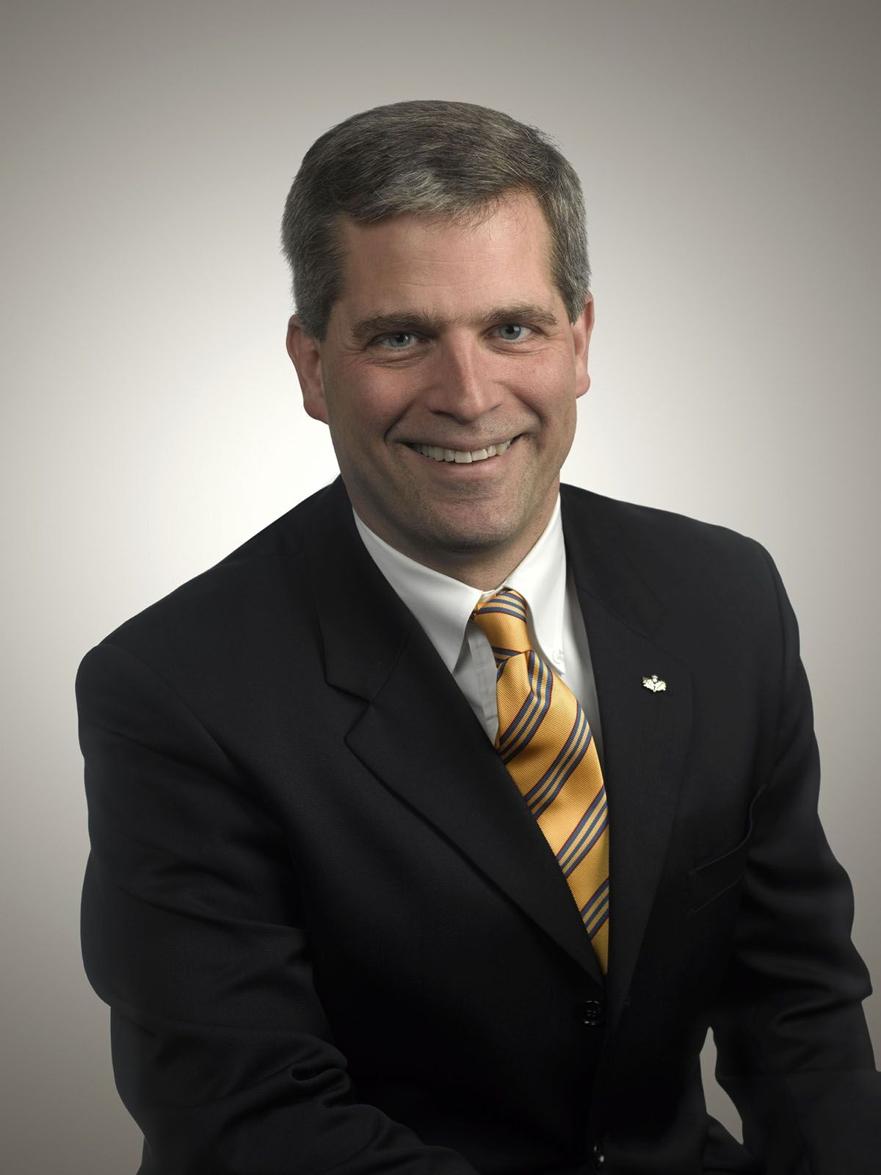 Financial support aside, Hartz said one of the most important things to him is fostering a culture of philanthropy and community support at Tompkins Trust.
"Every organization has a culture, and there's a lot of things that go into that," he said. "Part of our culture is that our folks learn when they join the company what our values are. We have six core values, and one is a commitment to the community we serve."
He added that it isn't enough to just put it down on paper, but that it needs to be practiced.
"It wouldn't mean a whole lot if we didn't live it," he said. "We are so fortunate to live in a community that has so many really dedicated not-for-profit organizations that make the quality of life what it is here. We all benefit from that. So whether it's a youth organization, mental health services, job services, whatever it is, we all benefit from those things."
When it comes to his favorite event of the year, Hartz said it was the James J. Burns Awards for Excellence — a Tompkins Trust foundation that recognizes local volunteers, named for Jim Burns, the former CEO. The awards recognize between six and eight people who are "almost always unsung heroes of the community," Hartz said.
"Anyone can nominate somebody to win an award," he said. "These are people who spend their lives donating their time, talent and energy. It's a nice recognition."
In addition to the recognition, each winner gets to designate a charity to receive between $1,000 and $2,000 on their behalf, paid for by Tompkins Trust Company.
As for the receipt of their own award, Hartz said Tompkins Trust was honored to be recognized by the Association of Fundraising Professionals, a group who he said shines a light on philanthropy. He also thanked the Sciencenter, which is the organization that nominated Tompkins Trust.
"They're a critically important organization [in Ithaca]," he said. "So I just want to thank them for the work they do."