In the first week of August, 1914, Theodore "Ted" Wharton (1875-1931) welcomed to Ithaca an old friend – 37-year-old film director J. Searle Dawley (1877-1949) – as if he were a visiting dignitary. Earlier in the year, Ted had established his own full-fledged movie studio locally and he was eager to show off the town to Dawley with a grand tour by car of all the nearby scenic locations. 
Ted knew Dawley had come to Ithaca with a particular goal in mind: to shoot part of a four-reel feature movie, entitled One of Millions, in and around town that same week.
Dawley and Ted were friends from their early filmmaking days at Thomas Edison's studio in New York City. In 1907, when both men started at Edison's company as scriptwriters and directors of one-reel shorts, Ted was 32 years old, just two years older than Dawley. 
Working at Edison's then-new studio facilities in the Bedford Park neighborhood of the Bronx, the men churned out hundreds of one-reelers in the nascent days of cinema. They were proud to work for the era's most important inventor, producer, and distributor of motion pictures, Thomas Edison himself.
Dawley holds a place in cinema history for writing and directing Edison's 1910 silent Frankenstein, a one-reel film adaptation (the first) of Mary Shelley's masterpiece. The film exists and you can find it online in a high-definition 2017 restoration with musical accompaniment.
Moving on From Edison
Ted Wharton left the Edison studio in 1909 for a stint at Kalem (another early film company based in New York City) on his way to Pathé in New Jersey, then Essanay in Chicago, and finally in 1914, to his own Ithaca studio. Dawley stayed on with Edison until 1912 when he left to follow his mentor, film pioneer and early Edison director Edwin S. Porter, to the then-newly founded Famous Players studio (which later became Paramount).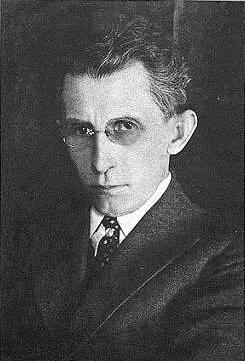 By 1914, Dawley would temporarily leave his position at Famous Players to partner with two high-rollers in the movie business, Frank L. Dyer (1870-1941) – Thomas Edison's patent and personal attorney and company executive – and successful movie producer J. Parker Read, Jr. (1885-1942). The three men formed a movie production company called the Dyreda Art Film Corporation (amalgamating the first two letters of the partners' last names, in order of their importance: Dyer, Read, and Dawley).
New Cast and Crew in Ithaca
Dawley had written and was directing Dyreda's first feature production, the fervent four-reel anti-war drama, One of Millions. Dawley ventured to Ithaca ready for a whirlwind of work, and he had not come alone. He arrived in town with a full contingent of actors, including stars Laura Sawyer (1885-1970), Maximillian Jurgens, Gertrude Norman (1848–1943), plus other company players. 
Dawley's crew also included a 23-year-old cameraman, Irvin V. Willat (1890-1976), who was eager to learn more about filmmaking and ready to begin shooting the movie's opening scenes of pastoral love and happiness. 
From what Dawley had heard of Ithaca as touted by Ted Wharton, Dawley knew it was just the place to capture those idyllic opening scenes.
Film Visitors Stay at Ithaca Hotel
"J. Searle Dawley and his company of players arrived in Ithaca last night [Wednesday] and are now registered at the Clinton House" hotel, noted the Ithaca Journal. "Mr. Dawley and several members of his company took an automobile ride to the various scenic points about the city this morning to pick out places where he will take scenes. The Dawley company will remain here the rest of the week."
Ted Wharton likely loaned Dawley some crew and equipment during the shoot. The Dawley production took many exterior shots of the story's central young couple luxuriating in Ithaca's natural beauty. These scenes would begin the movie with a utopia of love to be upended when war is declared on the eve of the couple's marriage.
The trade magazine Moving Picture World noted that the film "opens with a little pastoral in which Laura Sawyer plays a peasant girl who is loved and married by a soldier, played by Maximillian Jurgens. These scenes are insisted on by the producer for the contrast value later when he brings on his pictures of war that soon breaks in upon the bliss of these young people. War is declared on the wedding night and the husband has to take his gun and go."
In advance of the release of One of Millions to theaters on November 16, 1914, a full-page advertisement in Moving Picture World crowed that the movie was "the most impressive, touching indictment of the evils of war ever conceived. Produced by the poet of the screen, J. Searle Dawley, who made The Charge of the Light Brigade [1912] and countless other sensations."
By early June, 1915, after producing several successful features, the Dyreda partners agreed to sell the young company in its entirety to a corporation controlled by the Metro studio, a forerunner of MGM (Metro-Goldwyn-Mayer). With a tidy profit earned, the Dyreda partners watched as Metro quickly absorbed the company.   
Metro's two biggest stars under contract during this period, Francis X. Bushman and Beverly Bayne, were Ithaca acting alums from the very first 1913 summer production season in Ithaca with Ted Wharton for the Essanay studio. Such was the churning and intermingling of principals and participants in the early years of the movie business. Bushman and Bayne would return to Ithaca for Metro to shoot two features in 1917: The Adopted Son and God's Outlaw, both westerns.
Dawley himself would return to Ithaca in 1916, two years after his first foray, to produce and direct the five-reel feature Out of the Drifts for the Famous Players Film Company, that forerunner of the enduring Paramount of today.
Dramatic Opening Shot
The dramatic photograph above was used in the title and credit sequence of One of Millions, as designed and executed by cinematographer Irvin Willat. When interviewed as part of the American Film Institute's Oral History Program in 1971, Willat pulled out a black and white version of the photograph and recalled: "This was a main title which I made … for director J. Searle Dawley for the picture One of Millions. The curtain was down – I ran all my titles across the curtain, double exposed. As the titles finished, the audience noticed blood oozing under the curtain and down the steps, forming by stop-motion photography – the word WAR. As the curtain raised, you could see the raped and murdered girl and the blood – WAR! The picture depicted the horrors of war, and my main title got a lot of attention." 
Dawley pushed Willat into directing movies during the filming of one of Dyreda's 1915 features, directed by Dawley and starring silent movie star Mary Miles Minter. "The first scenes I ever directed," recalled Willat in the interview almost 60 years later, "were on the Mary Miles Minter picture Always in the Way. We were running behind schedule, so in order to get done, J. Searle Dawley says, 'Irvin, you take a camera' … and he told me what the scenes were, and I shot them."  
Howard Hughes and the Stolen Bride
For sensationalism's sake, one must digress and tell a story from young cinematographer Irvin Willat's later life. Willat went on to a strong career as a silent movie director, and he married movie star Billie Dove (1903-1997), a woman not well-known today but who, in her heyday, was a huge sensation. Willat directed Dove in her seventh film, All the Brothers Were Valiant, in 1923 and they married the same year. 
In early 1929, industrialist and movie producer Howard Hughes met Willat's wife at an event at the Los Angeles Biltmore Hotel and fell for her, hard. Hughes was 24 years old, Dove was 25. What Hughes wanted, he intended to get. Despite that both were married to other people, those marriages ended in divorce later that year. Hughes first paid his wife a $1.25 million divorce settlement to extricate himself.
Film historian Robert S. Birchard explained the other unorthodox "arrangements:" "According to Willat, in a conversation he did not wish to be taped, Hughes offered Dove a five-picture contract at $50,000 a picture if she would 'remove herself from all marital entanglements.' Dove left Willat to take up Hughes's offer on and off screen."
Hughes opted to offer cash to Willat, as well. "Sometime afterwards on a Sunday afternoon," Birchard detailed, "Hughes's aide Noah Dietrich drove up to Willat's house with a suitcase filled with $326,000." 
"I begged Howard not to," said Billie Dove, "but there was nothing I could do once he gave the money to Irvin. I felt like I'd been bought and sold."
Hughes tendered the huge sum to Willat – in fresh, crisp $1,000 bills – as a form of recompense. "I didn't ask for the money," Willat recalled, "but I figured he stole my wife, what the hell, I'll take it."
"I was very much in love with my wife," Willat said. "She was a great girl. My friend [Hughes] decided he wanted her, and he had so much more money than I did and I think she did much better."
Hollywood's gossip mill churned. "Rumours floated around town that Willat had 'sold' Dove to Hughes," film historian Birchard noted. "What few doors remained open to Willat in Hollywood suddenly closed for good."
Dove had a torrid three-year romance with Hughes and was engaged to marry him, but she broke off the relationship. "For the rest of her life, Dove refused to say why [it] had ended," explained one film historian. Billie did say, many years after the breakup: "It had nothing to do with any man and nothing to do with any woman – it was really such a tiny thing that you wouldn't believe it if I told you."
For the record, Dove outlived all the men who "bought and sold" her. She was an actress, pilot, poet, and painter who lived until 1997, aged 94, spending her retirement years at the Motion Picture and Television Country House in Woodland Hills, California where she died of pneumonia on New Year's Eve.
Dawley Returns to Ithaca in 1916
Movie director J. Searle Dawley returned to Ithaca in January, 1916 to film an Alpine romantic melodrama entitled Out of the Drifts for the Famous Players company. Arriving in town again with a full company of actors and crew, Dawley shot for almost two weeks. He not only had access to all that wintry Ithaca had to offer, but he also had full use of the Wharton studios in Renwick (now Stewart) Park.
The Ithaca Journal reported the details: "The Famous Players' Company, which is enacting scenes in Ithaca is now using the Renwick studio of Wharton, Inc. through the courtesy of that company. So impressed has J. Searle Dawley… become with the natural scenic advantage around Ithaca that he has decided to keep the company here for ten additional days.
"The company has constructed a log cabin in the gorge below Taughannock Falls, to be used as headquarters for the winter scenes in that vicinity.
"The play is a love plot and deals with winter life in Switzerland. The background furnished by the deep gorge at Taughannock Falls and the huge precipices furnishes an admirable imitation of the Alps and Mt. St. Bernard, according to the directors in charge.
"The company has three St. Bernard dogs and some mountain goats and lambs, sent here especially for the picture. Included in the equipment also are skis, toboggans, snowshoes, etc., and all facilities necessary for an idealistic 'Switzerland' picture."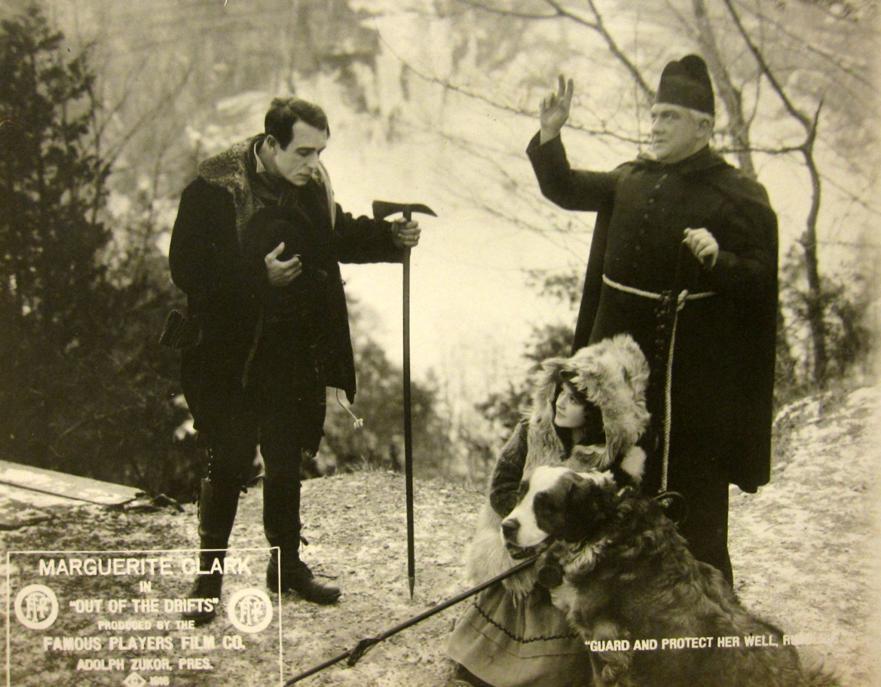 As anyone familiar with Ithaca weather would know, the elements did not always cooperate. "The entire company made one trip to the north in search of 'snow stuff,'" noted the Motion Picture News trade journal, "but was prevented from getting many important scenes by a heavy rainfall which swept away the great part of the snow." Dawley filmed what scenes he could, headed back to New York City for other work with the company and crew, and planned to return to Ithaca at the next big snowfall.
Soon enough Ithaca's winter accommodated. "Marguerite Clark, Director J. Searle Dawley and the other members of the Out of the Drifts company have returned to Ithaca," reported Motion Picture News, "to take advantage of the recent big storm in obtaining the scenes for the big Alpine story in which the diminutive star is soon to make her appearance."
When the movie was edited and ready for release, one trade journal gave the movie a glowing recommendation. "Out of the Drifts is distinctly a pleasing picture. Its romance is not of the  usual sort," commented reviewer Peter Milne. "Marguerite Clark is quite the most refreshing and wholesome appearing actress that the screen has seen for many, many days. These extraordinary pleasing personal gifts of hers show to great advantage in Out of the Drifts."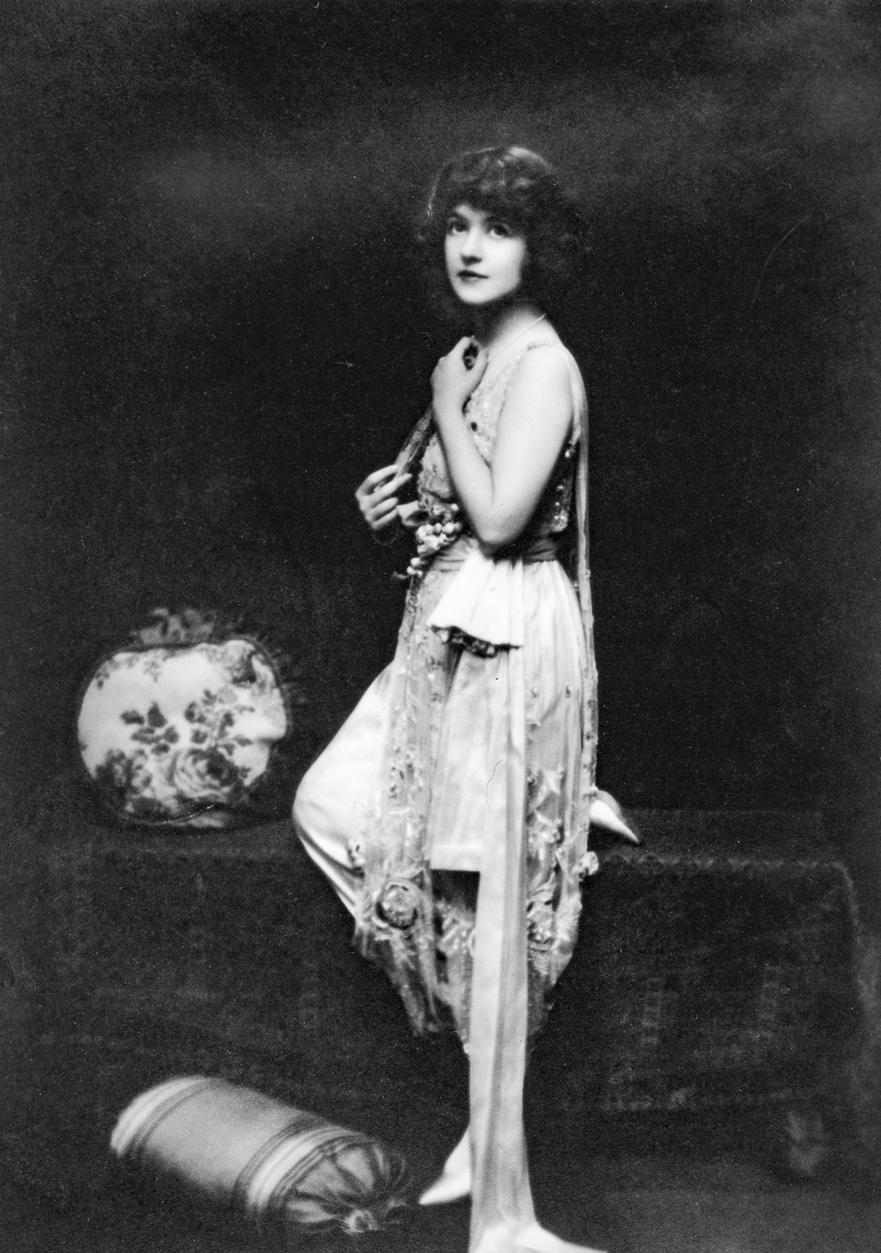 One additional personal gift acquired in Ithaca: Marguerite learned to ski for the snow scenes.
Ithaca Environs Noted
Ithaca's scenic beauty even received particular mention by the reviewer: "The locations in which the Alpine scenes are set are impressive and beautiful," Milne noted. "Snow-clad, pine mountains furnish backgrounds of grandeur, that suggests the locale in a most realistic degree. The camera work in these scenes is also exceptional." Silent movie cinematographer and Edison studio alum Ned Van Buren (1882-1969) ensured the right photographic look for the production.
Another reviewer, from the Motography trade journal, praised "the presence of Marguerite Clark in the fullness of her captivating influence and the exquisite photographic effects." And Ithaca got a shout-out: "The quantity of strikingly picturesque snow scenes and the sheer delight of that charm which the spectator experiences when witnessing a Marguerite Clark picture will be considered ample return by those attracted to the theater showing Out of the Drifts."
The charismatic female lead Marguerite Clark (1883-1940) was a huge star for years with the Famous Players-Paramount company. She traveled to Ithaca in 1916 with her older sister Cora Clark for the Out of the Drifts shoot. The sisterly companionship made the movie-making fun.
Marguerite had played the role of Snow White in the first Broadway production in 1912 and reprised her role in the movie adaptation of the well-known fairy tale in 1916 for Famous Players-Paramount. J. Searle Dawley directed and Creighton Hale, another Ithaca acting alum, co-starred (as the Prince).
The Snow White movie made a strong impact on a fifteen-year-old Walt Disney when he saw it in January, 1917. "My impression of the picture has stayed with me through the years," Disney wrote to an old friend decades later, "and I know it played a big part in selecting Snow White for my first feature production," released in 1937. 
The 1916 Snow White – long thought lost – was re-discovered when an original nitrate release print was found in Holland in 1992. It has been restored and preserved at the George Eastman Museum Motion Picture Collection in Rochester, NY.
Marguerite, who started in theater around 1900, transitioned to the movie business in 1914 at age 31 afterher years on the stage. She retired from the acting profession in 1921 at age 38 when she married. Clark stood 4'10" tall and easily played ingenue roles and romantic leads throughout her several decades in theater and film. The magic of the movies! Clark has had a star on the Hollywood Walk of Fame since its inception in 1960; she was among the very first silent movie stars to be honored.
The male lead in Out of the Drifts, William Courtleigh Jr., had a screen career cut short by the global 1918 Spanish flu pandemic. He died of influenza in Philadelphia that year at age 25.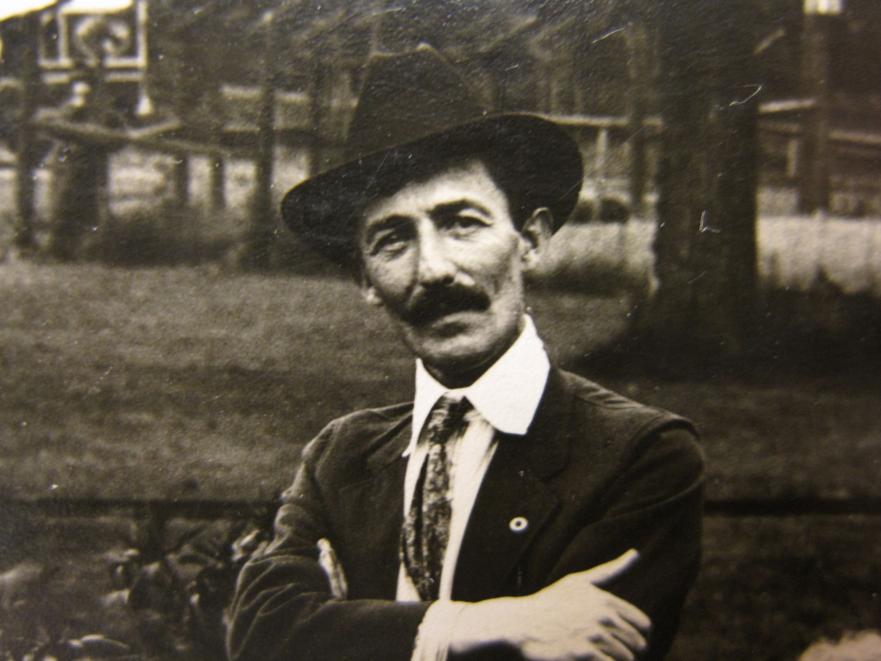 Ithaca Lovingly Filmed
Director J. Searle Dawley's long-standing friendship with Ted Wharton set the stage for Dawley's two filmmaking sojourns to Ithaca. During each of his visits – for One of Millions in 1914 and Out of the Drifts in 1916 – Dawley used Taughannock Falls as a backdrop for on-screen drama. 
Ithaca's considerable variety of natural landscapes, lakes, gorges, waterfalls, and other visual interest made it a movie-making magnet.
In 1916, Ithaca even made appearances in newsreels, the silent movie news "actualities" that screened in theaters before the feature presentation. 
Ithaca showed up in the Pathé News reel of February 12 with dynamic and dramatic footage of the Thomas-Morse Aircraft company's "New Military Biplane [that] averages 95 miles an hour in its trial flight," noted the Motography trade journal. 
Ithaca and Cornell also appeared in the Hearst-Vitagraph News Pictorial newsreel of May 29 showing "students of Cornell University … given training as soldiers in the general move for preparedness which is sweepingthe country," according to Motography.
One of the weekly Gaumont one-reel series entitled See America First (episode #49 released August 13, 1916) highlighted the nearby Watkins Glen gorge, "bringing to the screen beautiful views of Watkins Glen, … noted for its cascades, falls and pools," commented The Moving Picture World. "These have been pictured with great care by a Gaumont cameraman," noted the magazine, "which will delight those who have visited the glen, bringing back pleasant memories, and be equally pleasing to those who have never visited the spot."
The Ithaca area was lovingly captured for the screen with hand-cranked movie cameras (long before the days of electric motor-driven cameras) by producers, directors, and companies of import in these early years of silent cinema. With the Wharton brothers in town, Ithaca's beautiful landscapes and resources were widely put to use for exciting and pioneering movie-making.
Sadly, neither of Dawley's features nor the 1916 newsreels shot in Ithaca survive today. The movies are considered lost films, with no surviving copies known to exist. The vast majority of silent movies have not survived the ravages of time, especially because of the unstable nitrate film stock. 
Hope springs eternal that Dawley's Ithaca movies might turn up in an attic or an archive – a dream as yet unfulfilled.
Special thanks to historical consultant Terry Harbin (founder of Ithaca Made Movies) for his decades of invaluable devotion to Ithaca silent movie history and research, for his sharing of the fruits of his work with everyone, and for his valuable editorial assistance and fine-tuning. Thanks to S.K. List, Gail Dennis, and Naminata Diabate for editorial contributions.