ITHACA, NY -- A new market promises to offer an underrepresented selection of produce and Asian goods, while complementing other specialty grocers in Ithaca and surrounding towns.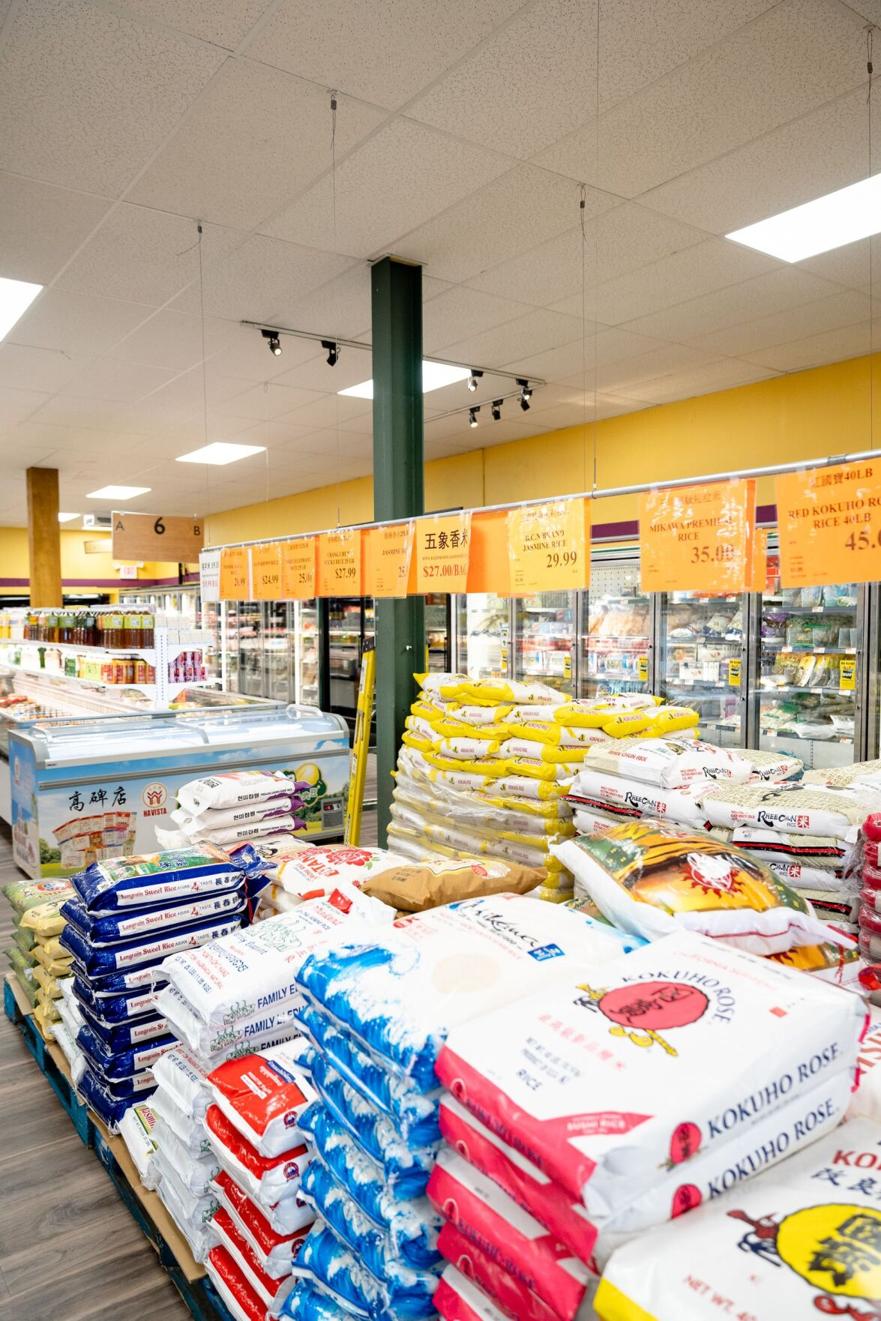 Ren's Mart held a soft open on Nov. 1 and has since seen a steady flow of curious customers perusing the aisles of the former Greenstar Co-Op space at 701 W. Buffalo St. Father-daughter duo Rockey and Anera Ren oversee everyday operation of the market— the Rens' fourth Asian market in upstate New York. 
With four-and-a-half aisles, two fridge walls, a produce alcove, a live seafood station and a couple of deep freezers, Ren's Mart is packed with a variety of items — and there's more to come. Anera Ren said in the coming months they hope to set up their fresh-baked goods counter and begin to offer prepared meals, pandemic permitting. 
"Our soft opening did not include our deli and our kitchen stuffs — we're still getting that up and functioning — but we do plan to offer roast duck, roast pork and crispy pork. They're very good — we offer them in our Rochester store and they're a hit," she said. 
The Rens said their mission is to cater to as many Asian communities as possible, and a lingering glance reveals that. Pummelos, daikons, whole silkie chickens and eggs and a variety of ramen and frozen dumplings catch the eye. 
"For all of our grocery stores we strive to serve as many Asian communities as possible. We sell a lot of Filipino, Taiwanese, Chinese, Japanese and Korean and some Indian goods as well. We're just trying to be as all-encompassing as possible."
Rockey, with his partner Qing Li, owns three other markets under the name Asia Food Market in Rochester, Syracuse and Buffalo (where he boasts the largest Asian market in upstate New York, located in a former Walmart).
The Greenstar location was an obvious and optimal space for their fourth operation. Seeing that it had already been a grocery store, the space didn't require any renovation, so the Rens were able to move in easily. 
The duo said they had been looking to open in Ithaca for quite some time, specifically eyeing the Greenstar location and noting the large Asian community who call Ithaca home for most of the year.
"We looked into the Ithaca Asian food market and the city seemed to be lacking an all-in-one, encompassing market that offered a more diverse range of goods. We decided it would be a pretty good market to enter," Ren said. "Our biggest concern is with the pandemic and whether we may have to shut down again, but we think that once this whole thing blows over it's possibly going to be pretty successful here."
EBT and SNAP Benefits are accepted at the market, but users may have to hold off on visiting for two or three weeks, Ren said. A cousin who oversees the paperwork is working on resubmission and the store doesn't expect the application to be approved until the end of the month. The store is open seven days a week, 9 a.m. to 8 p.m.