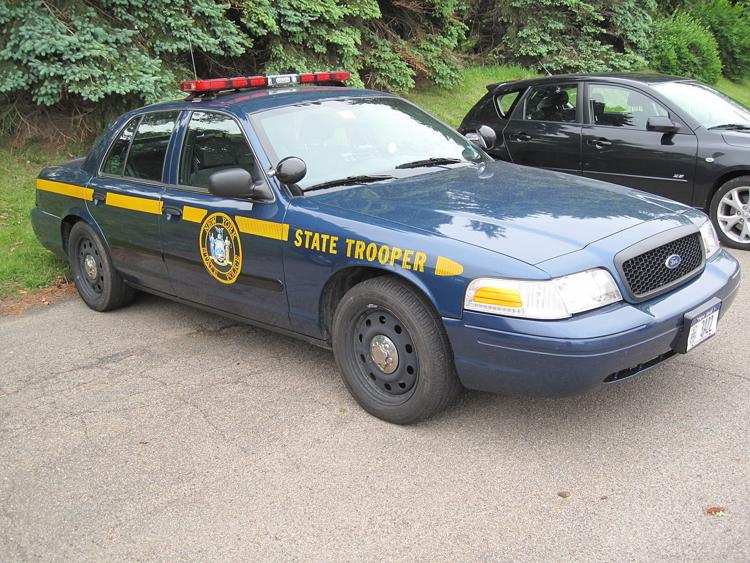 Two more lawsuits have been filed against the New York State Police in the past few weeks, adding on to two original suits that were filed surrounding conduct by officer Jevon Pakkala, who works locally in Troop C and was formerly an Ithaca Police Department officer.
The two new lawsuits allege basically the same circumstances as the original two: Jonathan Nixon, of Ithaca, and Tiffany Hall, of Newfield, both say that they were arrested on charges of driving while ability impaired by drugs (or in Hall's case, aggravated driving while intoxicated). Both arrests took place in January 2019, and the charges against both Nixon and Hall were dropped in March 2019. According to the lawsuits, filed by Ithaca attorney Russell Maines, both cases were dropped due to a lack of probable cause. Maines has said previously that part of the reason he is pursuing the cases is because he feels that body cameras should be required for police officers; currently, Ithaca Police Department officers are required to wear body cameras, but they are not mandated for New York State troopers.
There are obvious parallels to the two previously filed lawsuits that the Ithaca Times reported on in April. In those, which were filed by Maines on behalf of local residents Kayla Virginia and Darla Wright and detailed similar issues with Pakkala. Wright's case was dismissed, while Virginia's is still moving through the court system; her next scheduled appearance is in late June.
In Nixon's suit, he states that he was pulled over by New York State Police officer Andrew Mazourek in the Town of Lansing. Mazourek, it says, accused Nixon of being under the influence of marijuana and consulted with Pakkala, who was trained as a drug recognition expert by the NYSP. The lawsuit alleges that Pakkala proceeded to lie about Nixon's appearance, claiming he had marijuana debris in his beard and "glass[y], watery and bloodshot eyes." He was arrested and charged, though those charges were subsequently dropped on March 18 for lack of probable cause, part of a larger pattern for Pakkala according to the suit.
"Pakkala has, on multiple occasions, stopped or searched vehicles under a specious claim that the driver is believed to be carrying drugs," Nixon's lawsuit states.
As with the other recent lawsuits from Maines, both suits also contain claims in them accusing NYSP of negligent hiring due to a previous incident involving Pakkala while he was with the Ithaca Police Department, plus a failure to properly train Pakkala. It asks for $100,000 for the arrest (claiming loss of liberty) and does not specify amounts for the other claimed damages.
Hall's suit follows a similar pattern, although the charges she faced were more serious; because she had her two children in the car, she ended up being charged with two counts of child endangerment on top of the intoxicated driving. She was pulled over by Pakkala on Jan. 28, 2019, when according to the police report attached to the lawsuit, Pakkala saw her signal a right turn but continue straight.
The report claims that Hall admitted to taking Subutex, an opioid pain medication, although her lawsuit said that Pakkala attributed fake statements to Hall in the report. The report said Hall failed field sobriety tests and that the owner of the car came to take care of the kids once Hall was taken into custody. Regardless, Hall submitted to a blood test after the arrest and, on March 13, the charges were once again dismissed by a judge in the Town of Ithaca court, on the basis of a lack of probable cause.
Contacted for comment, NYSP spokesperson William Duffy again declined to speak, citing the ongoing litigation. A previous email to Pakkala's work email address has not been returned.