Littletree
This past weekend, Newfield's Littletree Orchards' parking lot was crowded with apple pickers excited to partake in the orchard's apple harvesting rituals, but before they entered the orchard they were asked to pause as a group so they could get a rundown of the orchard's new rules. 
While most of the rules remained pretty self-explanatory, there were two new ones this year: no sampling apples and tossing them on the ground, and you must wear a mask.  
Once visitors to the rambling property made their way down the tree-lined path to the center of the orchard, where the ripe apples could be found, it didn't feel crowded at all. Children scattered, all of them seemingly forgetting they were wearing masks, and the blue sky provided a sunny backdrop to the fall festivities. It is a scene Amara Steinkraus knows well as the co-owner of the orchard (with her family), and she said she is thankful to take it all in once again this year.  
"It's been going fairly well," Steinkraus said. "It's taken a lot of adaptability to figure out how to do things in a manner people feel comfortable with. With all the regulations there have been some added challenges—added stress—but for the most part people are coming out to the barn and to the farmers market on the weekend. People I think are excited to be out and to do things." 
So far, she said, this past Saturday has been the busiest day of the season by far. Add to that a thriving Ithaca Farmer's Market, where Littletree is a vendor, and the orchard has not been hit too hard by the COVID-19 pandemic.
"We're all trying to be as valuable as we can and to think about sustainability and how we can make it through this year, and how to get the food to people, because we're all in this boat together," Steinkraus said. "We all have unique struggles, and figuring out ways to come together and finding joy right now is important."
For Littletree, a big part of being valuable is bringing joy to the people in the form of their apple cider donuts, which are famously popular and known for attracting long lines at Ithaca's annual Apple Harvest Festival. 
Like every other year, the donuts are available at Littletree's shop at the orchard, which also sells cider, vinegar, and other apple goods. 
And they will be available at the festival as well, in whatever form the festival may take this year. In what has been a very scaled-back publicity campaign this year, the website for the Downtown Ithaca Alliance states there will be an "Apple Festive" from Sept. 28 to Oct. 4. It is billed as providing "safe and socially distant options to enjoy the fall apple harvest season." 
 The open air farmers market on the Commons will take place each day from noon to 4 p.m. Robbies Produce Farm Market, AJ Teeter Farm, Littletree Orchards, Baked Up & Bubbled Over, Bakers Acres, and Creamcyle are all billed as vendors. 
For those who are thinking about apple picking, Steinkraus said it is a good year for it. Though they lost 40 percent of their crop in the wildly fluctuating temperatures of the spring, a dry summer season still led to an abundant crop of pretty apples (thanks to a lack of pests) that have extra-concentrated flavors. 
"I continue to be really grateful to the community we live in for their support of local agriculture and local farms—it feels like that's not true everywhere," Steinkraus said. "Not everyone is blessed to live in an area where farms and farmers really care about the earth and community, and I feel really great to be a part of it."
Bakers Acres
Baker's Acres, located on 1104 Auburn Road in Groton, has three orchards that will be open to the public for u-picking this fall. Owner Reenie Sandsted said the acres will for the most be following the same protocols for u-picking as the ones set back on April 1.
"When they're out their picking, they need to social distance," Sandsted said. "We ask them to bring their own bags, but we do have some plastic bags if they don't have their own bags. We have our scale to weigh them outdoors on an outside table, so they don't have to congregate inside and wait for their apples to be weighed."
"We have signs around requesting to wear a mask when you're in the greenhouses. Outside when it's hot and you feel the need to take your mask off, then if you're social distancing we don't have a problem with that. It's sort of like shopping at Baker's Acres; just be courteous and keep your distance."
Though not mandatory, it is suggested that when picking visitors should only touch produce if they intend to pick it. Each orchard features a variety of apples. Visitors will receive a map of what types of produce are available to pick at each orchard. Folks can stop by and pick a several breeds of apples at the moment – Paula Red's, Macintoshes, Burgundies, Ginger Gold's, Honey Crisp's, Gala's and Cortland's.
"We have a huge crop this year," Sandsted said. "The time was just right with the cold and the bees were doing their job. We have an exorbitant amount of apples."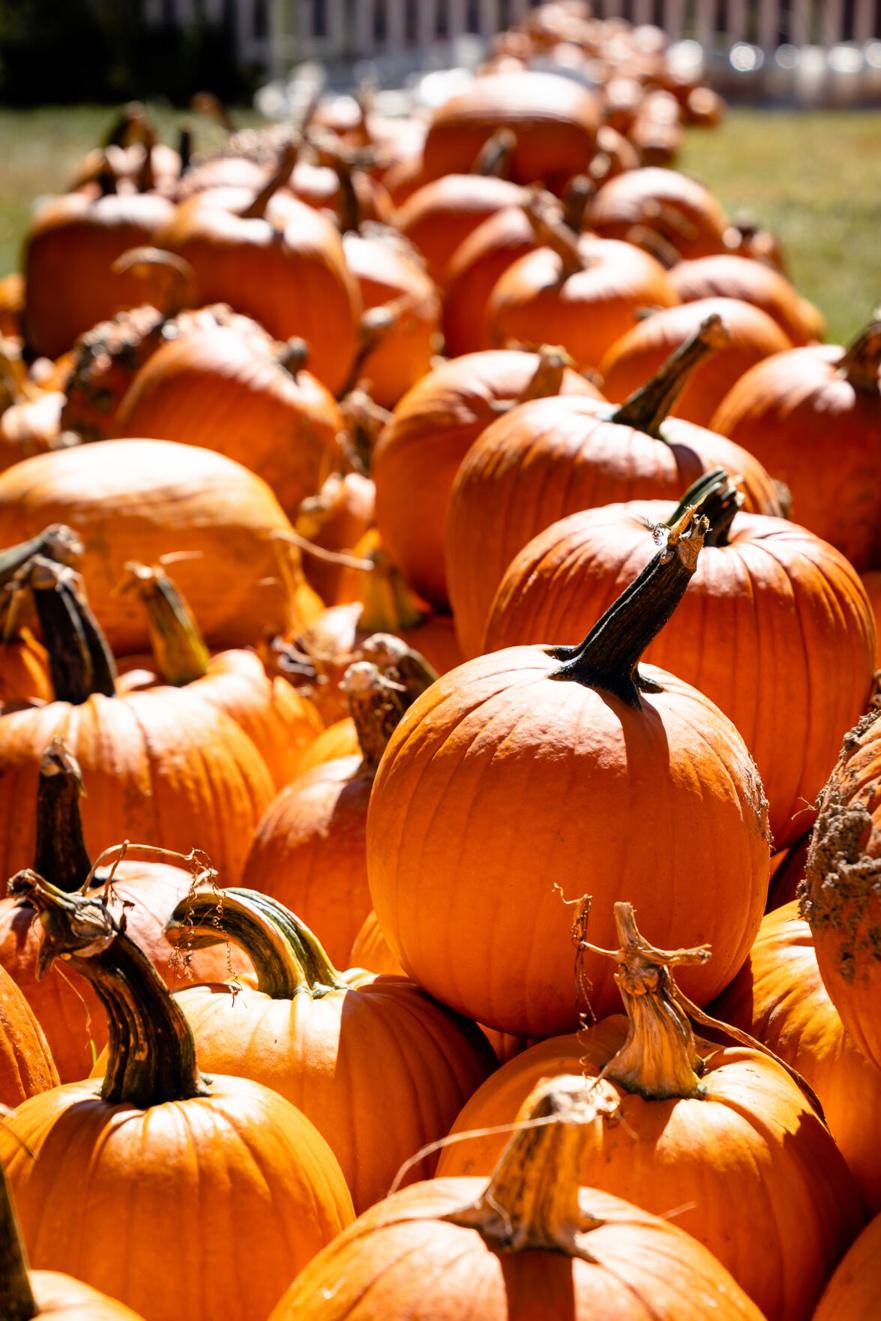 Those interested in picking apples can stop by the acres from 8 a.m. to 5 p.m. on Monday through Friday and 9 a.m. to 5 p.m. on Saturday and Sunday. All apples, except for Honey Crisp's, are 95 cents per pound for under 25 pounds. If individuals pick more than 25 pounds it is 80 cents per pound. The acres are offering a special deal for its 40th anniversary of 65 cents per pound for 40 pounds or more.
Honey Crisp's are $1.35 per pound for under 25 pounds and $1.20 per pound for more than 25 pounds. Due to low quantity, Honey Crisp's are excluded from the 40th anniversary offer.