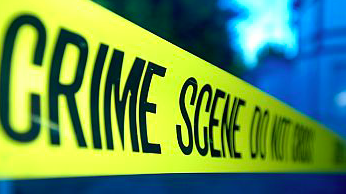 Ithaca Police Department has issued a press release regarding a string of vandalism incidents over the past few days. A 14-year old person from Ithaca has been detained in the incident and transferred to Tompkins County Family Court. 
IPD stated there had been at least nine separate reported incidents of vandalism, from all over the city, the majority of which had occurred at night. After receiving a report of a similar incident in the 300 block of North Cayuga Street earlier this afternoon, the police apprehended a suspect who had a BB-gun in their possession. 
Included in the press release is a statement from Chief of Police Pete Tyler, indicating the police believe the detained suspect is not the only person involved. 
"We believe there are others involved, though," Tyler said in the release. "I am asking for the public's help in identifying the suspect(s) in these incidents. Someone probably know who the other people are that are involved. Please be vigilant and notify police of any suspicious behavior that you observe."
Police dispatch: (607) 272-3245
Police Administration: (607) 272-9973
Police tipline: (607) 330-0000
Email: policeinfo@cityofithaca.org
Anonymous Email tip address: www.cityofithaca.org/ipdtips
Facebook: https://www.facebook.com/ithacapolice
Twitter: https://twitter.com/ithacapolice