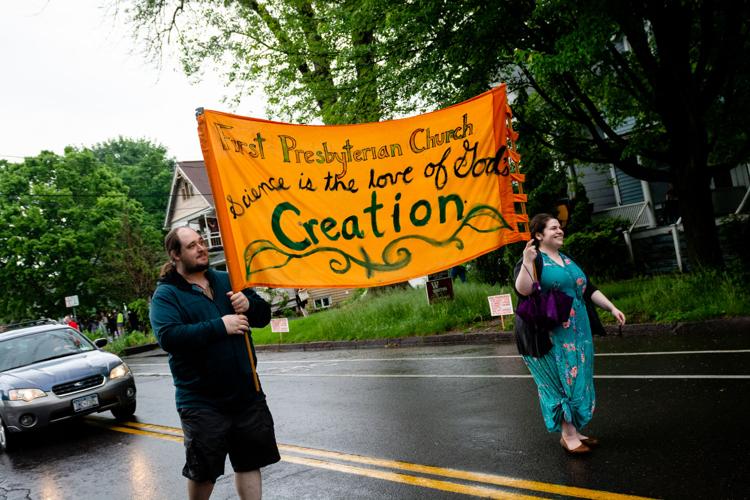 As seemingly always happens, the Ithaca Parade faced a bit of weather-based adversity on Thursday night when a fierce thunderstorm rolled in about 30 minutes before the procession was set to begin. 
But, also as usual, it didn't do much to ruin the mood as droves of onlookers crowded the streets to watch the annual parade, led by Ithaca Mayor Svante Myrick. 
Here, courtesy of photographer Casey Martin, are all the best shots from the annual kick-off to Ithaca Fest.