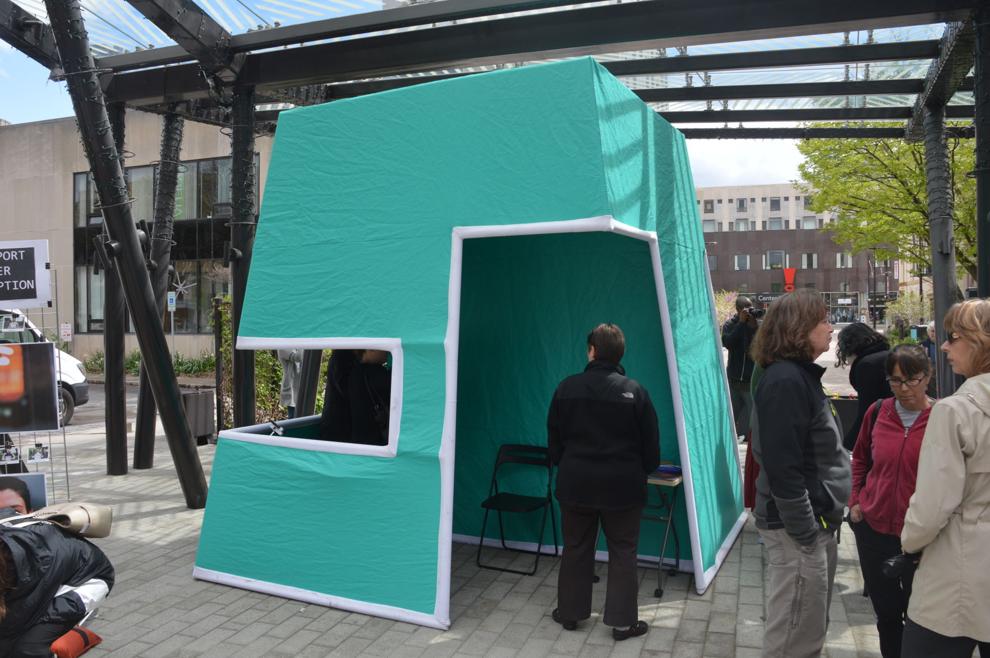 When the city government announced the Ithaca Plan early last year, the idea of "supervised injection sites" was launched into the center of a heated local conversation, even making national headlines. While the exploration of such a system continues, Ithacans were able to get their first glance of what one might look like.
The mock site was part of the Safe Shape Tour, a 10-day excursion around New York state in order to spur on support and spread more knowledge about the sites. It's targeting cities that have been hit particularly hard by drug problems, either recently or historically: Albany, Poughkeepsie, New York City, Buffalo, Rochester and Syracuse, along with obviously Ithaca. There's also the premiere of a documentary called "Caring Communities" Tuesday night at the Hill Center at Ithaca College. 
Tompkins County and Ithaca have struggled with heroin overdoses, grimly highlighted by a spree of reported overdoses in early March. 
Advocates for the site say it is the most effective way to fight drug overdose deaths, while opponents argue the sites are a means of enabling harmful drug use. 
Organizer Mary Taylor, of drug victim advocacy group Vocal NY, said one of the goals of the tour is to remove the stigma from the sites, to show people the sites might not be as intimidating as they had imagined. 
"Generally, the reaction that I've seen across the state so far are people who don't really know what it is," Taylor said, "the more we talk to them about it, show them it's about saving lives and making sure people feel valued, the more they're on-board."
A group of about 15-20 people gathered around the large, bright green structure, resembling something like a magnified traffic cone, with tours being offered. The site featured three stations, which were essentially successive corners, labeled "Supplies Area," "Consumption Station" and "Chill Room".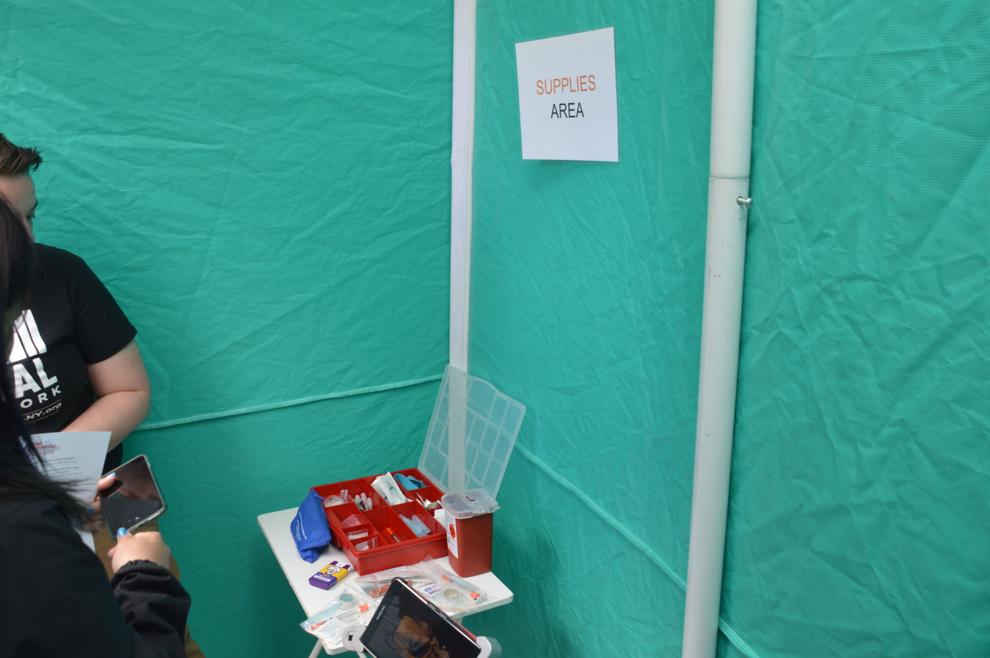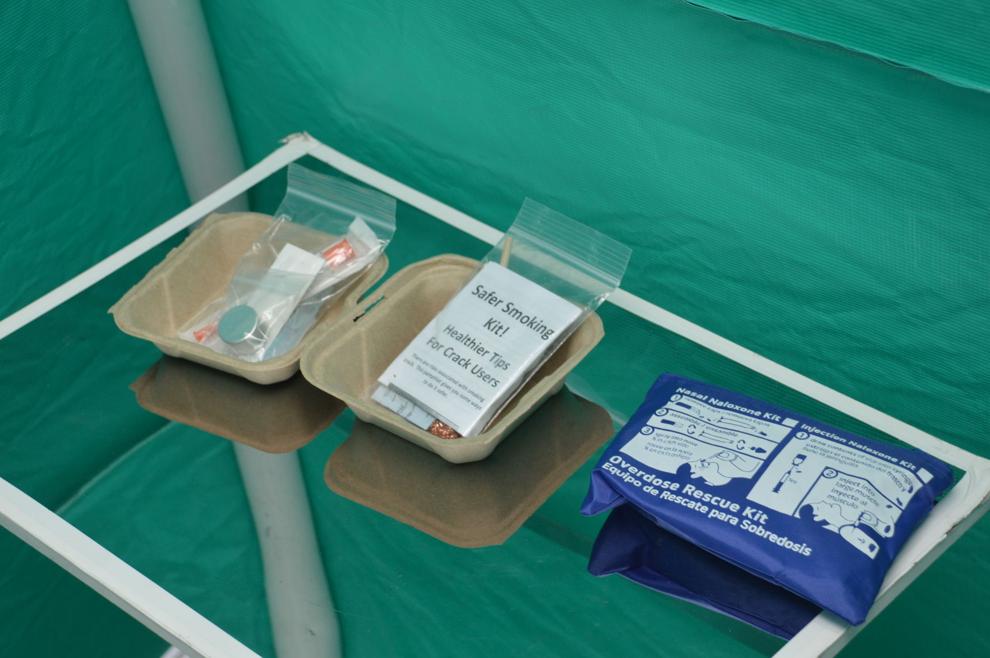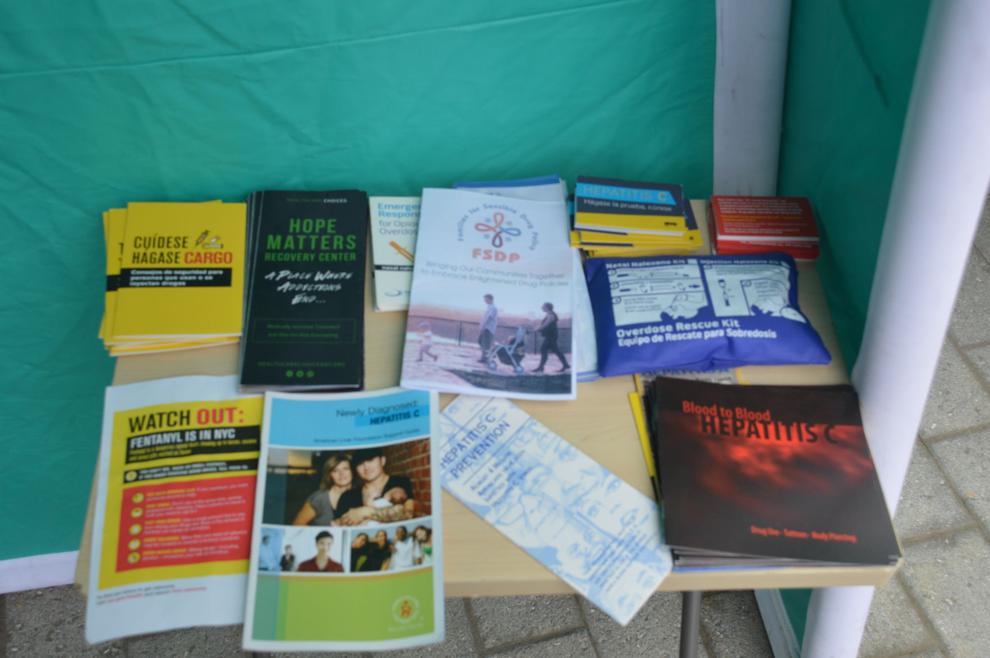 The Supplies Area contained things like needles, alcohol wipes, small Band-Aids, and other common materials used. The Consumption Station was equipped with safety kits for smoking crack cocaine and an Overdose Rescue Kit. The Chill Room had places for sitting, along with literature about overcoming addiction and available resources around the community to fight drug dependence.
No drugs are provided at the site. 
Kassandra Frederique, the New York State office director for the Drug Policy Alliance and a technical adviser to Mayor Svante Myrick in relation to the Ithaca Plan, said there is a lot of confusion about the sites, but that the discussion is becoming more common around New York, in addition to the country. New York City has looked into founding a facility, while Seattle and King County in Washington announced earlier this year they will build two safe consumption sites, the country's first. 
"I think a lot of it is about having people understand that it's not new, or a science experiment," Frederique said, adding that there are over 100 safe injection facilities in 66 cities around the world. "It's new to us, but it's old to everyone else."