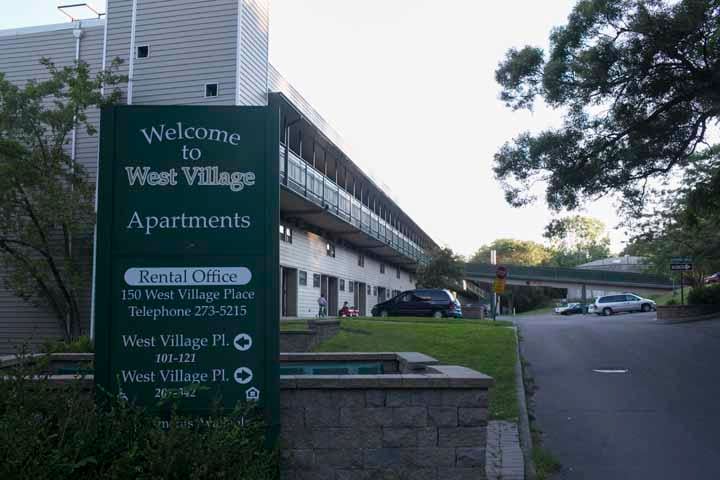 After a bit over two years, the Ithaca Police Department is withdrawing from the Officer Next Door (OND) program. 
The announcement was made in a letter to the City Administration Committee by IPD Chief Pete Tyler. He said while the program was well-intentioned, the metrics to measure success are too vague or too unclear to continue the department's participation.
The department joined the program in 2016 with hopes of reducing some of the problems the troubled West Village Apartments, a 235-unit affordable housing complex has been plagued by, such as drug problems and crime. It consisted of two police officers living full-time in the complex, with their rent being paid by the property's managers, a New York-based real estate company, fueled by the idea that their presence would have a chilling effect on area crime and make the community safer. 
"We have concluded that it is extremely difficult to provide success measures for this program other than the perspectives of the officers themselves and the residents who reside at West Village," Tyler wrote in the letter. 
In Tyler's letter, it's not stated specifically where the requests for justification were coming from, but he did say throughout 2017 there were several stated desires through a variety of methods to show some level of success from the program. West Village residents had questioned OND's effectiveness to city officials as early as August 2017. 
Generally, Tyler wrote, his conversations with the two officers living in the complex (there is now only one who resides there) showed that they felt "OK" with the impact their presence had, but without much tangible evidence that conditions were improving. 
"My personal feeling, as Chief Barber initially stated, is that there was undoubtedly the intent for a positive impression based on the officer's presence alone, but I am not convinced that this carried into a sustained, impactful and measurable product," he wrote. "Therefore, I am making the decision to withdraw from the program for now."
He did not rule out coming back to the program in the future. Tyler concluded his letter by stating he still intends to engage with the city and community members on other methods to improve life in the West Village Apartment complex, particularly the factors that originally inspired the department's enrollment in the program.