ITHACA, NY -- There are many things that define a community, from its political leadership to its school district to its economic base. But one of the things that brings life and culture to a community is its festivals and special events. Rochester, NY has its Lilac Festival and Jazz Fest, Oswego, NY has Harborfest and Albany, NY has the Tulip Festival. All of these signature events say something about the community they take place in. In Ithaca, we have Apple Harvest Festival, Ithaca Festival and PorchFest, to name just a few. However, the future of festivals in Ithaca could be in jeopardy as dwindling resources and increased regulations are making it harder for both the city and event organizers to pull these festivals off.
"I started raising the red flag in 2019, stating that events were getting a lot more complicated," City Clerk Julie Conley Holcomb said. "They were growing in size and in volume and we were getting more of them. I was not confident we could adequately accommodate them."
Holcomb, the final approval needed to sign off on events, has largely taken on an event planner role within her City Clerk job.
"That part of my job became very big all of the sudden, and honestly it should maybe be 10-15% of what I do," she said.
Holcomb said the number one priority of the city when working on planning special events is public safety and risk assessment. And she said while of course event organizers want their event to be safe, they're often focused on attractions, the theme of the event, the budget, and other details. Then there are additional requirements from the New York State Department of Health if an event is going to have more than 5,000 people in attendance at one time. The state requires event organizers to get a mass gathering permit, which needs the city to confirm they have the resources available should things go wrong. The police department needs to submit a plan about how they're going to react if there's an active shooter situation, a bomb situation, a vehicle breach of a barricaded pedestrian area, and any other number of dangerous situations.
In addition to that, the state's Office of Fire Prevention and Control has its own regulatory codes that requires the fire chief to get safety plans, confirm the ratio of crowd managers to expected attendants, make sure crowd managers have appropriate training, have a plan for fire watch and ensure fire lanes and hydrants remain clear throughout the festival.
"So events are getting more and more complicated to plan," Holcomb said. "They're taking longer and event organizers, in some cases, don't feel prepared to write the incident action plans that the state requires they have."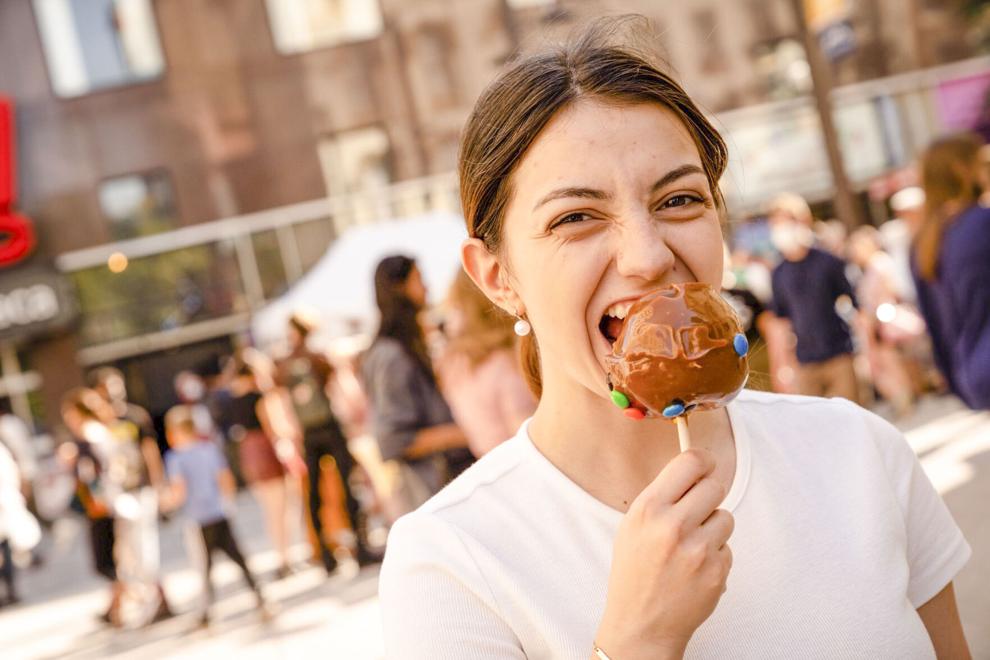 She said everyone understands why the state is requiring these things, as the country routinely deals with attacks on public events.
"[The state] is trying to mitigate and make sure the city is prepared and can respond accordingly," Holcomb said. "Our police and fire train together and work very well together, but emergency management planning is a lot more time intensive and something that not everyone has time for anymore."
She noted that both the fire and police departments have been shorthanded in recent years, making finding time to complete these plans and provide support at events increasingly difficult.
Holcomb said the city has a special events team with support from the Department of Public Works, the police and fire departments, TCAT and the Downtown Ithaca Alliance in an effort to make things smoother for event organizers.
"Collectively we all meet and review the event applications and for the event organizer, it's like one-stop shopping," she said. "They can submit their application and hear perspectives from all the different departments. And then we all hear the same thing, have the same plan going in, and can react appropriately if something out of the norm occurs."
However, sometimes not even that process works. PorchFest was planning on making its return this year after canceling in 2020 due to COVID-19. However, the increased number of requirements on event organizers proved to be too burdensome for the festival and it was again canceled.
PorchFest organizer Andy Adelewitz said at the beginning of January he filed the permit application, and noted that at that time things were still up in the air with COVID as vaccinations were only just getting started.
"The state restrictions on events were changing all the time, so we were putting in our application and would wait and see," he said.
After nearly six months, Adelewitz said they hadn't heard back and after the governor lifted most COVID restrictions in June, he said they followed up with the city asking if they could proceed. They were then invited to do the second phase application, and as they were undergoing that process the city told them they would need to hire private security. Adelewitz said that was new for PorchFest but that they took a meeting with a private security company and determined they would be able to afford it. In mid-August, which was a little over a month out from the event date, the events committee told Adelewitz that he would need to submit a public safety plan.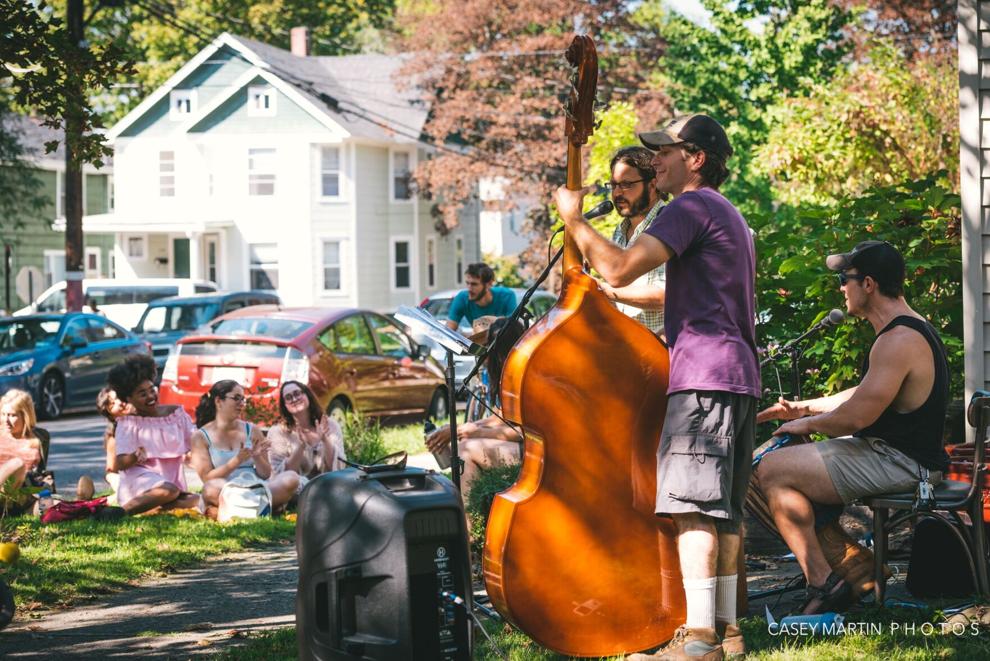 "That was, again, a new thing," he said. "We weren't really given any guidance of what it should look like. We did some research and tried to put something together that made sense for our event, but we were told it was not adequate."
At that point, PorchFest was 40 days out and they hadn't even been able to book the acts yet.
"We're not professional organizers," Adelewitz said of he and his partner. "We're two people doing this on the side and don't get paid for it. Perhaps if we had dedicated our whole lives we could have pulled it off. We should have followed up more aggressively, we are one of the many things the event committee has to deal with."
He noted that planning events also wasn't the full-time job of the city staff, Fire Department or Police Department.
"We could have been chasing them earlier in the year to make sure we knew what we had to do to meet all the new requirements," Adelewitz said. "It's frustrating for us that it came down so late in the process, but we understand that last year was an unprecedented year."
He added that while they don't meet the 5,000-person threshold of the state, the local rules have changed as PorchFest has grown, such as starting to close down streets and getting insurance.
"We just didn't learn about all the new things until late in the game," he said.
Holcomb said she knows there are hard feelings that PorchFest didn't work out in 2021, but said it's the event that she's been the most worried about over the past few years.
"It's now a huge regional draw and our concern was yeah, the bands are on private property, but it creates a festival atmosphere," she said. "There are a lot of children and families that go and traffic was open and vehicles were going up and down while people were spilling off the sidewalks and kids were running across the street. We had a police officer who was pretty shaken because they almost hit some kids and the fire chief had very grave concerns. So we want to make it a safer event. Everyone loves it, no doubt, but what can we do?"
She confirmed that Adelewitz hadn't felt qualified to come up with the safety plan and ultimately they all ran out of time.
"I feel very very badly about that, but at the same time our number one charge is public safety, so we have to make sure everything is in place so we can adequately support an event," she said.
Apple Harvest Festival, on the other hand, was able to go off pretty normally. At least from the outside perspective.
"I think COVID, state regulations and city constraints all kind of came together and has made it a much more challenging environment to do events," Gary Ferguson, executive director of the Downtown Ithaca Alliance said. "I think there's still an appetite to do events, but the challenge is the environment is a lot more complicated and probably a lot more expensive."
Ferguson said the state requires major events, such as Apple Harvest Festival, to have incident command centers and detailed safety plans.
"I think the safety plan for Apple Harvest Festival was between 45-50 pages long," he said. "These are major undertakings. It's not something where you get together at Starbucks and write it together over a latte."
He added that every time something like what happened in Wisconsin on Nov. 21 happens, when a driver intentionally sped into a holiday parade killing six and injuring dozens more, it adds more angst to the process.
"Everybody wants to be very sure and very careful that we don't have problems," Ferguson said. "We're trying to prevent and mitigate problems as best as we can. So that's in the forefront."
This means while the Apple Harvest Festival seemingly went off without a hitch, the DIA actually had to spend "a very large sum of money" on security. They also spent a lot of time and effort training people to be crowd monitors, taking them through online classes, and establishing reporting mechanisms and putting them into place. And Ferguson said while they do use volunteers, they like to pay the people they put into responsible jobs, which adds labor costs as well, and insurance costs continue to go up year after year. All of these things affected the DIA's bottom line substantially.
"There were a lot of extra steps that came into play," Ferguson said. "The concerns that I have would be we're always sort of watching that we don't take on more than we need to in terms of city responsibility of city dollars. The city has a role to play in this process. Defining that role is evolving and changing and we'll work with that, the DIA and city are trying to work together to figure that out."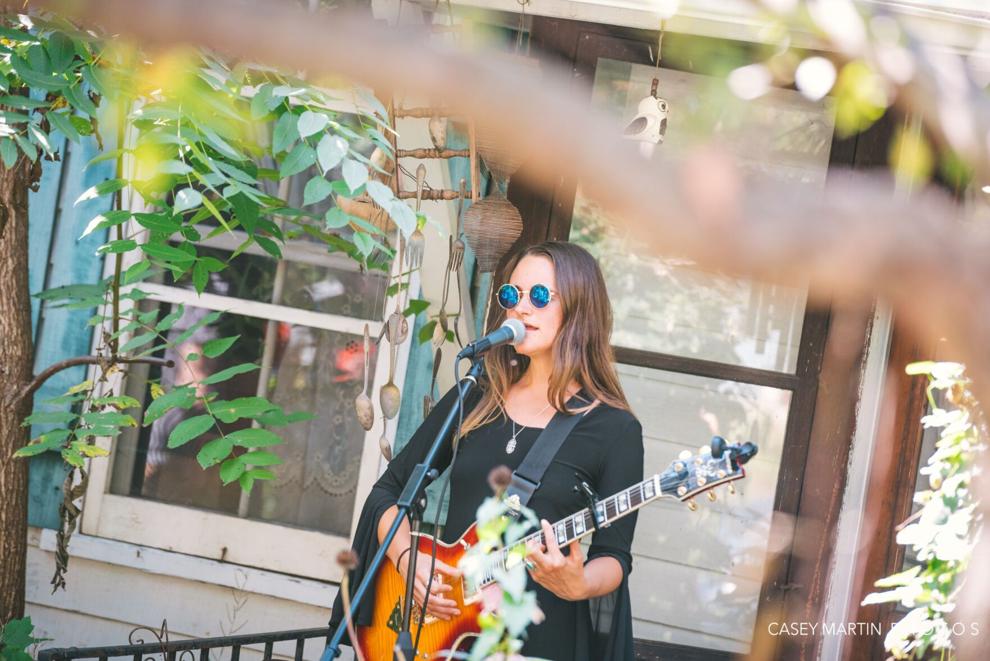 The incident command centers were traditionally manned by the city, but Ferguson said this year the DIA was told the city doesn't have the capacity to staff those anymore. He said the DIA is lucky that they have the ability to do that, but smaller event organizers likely wouldn't.
"I worry that while the DIA has developed a capacity to have special events over the years, that's not the case with most other organizations," he said. "I worry that smaller groups will find themselves on the short end of the stick because they don't have the capacity or resources to respond. We don't want to have a community that's not able to have special events."
Scott Rougeau, the special events director for the DIA, said with all the new costs incurred for this year's Apple Harvest Fesival plus some COVID precaustions, the organization saw a 90% reduction in profit. This affects even the DIA's ability to put on smaller events.
"Only a few of DIA events actually generate revenue," Rougeau said. "These events are crucial to the rest of the downtown programming. Without the revenue from events like the Apple Harvest Festival it makes it extremely difficult to produce additional free community celebrations; Summer Concerts, Halloween, Holiday events, etc. Most of our events have sponsorships but these rarely cover the total cost of production." 
It's unclear which burdens will remain with event organizers going forward, but it's likely some of the process for planning will change. The Common Council approved a full-time events coordinator in the Planning Department to help shift most of the heavy lifting off of Holcomb — who is planning to retire sometime in 2022.
"My thinking is if we have a full-time staff person to do this […] we could do all of this in one place and there'd be opportunity for communications and collaboration, but have it a little more centralized so there's a department with a comprehensive look at what's happening in the city on a given day."
It's not only larger events like Apple Harvest Festival and Ithaca Festival that require permitting, it's everything from college parties to story time in DeWitt Park to one-time charity 5K races.
"There are just so many varied types of things we do," Holcomb said. "It can get complicated and it's a big job."
And Ferguson said it's important that everything from the biggest events to the smallest are able to happen.
"They provide a really important flavor for the community and are the reason people like where they live," he said. "That community life is really important. There are ways you can measure economic impact, but it's a lot harder to measure community impact. […] Having worked in events in this community for over 20 years, it's a lot different. That's because the world has changed. Requirements have gotten more difficult and we're trying to respond to threats and problems we haven't had before. It's hard to go backwards, you can only go forward."