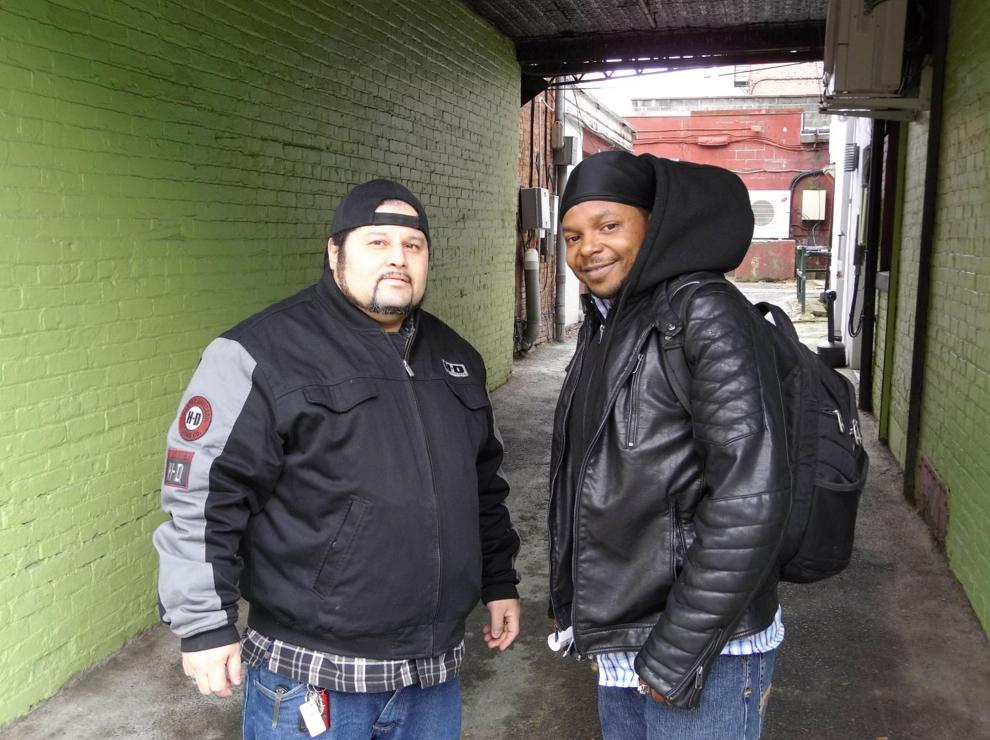 Barry Briggs did everything he was supposed to do.
Sitting in jail close to two years ago, Briggs decided once he got out he was going to get on the right track: to go to school, stay out of trouble and open up his own catering business. While in jail he hooked up with Edwin Santiago, a mentor with Ultimate Reentry Opportunity, and began planning his passage back into society, finding housing through the Department of Social Services, continuing his mentorship and playing it straight on the way to success.
At least, that's what the road ahead looked like in theory.
Instead, Briggs found himself bouncing from couch to couch to a room in the homeless shelter, all while fighting a system of limited resources that can break a person's will before they even have an opportunity to get on their feet.
In Briggs' case, it was the bureaucracy that got him: first, he couldn't get his paperwork for Section 8 because he had no address, as he was living in the shelter. Then, after nobody with DSS would place him into housing, Briggs found his own landlord, got the paperwork he needed and was on his way to getting his $400 a month to pay for his housing.
Until DSS withdrew his Section 8 for a "lack of paperwork," something he said was a fault of their own.
"That's what discourages a lot of people; they don't have the fight in them," Briggs said. "They've been fighting so long that once another discouragement comes along, they just quit. It's sad when you get to that point, where you can't fight by yourself."
Anybody who comes in the shelter, like Briggs, oftentimes doesn't have paperwork or identification, and may have some unmet connections with organizations like DSS that need to be made to move forward. The idea is you can come into the homeless shelter, staff can help you make connections and move you quickly into some sort of room, somewhere. 
When Rich Bennett, the current director of the Ithaca Rescue Mission, got to the shelter, the top floors of the shelter were used as transitional housing but have since been converted into permanent supportive housing, which could serve clients longer than the three to six months allowable in traditional forms of transitional housing. 
The other rooms in the facility, one of which Briggs stayed in for three weeks, often stay occupied far longer than intended: there's often few places for their tenants to go.
"In this community, you can have someone come into the shelter and work their butt off," Bennett said. "But it still takes them 30 to 45 days to find housing because it's in such high demand."
The idea is that once your time is up, whether incarcerated or in rehabilitation, you're supposed to be corrected, cured, ready to reenter society: once your sentence ends, the assumption of the system is a new start for those who had been in it, getting back into society as a contributing member rather than a liability. Where the system falls short is easing people back into society, providing a brisk step off a cliff rather than a smooth transition back into the world.
After incarceration or addiction, housing is considered to be the foundation to successful recovery. The main tenet of the "housing first" model -- a homeless assistance approach prioritizing the provision of permanent housing as quickly as possible to those in need – the model relies on a safe setting and voluntary supportive services in order to facilitate recovery. In Ithaca, which is already strained for affordable housing, ideal housing for those in recovery is scarce; assuming you can even get it in the first place.
The Ideal
Upon reentry, a former convict or addict loses a lot. Outside of an institutionalized, regimented life within the walls of a jail, prison or treatment facility, people are essentially given a list of phone numbers and a person to meet with to try and find them a place to live. Many of these people, even if looking to turn their lives around, aren't used to freedom or are incapable of dealing with their newly-vested independence. 
"If you're coming out of prison and you've been incarcerated for upwards of a year, it's going to take a while just to figure out how to be free," said Deb Dietrich, director of Opportunities, Alternatives, And Resources of Tompkins County. "Frequently, when you're coming out of jail, you've been homeless." 
Overcoming a lifestyle so radically different than that offered beyond the streets or the walls of an institution is a challenge difficult to undergo alone, one which Dietrich said ideally requires six months to a year of housing where programs emphasizing personal accountability and close to services are available. The issue, she said, are the facilities offering services like programming are few and far in between and have been declining in number for years. And, in a climate where the Department of Social Services only provides $400 monthly rent in a market where a typical rent is more than double that, options in the private sector are often limited, oftentimes a single room in the outskirts of town, far from essential services downtown or with in-house support.
To fight this, many organizations, like Tompkins County Action and OAR, are working to purchase their own homes to serve as transitional housing. Dietrich's organization, for instance, is trying to purchase a home to house five to seven of its clients coming back from incarceration for six months to a year, the whole time governed by several guiding principles to get back into the world. The house they're looking at, a dilapidated home in need of essential repairs just to bring it up to code, will eventually include community space for meals, programming like AA or the Mental Health Association, etc.: All served by someone serving as a sort of de facto residential advisor.
Dietrich hopes that with the nonprofit sector creating a model like this where the public sector can't can prove to be a more cost effective answer to recovery: While the corrections system does have a purpose, a lack of structure in society and gaps in opportunity can mean there is room for people to slip through the cracks who won't be cured simply by locking them up.  
"A lot of times, people suffering from addiction issues have underlying mental health problems," Dietrich said. "That tends to be how the addiction started – with self medication… a sense of community to help you discover what pushes your buttons are more than helpful but they aren't the whole answer... It's not just an issue of willpower, like we think."
Martha Robertson, a Tompkins County Legislator, said organizations like OAR or Tompkins Community Action has the mission and expertise to put programs like these in place in purpose-built facilities conducive to recovery. 
Tompkins County Action, for instance, is looking toward the construction of its 23-unit supportive housing complex, Amici House. OAR is close to securing the funding it needs to build its own home and URO is close to finding a site to construct a home of its own. Even the Salvation Army, which has been looking to create its own facility for some time, is getting close to building its own facility. 
Whatever they've planned, these organizations, with limited funds in a stressed housing market, have a hard time finding their place or the financing to meet all of the demand in Ithaca and the surrounding community, with many landlords offering Section 8 typically reporting peak occupancy. And the stock of homes suitable for that bracket is diminishing.
"Because our market is so incredibly tight, even decrepit houses in bad neighborhoods are expensive," Robertson said.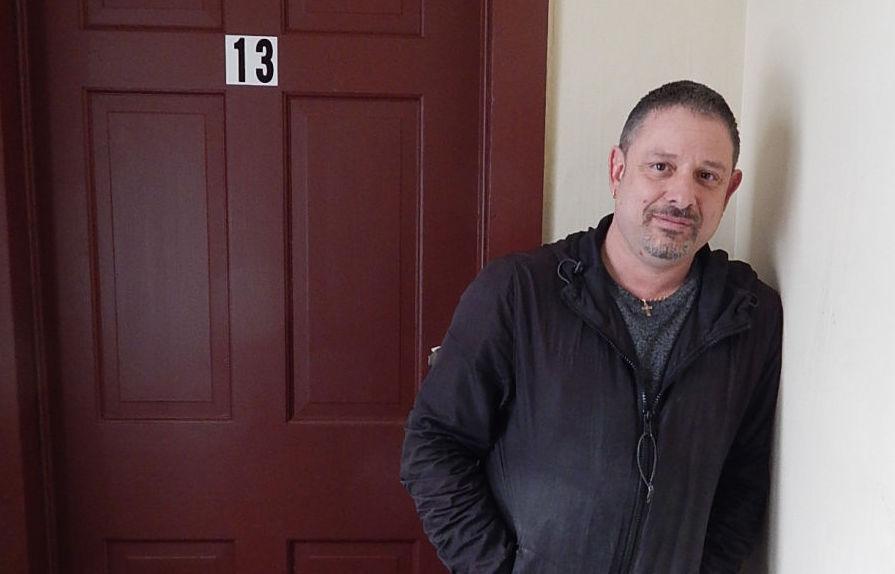 The Landlords
For landlords like Norfe Pirro, where the nonprofit sector falls short lies opportunity.
Pirro, who owns 137 units of housing, says almost 95 percent of those he rents to rely on Section 8 or other housing subsidies to make ends meet. Many of those are former addicts or parolees, recommended to one of his properties by DSS.
"I've always felt the responsibility to provide housing to people who need it, rather than who can afford it," Pirro said.
With options like what OAR offers yet to come online, it's often someone like Pirro who DSS turns to. But people like him, he said, are harder and harder to come by each year. 
With slim profit margins, rising taxes and a lack of community support, the private sector has to be creative about where it finds room to grow. Oftentimes, the only sure bet for a successful addition to a portfolio is by fixing up foreclosed or dilapidated properties to the bare minimum of what the municipal code requires. But then, there's the pushback of the neighbors to deal with. 
Pirro ran into a prominent case where several of his homes in Groton became the subject of a nuisance lawsuit, where neighbors – and the town itself – tried to write up his properties for their alleged negative impacts on the community, reducing the stock of rooms he has available by 18.
What people don't understand, he says, is how rare the properties he's offering are to find. Typically to convert a house at a point that's profitable, he needs a property zoned for multiple occupancy, offering at least one bathroom for every four rooms. To code, each of these properties don't even need a kitchen, Pirro's rooms each coming with a bed, a microwave, refrigerator, a table, a chair and a dresser. 
He can only do this, however, if his homes are properly zoned. And variances are hard to come by. And this is before the challenge of finances in purchasing properties, whether buying new properties or, in Pirro's case, losing potential capital by paying taxes and upkeep on empty properties that can't produce any income, if he wants to expand. Not to say the public makes it easier.
"People will say things like 'oh, I can't believe you would rent to these people," Pirro said. "When you drive by Wal-Mart or Wegmans when you have people holding up a sign that says, 'I'm hungry,' you know there's a problem. We have the jungle, which has been there for many years. People have died in the jungle, from frostbite, starvation… their tent caught on fire. People have been killed in the jungle. They need a place to live too. Some choose to be homeless because they don't want to live by the rules. Some don't."
However, even though the parole officers of the formerly incarcerated have the keys to the property, none of Pirro's properties have no real programming in place to keep people accountable: logically, no good businessman would spend any more than they have to in keeping their operation running. 
"The private sector, for the most part, isn't interested as much," Robertson said. "It's not their job to make sure there's a staff person or an emergency number to call if someone needs help or say, a meeting room for training or GED classes. That's not their job: most private owners simply want to run a business. The role of the public sector – whether the state, local or federal government – is to try and fill gaps and make things happen."
As new funding is hard to come by, however, businessmen like Pirro – who consistently reports a full occupancy across all his properties – willing to accept the slim profit margins are the only sector poised to fulfill the demand for transitional housing in the county.
"It's not a great picture (for nonprofits) in terms of resources," Dietrich said. "Changes at the national level aren't promising for a lot of resources to be put into those programs. But if we had a really vigorous cost/benefit analysis, we could show that transitional housing is cost effective. And that's probably how we're going to have to frame  these issues over the next decade." 
There are some, however, who see the lack of viable options and choose to break even.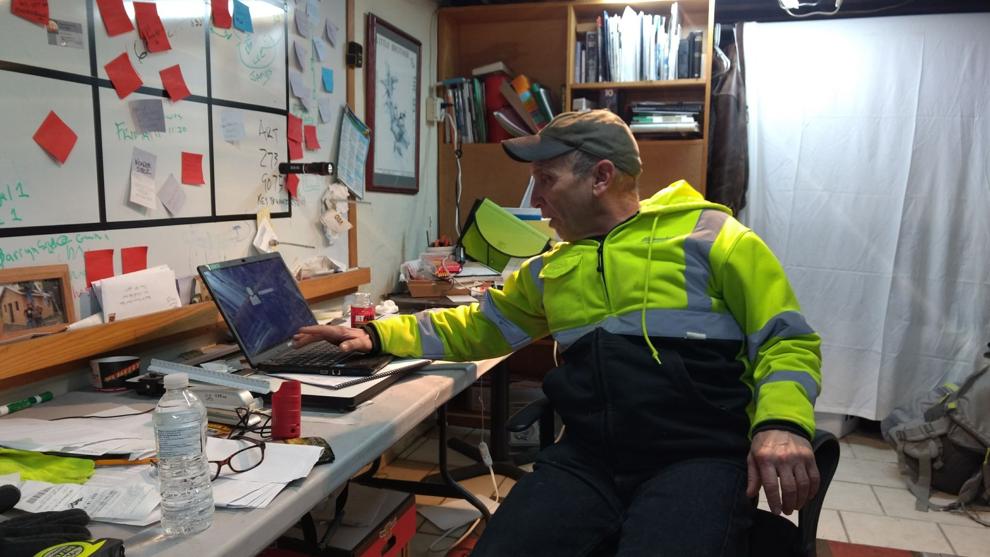 Supportive, Non Profit Options
In 1996 Barry Segal, splitting sets at the Courtside Racquet and Fitness Club with Ithaca police officer Marlon Byrd and future Mayor Alan Cohen, got an idea.
Briggs, an outgoing man and devout Christian known to be spotted on his cellphone as often as he is running the streets of Ithaca, asked the pair what they saw as the biggest problem facing the city. Both responded unanimously: "Drugs," they answered.
Heavily-involved in the community, Segal – a carpenter by trade – often worked with youth in the community and eventually, became a drug counselor where he got the idea for a "Christian house," for those at risk or in recovery to get job training and move their lives forward. He had an idea for a program called holistic hardware, where you could move your life from one of crisis to one of productivity and develop practical skills. But what he lacked was a facility. 
A few years ago, Segal jumped on his dream and bought a building on Court Street, unloaded by the Red Cross to pay its debts in the wake of Hurricane Katrina. Getting to work, Segal fixed the house to code, outfitting all the rooms of the complex (which features 10 rooms total) with modern furnishings and with a staffer, who stays on at the house to make sure all the rules of the house are enforced.
To get into the house, prospective residents first need a recommendation from DSS and then to go through a guy named Steve Chapman, who filters who gets in and who doesn't. As long as there is financing or they have employment in place, they can get in. owing only what their voucher gives them. That $400 per month includes heat, free food on Fridays, rides to medical appointments and assistance with some of the day to day issues people need help with. Segal said he doesn't make a dime on it; just enough to pay off the mortgage and the taxes. But what he gives is worth it all. 
"It a safe place for these guys," Segal said. "They can come in and count on nobody doing drugs at night, nothing bad going on… it's a safe environment and that's what they need. There are rules here. It's not just transitional housing, where a lot of these places don't have that and the bad behavior can continue. This is a place to go to work, come home and build your life, where you aren't affected by temptation."
Yet even for those willing to build something like what Segal did, pathways forward are limited. Segal's property at 121 W. Court St., for instance, was zoned specifically to be a shelter and had a lien from the city on it which Segal managed to have removed. And, even if there were properties which could be turned into housing like his, the demand for student housing, still extremely high, further reduces the incentive for landlords to get into the transitional housing market, much less take the further financial hit to make it supportive transitional housing. But, Segal said, once the market begins to soften the potential for growth in the transitional housing sector could begin to show improvement.
From the legislative perspective, something like inclusionary zoning, where there are mandates for certain types of housing, can work but, Robertson said, being in a happy situation where developers want to build and have figures showing demands at the very bottom of the market, the private sector may soon step up to meet these needs. And the county, she said, might be willing to help.
"We've tried to be creative with financing, which we have the capacity to do," Robertson said. "For example, if you identify a piece of property you want to buy that you'd need a grant to get – but it's on the market now – the county has been willing to lend the money." 
Through programs like the community housing development fund, affordable housing projects like Breckenridge and 210 Hancock have been financed and, through the same passages, transitional housing can also be funded. It's not enough to fund a project, Robertson said, but the initial funding helps nonprofits leverage state or federal funding and tax credits. Programs like this, advocates say, help make these projects viable for private developers. Until then, it's the nonprofit sector best poised to offer transitional housing.
"If you're trying to keep rent affordable – charging rent at the 340, 350 dollar range – you have to keep finding ways to make that work," Bennett, of the Mission, said. "One of the advantages of our 25 units (at the shelter) is we're a not for profit... the goal is to break even and try to create a safe place."