ITHACA, NY -- A sign is taped to the Dunkin' Donuts drive-thru that reads: "Store closing at 5 p.m. due to short staffing. Apply at wolakgroup.com." A giant sign in the doorway at Wegmans advertises open interviews. Downtown businesses remain unopened as they struggle to find workers.
As it turns out, Ithaca is more than just surrounded by reality — it's dealing with it. The nationwide labor shortage has left businesses — box stores and mom-and-pop shops alike — in Ithaca unable to find enough staff to operate as vaccine rollout pushes life a bit closer to normalcy.
Last week, Sen. Tom O'Mara co-sponsored legislation aimed at addressing the labor shortage by withdrawing New York state from the enhanced benefit portion of the federal government's supplemental unemployment benefits program which provides claimants with an extra $300 a week in addition to the standard state benefit.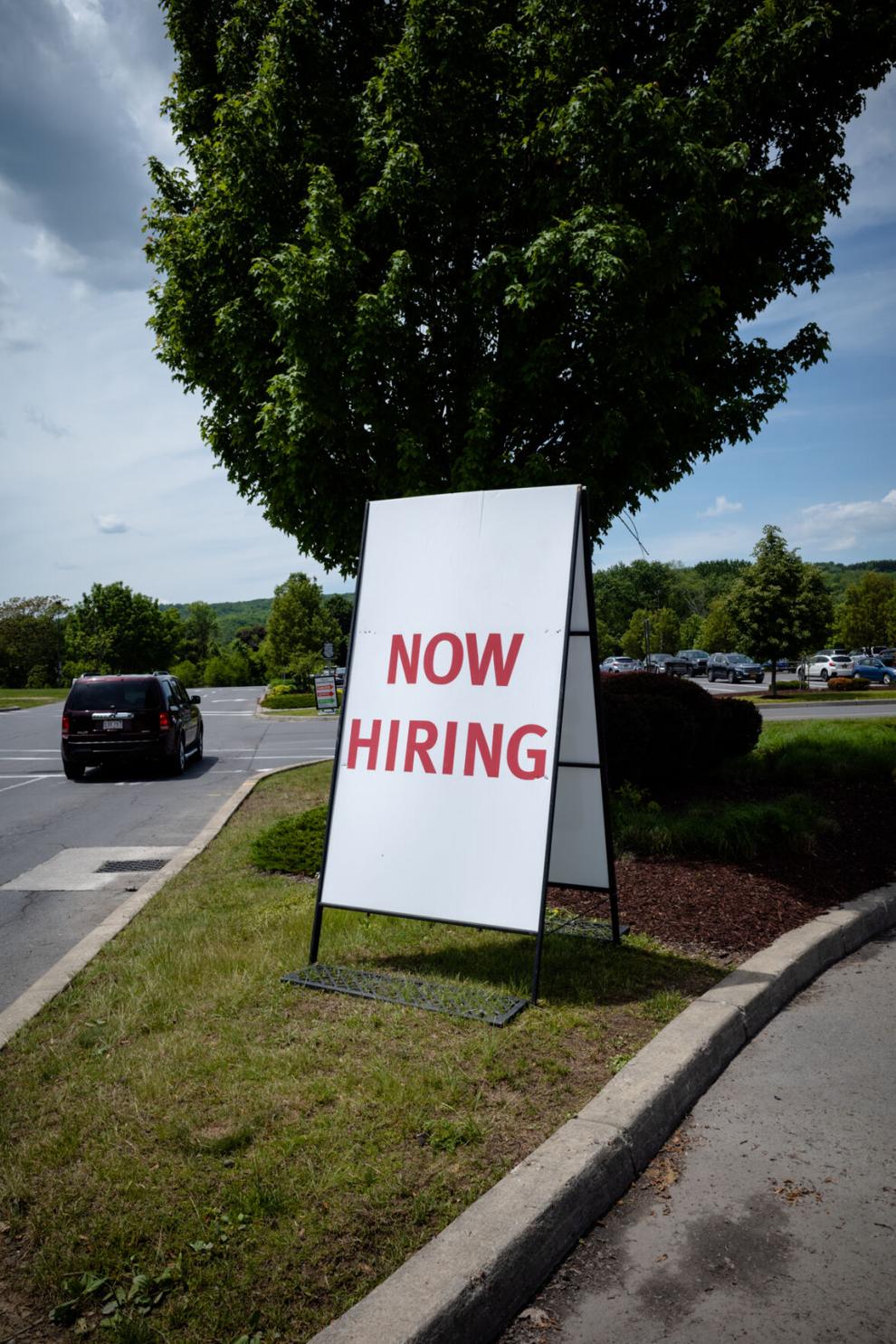 "The COVID-19 economic shutdown has taken an enormous toll on upstate New York's local communities, economies, taxpayers and workers," O'Mara said in a statement. "There was never a more critical time to ensure that unemployment insurance benefits were available to struggling families and we worked tirelessly to ensure that these benefits were available and adequate to help keep workers afloat. But the unemployment system was never intended to be a long-term replacement for a good job." 
This move would bring New York in line with nearly two dozen other states that have also dropped the additional benefit. The belief that people are refusing to go back to work because of the unemployment benefits begs one question: Is it true?
According to Kathy Nivison from Express Employment Professionals, an employment service in Ithaca, not entirely.
Nivison said that while the extra unemployment benefits may play a small role, she thinks ultimately the cause is multifaceted.
"I think a lot of companies are now reopening, and it's happening very quickly," she said. "There's a high demand for hospitality workers, a high demand for manufacturing workers, and there's a shortage of both."
She added that low wages in the types of jobs now available also play into it — why shouldn't folks make more money on unemployment than get paid minimum wage working in hospitality?
"Candidates don't want a minimum wage job or even close to minimum wage when there are other companies out there paying more," she said. "It has caused businesses to reevaluate their pay structures, and they have been raising their wages just to get people."
Nivison also said that she thinks people are shying away from the hospitality industry after seeing how quickly it can collapse when the pandemic hit.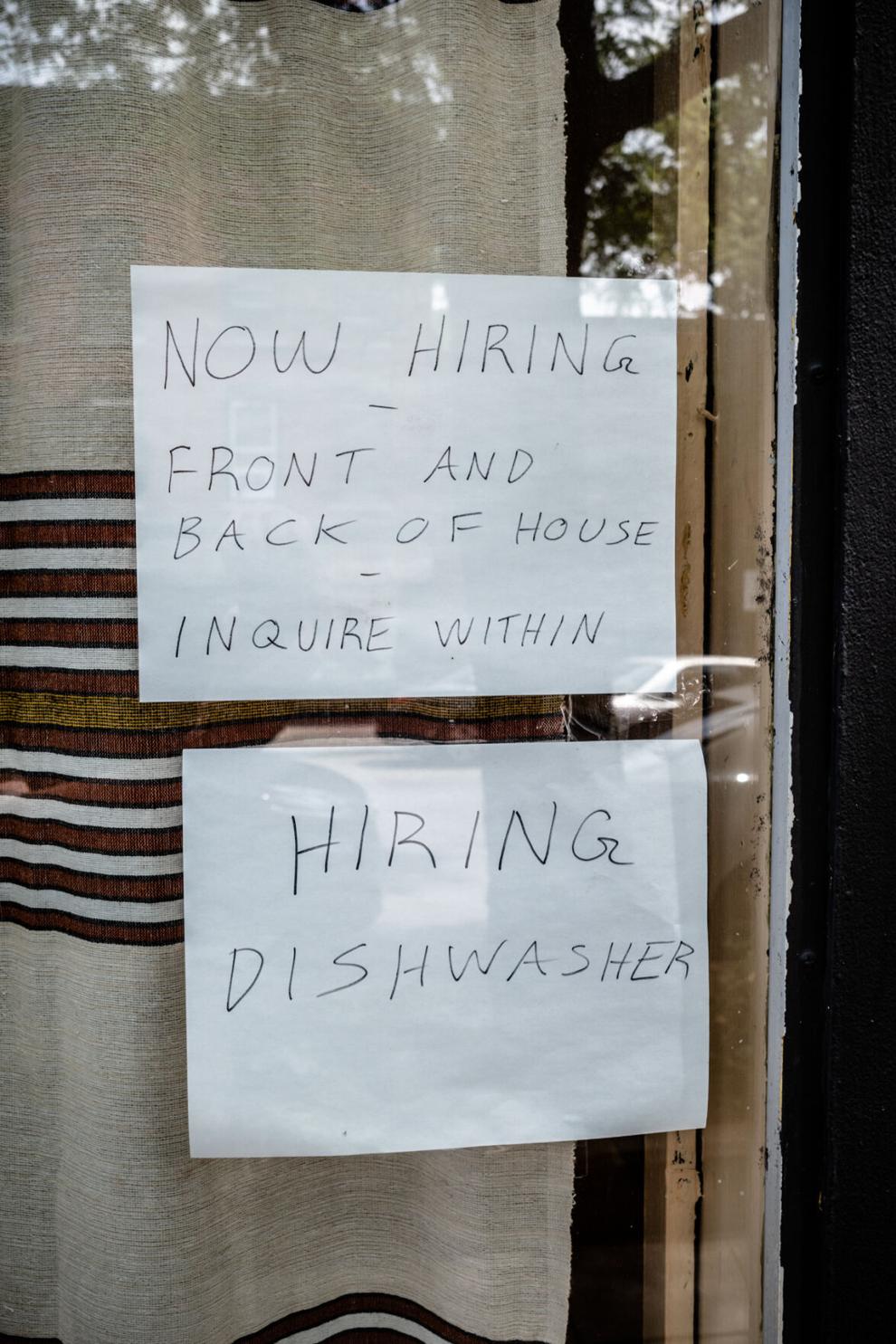 "It's a combination of all that," she said. "There's a very low supply of workers, unemployment insurance incentives are still in place at the federal level […] and people don't want to work in the hospitality industry because it doesn't pay enough. It's all contributing."
Currently, Express Employment Professionals has over 50 open positions they're looking to fill for clients and Nivison said "at any given moment, it could be 75." 
"It's a candidate's market right now," she said. "Companies are having to stay competitive with their wages. If they're not, they're not going to find people."
However, she added that while higher wages are undoubtedly good news for workers, it has placed a burden on businesses. 
"It's unfortunate because the business community was probably not prepared to have to raise the rates so fast," she said. "That's tough on the business community, and that will likely get passed along into the prices of what they're selling."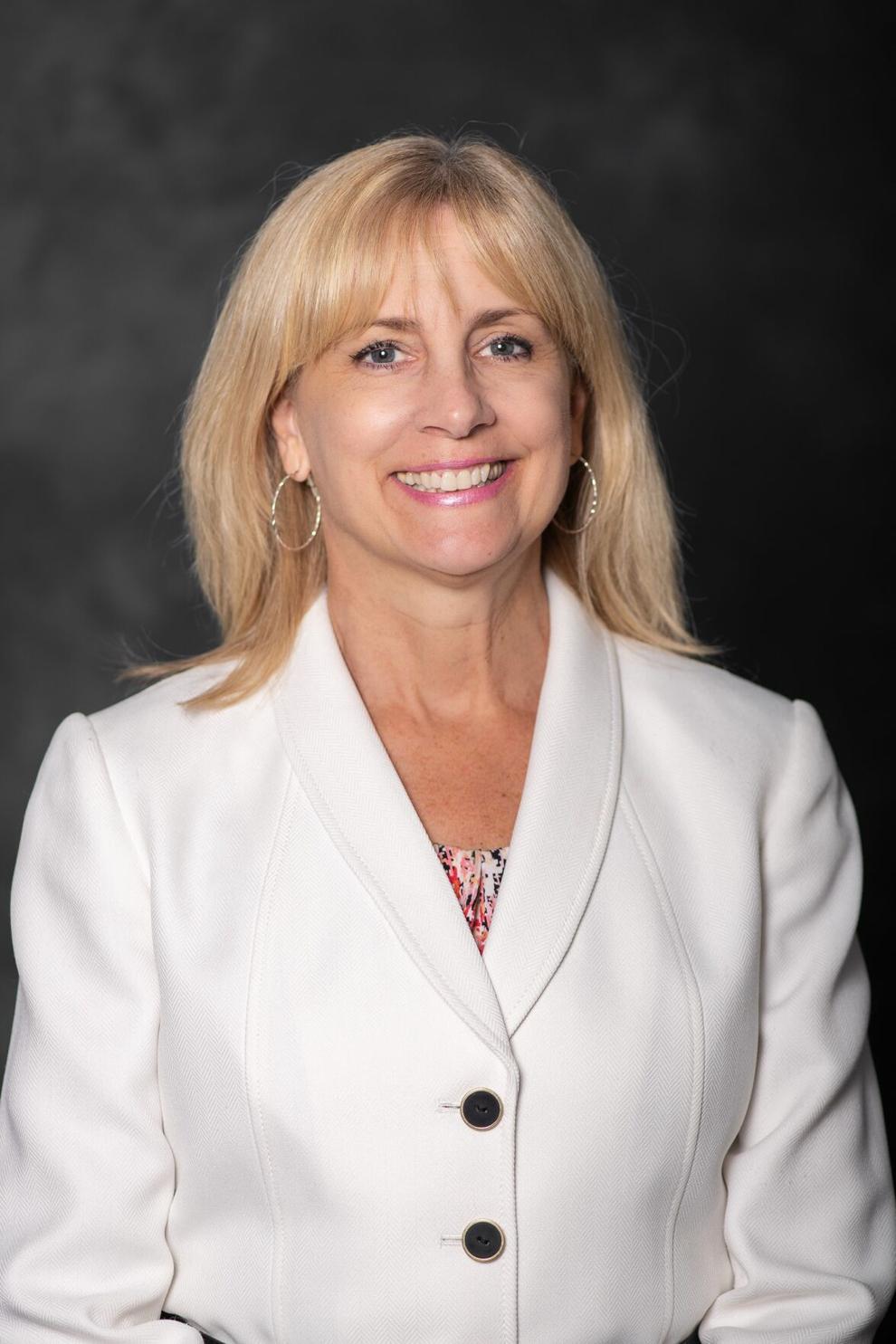 As for what the future might look like, Nivison isn't sure. She doesn't anticipate that wages will come back down once supply meets demand, and she isn't sure that there will be a sudden influx of eligible employees flooding the market anytime soon either. She said maybe the end of extra unemployment in September will help, but she's "not certain that's the magic wand that will make everything better like people keep saying."
According to the New York State Department of Labor, the unemployment rate was 3.5% in 2019 in the Ithaca Metropolitan Statistical Area, the lowest in recent years. Predictably, the worst was in April 2020 when it swelled to 11%, and the average for the year was 6.2%. That average rate is similar to the rates in the late 2000s and early 2010s.
The post-pandemic recovery is evident when comparing last April's 11% unemployment rate to this April's 4.2% unemployment rate, which is 1.2% lower than even February 2021, when unemployment was 5.4%.  
The Department of Labor also gives "unemployed" data, which shows at its best, Ithaca's unemployed number was an average of 1,700 per month in 2019. At its worst, 5,100 people were unemployed in April 2020, and that number has since rebounded to 2,000 in April 2021, not so far off of the average in 2019.
Local business struggles
Scot Vanderpool, the general manager of TCAT, said he's currently down about 10-12 employees compared to the numbers before the pandemic.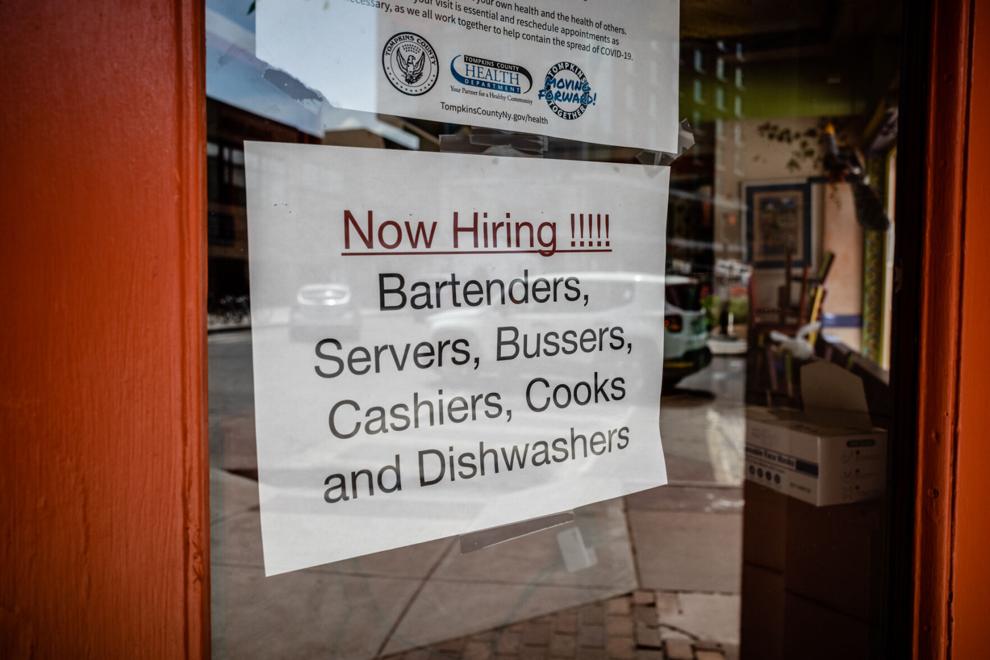 "The pandemic has really put us in a bad spot," he said. "During the pandemic we didn't know what to expect and through attrition we lost people like we normally do […] We purposely did not hire anyone during COVID because we didn't know what to expect. I wasn't sure if our ridership was ever going to come back." 
But slowly it has started to bounce back, and with things at Cornell pretty much expected to return to normal in the fall (Cornell students are a large portion of TCAT ridership), Vanderpool said they're now trying to catch back up.
"We're battling the fact it's really hard to recruit people right now," he said. "We have a full, all-out recruitment effort going. […] We have a very limited amount of candidates to choose from, there are not a lot of applications coming in. We have pretty good wages and benefits, but people seem to be content with unemployment."
Mostly TCAT is currently looking for drivers, which Vanderpool said is 80% of TCAT's workforce. Currently, sitting around 68-70 drivers, he said he'd prefer to be at about 80.
"If we're a little short there might be some things we can do as far as cutting service in certain areas," he said. "When Cornell comes back in the fall that'll really ramp [ridership] up, and we want to be ready for that."
Vanderpool said to combat the lack of applicants, his team has started to expand its recruitment area from Ithaca and Tompkins County out to Binghamton, Cortland and Horseheads.
"We've done two different job fairs, we've done posters all over downtown, and then we've gone to job centers," he said. If we can pull in a few extra drivers it's worth the extra effort."
Downtown, you may have noticed that some old favorites have yet to reopen or are still operating with limited hours.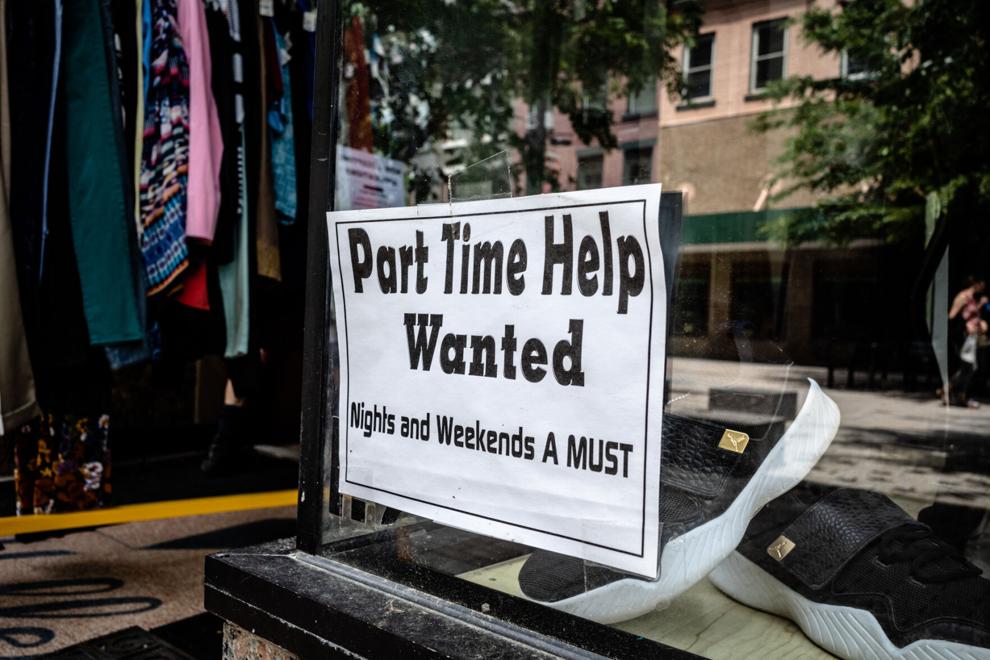 "I think restaurants are evaluating their situations on a weekly basis trying to figure out what makes sense," Executive Director of Downtown Ithaca Alliance Gary Ferguson said. "We know many of the restaurants in Ithaca are struggling to find workers for a bunch of different reasons. […] They have to say 'I can only expand my coverage if I have people to work those shifts.' We know there are businesses keeping their hours limited still." 
When restrictions were eased in late May, many people assumed their favorite clubs and bars would be back open for business, only to find the doors remained shuttered. Aside from the logistical issues of essentially starting over after being closed for 14 months,  Ferguson many places were left without employees.
"Do they have employees who are able to come back or have they moved on?" Ferguson said. "So that could be a big determining factor on how fast things can move."
He also mentioned Ithaca College and Cornell University's commencement weekends the last two weekends in May. He said that while the influx of visitors was exciting compared to 2020, the DIA was concerned about whether local restaurants would be able to handle all the extra people.
"Our visitors have to be patient," he said. "We're not at full capacity in our community. Our food and beverage operators are not working at 100%. And as we get beyond these [commencement] weekends, we do expect a lot of people to come visit Ithaca and Tompkins County and the Finger Lakes. We expect a major boost, so without having enough workers we might see situations where people have to wait."
Ashley Cake, owner of The Watershed, said that when she first re-opened she didn't have enough staff for a variety of reasons.
"Some people moved away, others found new careers," she said. "I just spent two weeks going through applications. It's the first time I've ever had to advertise for jobs at The Watershed."
She noted that the history of the hospitality industry did weigh on her while going through the interview process with potential employees.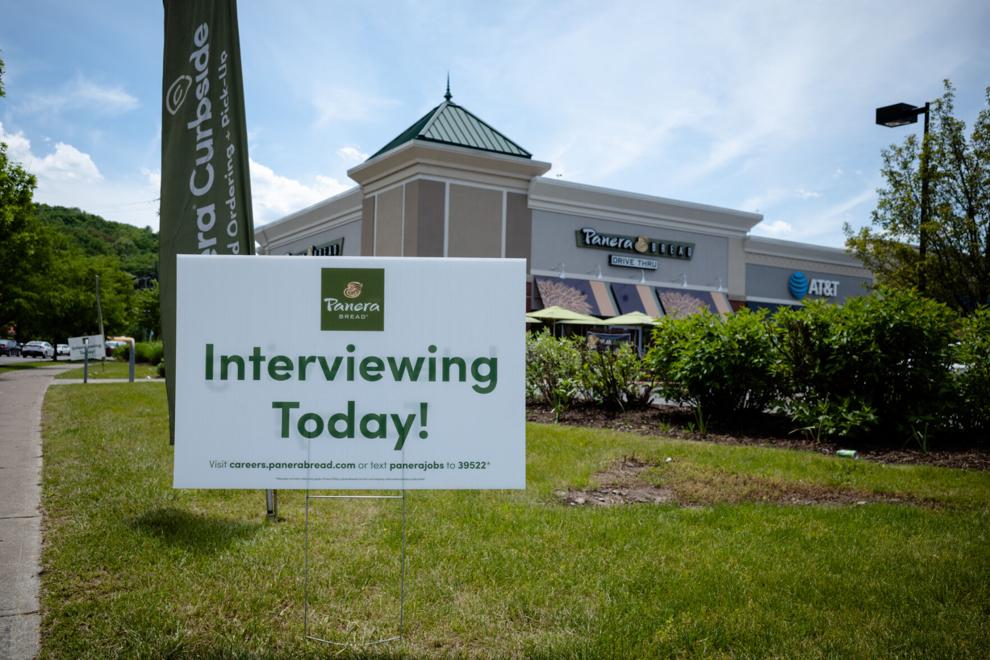 "It felt very vulnerable and interesting to ask people to come back to an industry that is, for the most part, exploitative and has been for industries," she said. "But our labor protections and pay is above industry standard, so our reputation has been able to overcome it."
However, despite the struggles the industry is currently going through, Cake said the last 15 or so months have reaffirmed why she's in the business.
"For all its flaws and dangers, that renewed sense of who we are as a night economy community is something for folks to look forward to," she said. "To see people who have fought for their businesses for a year — we really know why we're open now. With the staff that came back, I felt a real sense of 'I love doing this.' The recommitment to the work will make it even better."