ITHACA, NY -- Ithaca is full of great people who happily spend their lives helping others, and however many nonprofits you think there are, there are probably even more. When it comes to giving back this holiday season, it can be hard to know how to help.
That's the motivation behind our annual Give Local issue. We want to highlight some of the work being done in Tompkins County to give you a few ideas of where to donate your time or money. This year, we've decided to feature the Ithaca Health Alliance, Human Services Coalition of Tompkins County, Catholic Charities, Child Development Council and Loaves & Fishes.
Ithaca Health Alliance
The mission of the Ithaca Health Alliance is to provide access to healthcare services to those who do not have health insurance and those who are under-insured at the Ithaca Free Clinic at 521 W. Seneca St. in Ithaca.
"All our services are free," Executive Director Norbert McCloskey said. "All services are provided by community volunteers who share their time and talents with us. Anyone from medical doctors to administrator volunteers. In any given year we're working with 200-250 volunteers that help us provide a variety of services to members of the community."
McCloskey said the IHA receives no state or federal aid, and that the organization runs completely on grants, support from local foundations and private donors. Of course, with the financial strain caused by the COVID-19 pandemic, McCloskey said the IHA has seen a drop-off in some funds from foundations, and that, though they do get some support from the county, there will be less funding from them next year as they, too, grapple with the economic downturn this year.
The pandemic has spurred some other changes at the clinics too, including the addition of telehealth. McCloskey said they aren't able to see as many people in-person due to rigorous cleaning practices between patients, but that they've set up a way to meet with people virtually.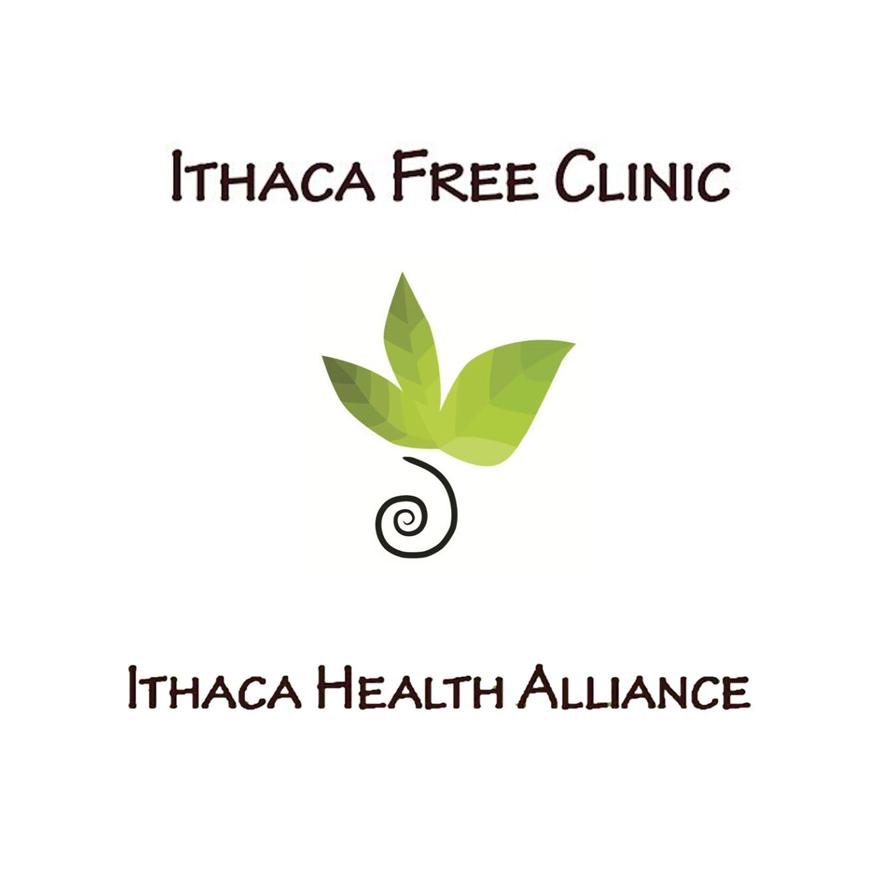 "We're expanding telehealth outside of normal clinic hours," he said. "If someone doesn't have access to Wi-Fi, they can come use ours for free in the parking lot. [Telehealth] works very well on a mobile device, but if they don't have one, we have iPads on site that we can walk out to someone and they can work with the physician that way from our parking lot."
McCloskey said the people that use the clinic come from a range of circumstances, from people who have lost their job, to new college graduates who are no longer on their parents' insurance, to people who lost their insurance due to divorce or death, to just "people who, through no fault of their own, suddenly find themselves uninsured."
Before COVID, the IHA used to host walk-in clinics, but now all visits are by appointment only, though they're still providing their monthly pre-employment clinic for those who need physicals to begin working. Additionally, the clinic sees people for chiropractic care, acupuncture and optometry, as well as financial advocacy for people with medical debt. They also have a program that helps people find access to free prescription drugs like insulin or asthma inhalers, and, in fact, McCloskey said they just got in about $20,000 worth of insulin for people who normally can't afford it.
There's pretty much nothing the clinic can't help with, a point McCloskey is passionate about.
"My goal is to find a way that everyone has access to affordable healthcare," he said. "But until then, we'll keep the doors open to do whatever we can to help folks."
The best way to donate to Ithaca Health Alliance is by going to their website (ithacahealth.org) and clicking the green donate button on the top right of the banner. Additionally, if you're interested in volunteering, call the IHA at (607) 330-1253.
Human Services Coalition of Tompkins County
If you've been tuning into the Tompkins County Health Department's COVID update meetings, you've likely heard the health director or county administrator recommend calling 211 for anything you need, whether it's transportation to a testing clinic or mental health support. The Human Services Coalition of Tompkins County is the group behind that magic phone number.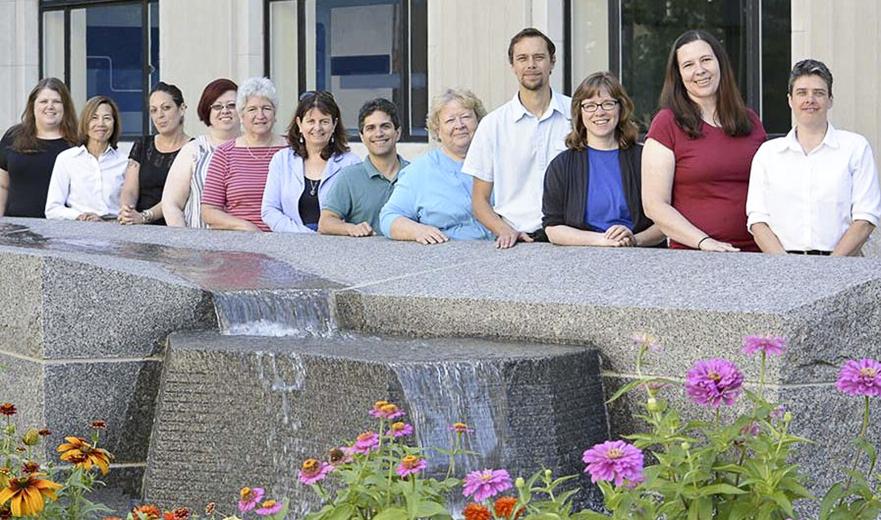 "We're an umbrella-type agency," Executive Director Kathleen Schlather said. "One service that has been important is 211, the information referral line."
The line has been designated as the non-medical line to call during the pandemic, so anyone who needs anything, from food to transportation to information, can call 211. Additionally, Schlather said they also run a program with United Way through 211 so that people who are having financial problems and need a little help, whether it's for utilities or car repairs or partial rent — anything under $500 — can call and get help.
According to Schlather, calls to 211 this year are up 40%. In addition to the myriad pandemic-related services, 211 also provides help navigating the marketplace for people signing up for health insurance through the Affordable Care Act.
"It's open enrollment now through Jan. 31, and our navigators enroll between 700-800 people a year into health insurance," Schlather said.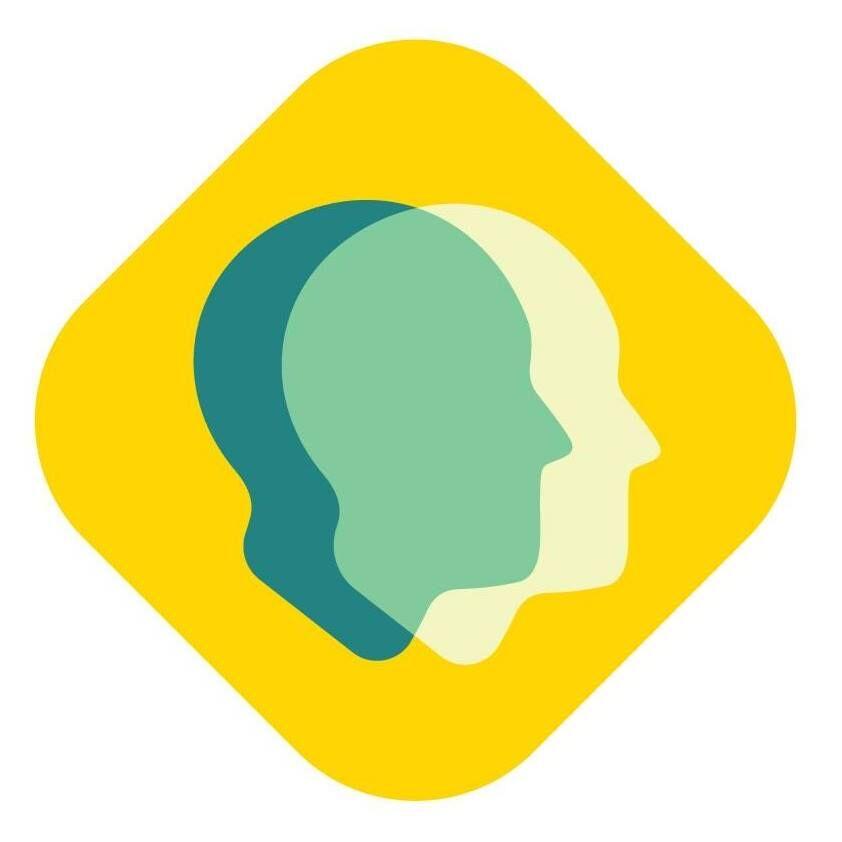 The Human Services Coalition also has people working with the homeless population. They send teams of people to encampments to make sure the people living there have food, personal protective equipment and sanitation supplies, and they also provide medical assistance to anyone who needs it. The coalition also does what's called "coordinated entries," which entails keeping a list to make sure people entering homeless encampments are assessed and put on a list so they don't fall through the cracks.
"Housing is a huge issue here," Schlather said. "We want to make sure that people get what they need when they need it."
Since COVID hit, the people at the coalition have had to make a few changes. Usually, healthcare navigators would go out to towns like Dryden and Trumansburg to do outreach and work with people in person, but now everything needs to be virtual.
"I think it's hard for a lot of in-person work we do," Schlather said. "It's hard, because a lot of what we do is bringing people together over various issues. It's some ways it's easier virtually, but it's also missing that human element. It's hard to put your finger on."
If you want to help the Human Services Coalition, there are a few different things you can do. Schlather said you can donate to the United Way COVID relief fund or directly to the agency through their website (https://hsctc.org/donate/). She also said that the group that works with the homeless community always needs things like socks, gloves, linens, cleaning supplies and water. These things can be dropped off to Catholic Charities or Salvation Army, as the Human Services Coalition teams up with other agencies.
If you want to donate time, you can volunteer with 211; you must be able to commit about four hours a week and go through training. To become a volunteer, fill out the volunteer application on the coalition's website (https://hsctc.org/211volunteer/).
Catholic Charities
Catholic Charities is a social service agency, and Deputy Director Laurie Konwinski wants to make it clear — they help everyone.
"We serve all people in need," she said. "We are affiliated with the Catholic community, but we serve all people of any gender identity, any sexual orientation, any immigration status, any religion. We're going to help."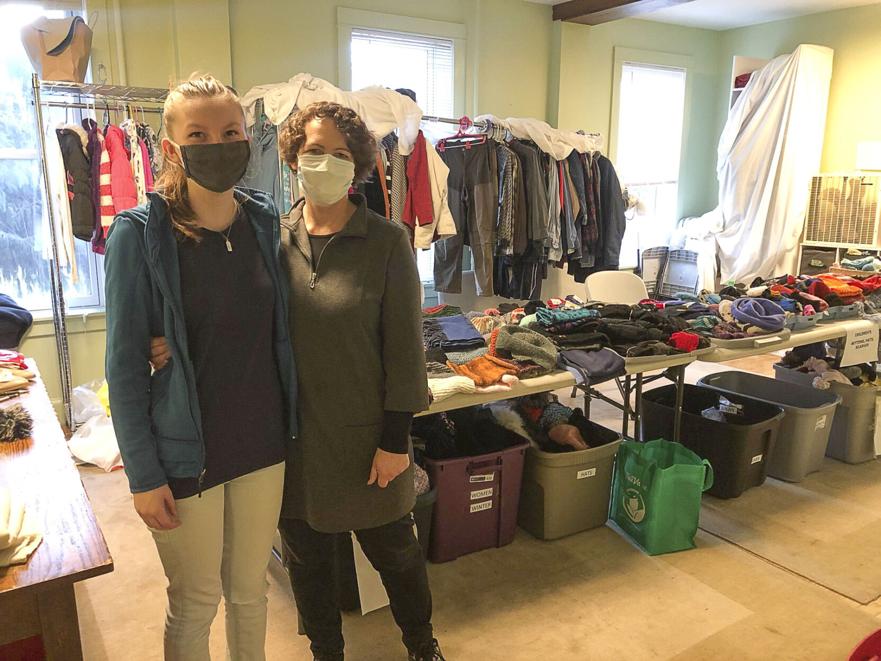 The organization's goal is to help low-income people and vulnerable people through a variety of services. One they're known for in particular is called Samaritan Center, which provides people with emergency financial assistance for any number of things.
"Maybe they can't get money together for a security deposit to rent an apartment; we have a program to provide that," she said. "As winter approaches, maybe they're struggling to pay their heating bill or just kind of struggling to make ends meet. We can help."
Catholic Charities also runs a clothing closet that is stocked with free clothes, housewares and personal needs items. Another program, called A Place to Stay, provides transitional housing for single, homeless women.
"It's a lovely, homey four-bedroom house where women can stay until they can transition to their own stable housing, apartment, or move in with family," Konwinski said. "That program serves women of all ages, and especially those who are coming out of jail or addiction recovery programs."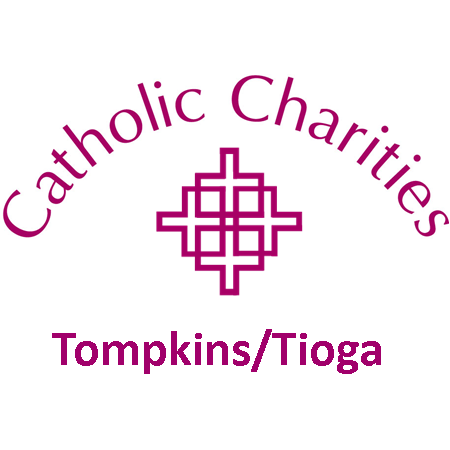 They also run a program called Immigrant Services, which provides legal services for low-income people from around the world who are looking to attain green cards or who want to become U.S. citizens. The program also assists those with limited English skills with writing resumes and job hunting.
The program Family Empowerment serves families in crisis, particularly those with children who have been placed outside of the home or for whom there is a risk that Child Protective Services might have to intervene.
"We figure out what's best for the kids," Konwinski said. "We work with the guardians to get through this intimidating system and figure out what they need to be able to do to parent that child."
The Amazing Dads program focuses specifically on young men who are separated from the mothers of their children and on step-dads and teaches them how to be better fathers to their kids.
Catholic Charities also provides a number of services to people with physical, mental or developmental disabilities, such programs to build life skills, job skills, job readiness and job searching skills. They also help people sign up for SNAP benefits and other government programs.
"Those can be a bit daunting, but our point person does outreach to different communities of folks who might not know they're eligible," Konwinski said. "It helps people access that help and put groceries on the table."
If you want to help Catholic Charities, you can donate either time or money. Konwinski said their funding from the state and federal governments is uncertain, and the organization is leaning on community funders and donors. You can donate through their website (https://www.catholiccharitiestt.org/make-a-gift/).
If you want to give your time, Konwinski said they are looking for volunteers to sort through donations at the clothing closet. To volunteer, call Michaela Cortright at (607) 272-5062 ext. 17, or email her at Michaela.Cortright@dor.org.
Additionally, the closet at 324 W. Buffalo St. in Ithaca is open Tuesday-Friday 9 a.m.-noon and 1 p.m. - 3:30 p.m. for donations such as clean and gently used clothing and linens, as well as diapers, soap and toilet paper.
Child Development Council
The Child Development Council aims to help children in their growth and development, as well as the people around them. They also provide a range of support to childcare programs, such as after-school programs, childcare centers and home programs.
"We help parents find it, make sure it's available and they can pay for it, and make sure it's good quality," CEO Sue Dale-Hall said. "It's been a pretty significant undertaking with COVID. There was a shortage of childcare beforehand, and now it's worse."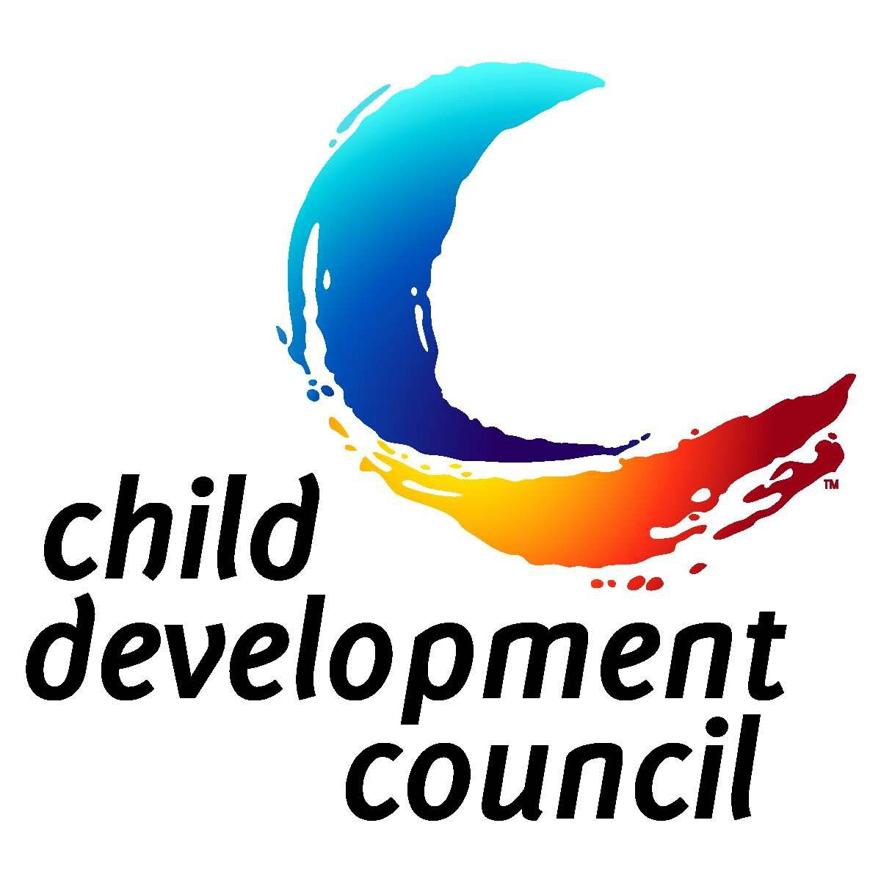 The CDC works to prevent permanent closures of childcare facilities to ensure that when the pandemic ends, those places are still there for parents who need childcare.
They also provide one-on-one family support in pre- (and post-, when we get there) pandemic times.
"We go to them in their homes and meet with parents about their parenting goals and life goals for themselves and their children," Dale-Hall said. "[Parents] are the first teacher of their children, so we give them the tools they need and teach them about their child's development."
Now that they can't go into homes, they've been delivering resources and activity kits to the families and making contact either by phone or online chat.
Dale-Hall said that the pandemic has caused a lot of financial stress on families of infants and toddlers. To remedy that, CDC has started to offer drive-through and delivery baby supply programs.
"Families can go online or call 211 and tell us what they need," she said. "If they need diapers or formula, we can offer that. We have food available too, but often formula isn't available through food pantries."
The CDC sees about 100 families a month in Tompkins County that come to the drive-through or ask for delivery if they don't have transportation.
"It's really a rich resource for our community," Dale-Hall said. "It's allowed us to reach more people in the community who just need help because it's a financially hard time. As winter comes and heating bills start to rise, we expect to see a jump."
The CDC is funded through donors and community partnerships and works closely with 211. While the CDC does use volunteers, they are not taking new ones at this time.
"We're trying not to have a rotating volunteer group right now for health and safety purposes," Dale-Hall explained.
If you want to help, Dale-Hall suggests donating books, especially the baby board books, and toys in good condition. If you want to donate, call (607) 273-0259 first.
You can also make a monetary donation, which is preferred, on the organization's website (https://cdcouncil.networkforgood.com/).
"We need to make sure babies aren't forgotten during the pandemic," Dale-Hall said.
Loaves & Fishes
Loaves & Fishes was established in 1983 as a direct response to people in the community suffering from poverty and hunger.
"Unfortunately, the need for our service has not abated," Executive Director Rev. Christina Culver said.
The organization is a Christian ministry that provides a place for free meals, hospitality, companionship and advocacy for those in need, regardless of faith, beliefs or circumstances.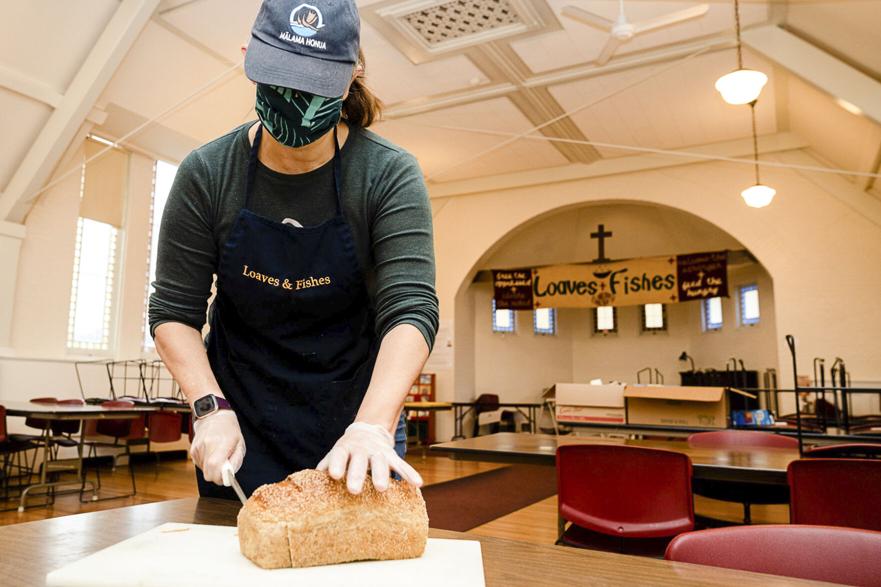 "We've always had a high value of providing a nutritious, hearty meal," Culver said. "So all our meals are home-cooked, made from scratch, and we provide both a meat and vegan/vegetarian option every day."
Before the pandemic, when people were able to congregate, Loaves & Fishes had an advocacy program that provides practical support and information, as well as referrals to community resources to people who had unmet basic needs.
"If someone is coming to us with hunger, they usually have other unmet needs," Culver said. "Our advocacy program is a gateway to getting support and help. We usually have over 25 social service agencies doing direct outreach during mealtime."
Culver added that while many people just come for the meal, they end up enjoying the community.
"People quickly learn that the enjoyment of sharing a meal with others is just as important," she said.
These days, the dining hall is closed but the mission for Loaves & Fishes has remained the same throughout the pandemic.
"Basically, from the get-go we were committed to continue our free meal services, and have continued to do that since March 13 when we closed our dining hall for the first time in 37 years."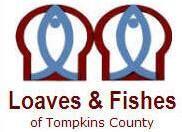 The organization regrouped and put together a plan for to-go meals, encouraging people to take extra meals home for their family or themselves if they need it.
"If people want two meals to make sure they're full, they can do that," Culver said. "For a fair amount of our folks, the Loaves & Fishes meal is the only one of the day."
The to-go system hasn't changed the type of meals being served, with hearty options like chili and casseroles still available. However, the output has changed.
"Because of the economic downturn, the need for our meals has surged," Culver said. "We're serving three times more than usual."
Since April 1, Loaves & Fishes has served more than 38,000 meals.
"We don't see that trend changing, unfortunately," Culver said. "It'll probably only increase with the continued job loss and increase in COVID cases."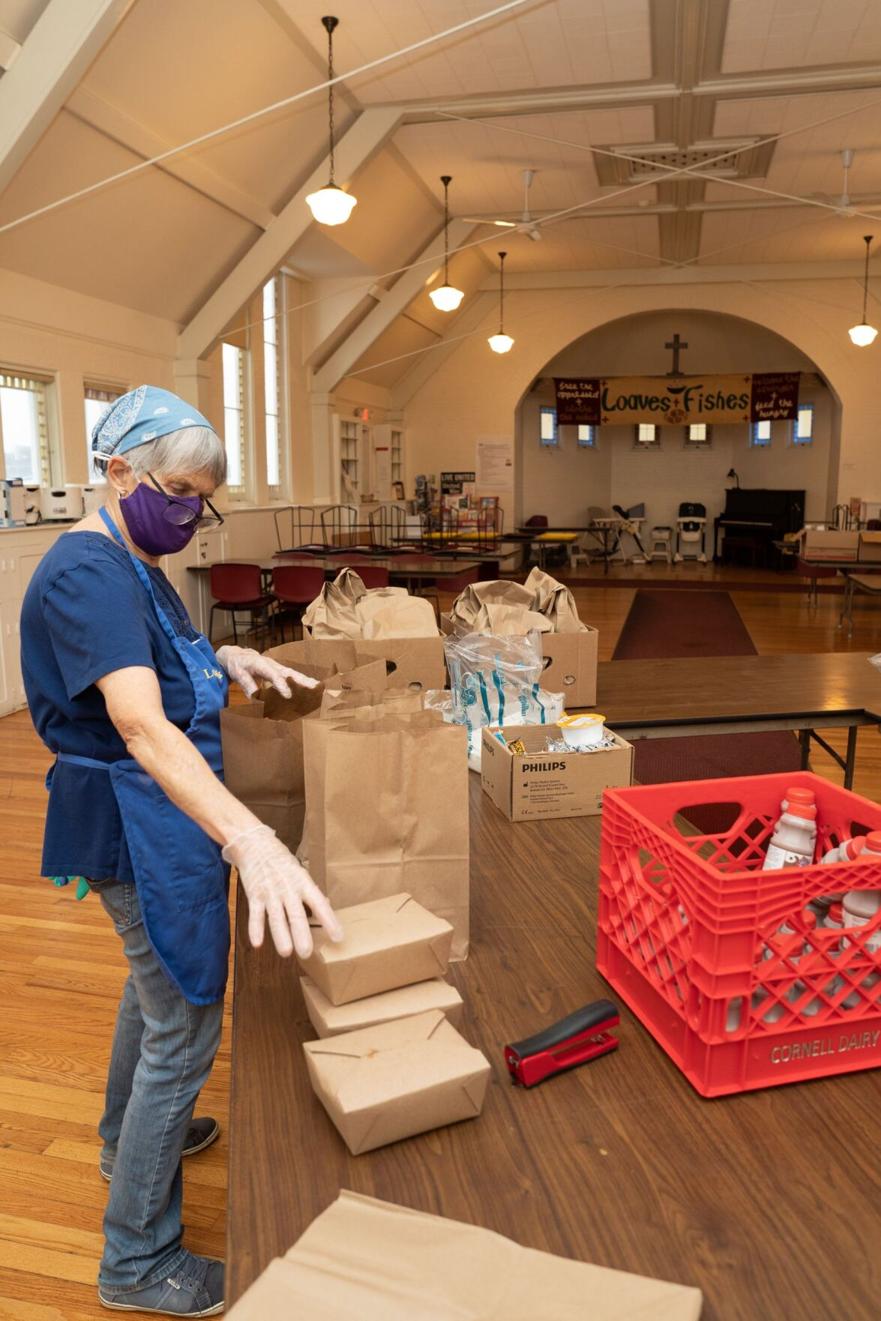 The organization does receive county, state and federal funding, but like every other organization, Loaves & Fishes anticipates a cut, particularly at the state level. With the uncertainty in funding, the organization has been leaning on other community partners.
"The United Way of Tompkins County has been a great source of support for us, and hopefully that will continue," Culver said. "We also get funding from the Park Foundation. But nearly 72% of our budget is covered by individual donations from caring, generous community members."
However, with community members suffering too, Culver is unsure of how reliable that financial source is as well. And despite the cuts in funding, expenses have gone up as the demand for meals has increased.
Loaves & Fishes also recently teamed up with the Tompkins County Department of Social Services to work with outreach workers to provide meals to people in the Jungle, the local homeless encampment, who are in quarantine or isolation due to the virus.
The organization is also working with the Tompkins County Library this winter to provide a warm room and public bathrooms to those in the homeless community. From Monday-Friday, 8:30 a.m. – 2:30 p.m., hot beverages and snacks will be provided in a socially distant way at the library.
If you want to help Loaves & Fishes, financial support is the best way to support the free meal service (https://loaves.org/ways-to-give/donate-now/). Additionally, the organization is open on Christmas from noon – 1 p.m. to provide a holiday meal and a gift, so you can also donate things like adult-sized warm hats and gloves, or baked goods that are individually wrapped.
You can also volunteer your time (https://loaves.org/volunteer/how-to-volunteer/) or donate a food item from this list (https://loaves.org/ways-to-give/food-donations/).