However many non-profit organizations you think are in Tompkins County, there are probably more. With such a wide variety of organizations dealing with a vast array of issues, it can be overwhelming to find just a few to donate to during the giving season. That's part of the motivation of the Ithaca Times' annual Give Local special issue: to give people a bit more information on some of the non-profit organizations that either fly below the radar or whose range of services stretch beyond what is commonly known. The strength of the local non-profit community is a hallmark of Tompkins County, and wherever you choose to send your money this season it's likely going toward a worthy cause. 
With all that said, the five organizations we chose to highlight this year are: the St. John's Community Services Homeless Shelter, The Sophie Fund, Hospicare, Village at Ithaca and the Youth Farm Project.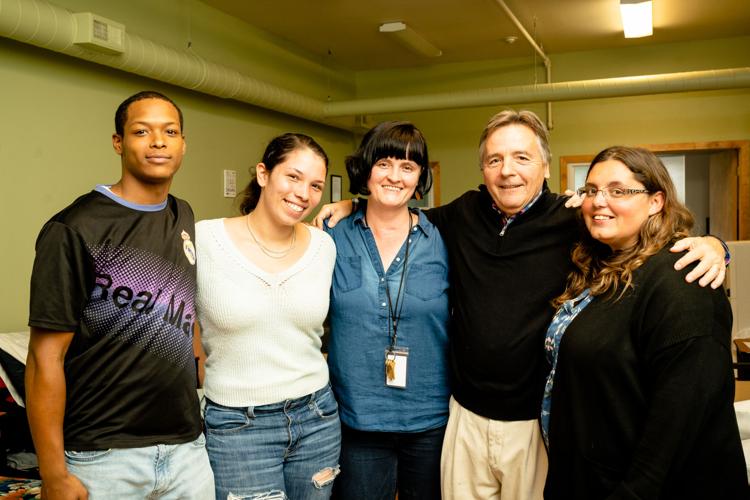 St. John's Community Services - Homeless Shelter
Tompkins County's homeless problem, has been covered time and time again in these news pages. But even as the issue persists, there are plenty of efforts on the ground to help address its impacts, none more valuable than those at the Homeless Shelter on West State Street, run by St. John's Community Services. 
The shelter provides long-term housing and emergency shelter to a maximum of 20 people per night, capacity that is put to the test during winter when the state's Code Blue Policy requires that homeless people sleeping on the street are given emergency housing when the temperature dips below freezing at night. During the day, the breadth of services at the facility is wide: the small red-roof building on West State Street holds a food pantry, rehabilitation meetings like Alcoholics Anonymous or other meetings that provide people struggling with addiction a group forum to help cope. 
The staff at the shelter also ventures out into the community, helping homeless people who prefer to live in the Jungle (the Jungle Outreach Program) or might otherwise be hesitant to seek out available services at the shelter. There are between 25-40 people consistently living in the Jungle this winter, according to Billie Jo Owens, a supervisor at the shelter, as well as about 80 people in and out of the Friendship Center during the day. 
The shelter has been vocal recently about what it needs from the community: donations of clothes aimed at helping the homeless population combat the cold weather. That includes scarves, mittens, sweaters, coats, hand warmers, sleeping bags, cots, soft and pre-made foods like pudding, etc. Plus general sanitation items like deodorant, toothpaste and razors are often needed in the Friendship Center for people who stop by there to take care of their grooming. The clothes can be crucial in helping people survive the harsh winter, and also helps build trust between the homeless population and shelter staff so they may seek further services; clothes and toiletries donated to the shelter can even help someone find a more permanent solution to their housing challenges. 
"That stuff goes a long way in helping people find housing or employment," Owens said. 
Donations can be made any time at the homeless shelter at 618 West State Street in downtown Ithaca. To designate certain donations to the Jungle specifically, simply indicate so on the box or bag.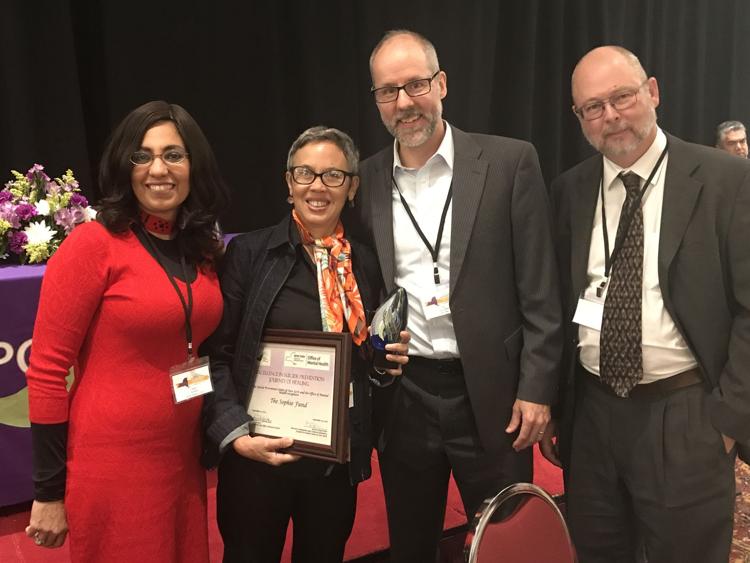 The Sophie Fund
Even before their daughter Sophie's funeral, Scott MacLeod and Susan Hack had decided to start their fight against suicide. With friends and family asking how or what they should donate in the wake of Sophie's suicide in March 2016, which occurred while she was on a medical leave from Cornell University, the two decided to jumpstart an organization, called The Sophie Fund, which would work to raise awareness about mental health battles like the one their daughter was experiencing and spread the zero-suicide philosophy. 
"It's a healthcare model to tighten the gaps in the healthcare system itself, so that when suicidal people are in the healthcare system they're not falling through the cracks and dying when there is help available for them," MacLeod said of the zero-suicide model, which has inspired The Sophie Fund to help found the Suicide Prevention Coalition of Tompkins County. 
The Sophie Fund's intention is to collaborate with community partners to support the missions that those partners are already working on, as opposed to offering direct mental health services themselves. MacLeod said they've worked with government bodies, other non-profits, local education institutions and youth organizations, all with the goal of suicide prevention; the organization's work culminated in a 2018 Excellence in Suicide Prevention award from the New York State Office of Mental Health. Plenty of the organization's work is through grant funding as well, which they use to support programs on area campuses; separate from that, they've also helped run an author/speaker series at Buffalo Street Books for books focused on mental illness and hold an annual cupcake contest to raise awareness. 
Being able to stay invested in that mission has been somewhat therapeutic for MacLeod and Hack, though that wasn't necessarily their intention when they started. They've been heartened by the reception of the community. 
"There's never enough resources, people, etc., to work on these mental health issues," MacLeod said. "We were very gratified that people from the community welcomed our involvement and participation and partnerships with us, and vice versa. It's been a very busy couple of years."
Donations can be made at TheSophieFund.org, which will be used to support a variety of mental health initiatives (since the entire organization is just MacLeod and Hack, there's no overhead to cover)  and MacLeod emphasized that they are willing to listen to any and all ideas that people might have about programs that could contribute to that goal. They are also running a Giving Tuesday campaign and usually have a week-long fundraiser once a year.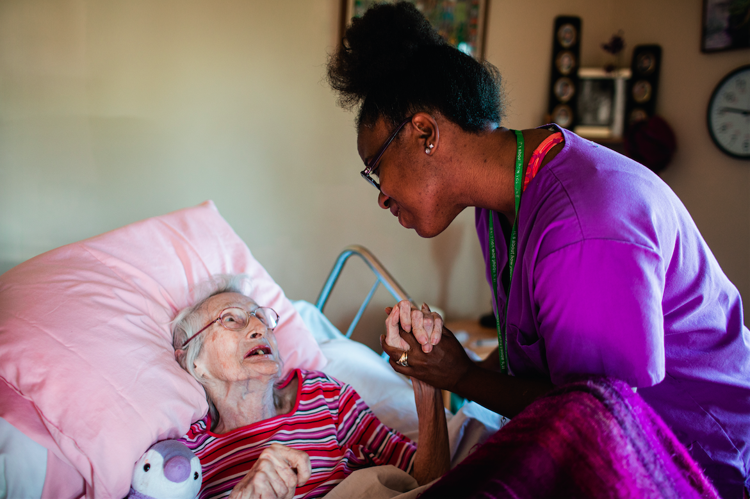 Hospicare Palliative Services
Since 1983, Hospicare has been offering support for those in the last few years of their life. They offer a unique three-layer support method for the people in Tompkins and Cortland Counties. Recently, Hospicare received a gift of $100,000 from the estate of the late Cornell University professor Tapan Mitra. His gift will help them grow and expand their palliative care program.  Jennifer Gabriel, Hospicare's director of development and community relations said palliative care can be one of the best ways to help a loved one see their final days.
"Palliative care can help so many people who are struggling with the burden of disease or a serious diagnosis," Gabriel said. "It's also a concept that most people don't understand right away. Our goal with this major gift is to saturate our community with information about palliative care and how it can assist at any stage of illness. We know there is substantial need in our community for this kind of care, and our first step is to build awareness and understanding." 
In 1995, the first free-standing hospice residence in New York State was established on E. King Road. Throughout the years, Hospicare has become the exclusive provider of hospice services for Cortland County. Currently, they serve over 580 families a year and provide care in private homes, nursing facilities, hospitals, and in their 6-bed residence, just to name a few locations.
The biggest challenges in keeping Hospicare going, according to Gabriel, is the lack of understanding surrounding hospice and palliative care. She said the families of most patients never realize how this support method could aid them in such a hard time. The other major challenge for Hospicare is funding since 83 percent of it comes from Medicare, Medicaid and private insurance companies. Aside from that, they rely on community members to help them out, like the popular annual Women Swimmin' fundraiser. 
"Our community comes together to bridge the gap and ensure that everyone who needs us has access to care," Gabriel said. "The generosity of individuals, local businesses and private foundations provide the remainder of what Hospicare requires to meet community needs." 
Donations to Hospicare can be made online at www.hospicare.org and calls can be directed to (607) 272-0212.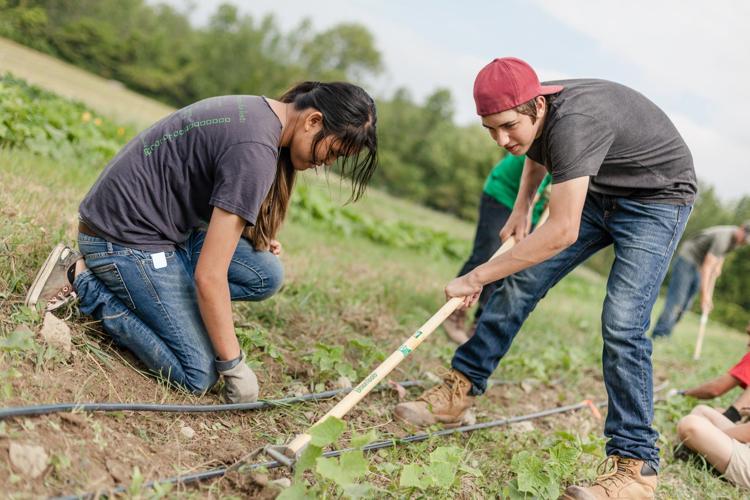 Youth Farm Project
Now in its 10th growing season, as of summer 2019, the Youth Farm Project (YFP) is enjoying a vibrant presence within the Ithaca community. As the years have gone by this program has evolved, as they now serve young people of all ages. 
The Youth Farm Project began in the winter of 2009 where the founding group included a unique blend of Our teens,  farmers, and people who ran youth programs. The Youth Farm Project is a project of Cornell University's Center for Transformative Action and farms on land owned by the Ithaca Waldorf School.In 2010, the YFP's first cohort of teens spent a summer on the farm, growing food, and learning about the United States food system. Katie Church, YFP's administrator and a co-founder of the organization, said the organization has faced difficulty generating steady funding, even as it now looks to expand its programming. 
"We are a farm-based social justice education program, focused on youth and food access," Church said. "Our funding comes from generous local donors and grant foundations, such as the Park Foundation and the Community Foundation of TC. As with all not-for-profits, we must constantly be fundraising. We are dedicated to paying all employees a living wage, and providing employment that is fair and supportive, and this takes consistent financial support."
Some of the other challenges, according to Church, are being able to pay their employees the minimum TC living wage and ensure their employment is fair and supportive. In 2020, YFP is looking to expand its Social Justice Initiative, now in its third year, to the Spring Semester of 2020. Church said YFP is looking to bring its Fresh Snack Program to all eight of the elementary schools in the Ithaca City School District. Currently, the Fresh Snack Program is in six of those schools, serving over 4,000 fresh fruit and vegetable snacks to kids each week for the entire school year. There are other opportunities for kids to learn about the work YFP does. 
"Elementary school children visit the farm through spring and fall field trips which helps teachers and kids appreciate the equity issues inherent in our food system while helping them experience 'where their food comes from,'" Church said.
Donations to the Youth Farm Project can be made online at www.youthfarmproject.org.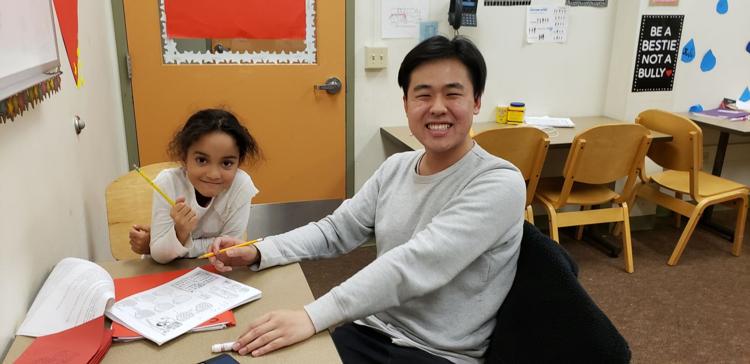 Village at Ithaca
Started in 2002 by Cal Walker and Karl Graham, The Village at Ithaca was established as a response to growing community concerns about inequity in the Ithaca City School District. Many of their initiatives are still in place today. They've partnered with the Equity and Inclusion Leadership Council and work together on the annual Equity Report Card. In doing this, the Ithaca City School District is held accountable for removing race and class as predictors of academic success. Working with families and students alike to work towards success for all is at the core of Village at Ithaca's mission, said Meryl Phipps, Village at Ithaca's executive director.
"The Village at Ithaca advocates for excellence and equity in public schools by developing strategic community relationships, programs, and services," Phipps said. "Our programs help ensure that all students, particularly students of color, low-income students, students with disabilities and other underserved students, have access to the educational opportunities they deserve."
In 2020, Phipps said, Village at Ithaca will be looking to expand their work county-wide. For now, they work with students and families in Trumansburg, Dryden, and Groton through their Family Advocacy Program, which provides one-on-one family-directed support for those navigating public schools, as well as a Student Success Center to provide volunteer achievement coaches for students. Along with this, though, they will remain heavily involved with the Ithaca City School District. The challenges of running this group are that its programming is primarily volunteer executed. With small financial resources, Phipps said it can be tricky to balance funding and programming, though they have recently received some funding from the Human Services Coalition and the Park Foundation. 
"However, maintaining grant and donor funding requires significant time and effort," Phipps said. "In addition, this funding has no long-term guarantees and is unpredictable. As we plan for organizational growth, we are seeking funding from larger national foundations with priorities on youth and education. [...] As the Village grows, we aim to build upon our historical legacy to strengthen our work and establish model programming worthy of national funding and consideration."  
Village at Ithaca's partnership with the Joblink Program of the Tompkins County Workforce will allow out-of-school youth and other young people to find employment without having to face barriers. Now, the Village at Ithaca is recruiting volunteers in the hope they can expand their roster of family advocates, and equity representatives for the Ithaca City School District hiring committees. They are also in the midst of their annual fundraising campaign. 
Donations to the Village at Ithaca can be made online at www.villageatithaca.org/learn-about-equity and calls can be directed to (607) 256-0780.