ITHACA, NY -- When the pandemic hit, everyone in every industry was forced to do a 180. Schools moved to remote classrooms, business meetings switched to Zoom and government business was streamed via YouTube. While a huge change for everyone, there's no doubt that one particular group was a little less prepared to move online than others. 
Religious institutions — churches, synagogues, mosques, etc. — are not necessarily known for their strong online presence. Worship is something that is traditionally done in person and together, regardless of denomination or belief system. How did some local religious organizations handle the (hopefully) worst of the pandemic, and what are things looking like now?
Trinity Lutheran Church
"Like with everyone, it was a tremendous change and upheaval," Pastor Rob Foote of Trinity Lutheran Church said.
At Trinity Lutheran Church, they hosted outdoor worship a few times last summer and then moved to fully masked worship inside last fall. The singing was limited to the vocalists in the balcony each week. They moved online to livestream their services, as well as uploaded each recording to Vimeo for folks to watch later. Foote said the church invested a lot of money into improving online technology.
One of the biggest hurdles, according to Foote, was the reimagining of the preschool and after school programs.
"Preschool kids and virtual don't really go so great," he said.
Ultimately, Trinity decided to limit preschool to one day a week and then give families activities to do in their homes together to share with the group after. They also did a virtual field trip with one family who lives on a game farm. This new perspective into the families' lives was a "surprise blessing," Foote said.
"We never would have had an opportunity to see what was going on with kids and their families without the COVID experience," he said.
However, while Foote can find the upside to the pandemic, there's no doubt it was hard on the church financially. Trinity did not charge families for preschool during the shutdown, but continued to pay the teachers. He said they did receive some money from the Paycheck Protection Plan and other relief programs, but said it only covered about 20% of losses.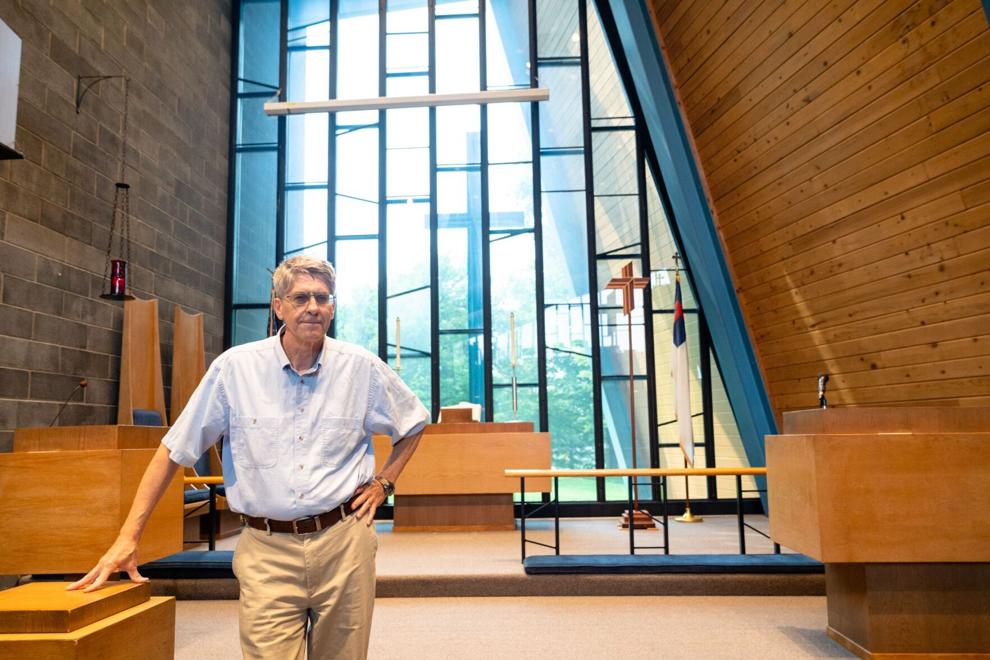 "And then came the fall, and we had families that were reluctant to enroll their children in schools," he said.
They did incorporate some hybrid learning, but still had a smaller enrollment in both preschool and after school programs.
"We're at about 50% enrollment," Foote said. "It's been financially challenging and strange for the kids not having as many other kids around."
The church has also had to cancel two years of vacation bible school, which usually enrolls about 150 kids.
And in addition to programmatic and financial loss, there was also human loss. Foote said two church members passed away from COVID.
"It was a very felt loss," he said. "One person was a long-term engaged member and was approaching 90, so they had a long, full life. But it was still really tough to handle."
He mentioned that their funerals were delayed for months because of safety regulations.
However, things are beginning to bounce back for Trinity Lutheran Church.
"I think because Ithaca tends to be a very safe community and there's a high rate of vaccination, we've had pretty good attendance coming back," Foote said. "We're probably back at about 70% of what we were."
He said every week it seems like there's someone else coming back, and that he's noticed people are starting to feel more comfortable. Though he did say the older church members have been the most careful and hesitant about coming back, though most are vaccinated.
"I don't know if there's an exception," he said. "Everyone took it very seriously and we've had no incidences of COVID being contracted in our preschool, after school or congregation."
He added that the church has stayed on the conservative side of relaxing restrictions, and that the mask requirement for service has only just been lifted.
"The rule is if you're vaccinated, you can come without a mask," Foote said.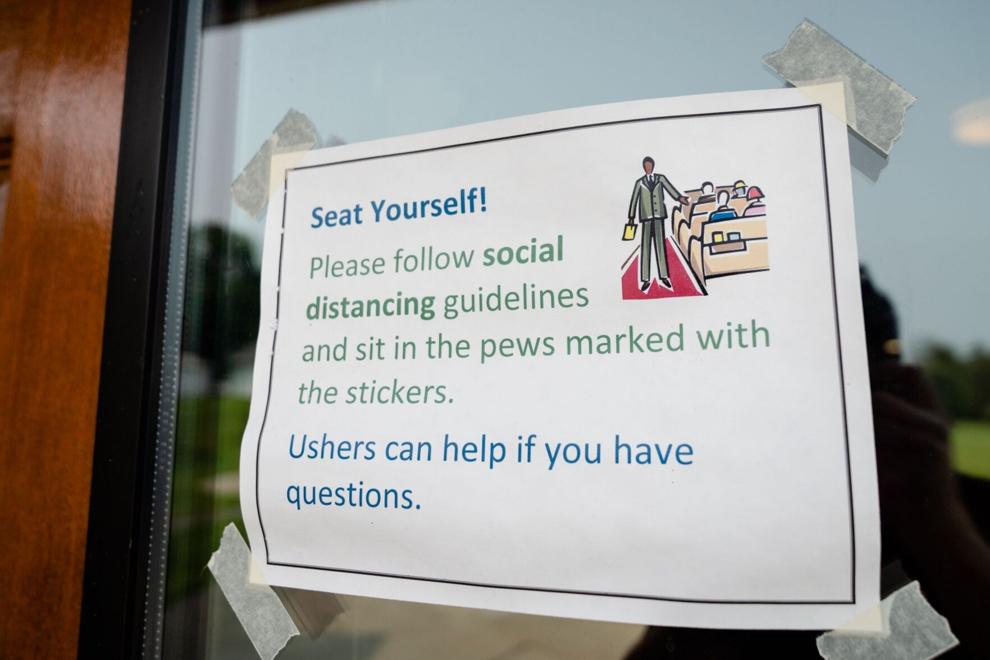 They've also added more singing, which was restricted to limit the amount of aerosols put into the air.
"We slowly reintroduced singing," Foote said. "It was all soloists or family units that would sing in the balcony, and that went on for months and months. I think our first congregational singing was right after the CDC said some of this could be done, and we started to do one hymn at the very end of the service so people could then leave the area."
Bible study is also expected to start up again in person in the fall, which Foote said he's looking forward to.
"People are less inclined to share when they're on screen," he said. "So that was just a weird time, and I certainly hope people will come back to bible class in a more normal setting."
As for COVID-era adjustments that the church might continue doing, Foote said they're going to continue with the livestreaming of services and the improvement with their online presence. They're also going to keep up the dividers in Sunday school.
"We still have those up and preschool teachers are thinking about keeping those up. It makes snack time with 3- and 4-year-olds a little more manageable," he laughed.
Stay up to date with Trinity Lutheran Church at https://trinityithaca.org/.
St. Paul's United Methodist Church
At St. Paul's, Rev. Beckie Sweet said they're doing a hybrid approach for worship — they're livestreaming their services on Facebook and on their website, as well as offering in-person worship.
"We just, at the beginning of July, changed our COVID protocol and relaxed those a little bit so folks who are fully vaccinated don't have to wear masks indoors or out," Sweet said. "Folks who are not vaccinated or who want to wear masks are still encouraged to wear masks […] We're letting people act according to their comfort."
Much like at Trinity, singing protocols have also evolved. Sweet said worshippers are now singing softly, not with the full voice, so that they can continue to be cautious about aerosol.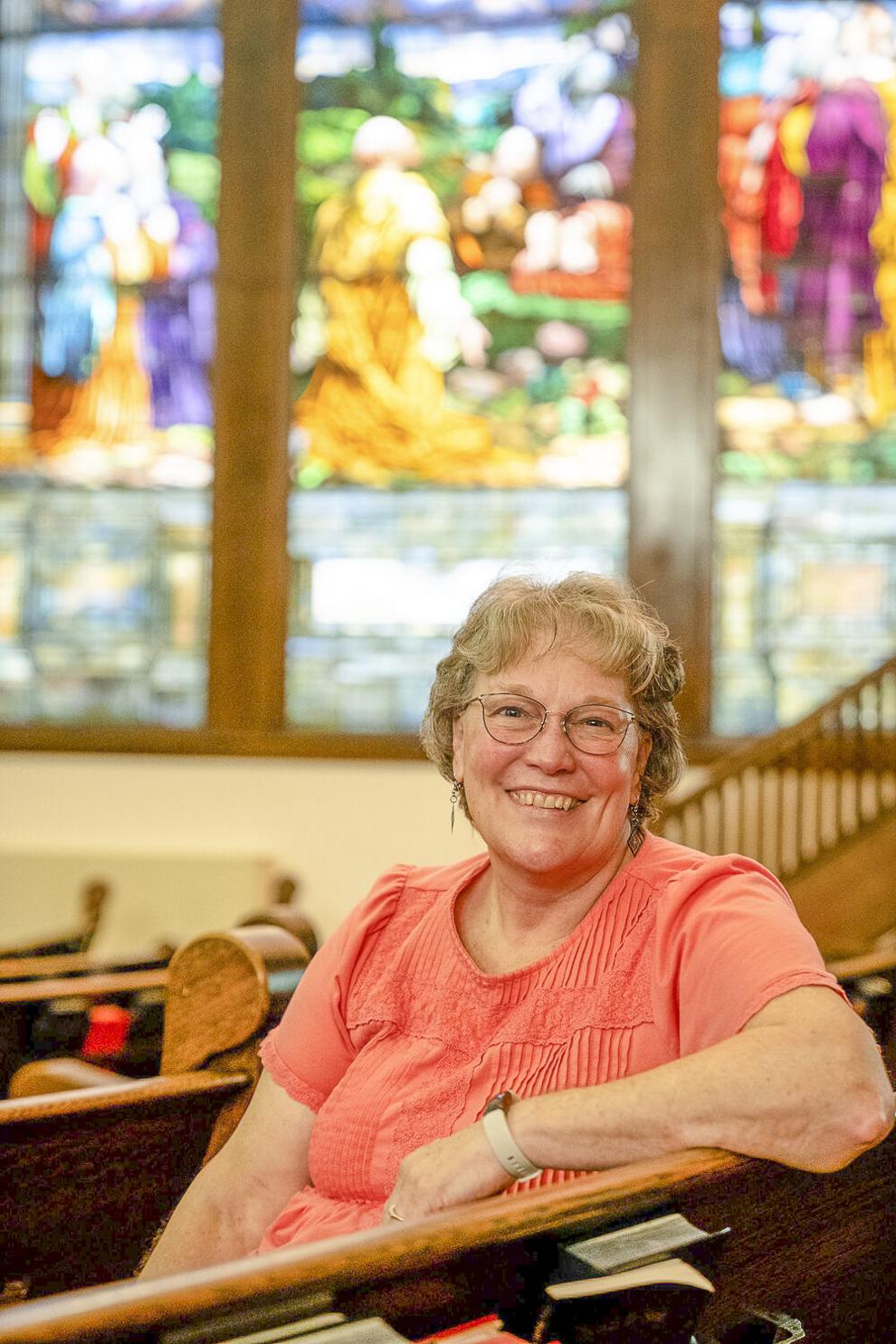 "We will be singing more softly for a while, but folks are really eager to return to singing more boisterously," she said.
In-person worship began in April, but with much stricter guidelines. However as restrictions have relaxed and more people have gotten vaccinated, Sweet said more people have begun showing up to service.
"Attendance just about doubled in June and July," she said. "Our in-person attendance is hovering between 40-50 people."
Sweet added that the church is also gearing up to start a lot of their programmatic ministries back up in September, such as choirs and programs for children.
As for how the church has made its way through the pandemic, Sweet said she's thankful for the technology that has enabled them to continue to reach out to folks who can't or don't feel comfortable coming in person. 
"We'll continue livestreaming indefinitely," she said. "Folks really appreciate that."
She added that many of the people who have used that technology the most have been people who might have struggled to come to church regardless of the pandemic due to mobility issues or other health problems.
"We've found there's a couple in Florida that have started watching our services too," Sweet said. "So it's nice for folks who are traveling as well."
She said that's where the church sits currently, but that they're working on the planning process for education services and are starting to gear up to that. Stay up to date with St. Paul's by visiting their website athttps://stpaulsithaca.org/.
St. James African Methodist Episcopal Zion Church
Rev. Terrance King took over at St. James in the middle of the pandemic.
"I'm officially about a year and a couple months in as the new pastor of St. James," he said. 
When he arrived in 2020, the previous pastor had just reopened the church to in-person services, so King said he hasn't known anything different.
"We haven't had any doors closed," he said. "The entire church hasn't seen a door closed yet on a Sunday morning."
Because of this, King said attendance has been fairly steady throughout the pandemic, but he said with fewer safety guidelines he has noticed more people are coming to service. He said he had his "faithful few" of about 15 who were at service every Sunday, and he said they've increased to about 25.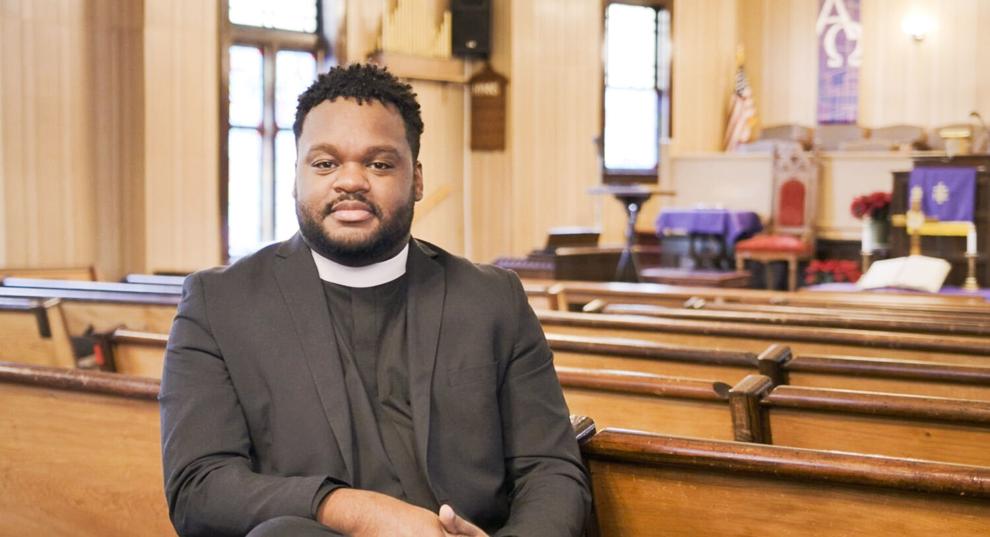 "Summertime is that lull anywhere where people are traveling to see family and friends, so attendance hasn't increased dramatically. But it will in the fall when everyone is back to normal," he said.
He mentioned that the historic church's congregation tends to be on the older side, so the mandatory changes in technology as they've begun livestreaming to reach more people has been both a blessing and a curse.
"They're not acclimated to navigating technology," he said. "We want to increase the way we reach out with our service. I've got family and friends and people who don't live in Ithaca who want to experience the service and church."
To meet those needs, St. James has started using Zoom, Facebook livestream and YouTube, as well as increasing website capabilities to make it more user friendly.
However, despite his outreach to out-of-towners and people who aren't comfortable attending service in person, King said he's most looking forward to getting to know his new city in a post-pandemic world, whenever that time comes.
"I'm looking forward to getting to see people in Ithaca, the makeup, the culture, the neighborhoods and just really putting faces to names," he said. "My first year I didn't see much of Ithaca, but I'm excited to get out there, make connections, shake hands and see what I can add as a new Ithacan." 
Stay up-to-date with St. James via their website athttps://st-jamesamezionithaca.org/.