ITHACA, NY -- It seems as though a perfect evolution of circumstances led Cornell University professor Sam Alcaine to winning a $50,000 prize on Nov. 19. Alcaine and his business partner Trystan Sandvoss were one of six winners of FuzeHub's Commercialization Competition, which provides up-and-coming entrepreneurs the opportunity to pitch their ideas and products to judges for award money.
Alcaine and Sandvoss won for their product Norwhey.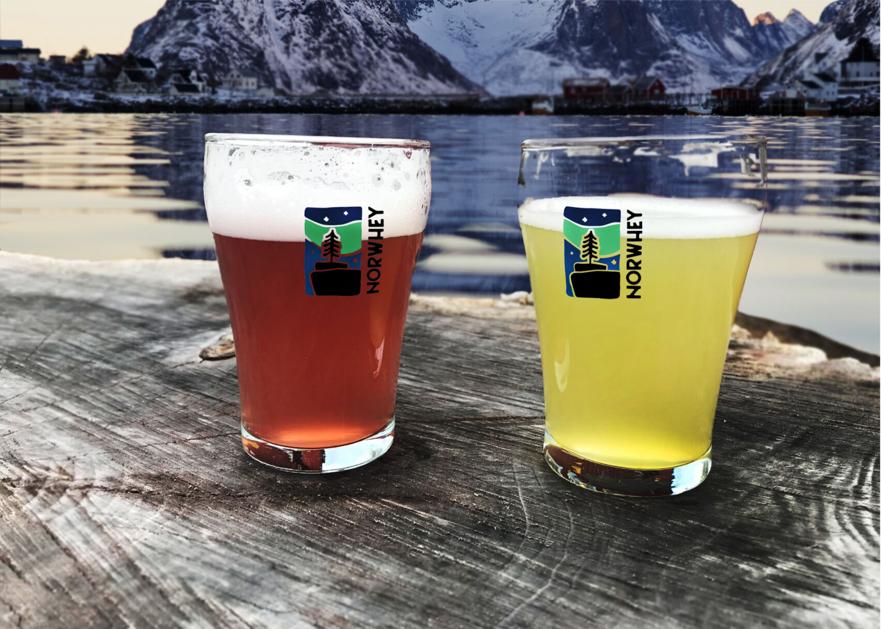 "We're a refreshing, low alcoholic natural seltzer," Alcaine said. "We're in the 'better for you' beverage space, and the reason we can play there is because Norwhey is brewed from yogurt whey."
New York produces the most strained yogurt in the country, and, by default, leaves a lot of whey behind that isn't used. At the end of 2016, Alcaine heard about this when the Department of Environmental Conservation spoke at Cornell, and that's when he had the idea.
"I was formerly a brewer for Miller-Coors, so I kind of put my product development hat back on," he said.
He then received a grant from the DEC to do some of the early research, and was backed early on from dairy farmers who he said are "always thinking about how to improve the sustainability of their industry."
After doing the research and working on the product, Alcaine realized he had something good on his hands.
"I do love weird beverages; I love kombucha, I'm a fermentation guy," he said. "But the feedback was 'yeah, this actually tastes good.'" 
Alcaine insists that if you didn't already know it was from yogurt whey when you tried it, you'd never guess.
"It's light, crisp, lightly fruity, not too overpowering," he said.
Though currently a professor in the department of food science at Cornell, Alcaine didn't necessarily know this is where he'd end up. After studying microbiology as an undergrad, he came to Cornell to get his graduate degree in food science from 2003-05. What got him into brewing was actually a friend's dad who did it and suggested to Alcaine that he might enjoy it too.
"I thought it was really cool, so I started looking at schools with brewing," he said.
He then worked for Millers-Coors for a number of years before moving on to Unilever, where he did a lot of food safety work for their dairy brands. After he "hit a ceiling" there, he decided to get his PhD in 2012 at University of Massachusetts Amherst; there, he focused on food microbiology and food safety, as well as starting a homebrew club.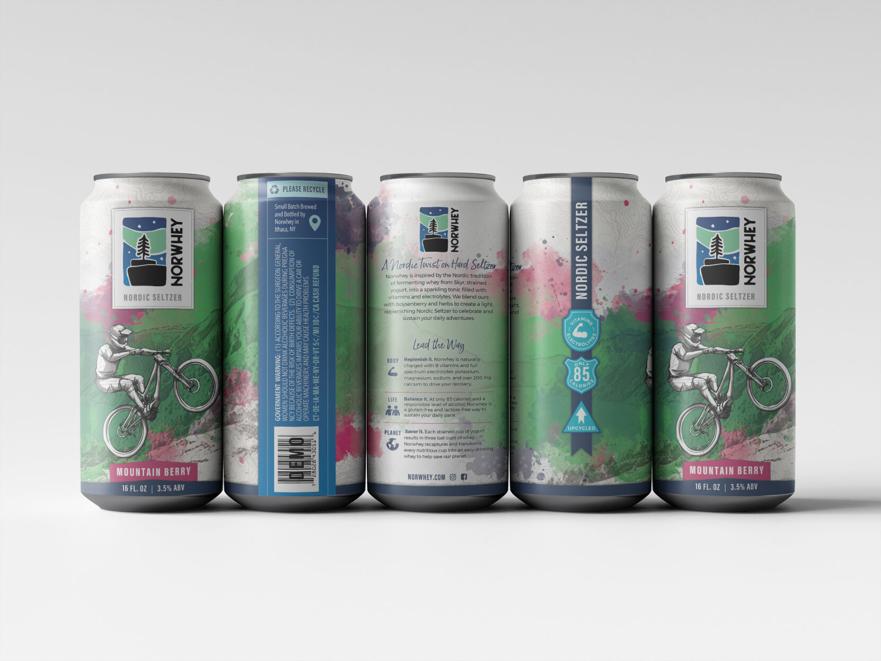 Serendipitously, a position at his alma mater opened in the department of food science when he was finishing his PhD, and he has been teaching at Cornell since 2016. With his work at Cornell, he has been working on building a program that drives sustainability through fermentation, such as using fermentation to prevent spoilage and pathogens, or using it to upcycle byproducts from dairy.
"In academia we do research, we write papers, we do the conference circuit and then it ends there," Alcaine said. "But I really wanted to show that this isn't just some professor's idea, it has market value. I hope that Norwhey can be an inspiration for the dairy industry and other entrepreneurs out there."
With the money from FuzeHub, Alcaine said he and Sandvoss are going to work with a brewery in Cazenovia to ferment the base, get the product canned, and put it in front of retailers. He said there are also future plans for a small taproom in Interlaken for consumers to visit — all of this in addition to his work at Cornell.
"My career has gone a bunch of different places," Alcaine said. "Life takes you where it takes you."