Many construction projects in Ithaca have been postponed or lengthened due to the coronavirus pandemic. Three major sites — Harold's Square, City Harbor, and Library Place — have held varying stages of production throughout the pandemic but now appear ready to move ahead.
JoAnn Cornish, Director of Planning and Development for the City of Ithaca, said that although major projects like Library Place, a to-be senior living facility, and the Harold's Square apartments were shut down in April, there was no lull in applications for site plan review processes, which would allow projects to obtain a building permit. She said this was likely because developers wanted to get a jump start on approvals regardless of a pandemic, as well as take advantage of the current low interest rates on construction loans.
"We have not seen any slowdown in projects being proposed, projects being financed," she said. "There's a lot of big projects in the review process right now, and so we have not seen any slowdown. If anything … we continue to get one major project after the other."
HAROLD SQUARE
Harold's Square is quickly approaching the end of construction, said Vicki Taylor Brous, an independent public outreach consultant for the project. Work on the apartments was initially halted March 31, then transitioned to limited work the week of April 27 to fix water damage to the building, as windows had not yet been installed when the project shut down in March. 
Brous said the project made adjustments to ensure the safety of workers, including designating the direction of staircases and sanitizing stations throughout the site, which opened to Phase 1 of full-time construction June 8. It will be finished in October, Brous said, approximately two months after its projected completion date of August 21.
Production of Harold's Square has leaped over hurdles and faced delays since its inception, as previously reported by the Ithaca Times. However, Brous said the most pressing obstacle now is seeking residents to live in the apartment building, as Harold's Square will be finished after Ithaca's usual rental season, which typically runs July–August.
"We're leasing from mid-October, and we're going to have leases end at the end of July," she said of adjustments the project is making to deal with this issue. "We're providing some incentives for people who are, perhaps, able to come in October, … things like parking supplements … and some reductions in rent."
The building is open to student rentals, though Brous said she does not envision the city's undergraduate population as the majority of tenants. Graduate students, young professionals and professors, she said, might be more inclined to live in Harold's Square.
Cornish said that although vacancy rates in Ithaca have increased slightly, the discrepancy between the current rates and the ones before the pandemic is not significant. 
"I think that because Cornell [University] is opening, we're kind of seeing business as usual," she said. "A lot of the leases were signed last year. If you live in the community, you know that students started coming back in July, when leases started."
With a recent outbreak of cases among Cornell students, linked to multiple non-social distanced gatherings, community members have expressed their concerns about the longevity of the university's reopening plan. However, Brous said she does not foresee an increase in cases as a hindrance on completing the Harold's Square apartment building, hoping it will be finished before a potential large outbreak brings general construction to a halt again.
"If [construction] was to be halted at a point where we were at before, where the building wasn't buttoned up, I would be more concerned, but we have good procedures in place," Brous said. "We're working on fire and safety and all the apartment finishes, so let's hope that we can keep going."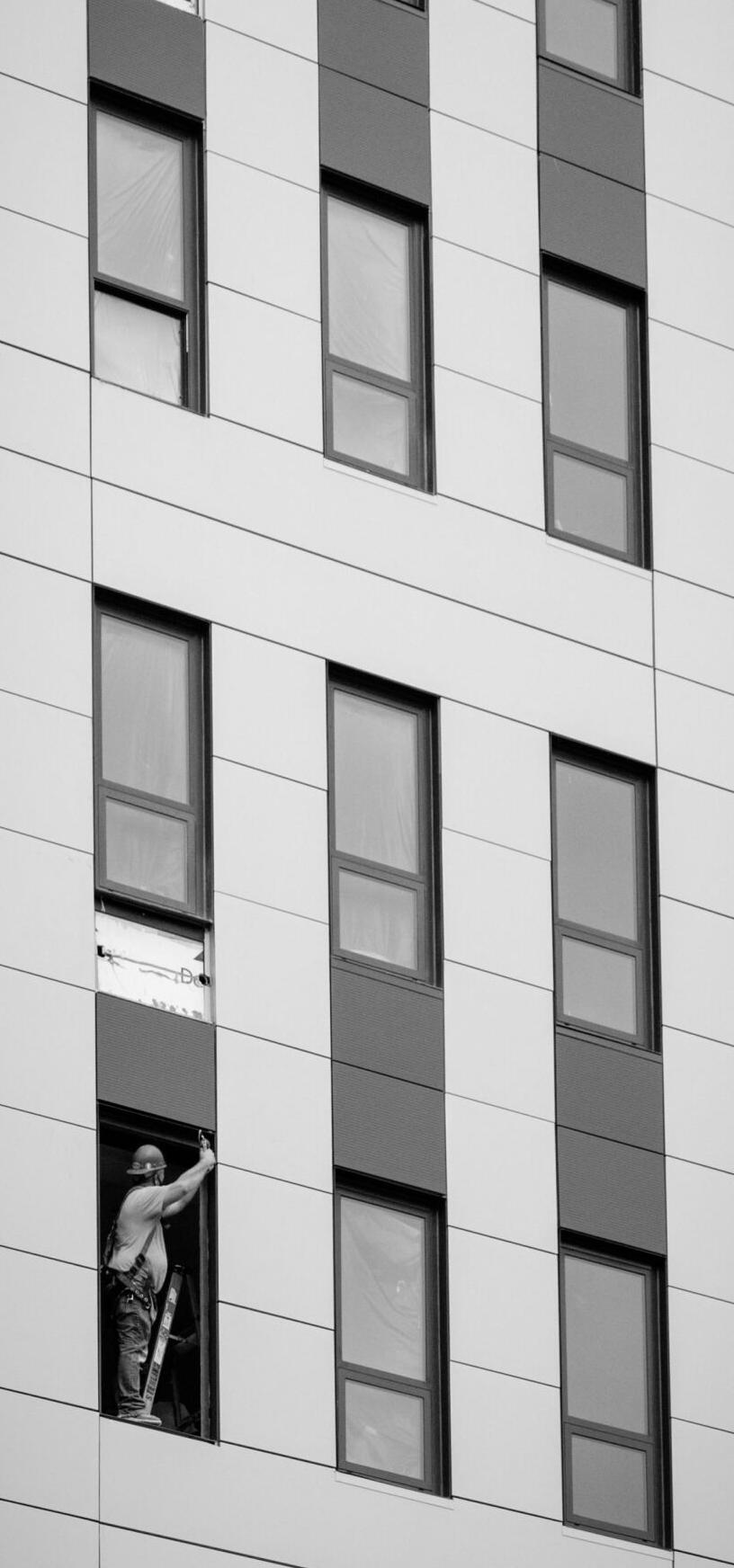 CITY HARBOR
Costa Lambrou, a partner at City Harbor and General Manager at Lambrou Real Estate, said the construction at City Harbor has not been distinctly affected by the pandemic because it is still in early stages of production. The goal of City Harbor is to connect residential units and marina services with Ithaca's waterfront tourism through a pedestrian promenade, according to its website. The project is on track for completion approximately by spring 2022, he said.
"Nobody knows when [the pandemic] will be over, when things can go back to normal or even what normal will look like," Lambrou said. "We're fortunate to have a large piece of property there with a lot of open green space, … so we're poised maybe better than average to deal with social distancing, but it's just too far out to really get a grasp on how it will affect the operations of the building or the property."
Until Aug. 26, when the project received final approval from the City of Ithaca, the immediate issue with City Harbor construction was structuring a production schedule, Lambrou said. The approval process started two years previous, so it did take place during the coronavirus pandemic, when monthly approvals meetings shifted online. 
This transition was not ideal, and Lambrou said he found it difficult to relate key points of the construction process to the city's planning board, or obtain feedback from the public.
"In planning board meetings a year ago, the public, if they didn't like [the construction], were there," he said. "We've lost that more public-minded interaction."
LIBRARY PLACE
Frost Travis, President of Travis Hyde Properties, said Library Place's construction, which was halted April 30, will not be able to continue likely until December, as they lost their ability to continue building while their general contractor, LeChase Construction, continued work on other projects. 
At the time the project was postponed, Travis said it had completed the building's foundation and was almost finished with its masonry stage, which will be followed by steelwork. The active adult housing community will provide housing to adults 55 years old and over, providing amenities at a cheaper cost than Kendal at Ithaca — a continuing care retirement facility in Ithaca — Travis contended.
"LeChase's subcontractors went on to other work because they needed to keep … their team active, and we kind of got bumped to the bottom of the queue," he said. "[Library Place is] a product in housing that really doesn't exist in Ithaca. … Some people like the lifestyle of Kendal. … You're paying for the right to receive care at some point when you need it, and our model says you don't pay for any more than you need."
Cornish said she could envision the possibility of more delays in construction as a whole, if a large, university-based outbreak happened. She did add that she is satisfied with the university's reopening plan, and from community and economic viewpoints, she said she enjoys having students back in the city.
"Certainly if … there's a major outbreak again, and our numbers go way up, we will have to shut down construction sites," she said. "There's been a lot of conversation in the community about whether or not to [reopen], but I do think Cornell is trying to do the right thing, and for the community, it certainly helps to have the students here."