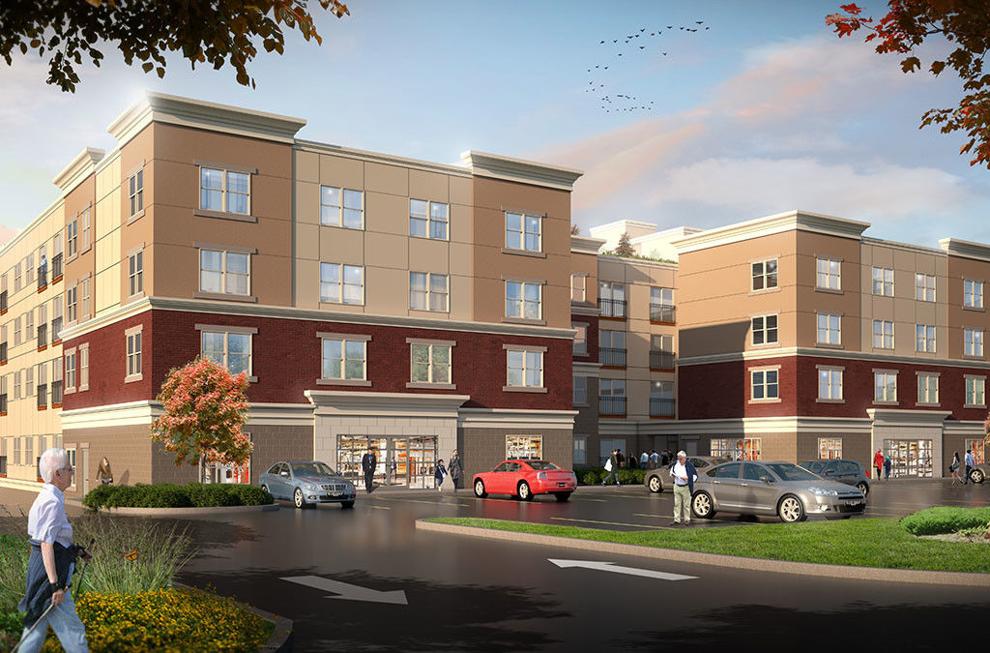 Lansing's Cayuga View Senior Living apartment community has announced the acquisition of 151 solar panels to install on its roof. 
It will be "one of the larger private multifamily residential reooftop solar projects in the Southern Tier."Cayuga View is still currently under construction, though leasing has already begun and residency will begin in May. Sixty units of senior housing are being created in total. 
The 151 panels, which will rest up the four-story ulti-use building, will make up a 46 kW system, according to a press release, and produce more than 52,000 kWh of energy. According to the release, the move will reduce the output of 87,585 pounds of carbon dioxide, 376 pounds of sulfur dioxide, and 123 pounds of nitrous oxide per year. 
"We are incredibly proud of the long-term partnership we are building with the Lansing community," said TAYLOR President Karl Schuler. "We are making a commitment to preserve Lansing's unique heritage and be responsible stewards of its future. This innovative solar project is one of many initiatives to make this contemporary senior apartment community more sustainable and environmentally friends."
You can learn more about the property here.