Cayuga Health, Park Grove Realty and community leaders held a groundbreaking ceremony for the Carpenter Circle development, now called Cayuga Park. The new complex will house a large Cayuga Health medical location offering walk-in immediate care, Medicaid-friendly primary care, specialty services, women's health, on-site imaging and a lab patient service center. It will also include affordable housing, retail space and the Ithaca Community Gardens green space.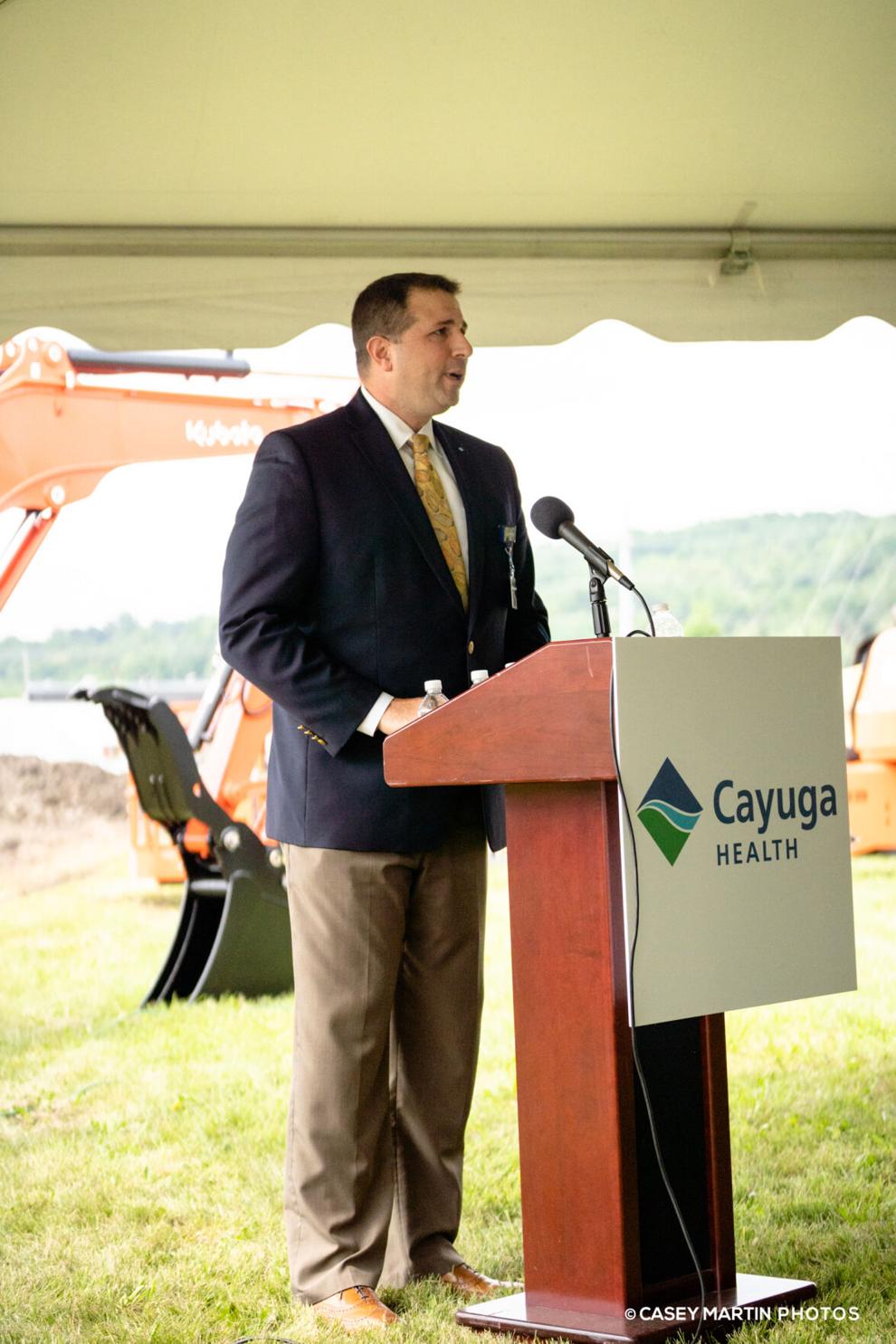 The apartment building will be four stories, with 42 units, while the Cayuga Health portion will be five stories and 64,000 square feet.
"We are very excited to officially kick off this Cayuga Park Complex project today," Tom LaVigne, the chair of the Cayuga Health Board of Directors, said. "It will benefit so many people in different ways. We thank Community Gardens, Park Grove Realty, [Ithaca Area Economic Development] and The Dimarco Group for their partnership on this. We are committed to expanding Cayuga Health services in the city of Ithaca and surrounding areas.