With a brewery boom in full swing nationwide, more and more people are trying their hand at making their own brands of beer. If you scroll through the headlines, there are surely new breweries opening their doors every day, with origins spanning from a restaurant kitchen to a garage. Heck, countless people who are "hard to buy for" around the holidays now regularly receive their very own home brewing kits.
Locally, the same proliferation can be seen recently, particularly in Ithaca.. Over the last 18 months, Ithaca has seen a small wave of breweries flock to the city. The first to arrive was Liquid State Brewing in October 2017, followed by the announcement that the former City Health Club site would be remodeled and converted from a small fitness gym into a brewery named Personal Best Brewing. According to the owners of Personal Best in late 2018, it's scheduled to open at some point in 2019. Next, Hector-based Lucky Hare Brewing announced that they would be opening up a small location in Press Bay Alley (which opened in May), where there are no actual brewing operations but which does have Lucky Hare products on tap just a short ride away from its new production facility.
While those places are either thriving or still preparing to open, rumors constantly abound about more breweries looking to be the next to open downtown. Yet virtually everyone interviewed for this story agreed that, to a certain point, the more brewery-style establishments there are around downtown Ithaca, the more benefit the city will draw from having them there.
"In many communities across the country, a barometer of vibrancy is the number of breweries and coffee shops," Downtown Ithaca Alliance Executive Director Gary Ferguson said in an email. "We are excited to have breweries and brewpubs here in our downtown. They represent both a tremendous private investment by the investors as well as a great boost for a dynamic downtown."
Reception to the new breweries has been overwhelmingly positive. Liquid State says they've found success both in their brew-pub operation on State Street and their distribution efforts, while Lucky Hare's Press Bay announcement was met with plenty of enthusiasm in online comment sections of every local media outlet. Personal Best is nearly certain to face the same type of excitement when its opening night comes.
Liquid State, led by Ben Brotman and Jamey Tielens, even orchestrated their own successful fundraising push before actually opening, a Kickstarter campaign that raised $30,000 to help them install a sprinkler system in their new building. In retrospect, the enthusiasm showed at that time probably could have been considered a harbinger for the success the owners say the brewery has found during its first 18 months of business. The brewery has already submitted building plans to the City of Ithaca, looking for approval to build a 2,000 square-foot event space expansion at their West State Street. With their success in mind, they're confident that more breweries will continue to look for a way into downtown Ithaca.
"I certainly think it has room to continue," Brotman said.
Ithaca, of course, is a naturally attractive spot for alcoholic beverage sellers, with tens of thousands of college students and young adults who are, perhaps, more interested than most other demographics in trying out new flavors and brews of all kinds. This begs the question of why it took so long for the brewery wave, as relatively modest as it is so far, to take place. It's something the Liquid State guys pondered when they moved here, both from the Pacific Northwest, a region that houses more breweries of all shapes and sizes than probably any other in the United States. Part of that was zoning-based, as formerly downtown Ithaca's zoning district didn't allow breweries to exist, before that was changed to include urban beverage producers.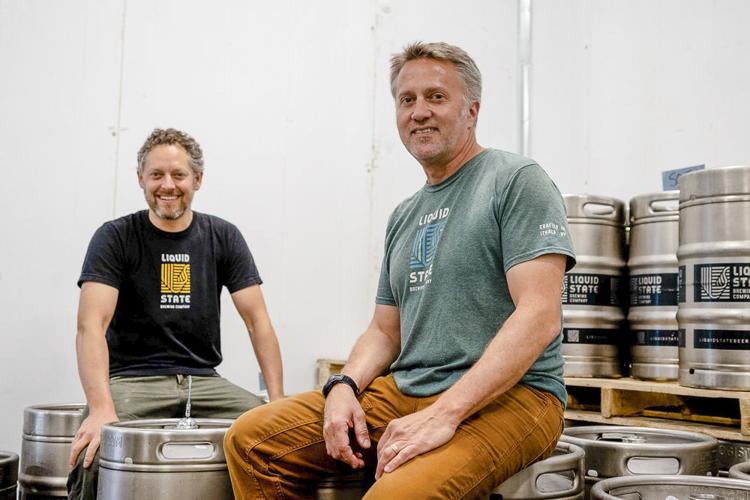 "One of the reasons we chose Ithaca and focused on Ithaca, even though it was a long road to get that ordinance passed, was because it was sort of like Ithaca needed a brewery," Tielens said. "It was a surprise that there weren't multiple breweries in Ithaca."
Thiel, who owns Lucky Hare along with Ian Conboy, said the market is what attracted them as well, and that while the other breweries opening is a good sign, it didn't necessarily push them to take the plunge into downtown Ithaca.
"It was the location and the vibe that is going on down here," Thiel said. "I don't think it influenced it either way [...] We knew we wanted to be in Ithaca, because this is where we do most of our wholesaling and we have a very loyal fanbase down here that might not want to drive all the way up to Hector to our main location."
Ithaca Beer Company has long dominated the space, and with good reason. Led by their popular IPA Flower Power, the company has been able to carve out a stable and growing position within the increasingly-crowded craft beer industry over the last 20 years since being founded in 1998 by Dan Mitchell. Even before the recent burst of openings, Bacchus Brewing (2012) and Scale House Brewery in Hector (2008) had both opened in Tompkins County (outside Ithaca), and had both found sustained success. Gregg Stacy, Ithaca Beer's marketing director, said that, naturally, it's better to have more attention directed towards New York brewing companies, whether they be large or small, because it helps promote other brands that are in the state as well. Stacy didn't go so far as to call it an "us against them" situation, but it's easy to see that viewpoint: essentially every brewery that isn't a prominent, nationwide brand with decades of name-value, like Annheuser Busch, for example, is fighting an uphill battle for notoriety and market presence.
According to the New York Brewers Association, which Ithaca Beer's Mitchell helped found, there are eight breweries in Tompkins County total, accounting for 118 brewery jobs and 185 jobs overall. The NYBA lists Tompkins County breweries' economic contributions as $12.58 million in wages to workers and $60.37 million in total output. One of those breweries is Bacchus Brewing, owned by Joseph Gober, who also owns Americana Vineyard Winery. Instead of downtown Ithaca, Bacchus is in the more rural Dryden, which he said wasn't a barrier for several years since there were far fewer breweries than there are now.
"This has happened in the past." Gober said. "I think in the early 1990s there was an explosion of craft beer, there was a lot of us. Then there were fewer of us. There's always ebbs and flows."
He said Bacchus has not looked too closely into moving into downtown Ithaca, particularly as their traffic has increased significantly to the tune of 20 percent, according to Gober, since joining the Finger Lakes Brewery Trail. They primarily sell to bars and restaurants in downtown Ithaca, though.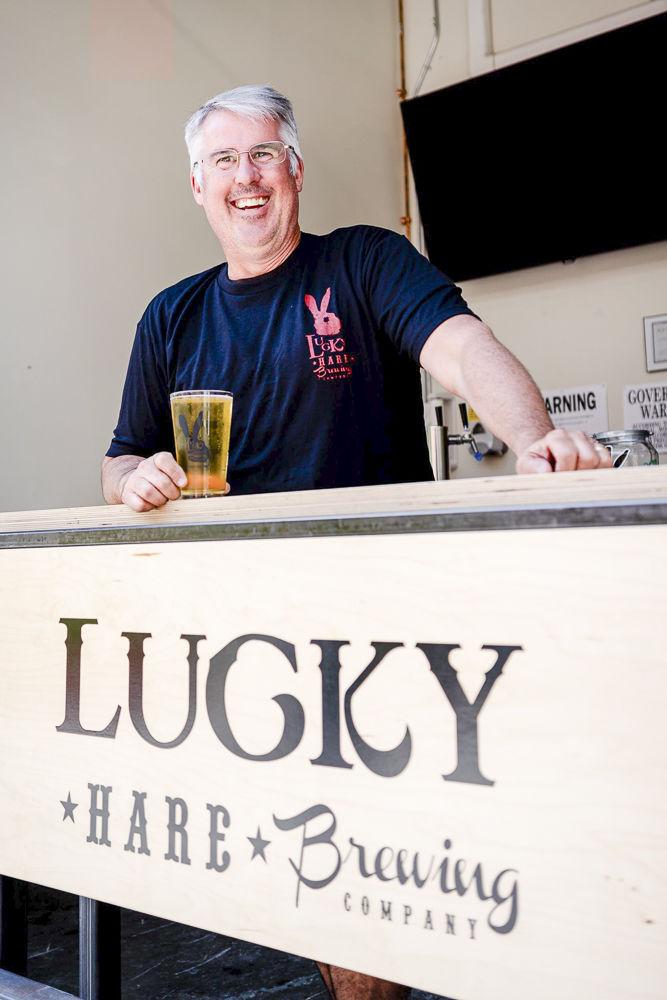 Having more brewers closer together also creates more opportunities for collaboration between each of them, something Thiel said is inherent in craft beer-making. Just recently, Liquid State and Lucky Hare completed a joint effort batch of German-style Kolsch beer, with each brewery taking and selling half of the produced kegs. Brotman and Tielens both emphasized the benefits of the cooperative spirit among Ithaca breweries, as opposed to outright competition.
"The craft brewing industry is small, and it's very collaborative," Thiel, from Lucky Hare, said. "There's ample room for craft beer in a town this size."
Every brewery talked to agreed on one crucial point: nobody knows where the tipping point is on the number of breweries in Ithaca, when the "diminishing returns" will come that Thiel mentioned. But that point doesn't seem close for the time being, and for the most part the breweries around town are embracing the growing popularity they're all experiencing. In so many words: the more the merrier.
"The farther out we go, the less our story makes sense," Stacy said of remaining true to Ithaca Beer's roots here, even as they expand to other markets farther away. "In Ithaca, we welcome having more breweries come in, because if we have a strong craft beer culture [...] It's like the rising tide that raises all boats. The more breweries we have come in, we all sort of help each other."