The potential reopening of schools reveals an interesting contradiction for local parents, particularly those who find themselves employed as teachers, with hopes that they can reconnect with their students in-person, while simultaneously considering the risk such a prospect represents to their health, the health of those students, and for some, the health of their children they would be sending to the very same schools. 
The specter of schooling and childcare has loomed over the economic reopening efforts of New York State since they began, with universal acknowledgement that the opportunity for economic recovery is dependent upon parents having an option to care for their kids during the day when they have to return to work. 
Those sentiments combined with concern that children may fall behind developmentally and academically if they remain out of the classroom, and it was obvious why so many eyes were trained on Gov. Andrew Cuomo on Monday as he laid out the criteria the state would be using to determine whether or not regions in New York could begin reopening schools for classroom learning.
The two main thresholds he named: a region must be in the fourth phase of economic reopening, and its infection rate (meaning the percentage of total tests that are returned positive) is at or below five percent average over the course of 14 days. Currently, the Southern Tier would easily meet both of those criteria, with an infection rate below one percent and nearly two weeks into Phase 4, but decisions won't be made on eligibility until the week of Aug. 1. If a region goes above a nine percent infection rate average during a seven-day period, the schools will immediately close back up again. According to a presentation by the New York State Education Department Board of Regents, further guidelines mandate that teachers must be trained to spot symptoms in students, and if someone is exhibiting any symptoms they must be immediately isolated until they can be taken out of the building. Local school districts are responsible for assembling their own plan and submitting it for state approval if their region is allowed to open. 
Students
Cuomo's guidelines, his first official extensive statements on the matter of school reopening, were encouraging for Ithaca City School District Superintendent Dr. Luvelle Brown. Speaking just after Cuomo's statements ended on Monday, Brown said that while there was still a lot of information to gather over the next few days, as has been customary with coronavirus-related announcements from the state, Cuomo's guidelines might have made it a little more feasible that schools in Ithaca City School District would be able to open fully in-person, either to start or at some point during the fall semester. Though social distancing would have to be safely maintained, the superintendent was encouraged by Cuomo's briefing. 
"His words [Monday] open up a real possibility of us having everyone come back," Brown said. "I like that he's using data and science to make the decision. At least now we know, we're all in or we are not, and that helps me with our planning."
Still, Brown noted it is most likely, at this point, that the school district would opt for some sort of hybrid plan, with some in-person elements and some online elements. ICSD Board of Education President Rob Ainslie said the district has been examining five different strategies for returning to school, with different levels of in-person interaction included in each plan. Both are steadfast that they believe the most effective approach for students is to have them in the building to whatever extent possible while staying safe, but they're also cognizant of how difficult that may be.
"If we can maintain safety, I would love our young people back," he said. "But the decisions we make today in our community will impact what scenario we get to go with in September and beyond. Ideally, I would like to have everyone back, with social distancing and masks, but I can say today that we are far away from being there."
In one scenario, which Brown seems to favor, he envisions a gradual return to the classroom that could look parallel to the statewide approach to re-opening the economy: the district could start with another segment of distance learning, similar to the steps the district was taking to end last school year. If all went according to plan, the district could evolve into staggering student attendance, with some students coming in to school and others staying home and learning virtually; a rotating schedule would be implemented to determine who is in school and who is learning online. That would be one way to institute the blended learning approach, which Brown said would attach less of the students' learning to the actual school building.  
A testing program is still being crafted, and the district believes it will be an important part of reopening. Brown said he wasn't ready to explain the logistics of regular temperature checks or how the testing would be paid for yet, but that it would likely include routine testing like has been discussed as part of Cornell University's reactivation plans. The district is working in tandem with the Tompkins County Health Department to build the program.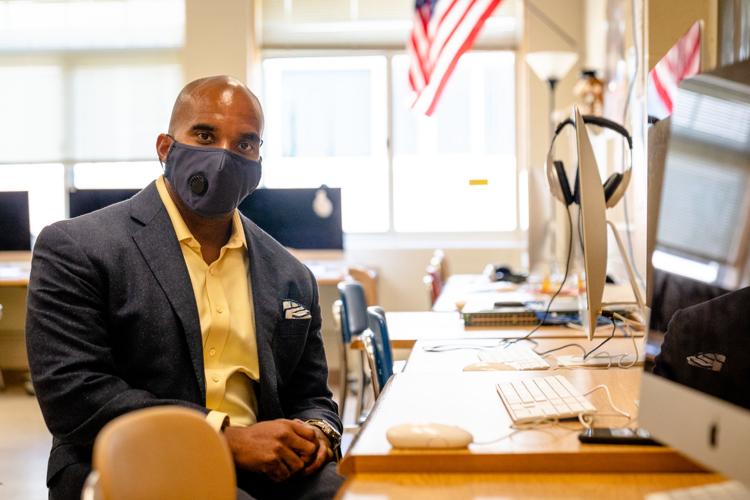 Brown said the results of a survey sent out to parents after this past school year's District Learning 2.0 experience showed that the majority of families want in-person learning for their children for the new academic year, with a smaller number who are comfortable with a blended virtual/in-person experience, and a still smaller number who think all learning should take place online. At its core, Brown said, the survey showed that parents want more choice in order to feel comfortable with their children's learning experience in light of the pandemic.
Teachers
The safety of students is the district's paramount concern, but it also has to weigh the risks of having teachers in the building for in-person classes as well. That's been an ongoing conversation between the district and the Ithaca Teachers Association, the union that represents teachers in the district. Adam Piasecki, who serves as the union's president, said the two topics are nigh impossible to parse, and are only intensified by the aforementioned teachers whose children attend schools in the district as well. 
"It's really hard to have a conversation around teaching and learning in person, without that topic of the health and safety of everyone," Piasecki said of the conversations the union has had, both internally and with the school district. "It's been this interesting topic of trying to figure out how to focus on one and not the other, and it's just impossible to pull them apart. [...] We're seeing a [collision] of public health, teaching and learning, the economy and working families, they're all coming together."
Piasecki said it's not "off the table" that allowances would be made for teachers who might have compromised immune systems, but said it will be something that has to be solidified quickly around the beginning of August when the district actually knows how it will be able to proceed. But it will be a significantly different conversation than in spring, when the option to be in the classroom wasn't available to anyone. 
An internal ITA survey showed that most teachers want to be in-person, Piasecki said, but that the national health environment was also different, as the significant outbreaks in other states had not begun when that survey was taken; Piasecki predicts that if a similar survey was taken today, the results would be different. An additional consideration should be given to the fact that online learning could impact families who can't afford to have a parent home during the day to monitor their children and insure they are completing assignments or paying attention to their classes; again, with jobs opening back up, parents may not be able to work from home and juggle their job and their children from the living room as they were in the spring. 
Parents
Another factor for consideration will be how many parents are even comfortable sending their students to school, regardless of the safety protocols in place, something Piasecki touched upon during an interview with the Ithaca Times. Though it would certainly hamstring them from a childcare standpoint, parents may opt to educate their children themselves at home because of the risks they assume would come with having their child sit among other kids in a classroom, walking in the halls, etc., even if schools are making an effort to keep them six feet apart. 
Erin Croyle, a local parent, disability rights advocate and member of the Ithaca City School District Board of Education is making just that choice. She understands the urge to send students back to school, but she doesn't support it personally and her own children will not be attending: her oldest child, a boy entering fourth grade, is immunocompromised and through discussions with their children's doctor, Croyle and her family decided the only way to keep him safe was to keep all the Croyle kids away from school. Her perception is different than other parents and those involved in the education system, she acknowledges, in part because of her son's condition, but she still fears that there are too many unknowns to safely proceed. 
"I don't think it's a good idea to send students back," Croyle said. "Children are not developmentally prepared to keep on masks and maintain social distance, not even teenagers, not even college aged students. We are learning new things about this virus every day. Children are typically not as severely impacted as adults, but they can still transmit it. So what about teachers and staff? What about their families?"
Distance learning is hard, Croyle admitted, but she believes the alternative, risk of debilitating disease or worse, is prominent and unpredictable enough to outweigh any academic hurdles. 
It's too early to predict exactly how many will opt to keep their children home and distance learn, or to enroll in a separate home-schooling program, but it is certainly something to monitor as school approaches. The regional overseer of homeschooling licenses is Tompkins-Seneca-Tioga Board of Cooperative Educational Services' Regional School Success Department, and executive director Nicole Eschler said any potential rise in homeschooling will be impossible to analyze for several more weeks.
Brown said for those parents who are worried about their children attending school, with or without a medical risk-based reason, the district will be developing ways for their students to attend school online without falling behind their peers who are physically present. Students with medical exemptions will be able to receive their instruction at home right away, while Brown said that those who choose to stay home without a medical exemption would hopefully be able to receive their instruction at home at some point early in the school year. 
"I can't say we'll definitively have the capacity built by September to provide that kind of voice and choice to all families, but I can tell you we're working towards that right now," Brown said.  "What we learned from this pandemic is we need to provide more voice and parental choice anyways. [...] If they want their instruction to be completely virtual, that's something that we need to be building our capacity towards, but I'm unsure if it'll be up and running without a medical exemption of some sort by September, but I'm hoping to be there shortly thereafter." 
Even if students are in-person, Brown readily acknowledged that there really won't be a return to "normalcy," or anything close to it, until the introduction of a vaccine, which isn't expected until next spring at the earliest. Is it even realistic or worthwhile, then, to attempt to bring the students back when so much about the virus still seems unclear? An expert on workplace safety said she believed so. 
"Waiting for a vaccine is a hope, it is not a strategy," said Nellie Brown (no relation to Luvelle Brown), who is the director of Workplace Health & Safety Programs for the International Labor Relations School at Cornell University. She noted that bringing students back in-person will be an extremely complex process, but that the classroom benefits could outweigh the risks if students "It's not easy, what we're asking people to do to reopen the schools is not easy. It's a complex system, and what we're getting is guidance, and we have to adapt that guidance."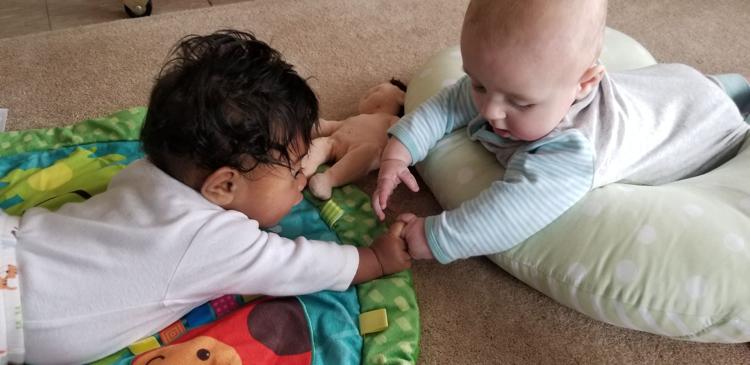 Childcare
Though they are the largest, schools aren't the only venue for childcare. Ithaca Community Childcare Center has reopened for daycare, and while the numbers of children are still down significantly from its average population (111 from an average of 178 per day) the center has been able to grapple with a oft-changing landscape and a slew of new safety precautions being implemented. 
"Being able to pivot quickly with the ever changing federal, state and local requirements and guidelines, keeping up with what was most recent," IC3 Executive Director Sherri Koski said. "Once open, managing the disinfecting, conducting health screenings and again keeping up with the most recent information on COVID 19. We often talk about germs in childcare so it's pretty common for us to discuss keeping our bodies safe and healthy and why good hygiene is so important. We thought the masks would throw children off but they have been very resilient and understanding."
Koski, like the others interviewed, also understands that childcare will play an even more crucial role than it normally does as parents try to return to work, particularly in a community like Ithaca which faces constant complaints about the availability of childcare. 
"Childcare is crucial because we have a shortage in our community and families rely on the stability that childcare offers to their children and families," Koski said. "Often when families are going through a crisis or stressful situation childcare is the consistency that children need to have a sense of normalcy during some part of their day. Childcare is also very important to Essential Personnel so that they can continue in their jobs serving the community in very important ways."